Items 1 to 2 of 2 on page 1 of 1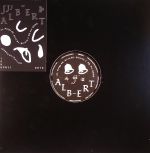 Cat: 1080V 011. Rel: 27 Jul 16
Deep House
Pangs (7:15)

All In (6:59)

Strictly J (6:01)

For SOHO (7:44)
Review: Since debuting last year, J. Albert has showcased his brand of hard-to-pigeonhole dance music on an impressive array of imprints (Lovers Rock, Black Opal and Cult Trip included). Here, the Exotic Dance co-founder pops up on 1080p, treating fans of the Vancouver institution to a quartet of ear-catching compositions. While there are a few fairly typical 1080p type cuts present (see the dreamy, breakbeat-driven deepness of "All In", and head-in-the-clouds broken house of "Strictly J"), it's arguably the most eccentric cuts that hit home hardest. Chief among these is opener "Pangs", which feels like pitched down jungle-jazz fused with horizontal deep house, though the bumpin'-but-ocean deep "For Soho" isn't far behind.
…

Read more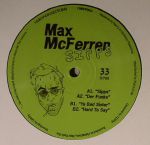 Cat: 1080V 002. Rel: 23 Sep 15
Techno
Sipps (5:13)

Der Funke (6:03)

Ya Bad Sister (4:36)

Hard To Say (6:19)
Review: Given the success of their first vinyl excursion - a selection of tracks from Project Pablo's brilliant I Want To Believe cassette - it was almost inevitable that Vancouver's 1080p would deliver more goodness on wax. This second EP comes from Max McFerren. The 12" hits hard from the off, with "Sipps" delivering an attractive blend of tough drum machine rhythms, early '90s intelligent techno riffs and cut-up soul vocal samples. "Der Funke" sits somewhere between this and classic ambient house, while "Yer Bad Sister" is a thrilling blend of house-tempo hardcore-era breakbeats, winding electronics and baggy synthesizer riffs. He repeats the trick on "Hard To Say", which sounds like a toned down take on early Squarepusher, after a night inhaling Jamaican strength smoke.
…

Read more
Items 1 to 2 of 2 on page 1 of 1