10 Best: Studio Equipment
If you are a DJ, producer or a musician, then it is safe to say that at some point you have made use of a studio, be it a small bedroom set-up or a huge multi tracking hub.
There is a place for all of the studio gear featured here in any size HQ; from quality monitors to production controllers via analogue synths, headphones and digital audio workstation software, we have put together the top ten pieces of studio equipment that have passed through our hands in 2012.
The dedicated hardware/software partnership that is the MPC Renaissance came as a pleasant surprise this year. It features arguably the best performance pads on any controller on the market, along with a built in audio interface, MIDI and USB ports, and comprehensive software that's powerful enough for you to see your project through from a simple idea to completion, including arranging and mixing your finished piece. All of this is possible without the need to look up at your computer screen, as there is a built-in display on the hardware itself. The formidable MPC legacy continues, and if you are familiar with the work flow on the MPC units of the past, then you will be more than at home on the new machine. The Renaissance easily tops our list of must-have studio equipment of 2012.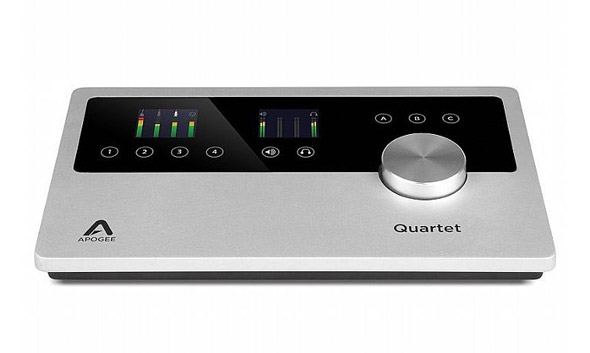 When it comes to getting the best sound going in and coming out of your computer, then you need to have the best audio to digital (and digital to audio) converters in the business. Apogee have proven their credentials time and again in this respect, and with the Quartet audio interface, with four inputs and eight outputs, they have made no exception. Coming in an ergonomically designed sloping box, the Quartet is ideal for desktop based music production. It features a single push encoder and touch buttons to access the different modes available and the work flow is highly intuitive. You won't be constantly referring to the manual with this interface; Apogee have made the Maestro 2 software available for all Quartet users and the software adds a further level of personalization and control to the entire package. It doesn't matter if you're working in a small production suite or a large studio, this has all the professional connection possibilities covered.
Moog is the daddy of practical analogue synthesis, and has been so since the late 60s. Based on the classic Taurus bass pedals from yesteryear, the Minitaur takes all that classic technology and thunderous tone and distils it all down into one small desktop sized unit. Two oscillators offer either square or saw tooth wave forms via high end controls that will be familiar to all analogue synth enthusiasts. The diminutive size of the unit is a huge advantage, as it is possible to take the unit out of the studio and into your hand luggage for live shows. Professional connections extend from MIDI IN and USB all the way to CV/Gate, which is becoming increasingly popular with analogue synth gurus and bespoke boutique synth and sequencer makers. To top it all off, there is software designed to save and recall patches by connecting the Minitaur to your computer via USB. Huge bass in a flexible and portable package, the Minitaur glides easily into our top five.
This remarkably flexible drum machine comes from the partnership of polyphonic synth godfather Dave Smith and analogue drum machine pioneer Roger Linn. With two big names like those behind it, the Tempest drum machine had a lot to live up to, but with two oscillators, two LFO's and 58 destinations, there is little that can't be done with it. The sequencer was designed by Linn, with 16 time steps and swing functions that have been borrowed from another classic machine – the MPC groove box. There are 16 touch sensitive, back lit performance pads and banks of classic drum sounds that are all fully editable. It is also possible to mix wave forms and create your own drum sounds from scratch using analogue wave forms, digital ones or a mixture of the two. It's also possible to crate tuned analogue synth sounds such as bass lines for incorporation into your sequences. Ideal for the studio or the live arena, the Tempest sneaks into our top five.
Many producers are embracing old technology to create new music using the decidedly retro CV/Gate technology that was a precursor to MIDI. Linking up Doepfer's redesigned Dark Energy II with their very own Dark Time analogue sequencer allows you to enter the world of a bygone age to create sounds in the sort of tactile manner that has been lost in the digital world. Doepfer gave us the Dark Energy mark one modular synth a few years ago, with its 24dB low pass filter using the famous Curtis chip; when the supply of these chips dried up they opted to redesign their powerful little synth with switchable filter types and plenty of modulation options. The connection possibilities extend to MIDI and USB, and hooking up either the Dark Time or the Dark Energy II to your computer and DAW of choice is a breeze. Manageable analogue technology that will integrate seamlessly into a modern production setting.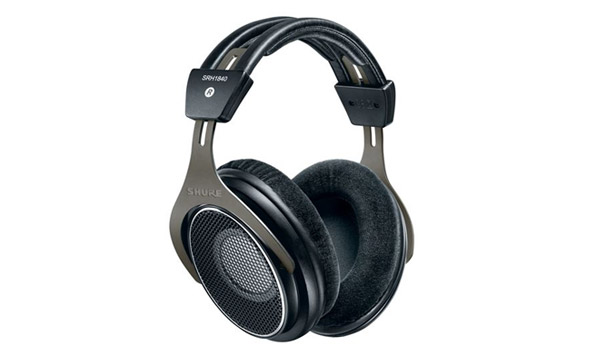 Headphones aren't just for DJs or singers in vocal booths, and these open cupped cans from Shure are about as luxuriant as you can get. Ideal in the studio during mixing sessions or in mastering suites, the glassy high end sound is delivered through 40mm Neo Dymium drivers with a frequency range that bottoms out at around 10Hz and reaches all the way to a dog whining 30 kHz – way further than what the human ear can actually hear. Designed for use in quiet environments, the open backed headphones allow for a sound that is true, crisp and faithful. These headphones are great for the studio but not for DJs.
Sometimes one note at a time is just not enough. This is the way with most monophonic analogue synths such as the Moog, Doepfer Dark Energy and, more recently, the Mopho from Dave Smith. Here the creator of the original polyphonic multi voiced analogue synth ups the ante with the Mopho x 4. As the name suggests, it's a four voiced version of the original Mopho synth from Smith. who designed one of the first polyphonic synths, the Prophet 5. back in 1978. Having taken the best from the past and integrated it with stable modern technology, the Mopho x 4 allows you to play four notes at the same time with four banks filled with fat bass patches, smooth pads and snappy sync noises. Editing can be done on the front panel or by the downloadable software that allows you to save patches. This synth features a 16 step sequencer as well as a plethora of connection possibilities including MIDI, USB and CV, as well as a 44 note touch sensitive keyboard with after touch. This is a great tool for creating quality musical soundscapes.
We couldn't do a top ten studio equipment feature without including the most important element in any studio set up. Monitors like these are the key to getting the right sounds into your productions, and the perfectly balanced A7X active monitors from Adam are up there with the best. These speakers have specially designed handmade tweeters to deliver crystal clear treble with a seven inch mid woofer for clear and punchy bass and mid. Ideal for producers with limited space, these near field speakers will allow you to hear exactly what is going on in your mixes with a frequency range that extends between 42Hz all the way up to 50kHz.
This keyboard controller from Akai might not be everyone's idea of eye candy but its 49 velocity sensitive semi weighted keys with after touch suggest a serious level of attention to detail. It features an analogue style modular sequencer and will integrate with your retro analogue gear through its CV converter. Along with these unique features it has borrowed 12 of the high end pads from the new MPC Renaissance. With USB and MIDI connect ability, this is feasibly the only keyboard controller you will need in your studio set up. Don't be fooled by its flashy Ferrari-esque looks because there is more to this controller than meets the eye. The Akai Max49 is the only keyboard controller in our top ten of 2012.
The wild card in our top ten studio equipment list for 2012 is the new and improved Reason software. For those who know, Reason is a modular studio in software form and has been ideal as a way of teaching new producers and engineers the niceties of signal paths in a traditional studio. Propellerheads, who unleashed Reason on an unsuspecting public at the turn of the century, created a comprehensive sequencer and studio platform that was famed for being rock solid and almost never crashing. This latest incarnation sees Reason opening up the Rack Extensions and modules to external developers. Rack Extensions are a bit like plug ins that can be found in other DAW's and up until recently these Racks have only been developed in house. With more sophisticated mixing capabilities, this latest version has signalled a new beginning for Reason and one which we hope develops in the coming years.