10 Best: DJ Headphones 2021
We look at ten of the best sets of DJ headphones to suit all budgets, including cult classics and new models from brands including Pioneer, Sennheiser and Technics.
Whether you're a staunch vinyl advocate, a dab hand with a pair of CDJs, or one of the ever-growing number of digital DJs, a decent pair of headphones is vital to ensure your mixes are cued up on time and at the right volume. However, with a bewildering number of brands and models, making the right decision for your particular DJ needs can be a tricky process. In this round-up, We've picked out what we consider to be the best sets of DJ headphones money can buy; from the flashy to the understated, each model offers the best sound quality and functionality for their price points.
Like pizza toppings or Tinder matches, DJ headphones are a deeply personal choice. Most of us are looking for the same key features when it comes to headphones – comfort, clarity and punchy sound for clear monitoring when cueing tracks – but everyone has a different idea of what that means. One person's idea of comfortable headphones might not work for another's head shape. One person's idea of punchy sound might even be another's idea of harsh and tiring.
Sennheiser's tried-and-trusted HD25s might be the closest thing we get to a consensus among the Juno team. Originally designed as broadcast headphones, their sound and comfort have proved hugely popular among DJs since they were first released way back in 1988 (and plenty of producers like them for studio work too). Aside from durability that belies their apparently lightweight construction, the HD25s are a hit thanks to their no-nonsense sound and We'd go for the Plus version, which includes a coiled cable (handy for moving around a DJ booth), replacement velour ear cushions and a protective pouch to keep them safe in your bag.
If you're on a tight budget, the cheaper HD25 Light model offers identical sound at a lower price point. You can read our review of the Sennheiser HD25 Light and comparison to the HD25 here.
More info/Buy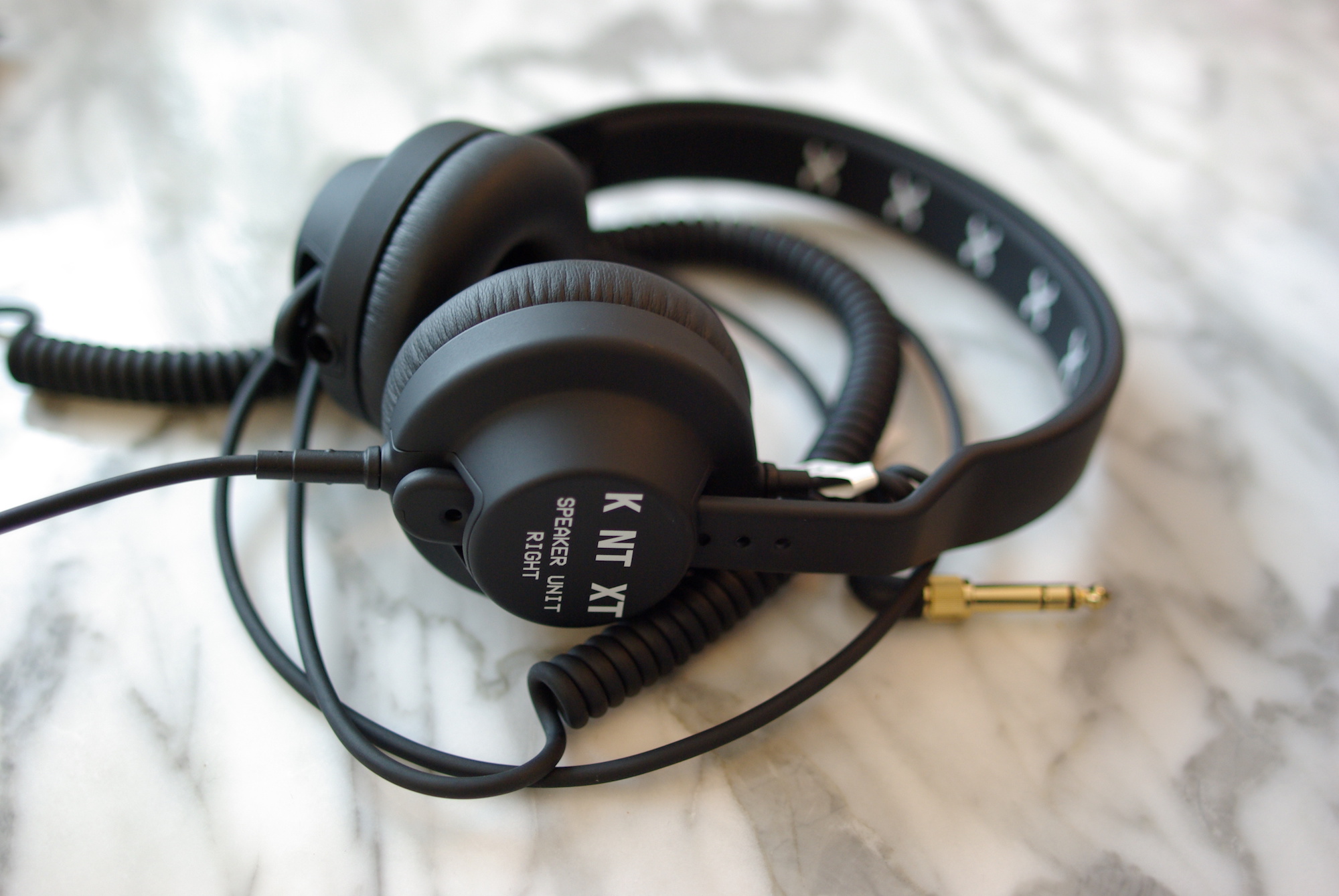 Danish brand AIAIAI take the idea of customisation to extreme levels, offering a huge range of optional drivers, ear cups, cables and headbands for their TMA-2 headphones. The modular design means that owners can customise and tweak the headphones into thousands of different configurations to suit their personal needs, whether it's for DJ use, studio production or just listening.
The obvious starting point is with one of the brand's own 'presets', sold as a complete package designed for specific tasks. The DJ preset is configured with bass-heavy titanium-coated S02 drivers, durable H02 nylon headband and on-ear PU leather E02 earpads for comfort and isolation. It's a combination that works perfectly for the demands of most DJs. There's no doubt they're also some of the most attractive headphones on the market, which is why they're often seen on the heads of style-conscious DJs like Benji B, Richie Hawtin and Charlotte de Witte, whose signature KNTXT Edition model we reviewed here (pictured above).
More info/Buy
Technics is, of course, a brand best known for turntables. The Japanese company continues to make the definitive DJ turntable in the form of the SL-1210 MK7 but over the years they've also put out a decent range of mixers, headphones and other DJ-related kit.
The EAH-DJ1200 is an upgraded version of the bestselling RP-DJ1210 model, and it's very much in keeping with the no-nonsense approach of the brand's turntables. The EAHs have a slightly old-school look to them when compared to the sleek, smooth aesthetic of the AIAIAI model above, but it's very much a case of function over form here, with a focus on durability and comfort to match the powerful, clear sound.
Given that DJ headphones are inevitably subjected to harsh working conditions and occasional abuse, durability is a huge concern; without the ability to withstand the rigours of the DJ booth, it doesn't matter how good a pair of headphones sound. The EAHs are reassuringly solid and clearly built to last. You can read our full review of the Technics EAH-DJ1200 headphones here.
More info/Buy
Japanese company Audio-Technica has been manufacturing high-end turntable cartridges and various other audio goods since the early 1960s, but in recent years it's the brand's headphone range that has really emerged as a firm favourite among everyone from producers to casual listeners, offering high-quality sound and great value for money.
Our pick of the brand's more DJ-focused offerings is the ATH PRO-5X, a mid-priced model that performs well above its price point. It's interesting to compare the PRO-5X with the brand's similarly priced M40x model, based around broadly similar technology but designed more for studio use. It's clear to see how a few basic principles differ, making the PRO-5X much more of a DJ-friendly design: a more rugged build, clearly aimed at durability; a greater focus on long-term comfort; drivers tweaked for louder monitoring in club environments. All round, a great midrange option.
More info/Buy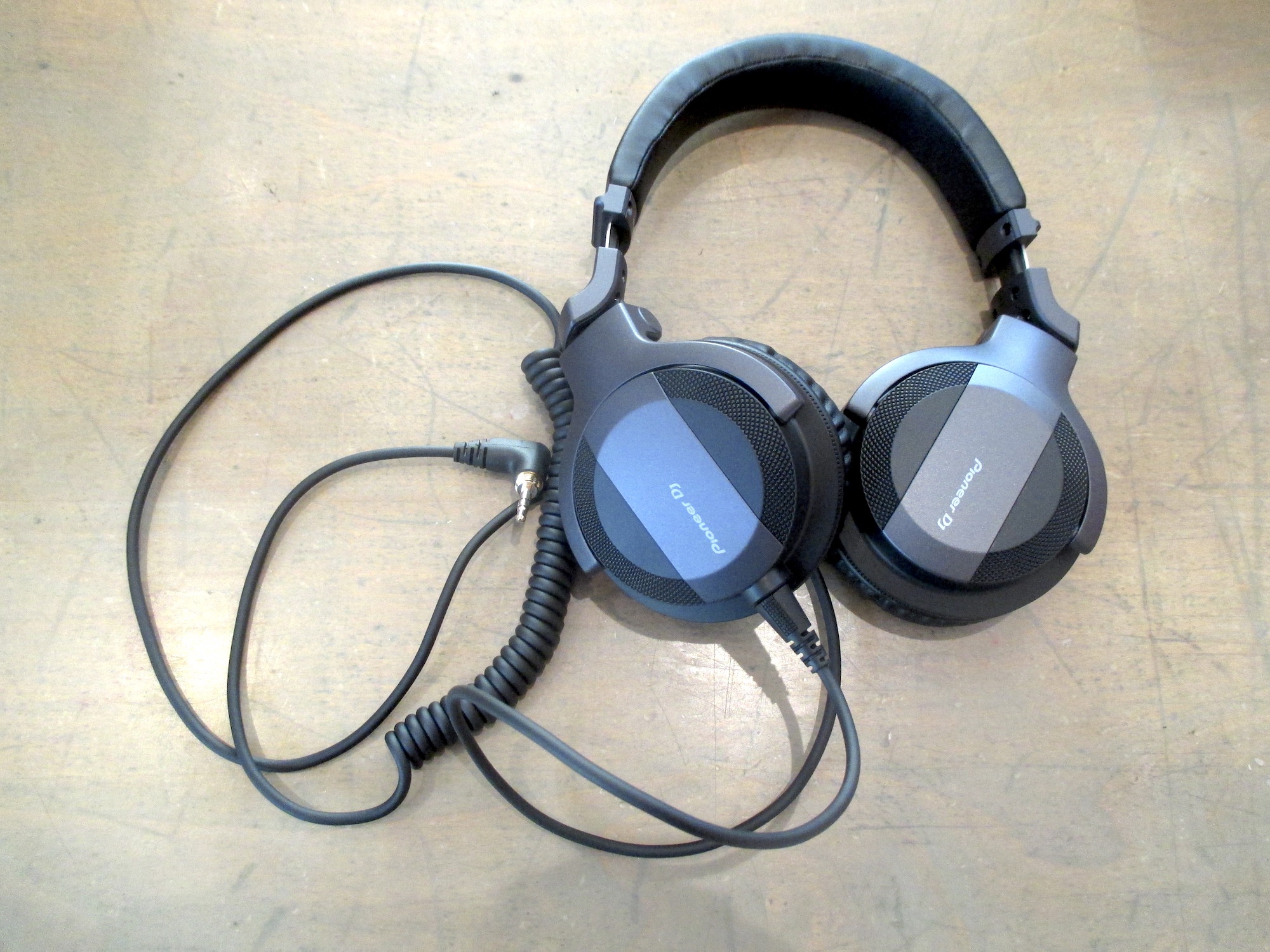 Pioneer's latest model is a budget offering that balances sound and features with stylish looks. A cheaper alternative to the HDJ-X5, the CUE1s offer a similar tried-and-tested DJ-friendly design, with swivelling earpieces and padded headband, plus a coiled cable to avoid tangling yourself up while in the mix.
At this kind of price point, you can get a surprisingly competent pair of headphones that also look stylish enough to be used casually. That's nothing to be ashamed of, and Pioneer understand that looks are important too. The standard CUE1s look good, but they also allow you to swap the earpads and headband for a range of colours to customise them to your own taste.
You can read our full review of the Pioneer HDJ-CUE1 here.
More info/Buy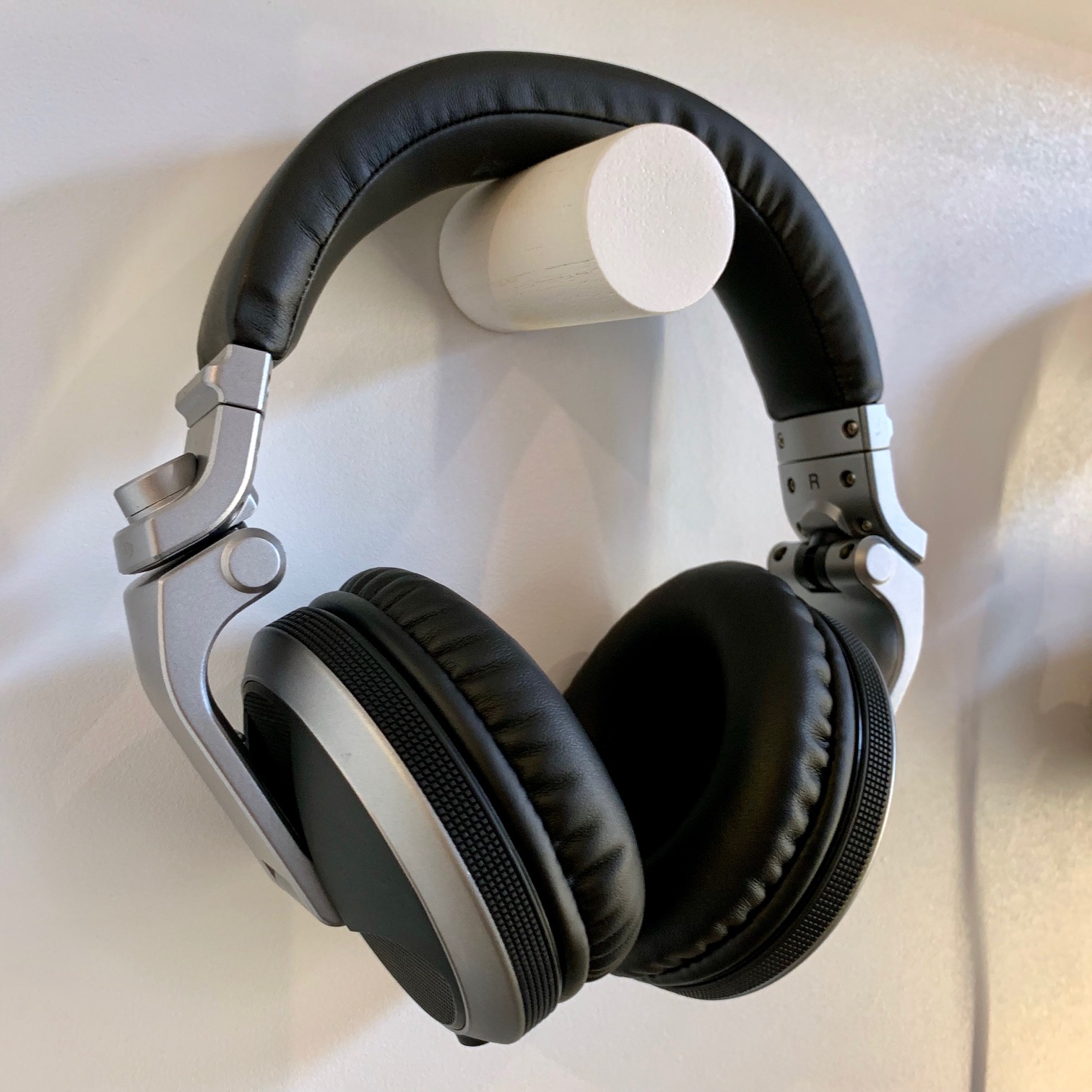 Although it's always tempting to look straight to the top of the range models, there are often good deals to be had lower down the line-up. Pioneer's HDJ X5s are a good example, coming in somewhere in the midrange, at a significantly lower price than the brand's flagship HDJ-X10 model.
The X10s and slightly cheaper X7s are fantastic headphones, but with the X5s you can see many of the same design ideas and engineering principles applied to a much more affordable model. They use slightly smaller drivers than the bigger models (40mm as opposed to 50mm) but the technical specs are largely irrelevant if the sound lives up to expectations, which is certainly true with the X5s. They may be less than a third of the price of the flagship model, but in practice they're much closer in sound and build than the price difference might suggest.
More info/Buy
Even on the tightest of budgets, it's still possible to get a pair of DJ headphones that will do the job. Numark's HF125 model takes an interesting approach, breaking away from the bigger, heavier designs we're more used to seeing aimed at DJs. The long-established American brand have always been good at catering to learners and home DJs, but the HF125 is targeted at a particular type of DJ who's interested in portability and versatility on the go. Sound quality, isolation and comfort are all acceptable for such a cheap, lightweight design. An interesting option for anyone looking to put together an ultra-portable DJ setup alongside a controller.
More info/Buy
Boasting some of the biggest drivers on the market at 53mm, there's no doubt that Denon's flagship HP1100 headphones have been designed with bass response very much in mind. That's evident in their sound presentation, which is heavy on bottom end but doesn't sacrifice clarity or precision as a result.
As with some of the other models on our list, the HP1100s have been on the market for quite a few years without an update, but that's really more of a sign that DJ headphone design is mature than a suggestion that Denon are slacking in some way. Having been refined and updated over the years, the basic concept of what a pair of DJ headphones should look like, feel like and sound like is very firmly established at this point. If it ain't broke, don't fix it. The HP1100s are built to last, and they're durable enough to give you many years of service.
More info/Buy
The German company Reloop is still relatively young compared to old-school brands like Technics and Sennheiser, but their range of DJ-focused products has seen them rise very quickly to the top of the market. Many of the brand's products – most notably their excellent turntables – are built around the concept of updating and improving classic designs for modern DJs. That's emphatically not the case with the brand's main headphone offering, the RH2500; there are no added bells and whistles here, just a straightforward design.
The RH-2500 is surprisingly simple in a way. It's a clean and simple, no-frills pair of headphones that gets the job done. Sometimes terms like 'no-nonsense' or 'cheap and cheerful' might sound like damning with faint praise, but in this case they should be taken entirely literally. No, the RH2500s can't quite match the build quality or sound of some of the premium models on the market, but they're really not all that far off models costing five times as much. Very impressive for DJs on a budget.
More info/Buy