The best new albums this week
Our writers select their favourites from the past seven days
ALBUM OF THE WEEK
Kito Jempere – Green Monster (Kito Jempere Recordings)
It's always a pleasure to hear new work from Kito Jempere. Here, the prolific Russian producer serves a particularly colourful collection, calling on no fewer than 26 collaborators to contribute to the genre-hopping marvel of Green Monster.
This is the fourth studio album that Kirill Sergeew has recorded under his familiar Kito Jempere moniker alongside countless singles and EPs, with work appearing on the likes of Dirt Crew, Bahstieg 23, Freerange, Let's Play House, Hell Yeah, Bordello A Parigi and more. An impressive list of labels, and it's no coincidence that they represent both a lofty quality threshold and a broad stylistic landscape covered. Just as his back catalogue reveals, Kito Jemepere has production chops and ideas to spare, and, the same is true of 'Green Monster'.

The collection opens with the eerie chords of 'The Language Of Love', where Adam Evald's tender vocal drifts over languid instrumentation, an early indicator of the leftfield quality of much of the music contained within. The energy quickly shifts via the distorted drums and hip hop flex of 'Strong Accent', with the trio of Curly Castro, SINDYSMAN, and Lovvlovver adding their respective flourishes to the grooves. Two tracks in and the collabs are already mounting, it quickly becomes clear just how far and wide Jempere cast his net in search of complimentary sonic flavours.
Indeed, the album is forged with international friendships at its core, a self-described "journey through love, interconnectedness and freedom bound together by musical friendship that breaks through walls, borders, languages and shapes." The music was recorded in January this year, with the parts captured across Russia, The US, the UK, Finland, Cyprus and Rwanda. A truly global effort and a reminder of art's supreme connective power even at the most seemingly fractured of times.

From the brooding atmospherics of 'Forgive, Forget' to the haunting message of 'The Sun Is Still Up', where Evald's searing lead vocal implores "Let's believe in love," there's little need for dissection when attempting to uncover the message behind much of the music. Among the many highlights and notable appearances on the album, 'Track 4' and its guest players — frequent Jempere wingman Jimi Tenor, Red Snapper's Rich Thair and vocalist, Fotiniya — provides one of many indelible moments, with Tenor's evocative horns simmering over rolling percussion and abstract swells as the Afro-themed vocal glides between the gaps.

Fotiniya's delicate vocals make their presence felt on another gorgeously off-kilter cut, 'Light', where displaced rave chords appear in over otherworldly horizons as the wiggy lead gracefully undulates. Just as some of the many influences name-checked in the LP's release notes allude to (with Aphex Twin, Fugazi, Hans Zimmer and more among those given a tip of the cap), 'Green Monster' is unapologetically surreal and complex at times, with ethereal lyrics brilliantly pitched against freeform instrumentation.

Another pleasing set of appearances arrive on 'Kabwato', where Budūchi and Ni! join another talented producer, Lipelis (drafted in to play bass on this occasion) for another powerfully immersive and marvellously idiosyncratic jaunt.Soundscapes meet unfettered jazz as pop, rap and globally-mined influences appear and disappear. The music feels personal and cultured and is expertly produced from beginning to end, while the deft mastering touch of Martin 'Atjazz' Iveson adds a dose of audio magic to glue together the collection. This is fine work from Kito et al, a tasteful milestone to mark 20-plus years of forging an uncompromising sonic path.
PC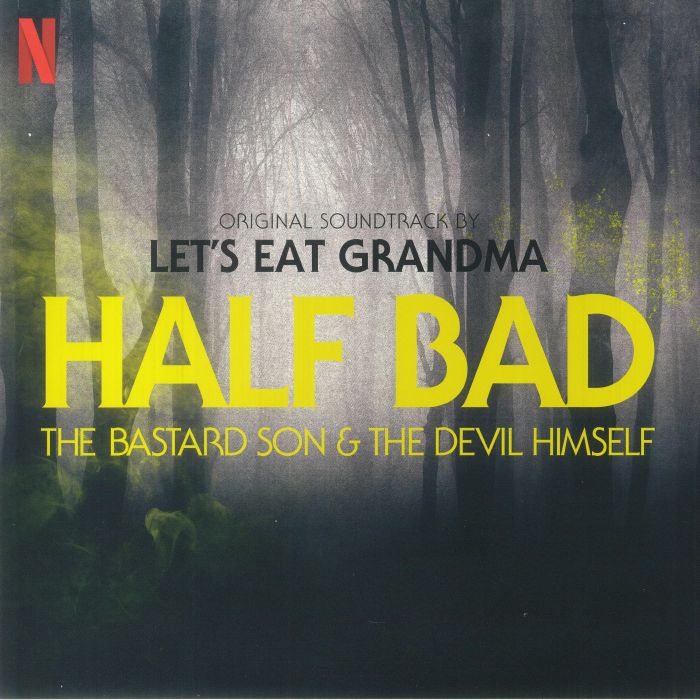 Let's Eat Grandma – Half Bad: The Bastard Son & The Devil Himself (Original Soundtrack) (Transgressive)
A soundtrack album feels like a natural progression for Let's Eat Grandma. Norwich-raised childhood friends Rosa Walton and Jenny Hollingworth have been making music since 2013, and with three albums now under their belt they've turned their attention to scoring. While theirs is a sound that is hard to pin down ("experimental sludge pop" is how they describe it), Let's Eat Grandma conjure moods and sounds that drip with atmosphere.
So for the uninitiated, 'The Bastard Son & The Devil Himself' is the Netflix adaption of the fantasy novel 'Half Bad', written by Sally Green. It follows the story of young Nathan Byrne, who finds himself the target of a real-life modern-day witch hunt after discovering he's the illegitimate son of a dangerous witch. Let's Eat Grandma? Witches? What a pairing for these ladies' first soundtrack.
You get the feeling Let's Eat Grandma have been able to stretch their production muscles in a slightly different way than usual, albeit in one that enables them to retain their core sound. Arpeggiating bells and tones swirl around ambient howls as Walton and Hollingworth's vocals soar on opener 'Half Bad', before we get into the almost-techno rhythmic squelch of 'Mouse Feet'. Nervous tension flutters against raw guitar scratches and cascading strings on 'Nathan's Training Theme', while noisy electronic textures coalesce like moths to a flame on 'Trapped In The Washing Machine', a panic that builds and builds before slowly dying.
This isn't all "experimental sludge pop" though. More melodic turns feature, like the gentle keys of 'Romance' that blossom with bright 80s synth arpeggios. 'Funeral' drifts dreamily through echoes of vocals, while 'Mercury's Theme' contains a wonderfully ominous flute melody that wouldn't be out of place in 'The Legend Of Zelda' games.
And finally released on double transparent red vinyl? Snap this up while you can. An important entry in the Let's Eat Grandma canon. We hope it won't be too long until we hear another score by them.
FM
Swans – The Beggar (Mute/Young God)
It's been a while since Swans were The Loudest Experimental Rock Band In The World, but this isn't to say their power has waned a jot. The Beggar is their 16th studio album, and the latest in the troupe's reincarnated form, returning from hiatus in 2010 to offer a more hushed and quiet sound than we had previously come to expect. In many ways, this is the most hushed and quiet take to date, which makes sense given it was written in the isolation and, as frontman Michael Gire describes it, "disorientation of lockdown".
Nevertheless, it's hard to think of many recent records that have this level of impact, an overwhelming sense of vulnerability hitting home because it's hardwired into the human condition. If the Covid-era taught us anything, it's that we are incredibly susceptible despite all our our progress: micro-organisms are capable of bringing society to its knees, and the mental health strain of accepting our lack of absolute l control and the reality of life with a definite time limit has been profound. In many ways, then, this is likely to be the most human album you'll hear all year.
Brooding, menacing, decidedly unsettling, The Beggar is a masterclass of both songwriting and arranging. We struggle to think of a release that allows us such an insight into existential concerns of those responsible. Tracks like 'Michael Is Done' directly tackle the death sentence under which we're all born, but burst into this emotional overture, as if reminding us to celebrate and take hold of those we love, including ourselves, while the opportunity remains. Just one example of an omnipresent poignancy, while overall this is a haunting experience it is nonetheless scored with declarations of what it is to be alive contemplating what might form next.
MH
Pupil Slicer – Blossom (Prosthetic)
London based math-grind trio Pupil Slicer delivered a malodorous statement of purpose with their 2021 debut full-length Mirrors. Combining the spasmodic technical bedlam of The Locust with a much more jagged metalcore bent, the three-piece have been able to concoct unhinged sonic assaults through their bevvy of fractured influences and overwhelming levels of technical prowess.
Touring relentlessly since LP1 dropped, it's impressive in and of itself that their sophomore effort Blossom arrives with such a sense of dichotomy and scale. Make no mistake, this is still hyper-violent, caustic and truly intense metallic hardcore, but it's outlier sonics elevate the proceedings (or drag them further down) to a new plain of artistic aggression.
Take the junglist breakbeat industrial machinations of 'No Temple', or the tremolo-picking blackgaze waves of 'Momentary Actuality', and it becomes abundantly clear that the chaos of their debut was very much a scene-setter. The latter also boasts one of the many clean vocal passages from guitarist Kate Davies, who until now has primarily relied on her feral shrieks to voice the cacophony. The dynamic vocal shift as well as the overall turn towards more grandiose spectacle recalls the latter material of Rolo Tomassi, especially on the epic post-metal meets groove-laden post-hardcore closing title-track.
Building upon the fury of their debut with impressive experimental forays yet with zero per cent of the intensity sacrificed, Blossom marks Pupil Slicer's steady progression into a much more unique beast than they appeared first time around, and is indicative of the vision and talent the three-piece has been hinting at for some time.
ZB
Brigitte Barbu – La Science Des Imbeciles (Circus Company)

Settling into a second album for his most recent alias, Julien Auger seems to have struck upon a mode which draws out the best of his musicality. As Pépé Bradock he has of course minted illustrious swathes of leftfield house music which make most French touch from his peers look positively vanilla in comparison. But as time has wound on, his restless experimental spirit seemed in need of something more malleable than 4/4 music to get to grips with.
The first Brigitte Barbu record was a wonderful excursion into ambient and abstract realms, but the recipe seems to have been perfected on La Science Des Imbeciles as Auger finds a canny balance between freewheeling freakery and tangibly musical structures. There are lopsided grooves hidden behind shuffled decks of instrumentation, a generous helping of weirdo sound design, and Bradock's over-arching jazziness can be felt in the compositional aspects of the music. Crucially though, it sounds absolutely like him – a natural addition to one of the most curious sonic narratives in dance music.
Loaded with swerves that feel engaging rather than distracting and pock-marked with sensitivity to match his inherent flamboyance, it's a masterful album that shows off the bold vision and individuality Auger is capable of.
OW
Al Wootton – We Have Come To Banish The Dark (Trule) 
It feels like Al Wootton is pushing the limits on fair reporting at present. The trouble is the UK artist is currently so relentlessly prolific and doubly operating with such a high hit rate that it's very hard to overlook any one of his releases. His Holy Tongue project with Valentina Magaletti is still fresh in our minds thanks to their album release just a month ago, and yet here we are facing down a whole new album following on from 2020's Witness.
In some ways it's surprising that Wootton's music remains so consistently captivating. His sound as a solo artist is predominantly tipped towards skeletal rhythm tracks with dub flourishes – he doesn't tend to rely on big hooks or dynamic arrangement shifts to create excitement. Rather, he's focused on the meditative power of dance rhythms and the kind of heads-down attitude that dubstep carried through from prior UK soundsystem traditions. He channels this sensibility innately, rather than in some obvious aesthetic way, and he interlaces it with his own compatible interests in post-punk and techno.
We Have Come To Banish The Dark operates quite like a techno LP in that sense, comprised primarily of stark, functional beat tracks with the dancefloor in mind. That doesn't dilute the power of what Wootton makes though, as 'A Pox Cast' beautifully demonstrates with the snarl of a bass synth here or a psychoactive loop there. So carefully moulded are the structures, these more fiery elements rear their heads out of the tightly wound rhythms without disrupting the flow.  
Whether it's the plasticine flex sneaking through 'Number, Weight, Division' or the druggy pings forming an undercurrent on 'A Cruel Sun Over Catalonia', there are nuanced sound design events occurring throughout this nine-track album, but they never overstep the mark. That's testament to Wootton's clarity of vision, pursuing a very particular sound and knowing how and where to be creative within it. 
OW
Cattle Decapitation – Terrasite (Metal Blade)
San Diego based deathgrind juggernauts Cattle Decapitation make their decrepit return on the highly anticipated eighth full-length Terrasite. Known for their vegetarian message and horrific lyrics placing humans in the place of animals suffering from slaughter and questionable testing, 2019's acclaimed Death Atlas provided a more cosmic and narrative affair detailing the end of the world with monstrous grandiosity.
Continuing this storytelling approach, the apocalypse of their previous album has led to the evolution of a new creature – the Terrasite. A term created by vocalist Travis Ryan, the word stems from "Terra-" meaning "earth" and "-site" derived from the Greek word "siltos" which means "food." Creatures who consume the earth until it is barren and destitute, now what mammal springs to mind first?
From the obliterating opener 'We Eat Our Young', Ryan weaves sickly imagery of our metamorphosis into these parasitic monsters while driving home the message of human narcissism and our own self-destruction of the earth and ourselves as a species.
Musically, the project continues the route of its predecessor combining nauseating levels of detrimental grinding heaviness with complex tech-death wizardry, thanks in no small part to the addition of former Cryptopsy bassist Olivier Pinard, who intertwines ample groove and thick fretboard noodling around the ensuing chaos.
Ryan's vocals are also to be commended, as the two plus decades the frontman has put into his craft are on full display, from his inhumane gutturals to the shrieking goblin singing that serve as the closest thing to a clean vocal respite. His phrasing and cadence is also quite intelligible; a rarity in the extreme metal scene.
From moments of hyper-dense, near overwhelming sonic abandon on cuts such as 'Scourge Of The Offspring' to the monolithic 10-minute centrepiece 'Just Another Body', Cattle Decapitation return with an hour-long conceptual sequel to their creative rebirth of four years prior, and prove yet again why their name garners such credence and high regard within the realms of death metal, grindcore and metallic extremity as a whole. While studying up on Death Atlas isn't a requirement, the narrative and musical journey across both projects illustrates a terrifying vision of humanity's future delivered with graphic, cosmic body-horror in order to drive home fears of an all too palpable nature.
ZB
Rrose – Please Touch (Eaux) 

There are a lot of artists who play at elevating techno into academic echelons with big ideas, but Rrose walks the walk. Initially appearing on Sandwell District circa 2011, their work quickly embraced avant-garde ideas backed up by critical thinking, working with accomplished sound artists such as Bob Ostertag and Charlemagne Palestine and creating an elegant, nuanced sound that shirked lumpen intensity for intentional frequencies and rhythms. On a sensory level, it's the kind of techno which does funny things to your brain, absolutely motorik and physical and more than a little shadowy, but also invigorating and inspiring.
After 2019's Hymn To Moisture, the second solo Rrose album proper comes with a pointed purpose rooted in West Coast synthesis, taking one 'seed' sound and feeding it through interwoven audio processing. This ecosystem approach creates strikingly whole, immersive pieces in which nothing is happening by accident. When every sonic event is related to every other, the end result feels cohesive and sumptuous, which helps draw you into the minutae of the music. 

Please Touch is a markedly minimalist effort, full of extended drones and pin-prick rhythms that require a quiet space and a quality medium to fully appreciate the craft. Combined with the uncanny microtonal qualities which often emerge (for example on the skin-tingling 'Spore') it adds up to an album which demands something of the listener. Your patience and attention, though, are rewarded amply when you surrender your time, ears and mind to the experience.
OW
Comaprisons will no doubt be drawn between onetime Yuck/Cajum Dance Party man Blumberg and another former pop star turned experimental leftfielder, Scott Walker. But in reality, as Blumberg's new offering Gut ably illustrates, there's a very different aesthetic at work across the six tracks here to the one that Walker favoured.
Take the album's second track 'Cheerup'. Not the most likely track to do what it says on the tin, admittedly, and pared down to almost skeletal instruemntation, it nevertheless casts a sweet and very melodic harmonised refrain "nothing ever changes in this world," whirling around in stark contrast to its spartan backing. 'Holdback' employs similar, spasm-like percussion – more like impressionistic splatters of paint than actual rhythm – but again, leaving Blumberg's voice fully exposed only serves to make it sound even more beautiful in its multi layered isolation.
The album's darkest moment is 'Body', where the sound of stragulation or suffocation is manipulated, timestretch and distorted, punctuated by a single bass note or funereal single drum hits. Eventually, his voice emerges, declaring he's "doing my best with body", joined by other criss-crossing lines of euqal desperation.
Blumberg has said he wanted to make an extreme record with Gut. He's ceretainly succeeded, but you can add brave, original and honest to the list of equally apt descriptions. It's a record that might confuse or even frighten on first listen, but one that you'll keep coming back to.
BW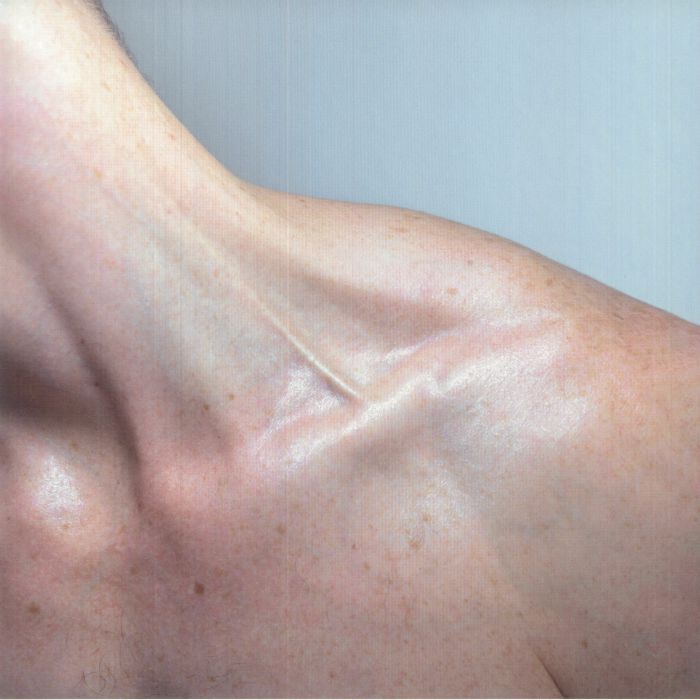 Bendik Giske – Bendik Giske (Smalltown Supersound)
Norwegian saxophone virtuoso Bendik Giske has always made clear the connection between his music and his physicality. It's something he plays with powerfully in the live setting, where he can hold a space in rapture with nothing but his breath, his sax and the tip-tapping rhythm of the keys. His fourth album for Smalltown Supersound is self-titled, and it places Giske's body front and centre with an artfully cropped shot of the left-hand shoulder and upper torso.
For this album, Giske faces his solo practice off against Beatrice Dillon's production – a match with tantalising prospects for those who appreciate subtle and elegant minimal music with big ideas. Dillon's challenge to Giske was to strip his sound back to a mode which has since been termed "full frontal musical nudity". You can sense this energy on 'Not Yet' as the sax takes on a rawness around the endlessly repeating phrases and the snaking patter of the keys creeps up to the front of the mix. It's incredibly intimate and elemental, placing Giske's practice in the starkest light, when any blemish might unravel the illusion of his talent. Thankfully, no such unravelling occurs, and this particular sax virtuoso's delivery remains as astounding as ever.
OW
Trophy Eyes – Suicide & Sunshine (Hopeless)
Australian melodic hardcore turned emotive stadium pop-punk outfit Trophy Eyes have had a tumultuous time as of late. Their artistic expansion on 2016's Chemical Miracle broke free from many of the shackles of their influences which somewhat restrained their 2014 debut Mend, Move On. It was following the departure of drummer and songwriter Callum Cramp that the first signs of internal disagreements began to make themselves known.
2018's The American Dream was an admittedly unfocused work which saw the group push towards a more mainstream pop-punk sound in a similar vain to many of their Hopeless Records contemporaries, and while the project wasn't without its gems, many interpreted the self-dilution of their compositions correctly, with certain forays into The Killers levels of anthemic rock feeling at odds with the despair-filled catharsis and rage listeners had come to expect and appreciate from frontman John Floreani.
In the half decade since, both founding guitarists Kevin Cross and Andrew Hallett have departed, and been subsequently replaced by current member Josh Campiao, with Suicide & Sunshine marking the first turn from the newly reshaped line-up. Ironically enough, while much of the shift in members was likely due to outside commitments, this fourth full-length can't help but feel some bit like damage control, or perhaps more a realigning of the original vision of what Trophy Eyes originally set out to accomplish.

Taking the lessons from their more accessible songwriting experiments and re-routing them back into their jagged blend of post-hardcore and melodic yet hard-hitting pop-punk, the material here feels like somewhat of a victory lap of every sonic avenue the group have previously frequented. The immense howls of intro-track 'Sydney' give way to the muted indie-pop of 'Life in Slow Motion', while the unhinged and severely pissed off 'My Inheritance' dusts off a venom many had figured drained from their lifeblood many moons ago.

The anthemic devastation of standouts such as 'Runaway, Come Home' or 'Sean', are balanced by the emo-punk pulse of 'Blue Eyed Boy' and the retro-fitted melodic hardcore assault of the bruising 'Kill', making for a work that does its utmost to appease loyal listeners and to hopefully re-engage those who felt the band had lost their bite. While some may have possibly moved on, those with patient ears will be elated to discover a newly revitalised Trophy Eyes; more melodic, dynamic and emotionally resonant than they've ever been.
ZB
Militarie Gun – Life Under The Gun (Loma Vista)
When the pandemic hit in 2020, hardcore lifer and contributor Ian Shelton found his blistering powerviolence project Regional Justice Center put on abrupt hold, not long after the phenomenal 11-minute caustic assault that was Crime & Punishment.
Forming the much more melodic and sonically restrained, yet no less dynamic Militarie Gun to craft the aptly relatable debut EP My Life Is Over; outside interest as well as Shelton's own newfound passion for the project would lead to his enlisting of a full backing band including Nick Cogan of seminal hardcore alt rock juggernauts Drug Church on guitar.
Following the two All Roads Lead To The Gun instalment EPs as well as tours across the US, UK and Europe as well as appearing at a myriad of festivals and on support bills for the likes of Fiddlehead, anticipation has grown rife for the group's unlikely breakthrough LP, which is precisely what Life Under The Gun delivers.
Taking cues from everything from Britpop, power pop, grunge and a reliable helping of melodic hardcore, the album is a melting pot of all the adjacent forms which hardcore punk has and continues to remain tied to as the decades progress. With fuzzed out garage-punk riffs that elevate the saccharine hues of opener 'Do It Faster' or the anthemic 'Will Logic', the project proudly endorses its easily digestible influences on its sleeve, while never shying away from their most melodious tendencies, which couldn't be more evident than on the Sunny Day Real Estate indebted 90's emo melancholy of 'My Friends Are Having A Hard Time'.
Clocking in at a succinct 27 minutes, Militarie Gun have made the unlikely pivot from lockdown project to full scale melodic punk force, emboldened by a cathartic, playful and focused debut destined, no doubt, to continue the hardcore scene's global expansion into mainstream appreciation and understanding. Life Under The Gun has rarely seemed like such a relatable yet endearing concept.
ZB
Witch – Zango (Desert Daze Sound) 
The roots of Witch track back to the 70s, when their first incarnation were the first Zambian band to record and release a commercial album. With a sound more tipped towards psych rock than their afrobeat counterparts in West Africa, they had a successful run through that decade and some forays in the 1980s, but the version of Witch you find on Zango is more of a heritage project built up around original band leader Emmanuel Jagari Chanda. The modern line-up finds Chanda backed up by Patrick Mwondela on synths and a cast of European groove merchants including Nico Mauskoviç, best known as the man behind The Mauskovic Dance Band. 
While it's not clear how the hook up occurred, the impression is that the songs on Zango are Chanda's first and foremost, and the band are there to fill in the gaps and bring the vibe, which they do in no uncertain terms. The sound has all the rawness of OG psych rock, from the crunchy overdrive of the guitars to the swerve between head-banging peaks and strung-out troughs, as brilliantly demonstrated on 'Waile'. The songs kick with a fierce intensity, and the production sneaks in subtle dub touches which add to the heady brew rather than derailing it.
Experiments in cross-cultural collaboration with veteran stars can sometimes be problematic, but Chanda and Witch's original spirit feels truly and sincerely represented here in a set of songs that unquestionably kick ass.  
OW
Johnny The Boy – You (Season Of Mist)

Born out of a communal artistic desire to conjure a blackened maelstrom of sonic anguish, the peculiar moniker of Johnny The Boy might possibly be the most misleading band name of 2023 once delving into their harrowing debut full-length You. 

An offshoot of homegrown post-metal death-rock collective Crippled Black Phoenix; the trio of vocalist Belinda Kordic, guitarist Justin Greave and live bassist Matt Crawford, convened to build upon sessions that plumbed the depths of their far more extreme influences and earlier projects, opting to distil the warring audible machinations into a work brimming with classic second wave Scandanavian black metal motifs, psychedelic sludge grooves and haunting, frosted ambience.

From the shoegazing post-rock intro of 'DIE ALREADY', which swiftly careens into Black Sabbath-indebted stoner-doom before becoming shrouded in a furious reign of tremolo-picking, blast beats and shredded vocal howls, it becomes evident that this is a project devoted to cavernous despondency. 'HE MOVES' serves as a doom-laden reimagining of the delicate dream-pop of Slowdive, with Kordic's lilting clean vocals providing stark dichotomy from her inhumane shrieks, while the death n' roll pummel of 'CROSSINGS' encounters walls of harsh suffocating fuzz at every turn. Their mission statement is clarified in full by the final fading mercurial melodies of the bombastic 'WITHOUT YOU', encapsulating post-metal, doomgaze, blackened sludge and gothic psychedelia into one seven-minute trance, while providing a singular ellipsis on their fluid concoction of trudging heft and hypnotic chaos. 
ZB
Ved – If The Door Is Opened, It's Opened From The Outside (Kontra-Musik) 
Kontra-Musik might normally be associated with clandestine techno from the grubby fringes, but as the label becomes more of a passion project for Ulf Eriksson between his other duties in events and DJing, so it becomes freer to explore broader sounds. Ved, a post-punk-ish band from Kontra's hometown of Malmö, are a logical step past electronic dance music given their propensity for motorik rhythms and progressive structure. 'Wing Beat Frequencies' opens their album in a steady rising arc of New York disco-not-disco groove as strong as anything from the original era. The bass thrums, the sax squalls, and if you appreciate the sound you're likely to be sold instantly.  
This is also an album of songs, though. From the angular funk of 'Retroactive Premonition' to the disjointed arps n' noise of 'Morphology', each piece has its own story to tell. The sound is absolutely in thrall to the great innovations of the 70s and 80s DIY movement, and you can hear a whisper of Ian Curtis in Mattias Nihlén's vocal, but the reference points don't detract from the end result. If The Door Is Opened, It's Opened From The Outside is a masterful exercise in post-punk song craft, and as a bonus it sports more than a few stone cold club bangers. Maybe that's a reductive appraisal of such a finely honed album, but equally the world can never have too many punky-funky dancefloor cuts.  
OW
Mesarthim – Arrival (Avantgarde)
While the black metal genre traditionally has its roots firmly planted in the Scandanavian regions and folklore which first birthed the second wave, over time the scene has expanded to offer varying reimaginings, depending on the home soil of the artists behind the sonic tapestries. 

It shouldn't appear all that bizarre then for a California based act such as Deafheaven to draw on summery dream-pop and shoegaze, or for Louisville, Kentucky's Panopticon to craft the dynamic blackened Americana folk-metal that has made them such underground heroes. In the case of anonymous Australian outfit Mesarthim, however, the project doesn't settle for "outback" blackened machinations. Rather, it quite literally aims for the stars.
Simply designated "space black metal" by those who encounter the collective's enthralling works, the expansive redefining of blackened motifs into a cosmic, prog-rock vacuum of Tangerine Dream synth lines, walls of euphoric, cascading blast beats and triumphant tremolo-picked riffage, is easily one of the most transcendental and uplifting interpretations of the genre to date.

Their seventh full-length, Arrival, is one epic opus separated into 8 vignettes, exploring the cosmos via surrealist macabre horror that feels uniquely cathartic and purposefully otherworldly. Channelling a similar spirit to An Autumn For Crippled Children, but with a much more refined and broader spectrum of lush atmospherics, Mesarthim deliver otherworldly black metal that must be absorbed to be truly appreciated.
ZB
This week's reviewers: Oli Warwick, Zach Buggy, Patrizio Cavaliere, Martin Hewitt, Ben Willmott.