The second-generation version of Boss's Loop Station has been a long time coming, but it's a hugely powerful new model. Greg Scarth finds out why loopers should be taken seriously.
Looping is such a fundamental part of electronic music production that we tend to take it for granted. Whether you're using a sampler, a groovebox or software, it's second nature to loop up a drum pattern, a synth riff or a sample. The new Boss RC-505 mkII Loop Station is the perfect example of how seriously you can take the concept of looping if you treat it as the main focus of your creative process. Boss are best known for effects pedals, but the RC-505 is neither a pedal nor an effect; it's a tabletop device which sits in the grey area between a groovebox, an effect and an instrument in its own right.
Boss is a sub-brand of the legendary Japanese manufacturer Roland, famous for creating iconic instruments like the TR-808 drum machine and TB-303 bass synth. The two brands follow a similar approach in evolving their best products: slow and steady, refining over the years and decades. As such, the RC-505 comes almost a decade after the original version, released way back in 2013. The mkII looks very similar to the original RC-505 at first glance, but closer inspection reveals that it's a substantial overhaul of the concept with an all-new physical design to match the upgraded features: the key differences being a bigger, clearer screen; dedicated FX and Track buttons for each of the five loop tracks; longer-throw faders and entirely redesigned controls. With that said, we won't focus too heavily on the differences between the two generations here because you don't need any knowledge of the original model to understand the mkII; if you already know the mkI model, the quick summary is that the mkII is a major upgrade.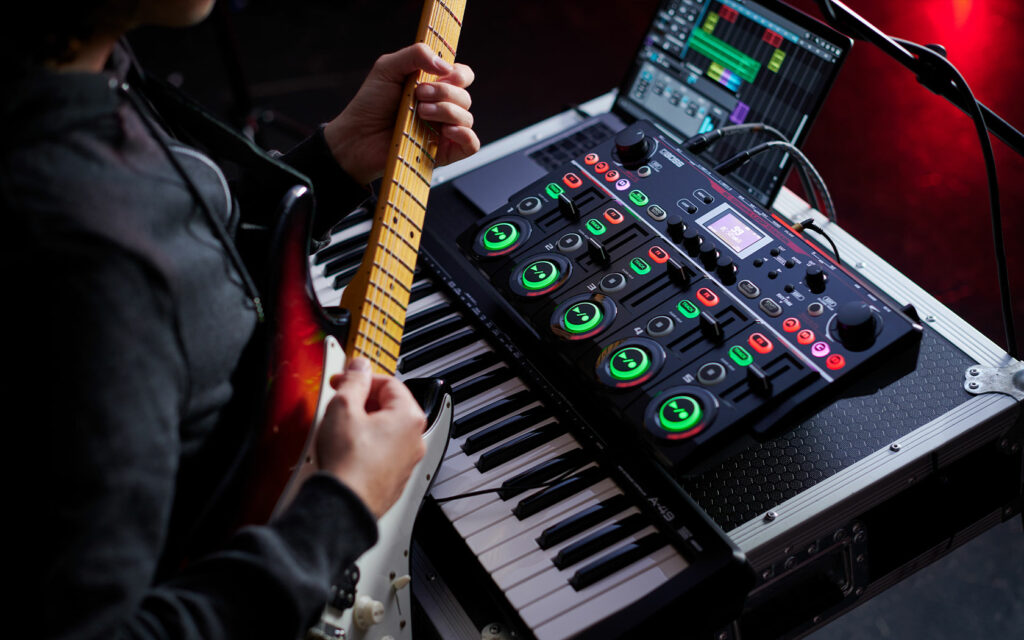 In terms of basic concept, the RC-505 is fairly standard stuff that you'd expect from any looper: each of the five tracks allows you to record a mono or stereo loop via the mic or line/instrument inputs. Effects can be applied while recording, or in real time afterwards. The loops can then be mixed, overdubbed and triggered to create a backing track to perform and sing over, or simply manipulated as a musical piece on their own. Recording time is a whopping 1.5 hours per track, up to a maximum of 13 hours in total.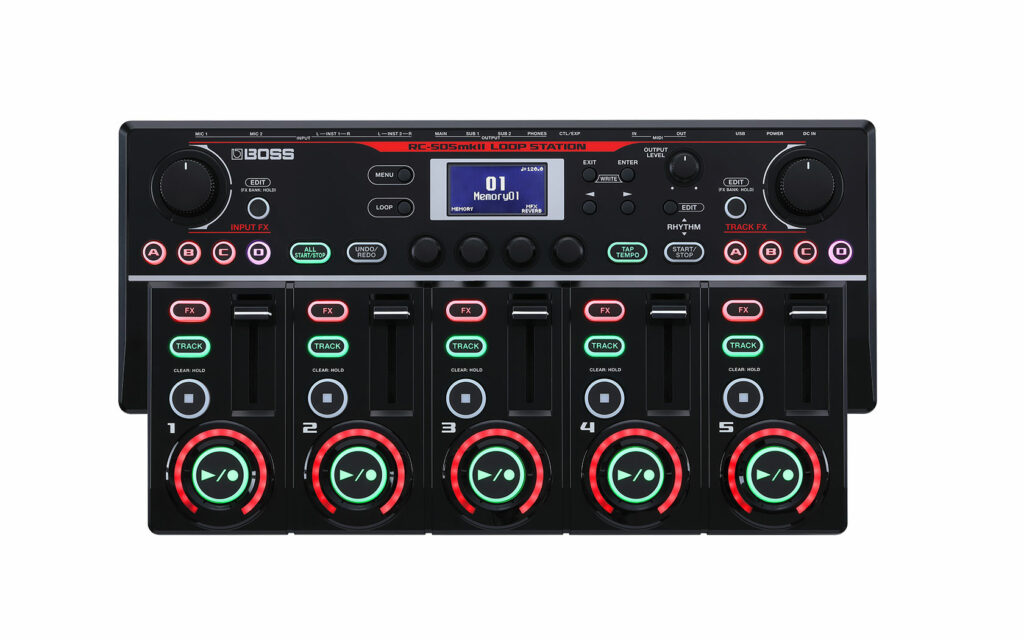 How you approach making music with the 505 will define the way you interact with it, but Boss have done a good job of making sure the unit should appeal to a range of musicians including guitarists, vocalists, synth player and even beatboxers. The desktop format of the unit demands a slightly different approach to a looper pedal – you can't fully use the 505 in a hands-free manner while continuously playing another instrument with your hands, although it's worth noting that you can attach an optional footswitch or expression pedal – but that trade-off means you have far more control which you wouldn't get with a pedal. The depth of the 505 is truly impressive once you delve into the deeper options, from the built-in rhythm section with 200+ rhythms and 16 kits, through to the extensive range of high-quality Track FX and handy master reverb and compressor.
The most obvious use for the 505 mkII is in a live context – the performance element of looping still proves fascinating to audiences, as demonstrated by the likes of Ed Sheeran and Kurt Vile – but the unit is also at home in the studio. MIDI control plus USB integration allow the 505 to work alongside other hardware or your chosen DAW, becoming part of a bigger production setup. It's interesting to consider the unit as part of a creative process rather than just a tool for performing existing ideas; focusing on layering, manipulating and overdubbing loops in this way is a relatively unusual way to write music, but a great way to generate ideas.
The RC-505 is fairly pricey as far as loopers go, but once you explore its depth you realise that the price is justified by its sheer power and sound quality. The dual-track RC-202 is a cheaper option if you don't need the full power of the five tracks, but the 505 is a vastly more capable machine. Given the popularity of the original model, we have no doubt that the mkII will go on to be a big hit.
Greg Scarth
More info/buy
You may also be interested in…