The best new albums this week
The best – in our opinion – long players your money can buy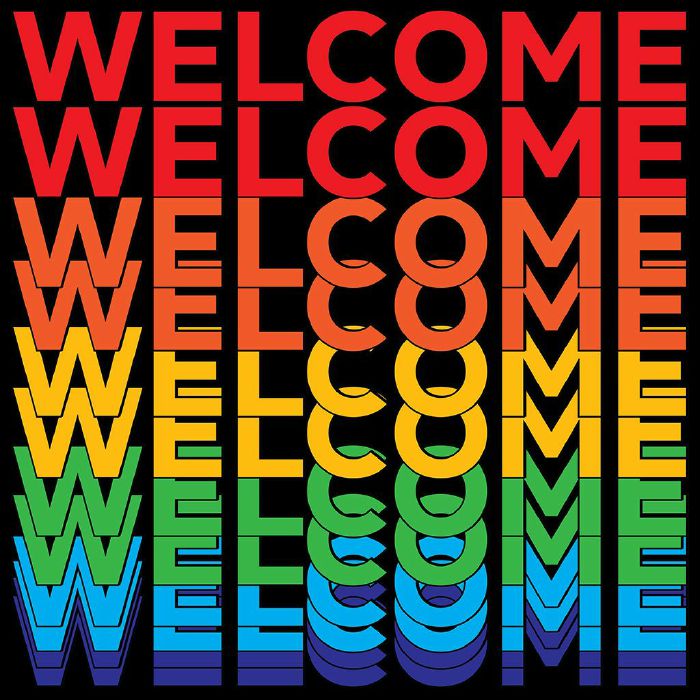 ALBUM OF THE WEEK
Dave Monolith – Welcome (WeMe)
Braindance is a curious genre tag. It's not often a record label manages to coin a phrase which becomes a byword for a specific style of music, but Rephlex managed it with their 2001 compilation The Braindance Coincidence. In true Rephlex style it was an arch riposte to the pretentious IDM tag, but it came to define a particular strain of electronica which held true to a groove while celebrating experimentation and playful irreverence. A dash of electro, a sprinkle of acid, funky drum programming and a truckload of Roland SH-101 synth lines go some way to breaking down the component parts of the sound. On the compilation it still came across as a relatively broad church, but by the time Rephlex was winding down in 2014, it came to represent a wave of artists mining a particularly warm, melodious strain of off-kilter dance music.
As well as the likes of Aleksi Perala, EOD and Jodey Kendrick, David Barnard, aka Dave Monolith, nailed this sound in exquisite technicolour. Barnard first surfaced with a four track EP on Rephlex which spent a year as a download-only release, but it seemingly attracted so much praise they pressed it up in 2010. As a tiresome side effect of Aphex-related hype, there was plenty of speculation about whether this was just another pseudonym for the Cornish wonderboy, but it never seemed in any doubt this was an artist doing their own thing. People were still savouring the flavour of The Tuss, an Aphex side project which offered up body-popping, musical machine funk that hit all the pleasure receptors, but this was a smoother concern which removed some of the errant edges and focused on an almost pop-informed sense of balance.
After the EP came Welcome, a full-fat album without a shred of filler, now given its first outing on vinyl thanks to Belgian Rephlex compatriots WéMé. It's not hard to understand the popularity of Barnard's music (also beautifully rendered on the killer Photodementia electro project). His extremely palatable take on braindance delivers on the sweetest spots in the style without veering into self-indulgence or anodyne beats-by-numbers. It wouldn't be right to call it innovative – the lineage of Monolith is plain to hear – but it still brims with emotion and a relaxed ingenuity. There's complexity and craft at every turn on the path towards harmonious sci-fi perfection.
It's the warbling synth lines which take the prize, fully defining the identity of Welcome. They fall in languid melancholy on stand-out cut 'Windrush', and flex with frenetic dexterity on 'Farewell Frenchman'. There are trainspotters out there who seek to decode the specific instruments used, throwing around Aphex-approved kit like the Yamaha GX-1, itself a precursor to the much more accessible CS-80, but who knows for sure except Barnard himself. Sure, some of the wiggling lead sequences borrow heavily from The Tuss, but no one has a mono-poly (see what I did there?) on a synth voice and Barnard more than earns the right to wield such sounds when they feed into such a wonderfully rendered whole.
If there was one criticism to level at Welcome, it's that it stays in one lane throughout. The tempo shifts, and tracks like 'Covodor' have their own particular sonic quirks, but there's a consistent palette of wobbly leads, sad pads and snappy drum machines. As such, the tracks have a tendency to merge into one as you trip from end to end, stopping by a fizzy meltdown here, an artful filter flex there, a deadly beat drop and a bugging acid line. But ultimately, that feels like nitpicking in the face of such a beautifully rendered album. 10 years on from its release, its luminescence hasn't dulled, and the cheery greeting in the title says it all. Come on in and make yourself comfortable with one of the most satisfying braindance albums in living memory.
OW
Sault- Nine (Forever Living Originals)
Publicity shy soul fusionists Sault arrive with a surprise fifth album, their first since 2020's unthinkably brilliant double-header of '(Untitled) Rise' and '(Untitled) Black Is'. Produced by the inspired creative mind of Inflo, the band's hidden line-up is subject to speculation. Though a small amount of detective work combined with a keen ear for discerning vocal textures can offer up fairly solid clues as to potential contributing artists, in the spirit of the project's intention, we'll focus on the exceptionally powerful music rather than the probable identities of its creators. Sault's music has an uncommon ability to evoke vivid emotions in its listeners. Just as last year's devotional masterpiece 'Free', or 2019's 'We Are The Sun' have been able to elegantly overpower with their poignant lyrics and imaginative orchestration, 'Nine' contains music capable of stirring the emotions in a manner not too many current releases are equipped to do. Opening with the mutant gospel of 'Haha', the latest album launches with dramatic intent from the offset. The haunting vocals and viciously distorted bass of 'London Gangs' explodes with its urgent message.
'Trap Life' blends ragga sensibilities with a stark grime-centred backing track as it bursts from the speakers. On 'Fear', the fiercely provocative vocal chant of "the pain is real, can't fake this" lands like an essential tidal wave, before we hear Michael Ofo's heart-breaking monologue on 'Mike's Story', recounting the moment when he discovered his dad had been murdered. The tilted lullaby and deceptively soothing strings of 'Bitter Streets' again belie the song's profound message, before the blue-laden neo-soul of 'Alcohol' is instantly relatable to anyone who's awoken a latent beast through over-indulgence. Little Simz makes an appearance on the jolly, sliced samples and out of focus beats of 'You From London', with title track '9' following with its sing-along vocals and off-kilter refrains. Finally, the searing soliloquy of 'Lights In Your Hand' expresses a potent dispatch of gang culture directly from the London streets. This music is essential, uncompromising and urgent. At times the subject matter is distressing, but beyond any doubt, the essence is one of hope, love and solidarity.
PC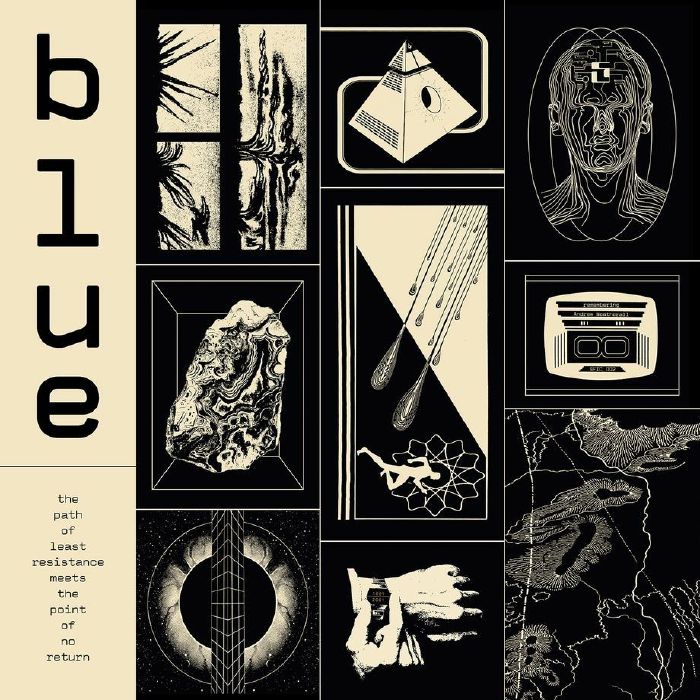 Blue – The Path Of Least Resistance Meets The Point Of No Return (Souvenirs From Imaginary Cities)
Somewhere in the folds of time from decades past, Blue got a little overlooked. Perhaps it's because they were eclipsed by one of the most questionable boy bands of the early millennium, or it might be that their strain of rave-era prog house and dub was just never that fashionable. Slathered in reverb, prodding at the electronica zeitgeist but retaining an authentic soundsystem immediacy, it's untrendy music in the same way roots, dub, steppers, dancehall and the myriad other Jamaican-rooted genres operate according to their own temporal logic.
The duo of Chris Mann and Paul Darking struck upon something when they first emerged from the studio with the early Blue releases though. It speaks volumes they were picked up by Andrew Weatherall for the original Sabres Of Paradise label and the ensuing Emissions Audio Output. It all makes sense sonically – Blue landed squarely at the juncture between the nascent techno explosion and a post-punk rooted live band attitude. The project ran its course, but there was one unfinished project which sat dormant for some 25 years.
Billed as an ambient project which never progressed past initial "building block" recording sessions, The Path Of Least Resistance Meets The Point Of No Return was Frankensteined together more recently from material spanning 1997-2001, but the final result is much more than a hodge podge of shoebox DAT offcuts. This is an ambient project in a true stretch of the term, far too noisy and dynamic to be pushed to the background.
At times it moves into avant-garde territory, sounding far from the earlier Blue material on the narratively captivating 'Spaceport', while there's a certain low slung funk on 'She Found The Colours' which feels more naturally aligned with the tension Mann and Darking probed between traditional and electronic approaches on their debut album Resistance. It's a misfit listening experience which relishes overdriven signals and wild volume swerves, sharp compositional turns and moments of suspended surrealism, but it's also grounded by a sense of structure which keeps the listening experience on track. Vivid and daring in a way that more than steps up to contemporary efforts, Blue were sitting on a stunning project here, and we're very fortunate to be able to clap ears on it.
OW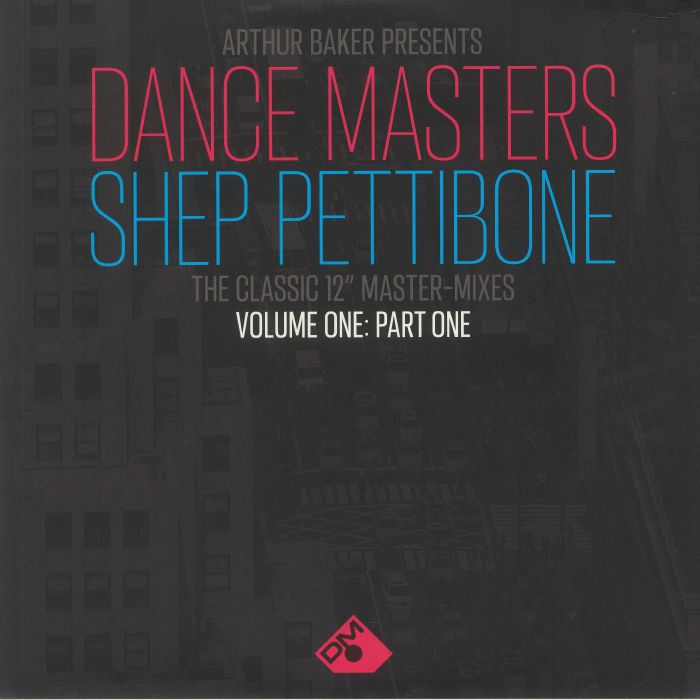 Various – Arthur Baker Presents Dance Masters: Shep Pettibone The Classic 12 Inch Master Mixes Volume One Part One (Demon)
While the people paying money for this review probably won't agree, anyone listening to this gem of a retrospective compilation is probably thinking to themselves that the next 266 words should simply read: "Arthur Baker, Arthur Baker, Arthur Baker, Arthur Baker", ad infinitum.
A legend of hip hop, electro, disco, and house, clearly it goes without saying even the most cynical collection of his work will win everyone over. It's pretty much impossible to feel anything like cynicism when you're listening to one of America's greatest gifts to the world of music production. Take this Dance Masters: Shep Pettibone The Classic 12 Inch Master Mixes Volume One Part One album, for example. Appallingly unimaginative title aside, the contents show to what extent Baker allowed his own imagination to take flight and realise ideas others would have thought impossible, here under the Shep alias.
He makes Belinda Carlisle's 'Heaven Is A Place On Earth' feel not just like synth pop, but a track you wouldn't have to tolerate sticky carpeted clubs in order to dance to. He shows countless remixers what Depeche Mode's 'Behind The Wheel' should sound like if you bring percussive nuances to the fore while keeping the focus on the sweat-inducing potential of both that baseline and the sultry, intoxicating, come-to-bed-and-die-vibes of the vocal.
Whichever end you dig, from the positively smile-inducing 1980s end credit-worthy 'So Emotional' by Whitney Houston, to the space oddity of 'Hip to Be Square' from Huey Lewis & The News, it all boils down to one truth. Baker makes each of these anthems his own, turning tempos and atmospheres inside out, leaving us with the singular conclusion that he ranks among the finest remixers of all time. But then we all knew that already, of course.
MH
Native Soul – Teenage Dreams (Awesome Tapes From Africa)
It's ravey yet chilled out, minimal but immersive, euphoric while at the same time oddly sinister. It all sounds like one body of work, but separated into chapters, blurring lines between distinct and fluid. 19 year-old Kgothatso Tshabalala and, one year his junior, Zakhele Mhlanga, clearly have ears well beyond those their birth certificates would imply, delivering one of the most polished and finessed pieces of long form dance music we've heard from South Africa's intimidatingly dominating scene in quite some time.
Fans of Awesome Tapes From Africa will no doubt be staring at this review and wondering if the critic has ever heard the label before, such is the relentlessly consistent quality coming from the stable. But while it's true that said imprint has been delivering insanely good goods for years now, with ne'er a dud in the mix, there's something startlingly effective about Teenage Dreams. A record that only starts to reveal its true depth and artistry on the second or third play, providing, of course, those plays are set to a high volume on a system that can muster the kind of clarity and timbre these tracks need.
In many ways it's hard to pinpoint a beginning, middle, or end, aside from the order in which the tracks appear. If that sounds like mindless word fodder then heed this — each number here is a slow burning, epic-building journey into rhythms that make you move your body long before a solid kick comes into earshot. Some, like logically-titled opener 'The Beginning', are cast in smoky, eerie atmospheres. Others, for example 'Rejoice', one of a handful of tracks with vocals (in this case the heartfelt and emotional TapSoul), are more about the pre-amble to some shuffler's paradise. All do the business, none let you down.
MH
Various – Self Reference Paradox (Grounded In Humanity)
A paradox is the kind of thing that must be taken in stride. Rather than agonising over the many paradoxes we face as living beings – especially self-reference paradoxes, which concern the sheer impossibility of one's own realised existence (where do I begin and end?) – we must simply live on, allowing each moment to pass, not getting bogged down in the seemingly endless contradictions life throws at us.
And what better 'living on' music is there than dub techno? Limited to just 250 copies with the assurance of no repress, this V/A comp by the aptly named Grounded In Humanity collective practises what it preaches, letting the purely physical medium of vinyl exist for a time, and then pass to entropy.
Staunchly dub techno – with every track showing off the vocoded stab licks pioneered by the likes of Maurizio, Mark Ernestus and Wax – we are smitten by the airy and pressurized textures of Jose Rico's '45 Tapes' and the grit-planted existentiality of Octal Industries' 'Fever Dream'. The best dub techno always has a noticeable background haze or drone in it, marrying its 30-hertz kicks and pulses, even if that haze is simply a small bit of guitar feedback; this being a close-knit collective of artists all united in their own humanity-grounding, every track has this terrestrialised sonic feature. With that in mind, our favourite has to be Toki Fuko's near-formless dub meditation at 140bpm, 'Everything Moment, I Am', which reconciles a universally calm chord drone with hyper-aware clicks and pops.
JIJ
A new reissue by the long-standing Parisian LMLR label now grants us the opportunity to reflect on 'Zeit', one of Tangerine Dream's most intense and enduringly memorable works.
In German, the word "zeitgeist" means "spirit of the time". With this in mind, the word perfectly captures the doomy context surrounding Tangerine Dream's third album, 'Zeit'. As explained by music journalist and liner notes writer Paul Russell, the album "was based on the philosophy that time was in fact motionless and only existed in our own minds." While the phrase "spirit of the time" was hitherto used to describe the excited mood of a particular era – the early '70s, in which synthy fourth world music had taken the world by storm – Tangerine Dream used the phrase as a pun, making the gloomy claim that time itself was merely a vestigial phantom of our own imaginations.
An interstellar long play in four suites – from the 'Birth Of Liquid Plejades' to the 'Nebulous Dawn' – this album's droning low end seems to loom both slowly and instantaneously, creating the exact kind of perceptual-temporal paradox the band wanted to evoke. Like the third movement's wobbling low end sine sweeps, this symphony slowly oscillates between the cosmically blissful and the omnimalevolent. Depending on the headspace in which it is listened to, 'Zeit' will inspire either fear or love for the universe's eternal nature – it's both an apeirophobic and apeirophilic album.
JIJ
Full Of Hell – Garden Of Burning Apparitions (Relapse)
Over the past decade, Full Of Hell have proven themselves the poster children for boundary decimating extreme music. Fusing elements of everything from blackened death metal and grindcore to dissonant harsh noise and doom, the Maryland/Pennsylvania four-piece seem to be on an ever-shifting excursion through the most heinous and challenging of sonic soundscapes.
'Garden of Burning Apparitions', the group's fifth full-length (not including the collaborative works with The Body, or their noise mixtapes), marks a self-fulfilling prophecy, a full circle ouroboros of horrific, animated, grandiose extremity.
The tiresome cliché of all previous projects leading to or culminating with a new release can be a moot or apt point. In this instance, it's blatantly both. Where 2019's 'Weeping Choir' toyed with hint traces of melody and cascading post-metal, 'Garden…' is a far more abrasive, caustic endeavour.
Drawing even deeper from the well of industrial noise fusion, there's a vital sense of maximisation that even the most seasoned of fan may find frighteningly impenetrable.
Cuts like the blistering critique of organised religion on 'Industrial Messiah Complex', or the dilapidated experimental death-grind of 'Eroding Shell', prove that no matter what guise their genre bastardisations take, Full Of Hell still teem with a venomous identity all their own.
Elements of guitarist Spencer Hazard's noise-rock side-project Eye Flys can be heard on the ugly riffage of 'Reeking Tunnels', while vocalist/lyricist/noise-tinkerer Dylan Walker, continues to awe with his commanding, inhuman performance, utilising howls, guttural growls and malevolent shrieks to paint illustrations of his nightmarish disgust for the injustices of our modern world.
There's a sense of doubling down on each and every aspect of what has led to Full Of Hell being such a renowned, respected and intimidating entity in the metal world. In places where the hardcore factor is increased immensely, so follows the death, doom and grind.
While it might all be a bit too much for the uninitiated, long-time fans of the band or extreme, challenging, truly aggressive music in general, will find so much to unpack across these twenty-five minutes of hate. You've been warned.
ZB
Like some German version of XL Recordings, Cologne's KOMPAKT have grown from representing a relatively select area of the house/techno world to encompass a wide array pf great music from all over the place, both geographically and spiritually. This, as the title might suggest. is the 21st in the label's annual compilation round up and a varied embarrassment of riches it most certainly is. Label bosses Jurgan Pappe and Michael Mayer get to push to the front – there have to be some perks to being in management, right? – and they both put in excellent showings, the former opening proceedings with the spartan, almost baroque arpeggios of 'La Guitarra Romantica', quite possibly creating chamber techno in the process, while the latter's 'Happy' is an echo drenched and dramatic chugger with tons of atmosphere.
Highlights elsewhere across the eight track double include The Bionaut's delicate sounding 'Blue Sky Motor Lodge', slower and lighter than many of its surroundings but none the worse for it and the haunted house pianos and dubby effects of Voigt & Voigt's 'Nicht Mein Job'. Marc Romboy & CAR's 'I Am A Dancer', which closes the selection, is equally impressive, managing to be celebratory and euphoric without ever heading anywhere near cheesy. Total 21? Total-ly worth the effort, in our humble opinions.
BW
This weeks reviewers: Patrizio Cavaliere, Oli Warwick, Martin Hewitt, Jude Iago James, Zach Buggy, Ben Willmott.