London sound system among Turner Prize nominees
System formed to bring queer, trans and non-binary people of colour together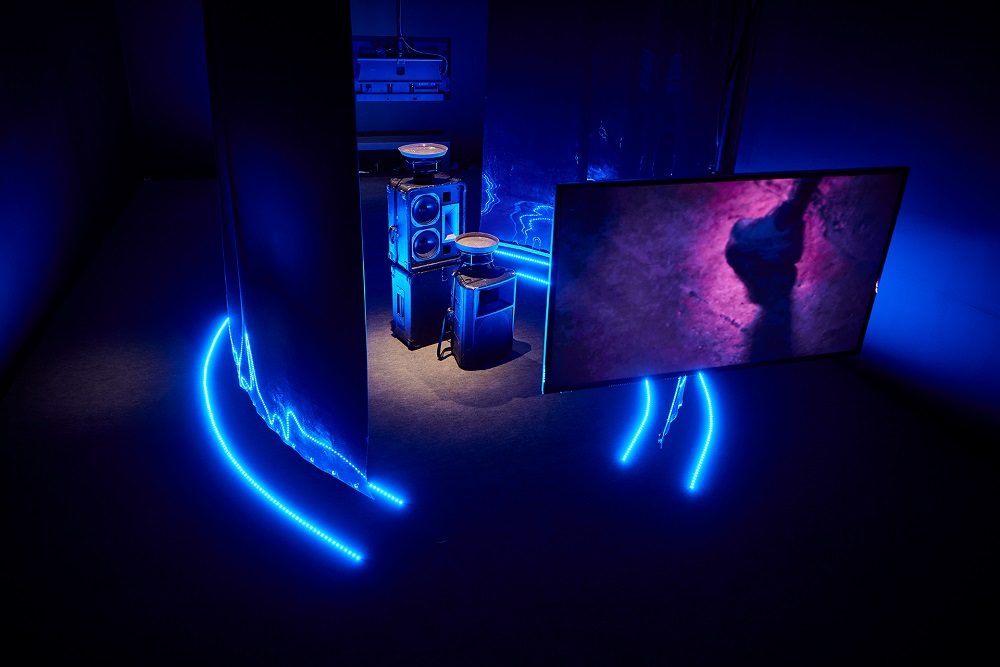 A sound system formed to bring together queer, trans and non-binary black people and people of colour involved in art, sound and radical activism has been nominated for the Turner Prize
Following the legacies of sound system culture Black Obsidian Sound System (B.O.S.S) wanted to "learn, build and sustain a resource for collective struggles". The London-based system is available to use or rent by community groups and others with the purpose of amplifying and connecting them.
One of five nominees for the annual art prize,, B.O.S.S has staged two installations as part of the pre-awards show which opened at Coventry's Herbert Gallery today.
The first is a reconfiguration of The Only Good System is a Sound System, an immersive environment combining film, light, a sound score and sculpture, exhibited at FACT for Liverpool Biennial (2021). Weaving together archival images, the installation reflects the ways in which marginalised groups have developed methods of coming together against a background of repression and discrimination in the UK. It positions sound culture as a source of collective strength and encounter, where kinship is found and reciprocated. B.O.S.S considers the speaker as a totem for creating a sacred space, where one can be moved, and experience collective pleasure and healing.
The second space makes the collective's working practices and artistic labour visible. It will be an evolving discursive/studio space to archive, document and connect with invisibilised communities in the local area, and amplify their collective voice. B.O.S.S will host a livestream radio broadcast in collaboration with community radio group Hillz FM, and hold a workshop to build the Baby B.O.S.S system in conjunction with local activist and community groups in Coventry.
The winner will be announced on 1 December 2021 at an award ceremony at Coventry Cathedral. The show continues until January 12.