The best new albums this week
The long players that will go on
Joy Orbison – still slipping vol. 1 (XL Recordings)
Slipping is a fitting word to consider in the context of Joy Orbison. As a noun or an adjective, it conjures up the image of someone evading a fixed position, whether intentional or not. There have been plenty of points from which the artist known as Peter O'Grady to his family (more on them later) could have plotted a steady, lucrative course through club music. From 'Hyph Myngo' he could have rolled out anthemic crossover dubstep for years, while the gnarly techno belters he shot out circa 'Sicko Cell' and 'Big Room Tech House DJ Tool – TIP!' would still be keeping him in sharp threads and big room tech house bookings to this day. Instead, he's done quite the opposite and displayed the erratic tendencies of a true music lover, prone to phases and flights of fancy that allow him to evolve as an artist.
There are two factors to how O'Grady has managed to pull this off and not derail his career. On one hand, the cache he instantly acquired on the release of 'Hyph Myngo' has never left him, and such adulation affords you a certain leeway with your audience to test their limits and expose them to new ideas. At the same time, O'Grady has more than lived up to said adulation by constantly excelling at the many directions he's explored in his creative progression. When he quietly looked towards dancehall as Sin Falta on Youth in 2018, he absolutely nailed it. On the release of the Slipping 12" on his own Hinge Finger he casually slid away from the dancefloor and created a new arena of expression for his wayward electronics.
still slipping vol. 1 of course calls back to that record and expands its unique universe into a mixtape format. "In my own head this is a soul record," says O'Grady, and there's definitely something in that. Much like 'Under' featuring Keyah Blu weighed in heavy on defining the new direction on Slipping, here some of the standout moments are heartstring tugging, vocal-led reflections. 'better' featuring Léa Sen is an achingly beautiful slice of house-powered pop cast in moody shades of blue, but even the MC-oriented likes of 'swag w kav' (w/ james massiah & bathe) lands in a pool of introspection.
The mixtape has matured as a format over time, now offering a distinct creative remit that swerves the lofty expectation of an album, and perhaps better suits the hyper-productivity of artists with ideas spilling out of them. Instead of having to stress over 10 perfect pieces that weave a narrative, the music can move freely from skit to beatdown to anthem and back again. Arguably it affords a more personal, honest insight, and O'Grady seems to have responded to this with the way he's woven his private life into the record. From his cousin Leighann owning the cover in Rosie Marks' striking photograph to the family voice notes that punctuate the tracks, notoriously interview-shy O'Grady has leapt past trite questions about his career and into a genuine level of intimacy, bringing the listener in close in what feels like an act of trust of vulnerability.
That move of course adds to the weight of the music these insights accompany. The relatively straight-up 808 thump of 'bernard?' feels like an exercise in pure studio enjoyment – the sound of an artist unwinding. 'froth sipping' comes on like a love letter to boogie written from a helplessly modern perspective. 'in drink' sports a micro-house fragility which looks inwards rather than projecting out. When the other artists come into the frame, whether it's Goya Gumbani or Tyson, they get folded into O'Grady's sweet but slightly sad sound world. This melancholic glue binds the mixtape together, and the end result winds up more cohesive than you might first expect. By the time 47 minutes is up, you might just feel like you know Joy Orbison a bit better than you did before.
OW
Susumu Yokota aka 246 – Classic & Unreleased Part 1 / Classic & Unreleased Part 2 (Cosmic Soup)
When Susumu Yokota passed away in 2015, there was a sense that no one had fully grasped the depth and breadth of his work. The Japanese producer left behind a staggering legacy which starts in earnest in the early 90s with classic albums such as Acid Mt Fuji, a string of releases as Ebi, the celebrated Prism alias, and so much more besides. From gossamer-light techno and illustrious electronica to more ambient, pastoral offerings as his career progressed, his touch was distinct and elegant, consistently bound to a natural beauty whatever the palette or energy of the music he was making.
There have been some welcome reissues of classic Yokota material in the years since his death – most notably the Sublime repress of Prism's Fallen Angel. Following choice releases from Doc Bozique and Oxidation, UK label Cosmic Soup have chosen to zero in on Yokota's 246 alias, which originally appeared across two singles on Sublime sublabel Reel Musiq in 1995. Some of these tracks were released on a CD compilation entitled Classic And Unreleased Works 1995 a few years back, but Cosmic Soup have doubled down with a two-part, four slab compilation featuring attentive remastering and the kind of vivid visual treatment from John Williams the music deserves.
Sonically, 246 represents some of the housiest material in Yokota's considerable catalogue. Tracks like 'Ambient Love' bounce and swing with infectious glee, sporting a mid 90s ruffness which spars cheekily with the charming repose of the synth lines. There's a chunky, 909 powered thump to the likes of 'Squeeze Up' which could sit comfortably alongside that DiY Sound System strain of free party house music, but Yokota's accomplished melodic sensibilities make each piece more than just a bumpy dancefloor cut. There's mystery folded into the moody pads, and a purposeful harmonic attitude which ensures even the smallest blip is tuned to groove in perfect unison.
It's worth mentioning the additional unreleased tracks especially dug out of the archives for this release. So often the rush for 'bonus material' winds up in ill-fitting or unfinished tracks that tarnish what was a classic selection, but in the case of this 246 retrospective, the likes of 'Untitled v3.04' and 'Vol 4 – 04' meld smoothly into the fabric of the project, to the point where it's surprising they were ever overlooked for release in the first place. The care and attention around the reissue is evident, and the tracks spring forth with the ebullient energy Yokota instilled so much of his work with. Here's hoping for just the right kind of crowd of happy souls in front of a warm soundsystem to share them with.
OW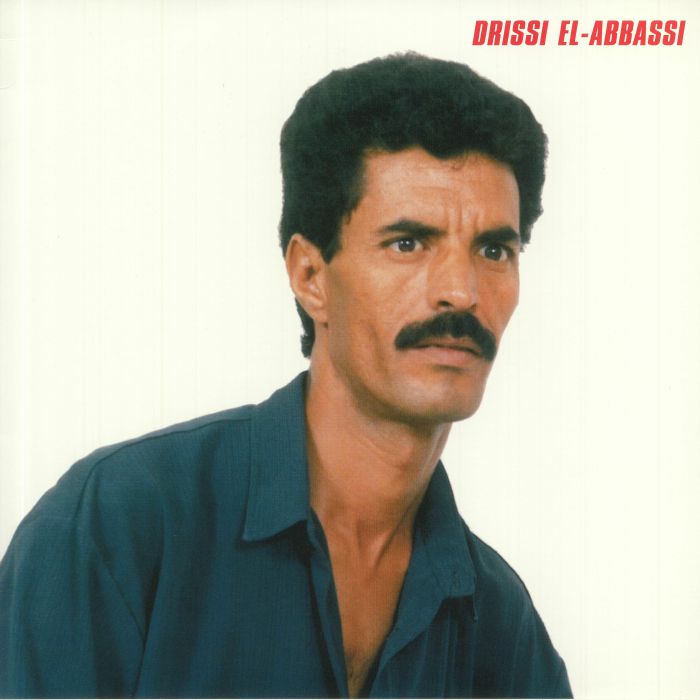 Drissi El Abbassi – Rai Sidi Bel Abbes (Nashazphone)
Breaking from the free-improv, drone and psych releases they're known for, Egyptian-Algerian label Nashazphone sets their sights on an oldie but goldie this week, dusting off some rarely-heard tracks by vocalist and producer Cheb Mohamed Drissi, aka. Drissi El Abbassi.
To use a hackneyed phrase, Drissi's work is ridiculously ahead of its time. Despite his innovations – which we'll explain in a second – his work exists in relative obscurity, with only three of his 10+ cassettes listed on Discogs at the time of writing. All were released in the late '80s and early '90s, but in the liner notes for this LP, Drissi asks us to cast our minds to an even earlier time: mid-70s Oran, where romantic trumpet-laden cover versions ruled the musical roost, and weddings were a core motivator for original music-making.
At the age of 17, when Drissi met his bandleader and mentor Ahmed Zergui at a wedding, Algerian Rai music was in full swing. Popular since the '20s, this politically-charged, elegiac folk style was fused with psych rock and wah. A small crew of musicians, led by Zergui, soon found themselves lending an experimental edge to the sound. Zergui suggested Drissi take up singing, which led to a slew of releases in the years that followed; by the time Zergui died in 1983, Drissi had achieved notoriety.
As Drissi says himself, "Rai was progressing fast" throughout the '80s", incorporating Roland synths and drum machines, which in turn created a new wave of 'hard' Rai. With the 8 songs on 'Rai Sidi Bel Abbes' covering a decade's worth of his music, every track here is a lament, both for the familial and romantic losses lending to traditional Rai, and for the lost futures snatched away by technology.
Leafing through the hue of tape noise, our choice cuts include 'Trig maaskar' – whose vocals lilt across a pedallo-twang backing and a proto-dubstep 140bpm beat – and 'Jat jat', with quavering vocals, surf guitar and quarter-tone harmonies. 'Manetzouedj manebni dar' is the balearic DJ's choice, containing no end of twinkles to comfort our mournful listen. Meanwhile, there are more esoteric freakouts, like 'Dijbek Iiyam' and 'Zedti laadab aliya', sure to satiate even the saltiest of psych stans.
JIJ
Tangents – Timeslips & Chimeras (Temporary Residence Ltd.)
Tangents do through justice to the term 'alt-improv'. While the term might sound meaningless, it makes a lot more sense when used to describe this Aussie band's restless music. If we had to describe it, they span something between folktronica, tribal dub, and what their label Temporary Residence Ltd. calls "superjazz" – but let's stop pining after genres, shall we?
Timeslips & Chimeras' follows their mini-album album from 2020, 'Timeslips', and adds an elusive second part, 'Chimeras' to the the same project. Like juggle-reading a pair of books and constantly switching between them, both albums were made at the same time, with 'Timeslips' self-reportedly leaning towards "literal takes on studio-improvised material" that were true to the moment of recording, and 'Chimeras' showing off the band's post-prod chops.
Even though 'Timeslips' debuted last year, we're still blown away by the chiming rapture of the its lead track 'Exaptation', which instantly puts Evan Dorrian's cyborg drumming on full display, and causes us to marvel at Adrian Lim-Klumpes' mallet clangs and scrapes, which sound like pangs of emotion strengthened by fantasy sorcery. A few piano-jazz bits follow, leading into 'Survival', which opens up great, subdued gorges of brass and guitar. The dualistic 'nearby' and 'far-away' sound design on this track crafts a peculiar scene: like a distant festival is taking place in a canyon, while we look on from above through a curtain of hanging, enchanted beads.
'Chimeras' completes this cliffhanger. Enter 'Lilliputian', which ties a sense of endless possibility to its low end, with rapidfire drumming wafting through great gusts of wind and void-wide chords. 'Ossicles' is the broken beat-smith's choice, while 'Timeslip' switches from ambience to drum-centric. Both contain skittery percussion, knowingly 'live' and digitally effected in equal measure. 'Chimera' feels like the album's true conclusion, with its ride cymbals shimmering in the stereo plane, while chasmic strings and piano seem to emote for all eternity.
JIJ
Ben Bondy – Glans Intercum (West Mineral Ltd.)
'Glans Intercum' is the sixth album from Brooklynite and fungal obsessive Ben Bondy, debuting for Huerco S.' West Mineral Limited. Bondy's brand of oxygenated, ambient club music has landed him a spot in a close-knit community of international artists – the likes of Pontiac Streator, Anno, Pipipi, Experiences Ltd. and XPQ? – drawing inspiration from illbient, dancehall, trap, dub, juke, and all other manner of oddities.
The humour value of the name 'Glans Intercum' is somewhat offset by this album's earnest outlook. It has the kind of raptourous ambience and shifting beat deconstructions we've come to expect from such artists, but this being Ben Bondy – not a wannabe – he's able to do it with an extra fungal flair, giving such 'serious' genres a slightly wibbly-wobblier bent. 
Though not the opener, we must call immediate attention to the third track 'Spangled', which we boldly argue that you listen to first. If one listens closely to the quavering monologue spread across the whole track, the vocalist – Bondy's friend Stella – is talking about the experience of being on a hospital drip, post car crash. Bondy's production across the album is characterised by a sense of stasis – like being suspended mid-air and out of body – which only makes this track scarier. Rather than anxiety over the thought of barely surviving a car accident, it lends a sense of floaty indifference to the ordeal.
Otherwise, 'Glans Intercum' is multivarious and strangely put together, like Bondy is an interdimensional traveler drawing on several realms at once, be they chaotic or calm. Opener 'Rest' is an incredible trip through cinematic, misty horror-space, while 'Drip On Nape' grips to unreally clean and formless IDM, like antiseptic slime. The ill-dub bit 'Ven' and the Stella follow-up '2404' both contrast madly with the penultimate 'Skizz', whose generative percussion and FX sound like a dalek brain, writhing about and making crucial quantum decisions from within its chamber.
Closer 'Glans Intercum' rests on a completely unexpected dimension – it sounds like Bondy is distilling the energy from magical wind chimes into effervescent vials. And if you're a fan of bitcrushers, this album is for you, because Ben lays it on thick.
JIJ
Various Artists – Radiant (Concentric)
Concentric was founded by Luca Calo and Simone Merli last year as a multi-disciplinary label project prizing artistic merit and high-grade product over ceaseless churn. That feels like a valid attitude to take at a time when excessive vinyl production is squeezing pressing plants to dubious ends (landfill reissues, take a bow), but of course the music needs to stand up to the claim. The previous two releases featured artists like Pole, Vladislav Delay, Terre Thaemlitz and Kareem Lotfy, and now a third edition invites another seven inquisitive auteurs to impart their unique sound language upon us.
Max Loderbauer's patient modulations provide a warm welcome into the folds of the record, while William Selman veers between seasick synth swells and a loose, hand-wrought patter of drums. By and large, the mood is ambient and soothing until we arrive at The Waves' 'Hold On'. Maayan Nidam's lo-fi synth pop project, featuring her own vocals and a crooked drum machine mantra, is a bolt from the blue – a twitchy reverie with post-punk hooks which still somehow upholds the dream-like atmosphere of the compilation. It's an unexpected diversion, but it helps sharpen the impact of the other protracted, exquisitely sculpted pieces remarkably well.
OW
Luke Sanger – Languid Gongue (Balmat)
Depending on where you stumble across his work, Luke Sanger might represent quite different kinds of electronic music. Under guises like Luke's Anger and Duke Slammer he's operated in the UK techno underground, presenting a rough n' ready strain of party 'tronics you might as likely hear at a Norfolk free party circa the mid 00s as in the enclave of a dirty inner city basement. In recent years he's been rounding out his own name with a series of inspired ambient and experimental releases – check the excellent concept tying together limited 2019 cassette release Onyx Pyramid for starters. Now, he's inaugurating Balmat, a new label co-steered by noted electronic music authority Philip Sherburne, with an album that breaks new ground for an artist still finding fresh inspiration many years into his game.
Languid Gongue concerns itself with microtonal composition, but compared to some work within that field, the non-chromatic effect feels subtler on this record. On the gorgeous 'Efflorescence' the off-key melodies sounds more like charming tape warp a la Boards of Canada or The Cyclist rather than outright re-tuned scales. The album deals primarily in delicate, globular synth compositions with pin-prick glitches and pattering percussion, moving in its own internal logic system which sounds like it might well be modular in nature. It also sounds remarkably free and expressive, with plenty of unsequenced flurries of playing to match the cyclical phrases and figures. With its patient sound field and soft attack, it feels cosy and intimate, tickling with its idiosyncracies without ever trying to force its oddities down your throat.
OW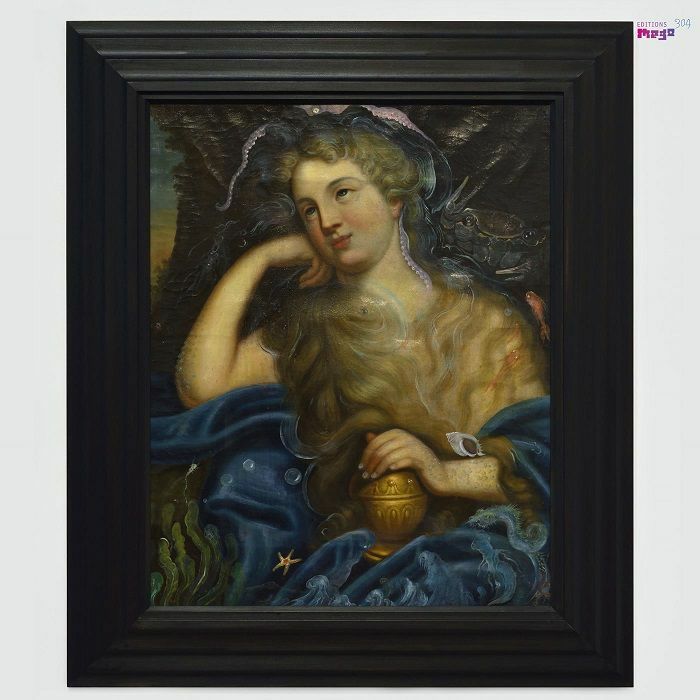 The Transcendence Orchestra – All Skies Have Sounded (Editions Mego)
The latest record from Anthony Child and Dan Bean's spiritually charged ambient project lands with an air of solemnity. It's three weeks since Editions Mego boss and all round experimental music champion Peter Rehberg passed away unexpectedly, leaving behind an indelible legacy on the fringes of contemporary electronics. All the official albums from The Transcendence Orchestra have been released on Mego, with this third one clearly already in the manufacturing and distribution cycle before the news broke. Given the volume of output Rehberg oversaw, there's more than likely other releases on Mego set to materialise too, but there's a sombre, funereal quality to parts of All Skies Have Sounded which feels like a strangely appropriate send-off.
The Transcendence Orchestra is explicitly preoccupied with mysticism – on stage Child and Bean engage in pointed acts that sit somewhere between theatrical pomp and personal ritualism. Cloaks, burning sage and a stern demeanour are part of the act, and also an inherent extension of the music. Child predominantly has his laser-focus on errant synths such as the Lyra 8, while Bean works with guitar-generated tones, and between them they conjure up a drone at turns cosmic and utterly earthly. Clearly, they're on an inspired run as the project continues to yield new material from live performances and studio sessions, and the mood shifts from release to release. Last year's excellent Feeling The Spirit was a more melodious, open-sounding record speckled with acute guitar twang and soaring harmonics that at times touched on shoegaze, but there's a notable shift on All Skies… towards atonal dissonance and a prevailing unease.
Even as a track like 'Only Out Perfect' reaches through colder passages into a more emotionally stirring finale, it's still a heavy-hearted crescendo lashed with the post rock malaise you might expect of Godspeed You! Black Emperor. The desolate twang opening 'Marker Against Mountain' could pass for Labradford, Stars Of The Lid or a similar downer-oriented outfit. What's different with The Transcendence Orchestra is the soup of synthesis fed into the mix, which swells into the foreground on the creeping, ominous 'Weather Series'. It's not all one-dimensional darkness though – 'Going Upstairs (Imagine It Orange)' taps into the wyrd folk-meets-shruti box hum which has livened up past Transcendence recordings, and 'Satsuma Felt Slow' has a pervading warmth in its more restrained, nuanced arrangement. For a strictly ambient record, the success on All Skies Have Sounded is that it never sticks doggedly to one mode. Both celebratory and forlorn, densely noisy and spaciously subdued, kinetic and static, it's a fitting abstract of the multifarious Editions Mego attitude at a time when the label's vast, extended family are in mourning.
OW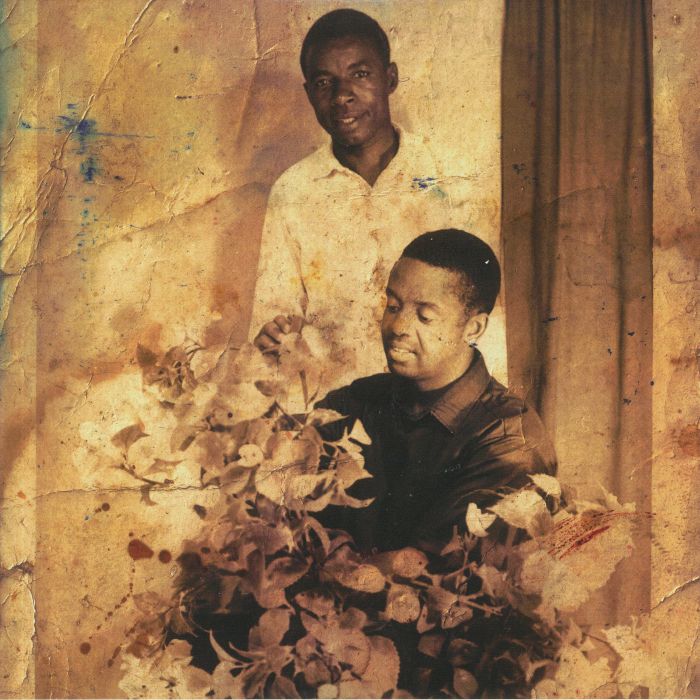 Kiko Kids Jazz – Tanganyika Na Uhuru (Mississippi)
Formed in the mid-1950s, Kiko Kids Jazz created a stunningly unique sound amidst an explosion of Tanzanian guitar bands in the years leading up to the country's independence. Defined by Salim Zahoro's warm voice and the heavy tremolo of his electric mandolin, Kiko Kids Jazz incorporated their love of early acoustic Cuban Son, rhythms from their home town of Tabora, the exciting and competitive scene of acoustic/electric dance bands in Dar Es Salaam and Nairobi, the poetic strains of Taarab and Arabic music, and the tranquility of Tanzania.
Their first release is made up of all their tracks from the 1960s. With similarities to the Nigerian 'high life' music scene, with the influence of jazz, upbeat melodies and melodic tunes sung in their native language, which is prominent throughout the record. With a combination of instruments at their disposal, it's easy to hear the use of traditional drums that can be heard in back supporting the vocals, as well as a mixture with modern instruments such as the guitar, and theremin-like notes. It's no wonder they're now being given the spotlight once again to shine a light on Tanzania's growing music scene within the West. An all round beautiful record.
AY
Brian Jackson / Ali Shaheed Muhammad / Adrian Younge – Jazz Is Dead 8 (Jazz Is Dead)
Most of us have heard Brian Jackson's music even though his name has somehow been obscured by the big shadow cast by his musical partner, the late Gil Scott-Heron. The Jazz is Dead series of recordings is neither trying to bury or resurrect the genre. It largely exists on the periphery where "jazz" is either a prefix or suffix. The project, launched by musician-producers Adrian Younge and Ali Shaheed Muhammad in 2020, is prolific and elastic in its choice of artists and styles. Younge and Muhammad's connections to jazz are purely inspirational. Muhammad's renowned hip hop group, A Tribe Called Quest, was known to sample from jazz. Younge holds a law degree, has composed extensively for film, and recorded with hip hop royalty such as Kendrick Lamar, Common, Wu-Tang Clan, and Jay-Z. He is active in creating and promoting multi-media art aimed at combating systemic racism. Brian Jackson is the eighth release in the Jazz is Dead series, and Jackson's first leader date in two decades.
Starting off as light ambient sounding, it becomes clear to hear sounds of varying brass instruments among tinkling piano keys which are backed up by rhythmic drum beats. Each track brings a new dimension of listening to every song. Perfect for a lazy Sunday afternoon listen.
AY
This week's reviewers: Oli Warwick, Jude Iago James, Ava Yusuf.