The best new albums this week
Top tips from our squad of reviewers
ALBUM OF THE WEEK
Moritz Von Oswald Trio – Dissent Chapter 1-10 (BMG)
For a project which has repeatedly shifted line-ups over the past 10 years, there's a comforting consistency to the sound of the Mortiz von Oswald Trio. Perhaps that's not such a revelation when achievements as iconic as Basic Channel and Rhythm & Sound provide a backdrop to Oswald's contemporary work, but the dub techno pioneer tends to invite artists with equally strong musical personalities into his shape-shifting collaborative venture. On the Trio's early albums and live shows he was joined by Sasu Ripatti (aka Vladislav Delay and Luomo) and Max Loderbauer (a true staple of Berlin's arty techno scene). For the Trio's last pronounced outing, 2015's Sounding Lines, Ripatti had departed to be replaced by none other than Afrobeat architect Tony Allen.
Dub is still at the heart of the process for Oswald, or so it seems anyway. As with Basic Channel, Maurizio et al, it's not an exercise in aping traditional Jamaican dub, but rather a reverential exploration of the possibilities King Tubby, Lee 'Scratch' Perry and the rest opened up when they turned the studio into an instrument. And so, the distinctive players that join Oswald on his studio and stage adventures get fed into the soup of the mixing desk, filtered through his particular instinct for meditative, minimalist approaches. Ultimately, the Trio flows from project to project without upsetting expectations.
That shouldn't be taken as an invalidation of the other players, though – both Ripatti and Allen had pronounced styles of percussion on their respective records. Now, six years have passed and the Trio remoulds itself into the formation of Oswald, Laurel Halo and Heinrich Köbberling for a new album, Dissent. Köbberling has an accomplished career as a German jazz drummer, while Halo continues to soar as a multi-faceted artist capable of dazzling dancefloors as much as sculpting soundtracks. Halo in particular has a force of personality which can range from pop-tinged songwriting to bold, avant-garde composition. As the pages of Dissent start turning from the epilogue through the early 'Chapters', it's also clear she's got the patience to work in unison as part of an improvisatory whole. During 'Chapter 3' you can certainly detect melodic voices which sport her style of charming distortion, but it's much more gently folded into the broader work than might be the case on her own releases.
The process has a big part to play here. The Trio recorded jams during the winter of 2020, and it's hard not to imagine that especially bleak period informing the smoky, soft-lit tone of the record. The album as we now hear it was moulded from these sessions, and therein lies the filter which makes this Oswald's project first and foremost. His unwavering conviction in the power of reduction and patience abides, and Dissent comes to life slowly and carefully. But come to life it surely does, as occasional cloud bursts of derailed drum fills or expressive noise fountains punctuate the undulating murmur of the collective sound.
When the shuffle of a house beat heralds the opening of 'Chapter 5', it comes as an outright shock, but soon enough the sprightly drum machine hats are entangled with Köbberling's feathered percussion. Not even the steady pulse of the kick and some nimble, jazzy piano flex (presumably from Halo) can shake off the dreamy gauze Oswald drapes over his work. Still, the album brims with vitality, retaining a sense of mystery and intrigue as it veers from dense percussive thrum to wide-open Fourth World mantra on 'Chapter 7' and lounges in jazzy repose on 'Chapter 8'. The closing run of 'Chapters' threatens to shake off the shroud entirely, as Halo's cracked keys spiral upwards and Köbberling's drums double down on intricacy and impact. The music sounds wholly free, each track self-contained and able to re-direct at will.
The latter stages of Dissent are amongst the most vibrant passages credited to the Moritz Von Oswald Trio to date, with the 'Epilogue' underlining the fact in a short flurry of technoid jazz celebration crying out for a club-ready extended mix. Yet still, that ghostly demeanour lurks around the edges, detectable in a soft layer of static noise or spelt out in the reverb decays. The project has evolved in a beautiful way, but it's still pivoting from an integral centre – a centre that happens to be one of the totems of modern electronic music.
OW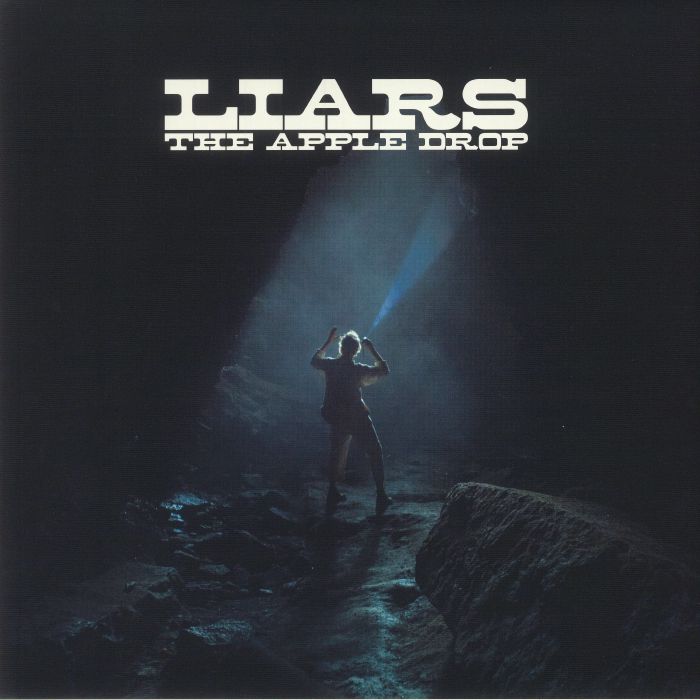 We can't remember the last time Liars didn't blow us away. Each record feels like stepping into a dark unknown that defines their live shows — heavy, throbbing, pulsating and visceral experiences which stay with you for life. Angus Andrew seemingly invokes deranged spirits as he walks out on stage, only to exorcise those demons during the course of each performance.

This doesn't fully translate to the home listening experience, of course. Nevertheless, there's something resolutely otherworldly about everything you hear after hitting play. Ideas for days, and days, recent additions to the oeuvre have been distinctly autonomous, but to follow on from 2017's TCFC and 2018's Titles With the Word Fountain, The Apple Drop opens the books up on a much more collaborative production process, albeit you could be forgiven for missing this aspect. The contents, after all, sound very much like part of the Liars sonic tapestry. Nevertheless, sharp ears will be able to pick out the influence of avant-garde jazz drummer Laurence Pike, multi-instrumentalist Cameron Deyell, and lyricist Mary Pearson Andrew, all of who appear in the credits here.
Kicking off with 'The Start', a track as staccato as it is floating and cascading into endless depths, in many ways this is among the least ferocious Liars albums to date, focusing more on immersive moods than biting aggression. But this isn't to say it's not a powerhouse release. From 'Sekwar''s strange, surrealist journeyman feel, to the oddball electronics of 'Leisure War', and the epic, set closer-worthy operatics of 'Star Search', despite being perhaps more introverted the impact is just as monumental. Not something you're likely to absorb passively, these are bold sounds for a brave new world, and a genuinely rewarding journey through often uncharted territories. Just remember the trail of breadcrumbs.
MH
The Legendary Pink Dots – Island Of Jewels (Metropolis)
Originally released in 1986 via Play It Again Sam, 'Island Of Jewels' is the second of two albums to be remastered by the Legendary Pink Dots (hereafter TLPD), and is considered by some to be the band's early-days magnum opus. Referred to as "medieval industrial music", it fits snugly into the twinned cavernous niches that are post-punk and synthpop, but does so within a further little sepulchral nook of its own – straddling both. Also, the band clearly think fondly of the album: it's not the first time they've remastered it.
In the lore of TLPD, 'Island Of Jewels' canonically follows their album 'The Tower' released two years prior, but it chronologically (and counter-intuitively) follows the subsequent albums 'Asylum' and 'Prayer for Aradia', both of which had a darker sound. The much less acclaimed 'Tower' album contained several 'tower' songs, 1 through 5, each of which were characterised by strange reverso-psychedelic effects, drum-machinic experiments and and frank lyrics.
But on 'Island Of Jewels', the long-lost sixth track in the series, 'Tower 6', opens the album. More grandiose than the former Tower tunes, it screams: "this is the music you've been waiting for!" and it's a fitting opener for the cacophony that follows. On this album, vast layers and textures are sandwiched between great smooshes of remastery squash, the sheer extent of which is as much evident from the future-accordion freakout that is 'The Dairy' to the psychopathic string boogaloo 'Emblem Parade' (true say, the latter track sounds like an early horrorcore instrumental). It's all overarched by Edward Ka-Spel's overtly political lyrics, which contradict themselves more than a superposed qubit: somehow, he manages to reconcile barbarity and anarchy ("descend! descend!") with hope and excitement ("we'll make the world our garden… we'll count to nine whenever we are angry").
But it's the band's versatility that truly nails their status as cult legends. You've got everything from industrial horror disco ('Curious Guy') to loomingly filmic piano ballads ('Our Lady In Chambers') to space-age poltical skits ('Premonition 12'), and even a bit of proto-techno to satisfy your inner eccentric DJ ('Rattlesnake Arena').
JIJ
George Harrison – All Things Must Pass (super deluxe edition) (Apple)
1970 brought us five solo albums by ex-Beatles; a brace of likeable, though unspectacular records from Ringo, the extraordinary John Lennon / Plastic Ono Band, McCartney's solid, self-titled debut and, arguably the best, George Harrison's remarkable triple-album, All Things Must Pass. This super-deluxe, 50th Anniversary edition offers no less than 5 CDs plus one audio Blu-Ray disc.
What we have hear is the original, 23-track album, plus 47 tracks of demos, session out-takes and studio jams, no less than 42 of which are previously unreleased. Engineer Paul Hicks (who also worked on the Lennon re-issues) created new stereo mixes, overseen by Harrison's son, Dhani, who serves as executives producer. Alongside the audio, we get a 56-page scrapbook, curated by Olivia Harrison, featuring memorabilia, handwritten lyrics, diary entries and studio notes.
For those who aren't familiar with the album, All Things Must Pass marks a high-point in the guitarist's career. Full of wonder, adventure and polish, this record is the sound of Harrison's song-writing flair finally given free-reign. Expect sweet melodies, all-out shambling rockers and country-blues love-letters. "Wah-wah" kicks like a good-natured mule, a cerebral and incendiary work-out. "Let It Down" flows past like a cool river. "Beware Of Darkness" opens up acres of dramatic sonic space. The mantra-like, psychedelic-edged "My Sweet Lord," remains a meditative, sing-a-long delight, but there's much more to explore here. All Thing Must Pass never feels like it overstays its welcome. Harrison clearly had much to say and an understandable need to pour everything out.
Of the extra tracks, several are extraordinary, some are fun curious, and all of them interesting. The package, overall, provides the definitive insight into Harrison's creative process. A fitting tribute, and a must for collectors.
CW
Bass Clef – Magnetic Chapters (Wrong Speed)
Ralph Cumbers has turned down many different avenues of exploration since first gracing the nascent dubstep scene with a distinctive trombone-fuelled live show as Bass Clef in the mid 00s. His music was never beholden to dubstep in the first place, but found a footing there before the genre got shoe-horned into a specific sound. Cumbers has continued on his own trajectory since that point, crafting rave love letters and acid house appendices, luminescent synth abstractions and mutant club curveballs with a single-minded charm that hangs together remarkably naturally for such a mixed bag.
One of the defining aspects of Bass Clef is his embrace of bright, upper register sonics. When so many producers shy away from the open-hearted tonality of high frequency synths, Cumbers charges forth with playful lead lines and errant analogue wobbles that gleam and beam out of the mix. That was particularly true on 2019's 111 Angelic MIDI Cascade, and it's true once again on Magnetic Chapters. As ever, it's a record on which Cumbers sounds free, guiding his curiosity on a whim and sporting an assured musicality which ensures the experiment always lands.
Slip is a more sonically balanced record than 111 Angelic MIDI Cascade, though. There are pronounced rhythmic ingredients in the mix here, albeit without being to beholden to any kind of dance music structure. Each track plots a fairly unpredictable path – the lopsided island boogie fantasy of opening track 'glidethrough' is as linear as it gets. 'glacier beams' pings from sharply rendered ambient to flute-embellished half-time bruiser and off again into the ether, all within three minutes. What's different about the Bass Clef version of a bruiser is that it isn't relying on chest-puffing, maximal studio trickery to pack a punch. Everything has a stark simplicity and subtle strangeness, which wouldn't work if the intention and invention behind the composition wasn't on point. Fortunately, it absolutely is.
OW
K.D.A.P. – Influences (Arts & Crafts Productions)
Let's face it, if the pandemic is going to give us anything positive its music — whether reflecting on the collective trauma of death counts and lockdowns, or looking to facilitate mental escape from the ongoing nightmare, we're only just starting to see the real creative produce from that great pause. A time when people finally got a chance to explore those plans they'd had for years, embrace fresh ideas, and rethink their view of the world. Few releases are more indicative of this than Influences.
If K.D.A.P. isn't a familiar name don't worry — we weren't aware of the moniker either, although it's unlikely anyone will forget it in a hurry after this mesmerising effort. Introducing the latest project from Kevin Drew, and a departure from his work as leader of cult Toronto indie lot Broken Social Scene. Clearly looking to do anything but what has come before, this is a beautifully realised collection of electronic instrumentals that nod to some of the great synth composers of the 20th Century. Resplendent with elements of ambient, movie score, downtempo, playful lo-fi, math and post rock, it's an impeccable example of an artist fully embracing previously undisclosed sonic desires.
MH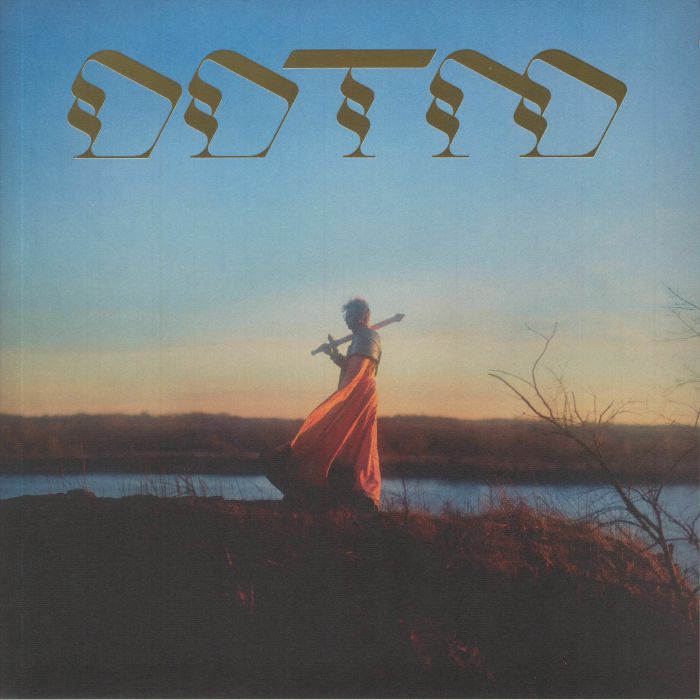 Foxing – Drop Down The Moon (Hopeless)
Since initially throttling the emo-revival scene with 2013's immense debut effort, 'The Albatross', St Louis's Foxing have constantly managed to stay ahead of the curve with regards to genre and fan expectation. From early explorations into post-rock, ambient R&B, and ethereal, math-inflected indie, their trajectory as well as utter disregard for labels, has often led the group to being considered emo's answer to Radiohead.

Well, if the expansive, 'Nearer My God', was their 'Kid A', then 'Draw Down The Moon' operates in the same vain as 'Amnesiac'; taking ideas, patterns and possibilities from their previous work, and allowing them to bloom exponentially.

'737' begins as a sweet acoustic ditty examining the weight of love, before exploding into an amalgam of distorted guitars, synths, loops and hollers, that perfectly encapsulate the sonically uncertain bedlam that proceeds. Where singles such as 'Go Down Together', and the anthemic title-track, see the band envisioning themselves as festival headliners, complete with stomping choruses and electro-pop grooves, what's most intriguing is the fantastical nature with which lyrics and composition are approached.

Frontman Connor Murphy's proud adoration for Dungeons & Dragons is seamlessly weaved into every crevice, taking meditations on relationships, bad luck and emotional desensitization, to places of theatrical, grandiose whimsy. A promotional online RPG even served as a guide to help fans explore these themes in detail, before being bolstered by overwhelming layers of electronics, stadium ready guitar balladry, and a total lack of concern for playing it safe.

Imbued with newfound positivity, additional production and collaborations from WHY? and Andy Hull of Manchester Orchestra, but mostly a desire to traverse beyond the gloomy cloud of their earlier material, this latest project showcases Foxing at their most dynamic, uplifting, experimental yet succinct.
ZB
The Awakening – Mirage (Real Gone Music)
Another welcome addition to Real Gone Music's series of re-issues from the classic Black Jazz Records label which ran in the 70s. The Awakening were the only 'group' on the roster. Mirage is the band's second and last album. From the evidence here, that's a crying shame. This is a tight, funky and adventurous outfit playing spiritual soul jazz with plenty of bite. Opener "Mode for D.D." rolls out on shifting drums, hand-percussion, melodic double-bass, shining brass and a layer of keys. "The Ultimate Frontier" rises from a bed of chimes, bowed bass and echoing vocals. "Slinky" has more of a muscular, funky feel, with some lovely vintage brass. "Glory To The Sun" shifts from gentle experimentation to meditative soundscape. Closer, "March On" is a particular highlight, a protean jazz-funk workout featuring some inspired playing. This type of jazz wouldn't have been possible before the advent of Ornette Coleman and late-period John Coltrane. There's a wonderful freeness on display here. Paradoxically, the band sound as tight as you could ask for. If you enjoy the avant garde side of music, with an earthy, exploratory feel, you can't go far wrong with this set.
CW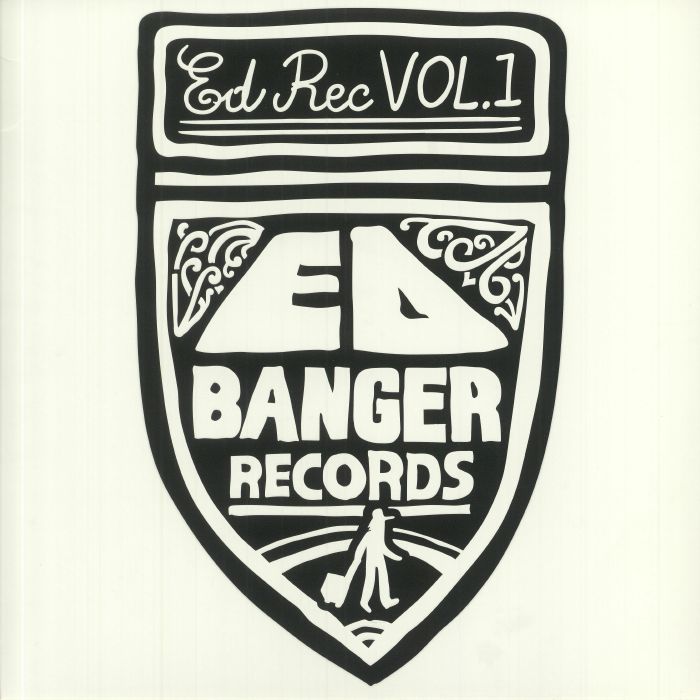 Various – Ed Rec Vol 1 (Record Store Day RSD 2021) (Because Music)
In America, you have DFA. In Europe (France in this case), you have the Ed Banger Crew. just like the punk movement in the 70's, just not about angst or self-reflection, it's about having fun and dancing and looking absolutely fabulous. Ed Rec is a record company that makes people dance and is all about having a fun time…and doing what they love to do.
The label had a hell of a 2006, as this compilation will attest to. Featuring big names such as Mr. Flash, Justice, and Uffie collaborating alongside Sebastian and Busy P, highlights include Uffie's icy, vocoder-smart "Pop the Glock" and Justice's crunchy classic "Waters of Nazareth". For a bit more electro-infused fun, try the DJ Mehdi-Chromeo collabo "I Am Somebody" or Krazy Baldhead's chopped and screwed grime take "Crazy Mothafuckers", to get in the mood.
Limited to one per customer, this is a hot pick up for this week. Presented as a double vinyl LP, this first vinyl press comes in an embossed sleeve. Definitely a level up from download only.
AY
Sylvia Striplin – Give Me Your Love (reiussue) (P-Vine)
Bronx-born Sylvia Striplin only issued one solo album, although she worked extensively as a backing singer and band-member throughout the 70s, including a stint in the group Eight Ladies with vibraphonist Roy Ayers (in fact Give Me Your Love was released on Uno Melodic, Ayer's own record label). Interestingly, "You Can't Turn Me Away," which features here, was later to provide the basis for a track by none other than Notorious B.I.G. Striplin's original is a smooth slice of light 70s R&B with shimmering disco overtones and jangling synth. Her voice is first-class, swooping and diving effortlessly, shining through a cloud of hazy guitars and tinkling keys. Production throughout this album is open and airy, with plenty of bottom end. Both the arrangements and the songs themselves are very likeable. "Look Towards The Sky" flutters with wah-wah guitar, and gentle keyboard washes. "Searching" ups the tempo, a gliding disco-soul number. On this evidence, it's a wonder Striplin didn't get the chance to record more albums. There's nothing challenging here, surely, but that's not the point. This is top-tier soul-pop by a singer of notable talent. Aficionados will want to add this to their collection.
CW
Dereck Higgins – Future Still (FPE)
It's a rare thing to witness a prog head become a house producer. But that doesn't mean it can't be pulled off well: Dereck Higgins, one such example, has been active in the US' Midwestern music scene since the '70s, known for his bass skills and part in the bands Son Ambulance, RAF, and Digital Sex.
'Future Still', while not his first foray into electronic music, is Higgins' first step into the dance. It aims for a sonic description of "a future imagined by computer sounds of old", and the result is fittingly crude- but it is also floor ready, proggy, and a charming piece of work. It thinks of itself as plugged into cyberspace, but we do hear reality in this album. Knowingly, tracks like 'Okay' and 'Aperture' are influenced by Prince and Kraftwerk, but we can perhaps hear unconscious references to the snow-tipped downtempo beats of Larry Heard – this sounds a lot like 'Sceneries Not Songs' – as well as Maurice Fulton's brand of tricky, infinite-variety disco.
It's a stylistically motley and frenetic project, as is the norm with psych musicians and their unquiet minds. The aquarobotic sounds on 'Strength' recall clashing moods of prog jazz and acid bangers, connoting Allan Holdsworth and KiNK in equal measure. 'CV' is our favourite: a minimal, powerful, horizon-squinting slow jam, perfectly suited as vaporwave reboot music, or an '80s feel-good film ballad – playable only while the credits roll. This is low-stress, melodic dance music that recalls the mood of traipsing across digital biomes found in games like Minecraft or Dream Emulator, without a care in the world.
JIJ
This week's reviewers: Zach Buggy, Chris Wheatley, Ava Yusuf,