MatrixBrute Noir features a stylish black paint job.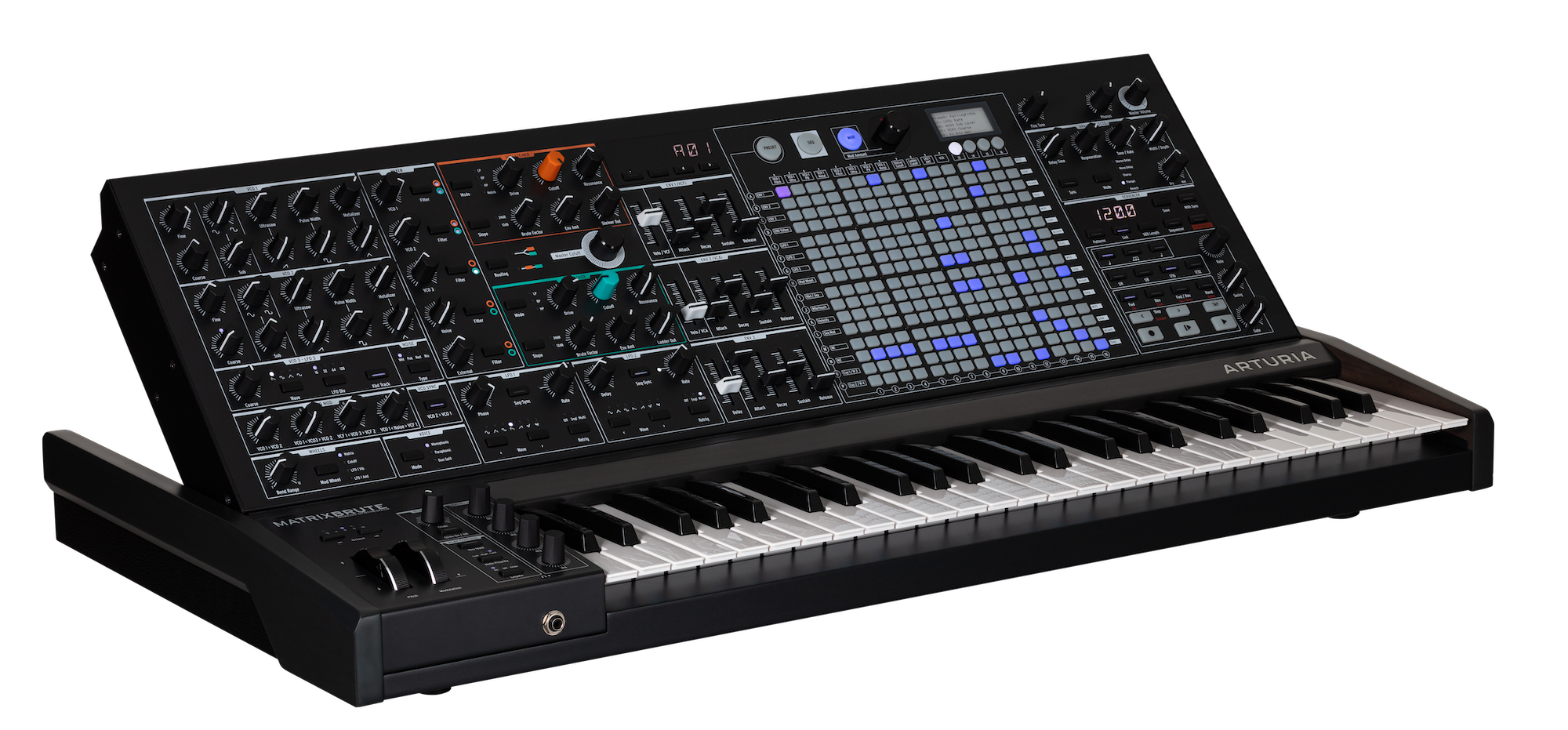 Arturia have announced a new limited edition version of the mighty MatrixBrute analogue synth. The MatrixBrute Noir features a stylish new black paint job, but is otherwise identical to the standard model.
The MatrixBrute is a versatile monophonic synth with three oscillators, dual filters and a hugely powerful modulation matrix. It's a serious pro model, with high-end build quality, built-in sequencer and full preset storage.
The Arturia MatrixBrute Noir is expected to arrive soon, priced at £1,899. Scroll down to see the standard model in action.