Greentea Peng enlists Mala and Swindle on debut album Man Made
Watch the London roots phenomenon's 'Free My People' promo here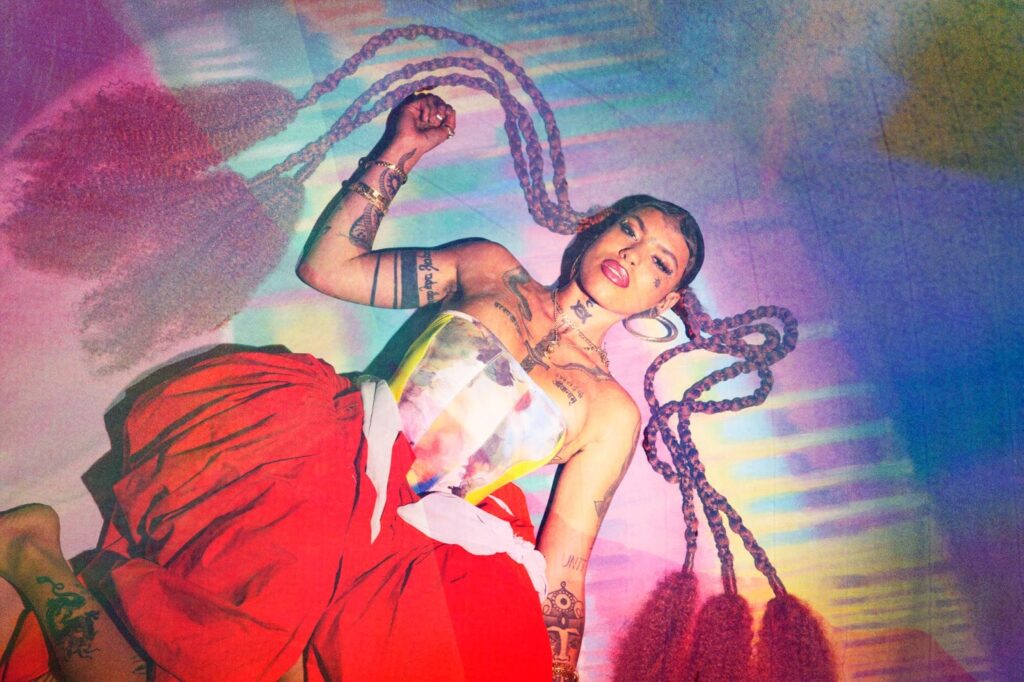 Following a recent slew of singles including 'Dingaling', 'Kali V2' and 'Nah It Ain't The Same' – and a music music video for the lead single 'Free My People' – London singer-songwriter Greentea Peng has shared her debut album, Man Made. 
Executively produced by Earbuds, Greentea worked with a roll-call of producers across 18 tracks, including Swindle, long-standing collaborators SAMO & KIKO, and Deep Medi boss Mala. It was then mixed by the multi-award winning Commissioner Gordon, who also mixed the seminal The Miseducation of Lauryn Hill. 
The album blends a mixture of experimental jazz, neo-soul, hip-hop and ragga, as well as rock, dub and drum and bass. 
Greentea chose to record the album in tune with the 432 Hz frequency, a pitch that falls one semitone below the music industry standard, and which is popularly thought to have healing properties.
She freestyled many of the songs, including 'This Sound', 'Mataji Skit' and 'Meditation', resulting in what was intended to be a looser and more free-improvisatory sound.
The singer has also announced a 2021 tour, which is now sold out, and will see her perform across the UK in venues in Manchester, Sheffield, Bristol and London, alongside her band, The Seng Seng Family.
Man Made is out now. Listen to and buy the LP here