Music tech all-rounders IK serve up a more advanced analogue synth. Greg Scarth finds out if it can hang with the established big boys of the synth world.
Founded in 1996 in Modena, Italy, IK Multimedia can be a difficult brand to pin down. Here's a company which is just as comfortable making microphones as sample packs, offering everything from studio monitors to guitar amps. You get the impression that IK are confident making just about anything, so it came as little surprise in 2018 when they joined the ranks of analogue synth producers with the release of the Uno Synth, a compact and affordable monophonic desktop module.
The new Uno Synth Pro is a slightly more fancy duophonic follow-up to the original monophonic model, available in two options: the Desktop module shown here, with a basic capacitive keyboard, or a standard model with a three-octave keyboard. Keyboard specs aside, the two models are essentially the same, with a three-oscillator analogue synth architecture featuring two separate filters. For such a compact synth, there are a hell of a lot of features packed in here, including preset storage, an arpeggiator and powerful sequencer, plus a simple effects section (analogue overdrive, plus digital modulation, delay and reverb).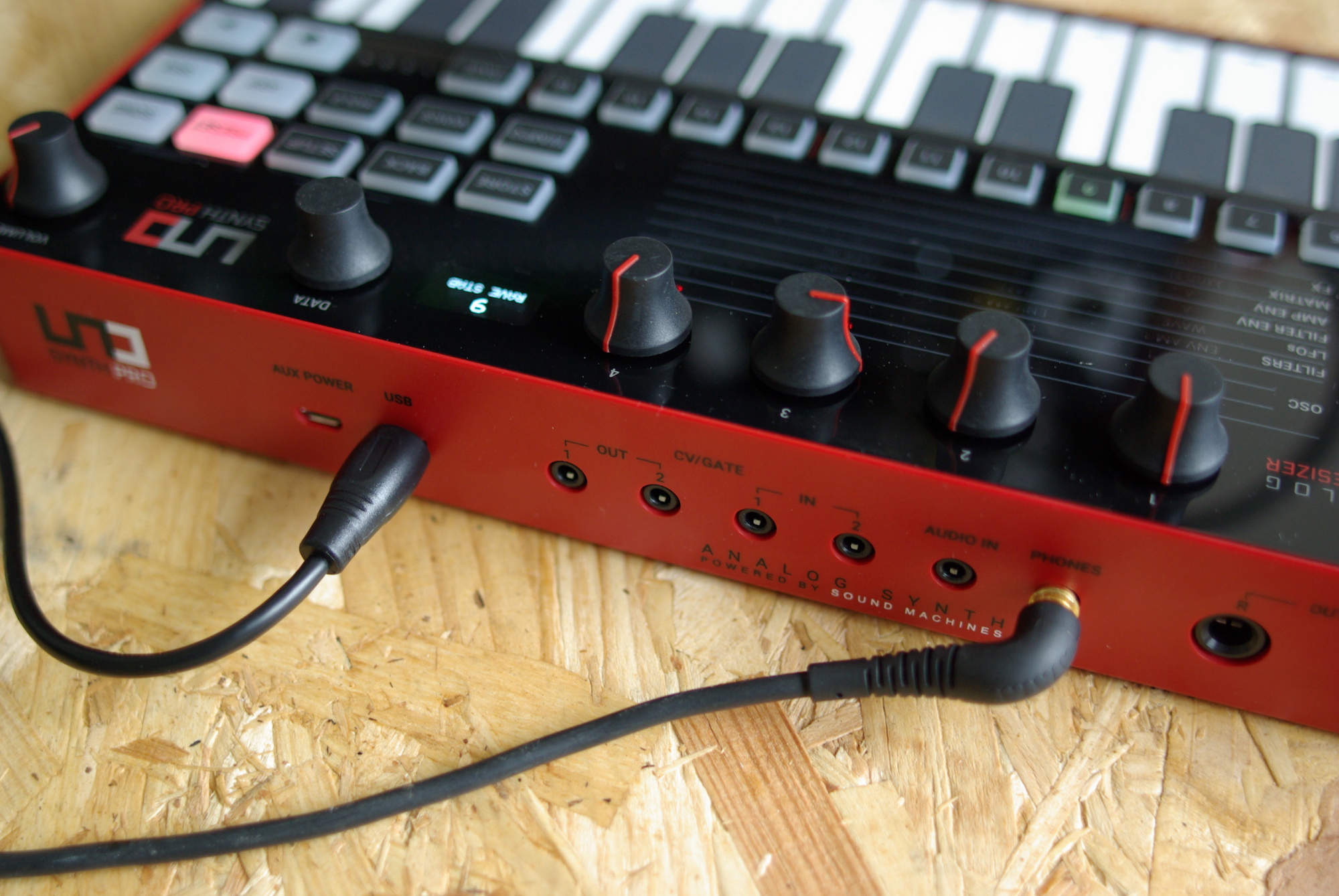 Power for the Desktop version comes over micro USB, allowing you to use a power bank if you want to make it a portable synth (and it's definitely small and light enough to do that). There are also surprisingly good connectivity options round on the back panel. You can send USB over MIDI, but there are also 5-pin DIN sockets for MIDI in and out. You'll also find an audio input for processing external sounds through the Uno and, impressively, two assignable CV/gate inputs and two assignable outputs. All four can be used either for CV or gate signals depending on how you assign them, giving you some interesting options in terms of hooking up to other equipment.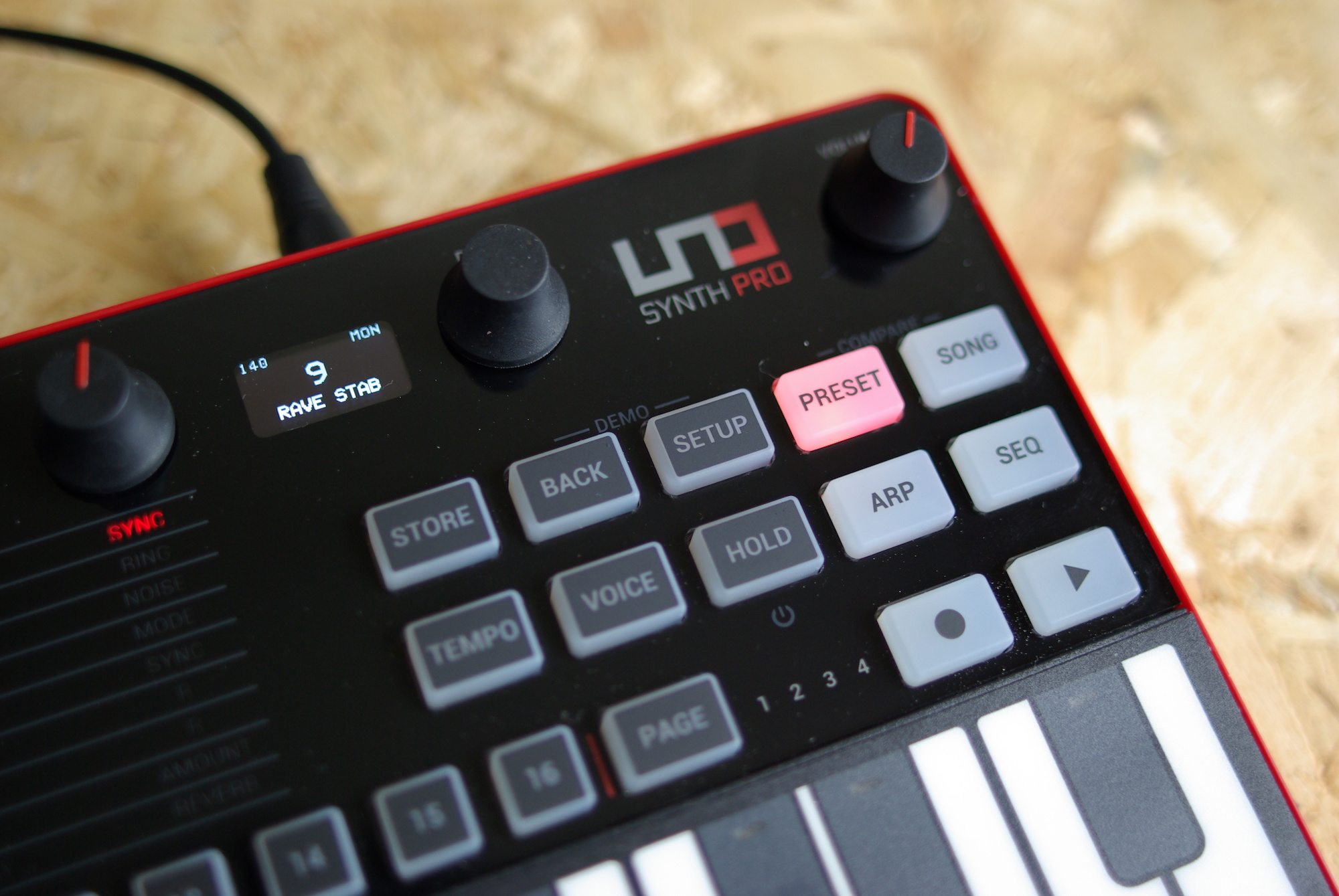 After a short calibration process on startup, the Uno Pro offers instant gratification. It's amusing to see a demo mode, reminiscent of 80s home keyboards which would churn out a dodgy version of 'Jingle Bells' at the press of a button, but the Uno's demo mode shows off the range and scope of the presets as well as the sequencing options, from the subtle pad-like effect of preset 106, Modu-Sweep, to the in-your-face filtered warble of preset 31, Like An Animal. The relatively simple appearance of the Uno Pro hides a surprisingly powerful synth engine, with the three oscillator setup, dual filters and continuously variable waveshapes giving you a lot of scope to explore sound design. The dual filter options are particularly good: the first filter is the same smooth, 12 dB/oct OTA (operational transconductance amplifier) version from the standard Uno; the new option is a more cutting design with switchable 12/24 dB/oct modes, apparently based on the Sound Semiconductor SSI2140 filter chip, itself a clone of the classic SSM2040 chip found in legendary synths such as the Sequential Circuits Prophet-5.
It's a long way from being a one-knob-per-function synth, but the editing interface is actually quite intuitive, with the four knobs at the top of the front panel being used to control most parameters. Tap a button over on the left-hand side to select the focus of the knobs (oscillators, filters, etc) and the LEDs light up to illuminate the chosen parameters. In the case of the oscillators, for example, that gives you control over the continuously morphing waveshapes for each oscillator, sync settings and then, on the second row of options, tuning and ringmod. It's a surprisingly quick and easy way to edit and create sounds.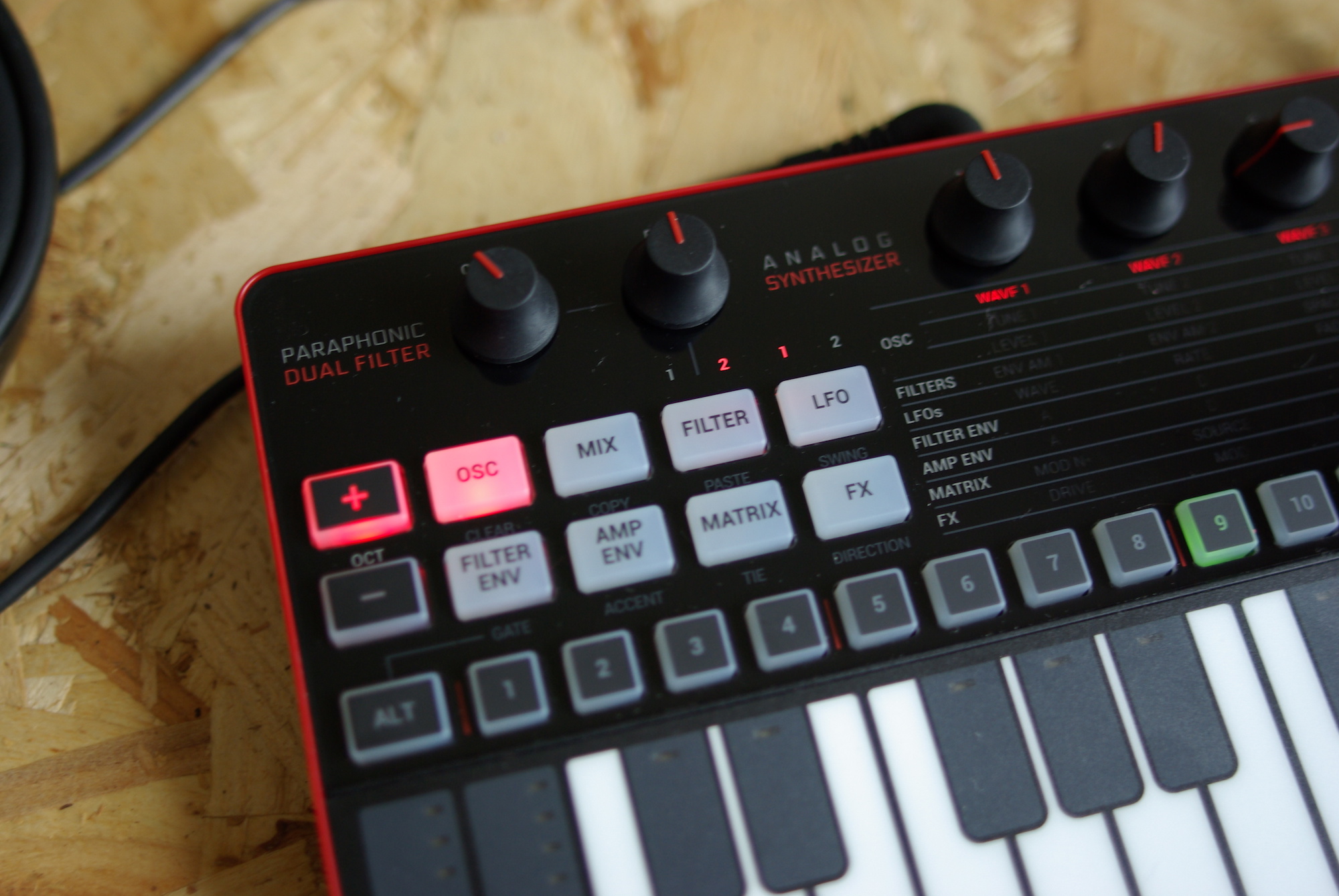 We're used to synth brands offering a keyboard version and a desktop module version, but the Uno Pro Desktop does things a little differently with the inclusion of a basic capacitive keyboard (that is, two and a half octaves of touchpads rather than physical keys. There's no subtlety or touch-sensitive action intended here, so much as the keys are just on/off switches to allow you to trigger notes or program sequences. Capacitive keyboards aren't going to be anyone's first choice for virtuoso synth solos, but they work really well as the cheaper option here, giving you a bit of hands-on control at a much cheaper price than the keyboard model (a saving of £250).
The analogue synth market is already crowded, so it's no surprise that there's tough competition for the Uno Pro to battle against. At just under £400, the Desktop version is good value, but there are strong rivals to choose from. A similar budget gets you popular mid-range options such as the Korg Minilogue or Arturia MiniBrute 2, both of which take different routes into analogue synthesis (the Minilogue is polyphonic, while the MiniBrute is monophonic). The Uno Pro Desktop has the edge in terms of compactness and can hold its own when it comes to raw synth power. There's no wrong answer here; as far as we're concerned it's always better to have more options to choose from. Either way, it's great to see IK Multimedia continue their push into analogue synth territory and an exciting hint that maybe there's a lot more to come from this versatile brand.
Greg Scarth
More info/buy