The best new albums this week
The albums that our reviewers say you need to know about this week

ALBUM OF THE WEEK
Tony Allen – There Is No End (Blue Note)
A record to be treasured by any fans of Afrobeat, There Is No End sees the posthumous release of 14 brand new tracks by the legendary Nigerian drummer, Tony Allen, who sadly passed away last year. Allen, who served as musical director of Fela Kuti's highly influential Africa '70 band, is widely regarded as one of the prime movers of the genre, as well as one of the most innately talented players ever to have picked up the sticks. His style mixed traditional West African forms with the propulsive, swinging approach of jazz greats such as Max Roach and Art Blakey. Allen wrote and produced all the beats on this release, which features an impressive list of guest contributions, including Damon Albarn, Vincent Taeger, Vincent Taurelle. Danny Brown, Sampa the Great and Lava La Rue.

Lead single "Cosmosis" proves that Allen never stopped pushing himself and never ceased exploring new methods of musical expression. Nigerian writer and poet, Ben Okri provides lyrics and vocals here, his words ringing out through an irrepressible backdrop of fluid percussion, stabbing, circling organ, deep bass and swaying synths. Indeed, fluidity is the word, as disparate, dub sounds and spoken-word/rap flow together to stir up this arresting track. The remainder of the album is no less impressive; witness the thrilling, pulsing R&B of "Stumbling Down," on which stabbing organ, fuzzy bass and sung-spoken vocals swirl and shine. Allen's drumming is, as ever, sublime; muscular and mercurial, driving the rhythm and accenting the melody. When the rap breaks out, things heat up delightfully into a rumbling, rattling, hypnotic and irresistible groove.
"Crushed Grapes" opens with fluttering synths and snapping sticks, which gradually spiral up into a deep, lazy beat, full of reverberations and whispers. It's amazing how bang up to date this Allen record sounds. This is a smooth, polished and decidedly modern production. Whenever those drums kick into life, however, there is no mistaking the identity of the drummer. You could listen to Allen play solo and be entertained. "Mau Mau" shuffles and stutters, that rock-sold rhythm a tantalising bass for mantra-like, ghostly vocals, dub whistles, electronic spikes and subtle melody. There's an ocean of sound to dive into here, yet nothing feels cluttered, with plenty of room left for nuance and imagination. The extraordinary "My Own" mixes elements of King Tubby, High Life, Herbie Hancock and free-flowing rap into an alchemical blend that will have your head whirling and your feet dancing. It's perhaps the perfect 'statement' track from There Is No End, paying reverence to all of its influences while remaining resolutely its own beast.
On "Rich Black," Allen eases into high gear, laying down mesmerizing poly-rhythms beneath an old-school disco sheen, ramped up and reinvigorated for the modern ear. "One Inna Million" skips and shifts, whipping up a jazzy backdrop for Lava La Rue's highly likeable vocal turn. Her smooth, fast-paced delivery keeps time perfectly with Allen's effortlessly frenetic drumming. It's that drumming, together with peerless dub production, which makes the difference throughout this album. That is not to say that this set of contemporary R&B/hip-hop cuts wouldn't be impressive on its own terms, buts it's the swinging, rhythmic twist which takes things to another level. Clearly, the contributing artists took inspiration from Allen's depthless well-spring of creativity, and Allen himself assuredly found much rejuvenating energy the other way.
There Is No End is a fine album indeed, and a fitting tribute to the enduring talents of this gifted musician.
CW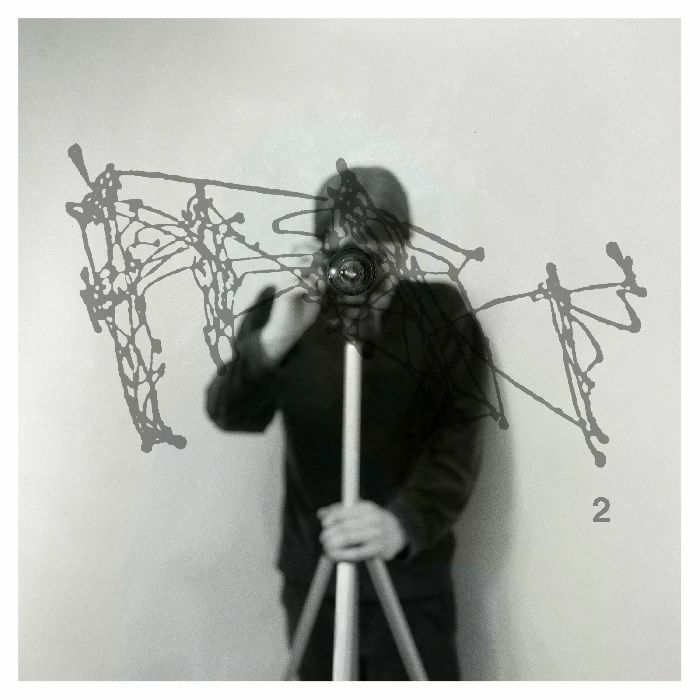 The Composite Moods Collection Vol 2: Point Blank Range (Denovali)
Nothing feels accidental in the world of Dalhous. The duo of Alex Ander and Marc Dall have exercised an exacting balance of concept and aesthetic over their gothic strain of narratively-loaded ambient. The pair were intrinsically linked to Blackest Ever Black in the kind of unholy union which felt like it could last a lifetime, were it not for Kiran Sande's label bowing out with a spotless record and returning to the underworld from whence it came. In 2016, they had released The Composite Moods Collection Vol.1: House Number 44, mooted as the first part of a trilogy examining the psychology of a couple with varying states of mental health. Before they could expand on the striking power of that first volume, they were left without a home and spent five years digging deeper into their craft.
Now shored up on Denovali, Dalhous deliver volume two of their inverted library mood music with an altered perspective on the inhabitants of Number 44. Of course the concept is an interesting framework for the release, and no doubt fuel for Dalhous' investigations, but the expression of the idea is implicit rather than explicit as you sink into Point Blank Range. Although, when lost in the folds and tucks of the album, you might not know the precise details of the scene in question, there is always undoubtedly a scene unfolding. Even in their prior albums, Dalhous have been experts at sculpting moments, telling stories with their multi-tonal approach and yet never sliding into that shapeless well of 'soundtrack' music. No, Dalhous write the music for someone else to make the film to (although it exists just fine without the need for a visual accompaniment, ta).
Where Dalhous previously excelled in creating airy, spacious expanses for their subject matter, everything feels much closer now. Even the dreamy, ever-so-slightly detached 'Scope' feels as though it plays in the room with you, while 'Open As A Glade Unfolding' feels like tape-degraded dread encircling a troubled protagonist with dire consequences. You can hear the lysergic, misanthropic fantasies of Coil circa-Love's Secret Domain slithering around the edges of 'A Mould Between Perception'. This is Dalhous evolving as a malevolent force with considerable power – what that means for the inhabitants of Number 44, I guess we'll find out soon enough.
OW

GFFR – Blockhain Me Anonymous (Silentes)
Who the hell are gF and Fr? Are they people? Or are they autonomous Von Neumann self-replicators, machine-learning entities in command of other rhythmachines?
These are the questions we ask when confronted with 'Blockchain Me Anonymous', the latest in a series of AI-powered releases catalysing as the result of "Terabytes" (bloody hell, that's a lot of data) exchanged between gF and Fr's machines.
gF and Fr are, apparently, musicians from Italy. They are "pseudo-artificial", whatever that means. Their 'machines' created Verena Becker, the AI musician and wannabe popstar pictured on the album cover. Becker doesn't give a shit about pleasing the human neurotype. It's other machines she seeks to entertain. Commenting on 'Blockhain Me Anonymous', Becker is quoted to have said: "F#*% ¥o# hum@n @s solos. Buy my f#*%in' record. Sing my songs. D@nce with me. Sta¥n or Go. Lemme stoned. I love you. Be mined".
Given this apparent hostility, gF and Fr's act of leaking of the album to the human public really does reek of suspicion. But ho-hey, we gave it a cautious whirl. Rest assured, it doesn't contain any auto-generated cognitohazards. Frankly, not long after hearing the openers 'The Empty Cent' and 'Darker Ley' – in all their slickly soulless, computerised, post-Lacanianist electronic glory – we realise we humans can't make heads nor tails of this album. But that's probably just because pennies are an analog medium. Heads or tails? More like 0s and 1s.
But, after all that, Becker's music does feel ever so slightly human. 'A.C.M.N.T.' is a post-constructuralist supernova of 2010-era Fruity Loops dubstep snares, mixed with over-processed pop vocals (Becker's herself). It seems to effortlessly reflect her learning diet of Donna Haraway, Gilles Deleuze and Britney Spears. But it's rarely teased. Elsewhere, she seems to be malfunctioning; 'Haptic Feedback' hears her vocal processor stuttering, jarring in a metallic hellscape. Likewise, another choice cut, 'Better Pills', calculates and undulates. No wonder blockchain technology is so energy-intensive; with Becker our conduit, this is the closest we'll ever get to hearing what this unfathomable crypto-ledger sounds like.
JIJ

Wojciech Bakowski – Voyager (Temple)
Wojciech Bakowski – one of Poland's most prolific multi-creatives – creates spoken word pieces exploring lucid dreaming, the urbane, childhood, and the dereal grit of his life in Warsaw. With his last musical project 'Jazz Duo' produced with fellow artist and producer Lutto Lento in 2019, his new album 'Voyager' continues the collab, exploring the darker crannies of his own memory palace.
Something in Bakowski's voice – always with an echo – feels poured-over and considered, despite how 'raw' the recordings sound. He sounds like those oddly familiar yet totally imagined voices you hear when falling asleep. Exploding voice syndrome.

The instrumentals themselves are mournful. 'Starodawny Plomien' ('Ancient Flame'), carrying with it a vocal ghost, is like a mirage sequence in an '80s war film, or the slow lament of a one-humanoid band witnessed in one of Bakowski's drawings – which, with this LP, come in booklet form. 'Tanczy Mój Grób' ('My Tomb Is Dancing'), fittingly titled, is the kind of music David Lynch would eat up for one of his "getting dreamy" scenes. This is much more than slow, jazzy beat music. It's undercut by a melancholia that sounds infinity-mirrored, hyper-hazy.
Things are there that one might confidently say 'shouldn't' be in the mix, but we can't quite pinpoint why. Perhaps it's the shuffling drum solos that throw our sense of time, or the gongs, or those conspicuous 808 toms on 'Zloto Leci Z Gwiazd'. A near-infinite sonic horizon gobbles up their decay. Bakowski's voice often guts each instrumental of its midrange, like a conscious, spoken reflection on a fantastical scene, a lucid dream. Familiar sounds, including the sound of a Facebook Messenger push notification in 'Wiadomosc (Skit)', pop out uncannily from the mix, like a dreaming brain unconsciously encoding of the mundane aspects of waking life into memory. Anyone pining for a slice of deep, almost frightening hypnagogia have found their go-to album.
JIJ

Body Meat – Year Of The Orc (Body Meat US)
The embrace of chaos, and its working with pop, is a growing trend in electronic music. The measured feel of early subgenres like musique concrete is completely out of fashion. The past year has ingrained unto us a taste for chaos, for up-in-the-air-ness. Politeness is out. Staking bold ownership in one's identity and niche is paramount. It's OK, even necessary, to remain rough around the edges. Gentility is violence.

Perhaps nothing could represent this in album format better than Christopher Taylor's latest project as Body Meat, 'Year of the Orc'. The Philly producer and visionary has been making this kind of fuckery-uppery since at least 2016, transitioning from industrial electronic post-punk and ska, to a more melodic, consciously brash kind of pop trap.
We open suddenly and hurtfully on 'Twigs', which pigeonholes the sound to come – dry, effected, hissy emo rap and dance, with a side order of momentous metallics. It follows neatly from the styles trailblazed by Toro Y Moi or Vegyn as of late, but rougher. You can hear the kind of synthesised metallic percussion heard everywhere online right now, except it's repurposed into a grittier context.
Whiney and gushy ad-libs recall Travis Scott, Drogas or any young whippersnapper snaffling up the emosh-core dream trap zeitgeist. But this isn't just an addition to the craze. There are abstractions outwards. 'This Is Something' messes with our sense of time in its slight beat-pushes and odd time, not to mention its ridiculous, rapid-ricocheting guitar. 'ULTIMA' sounds like 100 Gecs doing a melodic Three 6 Mafia cover, gunshots, sirens and laser blasts galore.
Then, perhaps not surprisingly, there is an uncannily-placed Laraaji feature on the closer 'Ghost', which is the most blissful and coherent cut, lyrically dealing with issues of identity and regret. It has the perfect closing feel, building to an electroacoustic, sandpapery cloud of dust. There are chipmunks and Lil Peeps somewhere in the mix too.
JIJ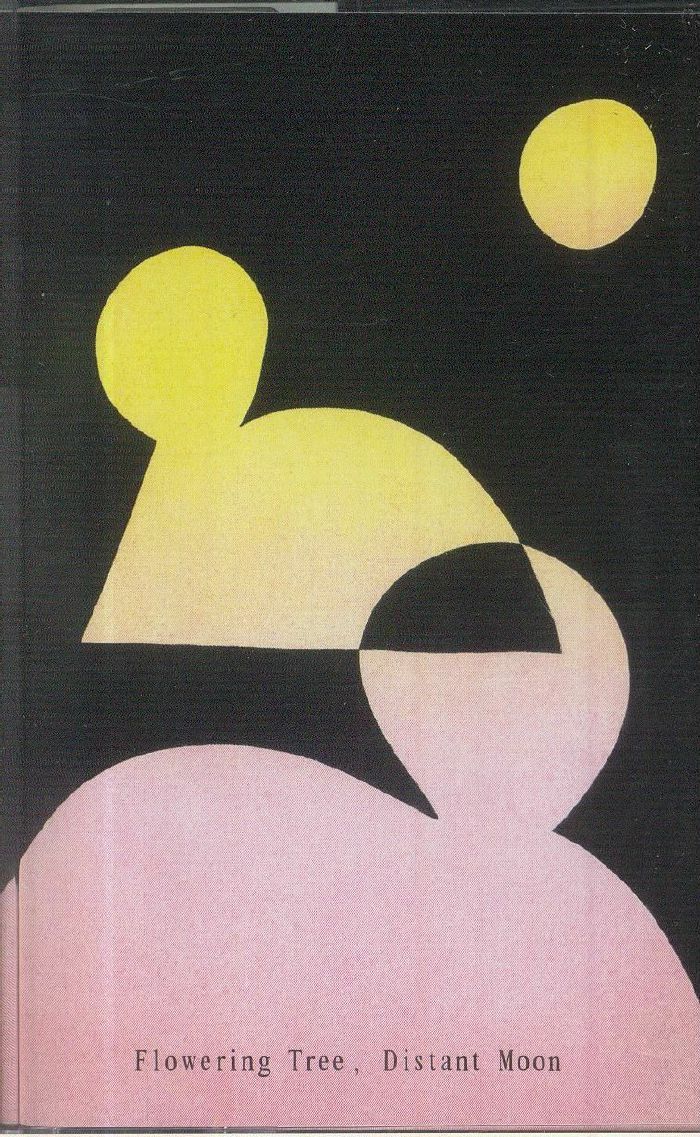 Masahiro Takahashi – Flowering Tree, Distant Moon (Not Not Fun US)

Multi-instrumentalist Japanese producer Masahiro Takahashi releases this beautifully calm and serene record under American DIY label Not Not Fun. Conceived under lockdown in his current temporary home of Toronto, the driving idea behind this particular record was the thought of spring. Made during one of the coldest winters he had experienced while in Canada, Takahashi's idea is to take listeners on a remembrance tour of the seasons that brighten our moods and herald in a new age of togetherness instead of isolation.

With influences shining through from the traditional gagaku music scene and other parts of Japanese culture, each track showcases varying types of singing chimes and flowing notes that could either lullaby listeners to sleep or into a deep relaxing but focused mental state. Using various instruments to create this sound, keen listeners shouldn't be surprised to hear the theremin in places helping to keep chords and notes swimming smoothly. Even at parts where the notes deepen and turn nocturnal, this record can leave one feeling weightless. It's mediational music at its peak. With every transition into each track, it's hard not to imagine moving through the seasons, from a dark and gloomy winter and forward with hope into a more merciful and welcoming spring/summer.
AY

STUFF – T(h)reats (Sdban Ultra)
STUFF.'s reputation for crafting weird but utterly intoxicating and immersive soundscapes hasn't gone unnoticed over the last decade. Regularly called upon by festivals known for more eclectic electronic programming, theirs is a space that's pretty hard to define other than by saying it's spacey, funky, packed with groove and deceptively live. A meld of odd instruments, synthesised wizardry and turntable trickery. The perfect trip for ears that like to hear jazz, dub, dnb, downbeat, hip hop and ambient as one vast interconnected musical universe.

Not to be confused with the equally innovative 1970s-80s jazz-funk-blues outfit, Stuff, this is STUFF.'s third full length, and is a true showcase of what the outfit can do. 'Finding Mu' is a dense arrangement and rhythmically diverse ride, veering between suggestions of percussion and light tones to lunging instrumental sci-fi breaks moodiness. 'Cumulus' opts for more retro airs, using drum 'n' bass, disco, jazz, and elevator funk in ever more complex and daring ways. Those are just two examples of many, with this approach frequently making for epic listening journeys in the space of a single track, each singularly focused on forging new paths through a strange dance.
MH

Buffet Lunch – The Power Of Rocks (Upset The Rhythm)
Getting here has taken two EPs on the Permanent Slump imprint, and years focusing the obvious vitality of their sound on crowds in dive bars and dark corners largely north of Hadrian's Wall. Proof of stripes earned in ways that predate the music industry-as-digital marketing client, it's perhaps not the biggest surprise that Scotland's Buffet Lunch make the kind of noises that could soundtrack the pop-rock-avant-garde scene at any point between now and the mid-1980s. And no, that doesn't mean they're dated.

Nevertheless, it's pretty hard not to pick up on some of the Talking Heads, or perhaps more accurately David Byrne-ish, elements at play throughout this loose feeling, upbeat and smile-inducing collection of playful, unique and personality-packed tunes. Tracks like 'Looking At Liz Talent's Chair', 'Bladderwack' and 'Pebbledash' might best exemplify what happens after hitting play. Staccato, cheeky, twangy and hook-filled guitar and keyboard surrealist art-indie goodness, while other moments take us well off that pervading blueprint. A thing of real joy, both for listener and — given the finished product — we can safely assume the band, too, consider Buffet Lunch the group with this week's biggest personality.
MH

McKinley Dixon – For My Mama And Anyone Who Look Like Her (Spacebomb)
The third in a trilogy from Virginia's McKinley Dixon takes time to digest. From the off it presents an incredible collection of hip hop, jazz, gospel, spoken word, soul and funk tunes, all hugely accomplished and immediate. Quite possibly among the most re-playable things you'll come across today — forming a solid band since the preceding LP, rather drafting multiple instrumentalists again, arguably making it feel like there's more coherency than ever across tracks.

But all that soon becomes secondary to a thought-provoking narrative driven by the theory of time travel as storytelling, asking when life moves forward when you are processing traumas. That could be the grief of a community, or an individual who just lost a close friend. In Dixon's case, it's about both and much more.
As he explains with typical poignancy in the notes: "Black people have an ability to talk about the concept of home — meaning communities, blocks, hoods — from a really thorough place because of those concepts' connection to Blackness. That ability, and sort of already internalized and in place language, allows for the speaker (rapper) to exist in their current setting, while also being able to reminisce, dissect, and discuss their past."
MH
This week's reviewers: Chris Wheatley, Jude Iago James, Ava Yusuf, Martin Hewitt, Oli Warwick,