This week's best new singles
All the best singles this week herded into one pen like wayward sheep, by our team of ever watchful vinyl shepherds
SINGLE OF THE WEKK

Cabaret Voltaire – Shadow Of Funk EP (Mute)
Following 2020's comeback album Shadow Of Fear, controversial post punk innovators Cabaret Voltaire have struck again with a follow-up EP, continuing their embrace of straight-up industrial electronics and techno pummel. With this new EP released alongside the reveal of a further two albums out later this year – the first being a 50 minute piece called Dekadrone, and the second a 64 minute piece called BN9Drone – we cower in intimidation at the clusterfucky factoryscape that is the group's new and upcoming music.
'Shadow Of Fear' was a pull-no-punches, charmingly unsubtle EBM album which drew on sci-fi themes and saw the group's complete give-over to electronics. "The city is falling apart", an ominous tannoy voice chanted across the album's opener 'Be Free'. Embodying bandleader Richard H. Kirk's new musical manifesto – "No nostalgia. Normal rules do not apply. Something for the 21st Century. No old material" – it felt like a new and hurtful kind of electronic civilisation had been built from the wreckage of old drum machine hardware.
This EP strays from the conceptual, though, and is a detour into the kind of long-form live techno performances heard by the group since their appearance at Berlin's Atonal festival in 2014. Track 1 of 3, 'Shadow Of Funk', is an oppressive 12-minute stomper, beginning with a machine-gun acid pedal note before morphing into cacophony. The whole thing is peppered with a sprayed-on, feedbacky noise, and when it does deliver a comparatively melodious, marimba-ish synth riff, they still manage to make it sound menacing. 'Skinwalker' is equally crude, building slow suspense around a tribal-sounding call which we're not quite sure is a vocal or a synth sample. Sounding like a cut ripped straight from a lost 90's San Fran rave EP, the third track 'Billion Dollar' is an uncharacteristically laid-back piece; hell, it sounds like Bicep doing industrial. The track and EP ends on a beatless space of reflection, but still retains the group's trademark, industrial bit-reduced crunch, epitomising how their unmilled style can be applied to many genre feels.
JIJ

Andy Ash – Unconscious Therapy EP (Delusions Of Grandeur)
Creative dynamo Andy Ash returns to Delusions Of Grandeur with a typically well-constructed set of club-tilted underground house textures. The Liverpool-based producer not only composed the music for the 'Unconscious Therapy EP' but also designed the eye-catching sleeve art in the distinctly quirky graphic style that he routinely pours out in his spare time. Though by no means an unknown, there's a sense that his near prolific output is more than a match for artists with far more hype surrounding them. When framed by the fact that his musical offerings are forged in between working a full-time job, raising a family, and studying for a PhD in The Philosophy Of Maths, his work is all the more impressive.

Clearly, he's not in this for the stardom — creating appears to be something of an imperative for Mr Ash. Off-kilter keys enliven the solid basement groove on the title track, while the hyper-contagious bass, acid licks and mind-altering synths of 'Sink' make it instantly recognisable. Finally, the idiosyncratic layers and loose rhythms of closing track 'All Of It At Once' close the collection in fine style, rendering this super-limited 12" vital listening from the first floor-focused beat to the last.
PC
Terminal 11 – Eyes Pressed Against The Glass (Black Opal)
Michael Castaneda's mega-tricky braindance as Terminal 11 rose to prominence with the US breakcore scene, and sonically predicts the work of major new players in the sound like Machine Girl and Qebrus. A remarkably consistent musician, his tracks have maintained the same overwhelming sound since 1999, when he segued from musique concrete into IDM – producing most of his early tracks on SoundForge and recording them to tape – bringing a new, mega-technical feel that only he could produce.
Opal Tapes is an exciting choice of label for Castaneda's 2021 return, seeing them welcome an established name to the fold. 'Eyes Pressed Against The Glass' is a six-track double EP of grungier, meltier acid jams, more gluey and breathable than Castaneda's earlier works like Don Maximo / Postmod Premax or Kaleidoscope Eyes. Delving into bad-trip, wooshy darkness seems to be the name of the game, with the A-side – tracks 'Until It Couldn't Recognise A Face', 'Eyes Pressed Against The Glass' and 'Full Circle' – serving as an unstoppable spate of rhythm-shifting, ultimately electro-dystopic, timey-wimey stuff. The only glimpse of humanity we hear is on the latter-half climax on 'Full Circle', which hears a cavernous female vocal effervesce between steel girder clanks and forcefield impacts.

The B is more minimal, but makes just as little 'sense'. 'Breathing Room' deconstructs UK bass-style breakscience, disrgarding danceability and favouring space-horror portent at around the halfway mark. The high-hissing sound design on 'Spirals' keeps this mood up, sounding like the slurping and spluttering of a biomechanoid alien homing in on its kill. Much like the EP's feel, Castaneda speaks cryptically of his recent inspirations in terms of clasutrophobic visual and existential horror. "The image of an eye pressed against a glass is one that reflects the feeling of spending most of your life with a magnifying glass jammed against your cornea. You can change but you still live with the echoes of who you've been".
JIJ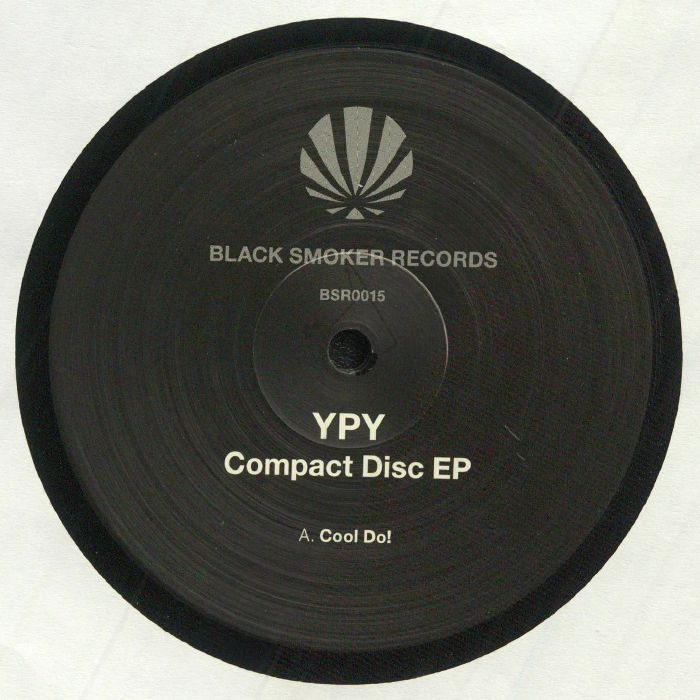 YPY – Compact Disc EP (Black Smoker)
Koshiro Hino has become one of the leading lights in the more experimental fringes of Japan's techno scene. On birdFriend, EM Records and Where To Now? he's issued a daring sound which revels in errant, noisy abstraction and left-of-centre grooves. Live, you're likely to find him juggling and manipulating cassettes with generous lashings of FX, trusting in the method as a vital component in the sonic he creates. Ahead of a six-track album on the label later this year, Hino's YPY project lands on Black Smoker as a sure shot single backed with two formidable remixes.
'Cool Do!' leads the charge in potent style – a 15 minute opus laden with the kinds of squiggles and smudges you'd expect of a YPY live set. There's space for a monstrous analogue bassline too, and when the beat kicks in it's not where you expect it to be, such is the wayward attitude Hino injects into his sequencing. Despite the oddities, it's still a banger at a low tempo, building in intensity with the time honoured progression of percussion, from the hats to the claps and so forth. The track may be linear in its trajectory, but Hino tweaks the noise and rides the groove so effectively, you could trip out on the sound for double the already generous run time.
For the remixes, first up is fellow wild card Compuma. Koichi Matsunaga has also popped up on EM Records, facing off with Haku, but in many ways he's known more as a DJ than a producer. Here though, we're treated to Matsunaga's low slung funk, which drops Hino's bass into a sultry throb and plies some wonderfully dusty drums over the top in a version which feels wholly in thrall to the original while offering a different slant. The final take comes from Lena Wilikens, who has worked with YPY and Compuma before having connected with them during her artistic residency in Japan a few years ago. Wilikens' version is in fact the most uptempo, looping up certain elements, ramping up the distortion and adding a motorik urgency to the track which is utterly addictive and just the right side of delirious.
OW

Terrace – Isolation EP (Delsin)
Stefan Robbers is an important figure in the story of techno's journey to Europe, but he doesn't perhaps receive the recognition some of his counterparts do. As Terrace, he released one of the first Dutch techno records on Djax-Up-Beats in 1990, which commenced a prolific run of 12"s for a good few years that also landed on UK label GPR. He was also involved in the establishment of Eevo Lute Muzique as Florence, formed one half of Acid Junkies and adopted countless other aliases. While he was soon surrounded by hundreds if not thousands of peers, he was one of the first to start defining a sound in response to the machine music coming out of Detroit.
Terrace releases have been scattered since the 90s, with the odd drop on Rawax and De:tuned and some digital releases on EevoNext, but now Robbers has revived the project for this full-bodied EP on Delsin, a Dutch techno totem which claims full inspiration from Robbers' pioneering work. It's simultaneously classic and fresh, steeped in the foundational work carried out by Robbers and his own forebears in the Motor City but sounding rich with inspiration. One of the qualities in Robbers' music which stands the test of time is his deft, expressive programming, and 'Sonomatic' positively crackles with energy as the battery of drum machine patterns and synth parts cavort across the arrangement with each other.

There's a certain synth-pop bombast to the lead chords on 'Magic Potion' which contrast with the romping acid undercarriage in an artful dichotomy, teetering on the edge of being too much and coming off genuinely anthemic instead. But it's 'Voices From The Moon' which really shows off Robbers' ingenuity as he trips through snaking sequences with a technicolour tint, plying a dark mood without losing the vibrancy which gives the music its soul. Ultimately, in conversing with the pioneers of techno, it's the soul in the sound which differentiates those that speak the language from those who simply try to imitate it.
OW

Siete Catorce – Temperatura (Bruk)
Mexico's Siete Catorce is just staring to break through on an international level through some sharp link ups and key releases, but this drop on Bruk may well serve as his landmark calling card. The work of Marco Polo Gutierrez, Siete Catorce has a mutant sound which interweaves threads of soundsystem and Latinx styles with a strong dose of modernist sound design. It's a bold and beguiling sound which feels primed to create epiphanies on a big rig, where the bass dynamics can really do their thing while the top end twists the minds of all the ravers in the place.
Take 'Derretido', the second track on Temperatura, which in just four minutes feels like an epic symphony. The composition moves with the kind of fluid non-linearity that defined so much of the early, visionary jungle, but Gutierrez also stays sharp to bring certain hooks back in at unexpected moments, locking the myriad moving parts into place. It's an approach that seems uninterested in following convention, but has its own instinct for how to rock the dance. Things get further from the dance and into more contemplative territory on 'Menos', which plays with groove in head-spinning ways, but even when things head far out, you're never too far from a rough slab of low end to keep you in step with the rhythm. Consider this notice served on the startling brilliance of Siete Catorce.
OW

girl in red – Serotonin (AWAL, Red Records)
I checked into the YouTube stream slightly late after the new girl in red single had premiered, but even after six minutes the track – Marie Ulven Ringheim's first collaboration with producer Finneas – had racked up 12,122 views and over a thousand comments, most of them posted in advance in a state of high excitement and at least a third of them variations on: "I have a biology test today….BUT THIS IS MORE IMPORTANT!" Twenty minutes after the premiere, we're up to 21,797 views and the ecstatic comments – "I'm 10 seconds in and already love it. Listening during my math class" – are still pouring in.
Safe to say that a girl in red/Finneas combo was always going to work. Finneas and sister Billie Eilish famously slaved away in their shared bedroom for the 10,000 hours you supposedly need to become an expert in something, even writing "10,000 hours" on their bedroom wall for inspiration. And Marie Ulven Ringhelm has mirrored their trajectory – obsessing with production in her bedroom and skyrocketing to fame thanks to a single Soundcloud release ('Ocean Eyes' for Eiilsh, 'I Wanna Be Your Girlfriend' for Ringhelm) that struck a chord with a young audience that just wanted to hear honest music about their own lives.
The best girl in red songs manage to combine fear and defiance, usually when talking about her own sexuality ("This is not a phase/Or a coming of age/This will never change" she sings in 'Girls'), and 'Serotonin' brings a similar approach to a song about struggles with mental health and medication. It's both wracked with anxiety and glowing with ecstasy, the lyrics facing up to suicidal thoughts and the music providing the catharsis to get past them. And Finneas does what Finneas does best, which is make everything sound planet sized. girl in red was already a brilliant, thrilling artist saying something important to a cult audience – now she's going to become a superstar. Watch her soar and soar.
IW

F:lix – Torrefiel / Digital Sight
Starting up in 2018, Bristol's Canapé Records is still a fresh face, but that newness has not stopped them from creating a community of underground artists, all committed to pushing the boundaries of soundsystem culture through music, DJing and visual art. Their musical pallette is broad, having already released a spate of UK bass, garage, house and even ambient tunes. They're no stranger to the weird, having made their vinyl debut with CHARLSTONRAY's first single release on 8" wax. Yes, 8".

'Torrefiel / Digital Sight' is Canapé's first drum n' bass release, and sees local breakscience talent F:lix flex their well-developed production muscles, yielding a textural and jaunty rollage. 'Torriefiel' is the kind of lightside tune whose beat stops and starts, balancing out strength and airiness. Each snare seems to 'slap' rather than 'knock', sounding slick and juicy. A beatswitch less than halfway through, and a foray into whacked-out delay, proves F:lix to be more than your average artist, keeping up the pace at every turn and maintaining a keen attention to detail. 'Digital Sight' is a dub techno-infused halftime mindfuck, seemingly shifting and morphing between a different slap-bass and sub womp with every new 8th note. With lush chords and meditative moods, this is meticulously crafted music, with no aspect sounding at all out of place; all is silky and serene.
JIJ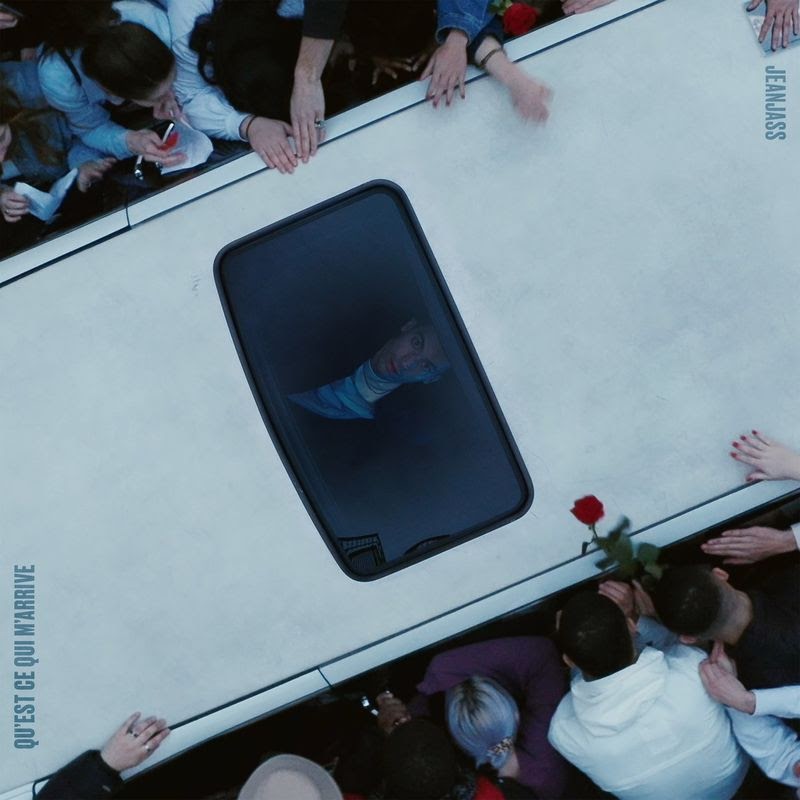 JeanJass – u'est-ce qui m'arrive (Universal)
The now 32-year old Belgian MC gets introspective on his first solo release since 2014. Having spent a good deal of the last decade as part of one of Belgium's finest rap duos with collaborator Caballero, JeanJass leans into some of his more pop musical inclinations on 'Que-est-ce qui m'arrive' ('What's happening to me'). The skippy, compressed drums on the swing beat provide JJ ample space in his verses to flex both the wordplay in his rhymes and the melodic tones of his voice. Ostensibly all about the effect that fame and unhealthy adoration has had on the artist and his life, the track sees JJ express some familiar feelings of isolation and alienation through vivid and colourful imagery: "Je rêve d'une mer turquoise, en Enfer, il s'pourrait qu'tu m'croises" ("I dream of a turquoise sea, in hell, maybe you'll run into me" (my translation). The Dario Fau-directed music video which accompanies the track also speaks to the notion of posthumous fame particularly in the global rap scene. Visually striking is the transformation of the limo in which the star cruises around, all while being accosted by frenzied fans, into a coffin with a viewing window – featured on the single artwork. That "de loin" ("far away") look on JJ's face as things escalate says it all.
JC

JID – Skegee (Universal)
With an array of artists releasing celebratory and significant music in recognition of America's Black History Month in February, JID really stepped up with the phenomenal 'Skegee', but when exactly does Georgia's jewel ever miss? The MC slows up his typically rapid flows on this track in order to make his point crystal clear without sacrificing an ounce of his mind-bending lyricism. "Take a chance, have faith, my lad" JID repeats at the beginning of both verses, interpolating the people's poet Edgar A. Guest's 1942 poem 'Equipment'. JID's verses dialogue with the poem's implications for both black empowerment and marginalisation. Telling a number of stories all at once, the MC also paints a picture of his almost enrolment in Tuskegee University, conjecturing about a different life. JID alters his cadence to really emote his bars, peppering them with a myriad of references, to Marvin Gaye & Tami Terrel in an apparent celebration of black culture, but also to the infamous and immoral experiments conducted in the 20th century in Tuskegee. (CW: description of abuse and violence). 'Skegee' is accompanied by an expertly conceptualised music video which really seems more appropriately referred to as a short film, reminiscent of Ross's Hale County This Morning, This Evening (2018). The music video turned social documentary, at the hands of director Waboosh, attempts, in one astonishing breath, to speak to this panoply of black experiences within just one city in the American South: Tuskegee, Alabama. Its visuals are partially joyous of friends, families and fans filmed in the city in their communities, yet the film on occasion fills the screen with its characters staring back at you, daring you to look closer at the city's history as well as its present – JID's lyrics pointing us in this reflective direction, too.
JC
This week's reviewers: Jude Iago James, Oli Warwick, Ian Watson, Josh Clark, Patrizio Cavaliere.