This week's best new albums
All the very best in album action, plucked and exalted by our teamof high trained vinyl ninjas....

ALBUM OF THE WEEK
Black Country, New Road – For The First Time (Ninja Tune)
Witnessing some of the members of Black Country, New Road in a Pret A Manger cafe a few months ago was a bizarre sight. They were ordering lattes and sandwiches, likely making enthusiastic use of that six-coffees-a-day Pret mega deal like normal people. It was a stern moment. Lead vocalist and guitarist Isaac Wood was all chilly and stone-faced, shivering at the morning cold, perhaps relieved at the stop-off. Georgia Ellery, violinist and one half of new Warp signage Jockstrap, likewise seemed to have no time for anybody's bullshit, looking gravely confident that her coffee would start her day off just right.
If you didn't know this handful of scraggly-looking post-kids were part of one of the quirkiest bands to come out of the 'London scene' in recent history, then you probably wouldn't have batted an eyelid at their presence in the hyper-globalised cafe chain. But fittingly, hyper-globalised postirony seems to be the band's new favourite visual aesthetic. The cover art for 'Track X', 'Sunglasses' and 'Science Fair' – and now 'For The First Time' – are like consumerist snapshots, pitting soft, inoffensive sans serif fonts against PowerPoint-ready stock photos.
But that's not what their music sounds like. Anyone who's paid little more than vague attention to BCNR in recent years will know how wacky their music is. Much like their peers Black Midi, it has twangy guitar builups, nervous broken-down monologues, and cacophonous freakouts. People say they "sound like Slint", but that's hardly the first of it. To me, BCNR sound like a fickle Seussean big band made of Who's and Loraxes, applying each member's instrumental mastery to… well, much more than "sounding like Slint".
Let's analyse a few tracks, now compiled in short but impactful form, Kanye style (Yeezy is a big influence on the band). 'Science Fair' is a curious example of Wood's chronically self-conscious lyrics, regailing the tale of a failed attempt to woo a Cambridge science fair attendee. The music matches the stress of this, its plodding broken-beat drums, grinding riffs and pocket-calculator synth arps heightening the mood to that of a panic attack. Die-hard fans will know Wood's solo output as The Guest, 'Theme From Failure Pt. 2' being the solo track on which he waxes miserable about pop culture and hyper-specific references to the London band scene. Jerskin Fendrix, So Young Magazine, Sorry… it's very niche. But 'Science Fair' feels like a upgraded version of that track, letting up on the specificity and allowing a more relatable modern malaise to take form.
This sense of nervous, always-London-based lethargy unravels further on 'Sunglasses', with commentary on staples of hollow, upper middle class affluenza. NutriBullets. Danish crime dramas blaring on the telly. Daddy's big pharma job. "I become her father": the lyrics shift narrative perspective – from disaffected boyfriend to disgruntledly rich dad – while the music beat-switches in equal measure, sliding upwards into a climax of sax and violin Hadron-colliding together.
Male insecurity, and the nervous interaction with women, becomes a prevalent theme. BCNR's breakout track, 'Athen's, France', is re-released. Besides the removal of some of its best lyrics ("She loves pop culture, she has 'thank u, next' stuck in her head"), it fits well as the sophomore track, blending ruminations on the band's former incarnation as Nervous Conditions with visions of an odd encounter with an edgy zine-making, matcha-shot selling young woman. It's preceded nicely by the yet unheard 'Instrumental' opener, which has a kind of folkish movie intro vibe, and shows off Wood's and Luke Mark's guitar chops.
'Opus' expands the focus, initially curbing Wooden lyricism in favour of Tyler Hyde's bass and Lewis Evans' brash sax. When the lyrics do creep in, though, it's the second time Wood name-checks his own band ("What we built from Black Country ground") much like Kanye's incessant self-referencing. With this cosmic shout of a closer – lamenting the end of a relationship – BCNR are doing what they do best. It feels like they're crafting a picture of Generation Z's despondency, amidst the wreckage of plastic kitchenware, failed start-up businesses, unwittingly privileged art school goers, and endless stock footage. Got another ex under your belt? Let's offset the pain with a Pret latte.
JIJ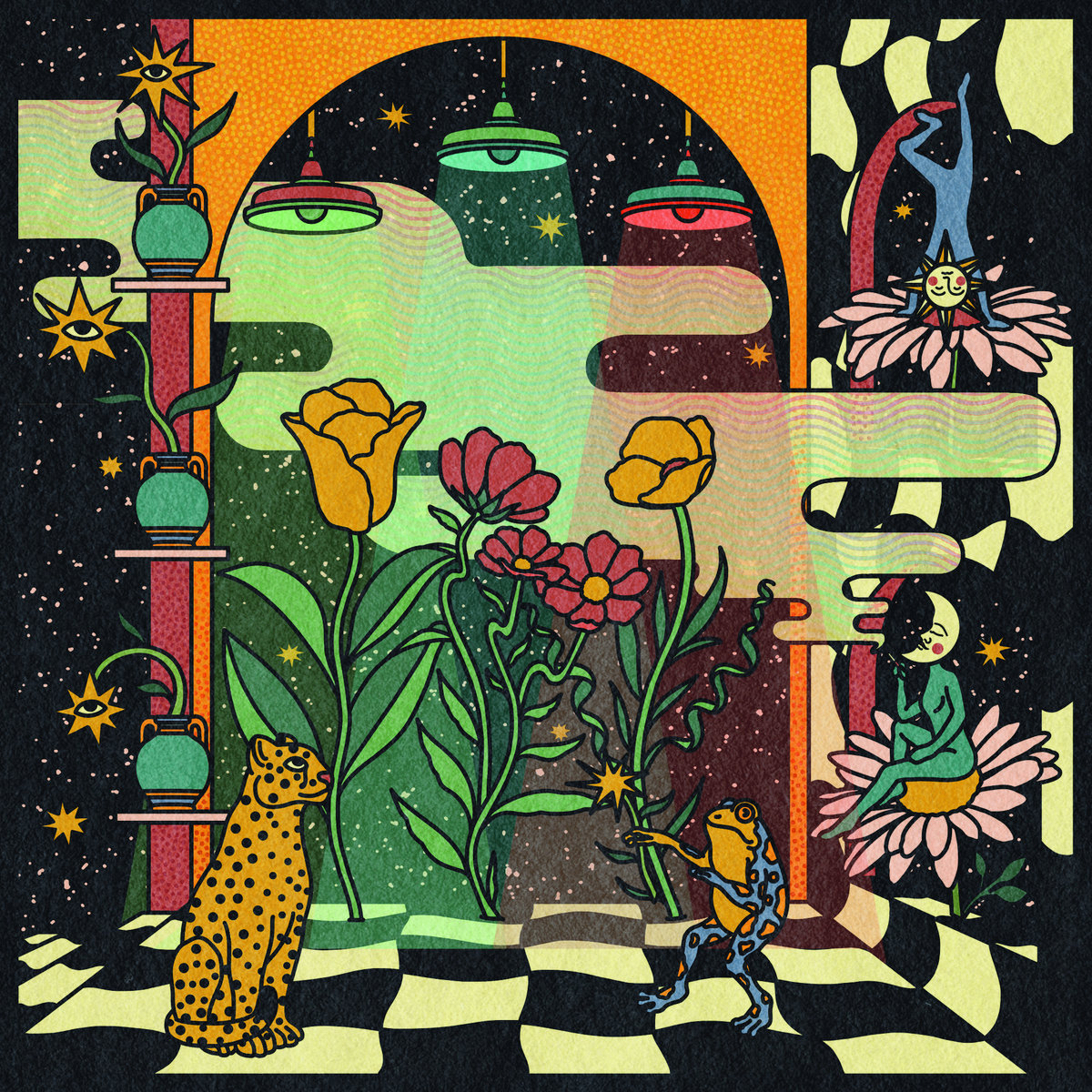 Ryley Walker and Kikagaku Moyo – Deep Fried Grandeur (Husky Pants Records)
Ever since King Gizzard And The Lizard Wizard released five albums in a single year (2017 – with three more after that and another on the way), we expect our psych rock warriors to be prolific. John Dwyer has used lockdown to great effect, sticking out four Oh Sees albums in 2020, as well as a jazz rock improv album as Bent Arcana (with, again, another on the way!). But the exception to this rule appears to be the one band that both Dwyer and King Gizzard look up to – Kikagaku Moyo.
This isn't a band that does anything in a rush. Sitar player Ryu Kurosawa studied his instrument in India under guru Pandit Manilal Nag before deciding he was ready to join his brother Go's band, and they've released a mere four albums since 2013. So when alerts went out that a new KM album had appeared online, their growing of legion of fans swiftly made it number one on Bandcamp's best selling list. No matter that it was a live collaboration with indie rocker Ryley Walker comprising of two 18-minute songs – the limited vinyl would sell out in a flash. "New Kikaguku up now!" buzzed the fan groups. "Go go go!"
What sets Kikagaku Moyo apart from their psych peers is their gloriously open-minded ability to melt genres – an hour in their company will see you journey from stoner rock to hushed folk to Tropicalia to kraut rock to seventies funk to joyous pop. That doesn't happen here, but even so there's a lot to love. Walker was asked to stage a one-off collaboration at the 2018 Le Guess Who? festival in Utrecht and he cannily chose KM from the line up, figuring they'd click with his more folk jazz experimental side. He apparently set aside an afternoon for rehearsal, only for KM – who've clearly been blasting out jams like this in private ever since forming – to shrug and say "Man, we'll be fine."
The result is a neat insight into what KM would be like if they were more of a straightforward indie proposition. 'Pour Dampness Down In The Stream' runs from Velvet Underground edge and classic festival pysch to the desert blues of Tinariwen and, at one genuinely thrilling point, an unravelling of 'Millions Now Living..'-era Tortoise. 'Shrinks The Day', meanwhile, sees indie rock guitar and an exploratory sitar circling each other before breaking into a motorik groove worthy of Spacemen 3 or Suicide.
The fact that this was all improvised live is undeniably impressive and this record will hopefully introduce KM to a new audience. But it's also a great source of frustration – if KM find freewheeling creativity this easy, why aren't we getting more music from them? At one point, half the band were living in Amsterdam while the other half were back home in Japan. Are they simply stuck waiting for lockdown to end before they can reconvene? A stopgap, then, but still further proof that five unassuming Japanese men may just quietly be one of the best bands on the planet.
IW

TM404 – Syra (Kontra Musik)
Emerging out of a dubby fug and steeped in the sound of vintage Roland boxes, Andreas Tilliander is back in TM404 mode. The restlessly productive Swedish producer has a towering body of work it can take some time to navigate. As TM404 he's been evangelically celebrating the virtues of the classic x0x drum machines and synths, and he's got a fair few of them, as his social media feed attests.
Over time the project has adopted a dubby quality, first on the Acidub release on Kontra Musik, and then alongside echo chamber disciple Brendan Moeller (as Echologist). That same mood comes through in abundance on Syra, which regularly finds the throb of a 303 stretching out in a vast bath of reverb. The arrangements themselves are relatively sparse, with all the empty space occupied by generous lashings of FX. The result is all-consuming – the sound of Syra bleeds out of the speakers slowly to fill your environment with soupy matter that sticks to everything.
There's an overarching theme of formless experimentation as well – the tracks unfurl in a seemingly unplanned fashion, whether in the downcast abstraction of 'Roofto' or the forthright thrust of 'Vactro'. Each interwoven pattern slides in and out of the mix without the need for dramatic shifts in energy. There's space for playful tweaks too though, such as the unmistakable sound of the loom bird making one brief appearance late on in the album.
There are moments that feel like they could almost be considered in the context of techno as music for DJs, such as the propulsive 'Rymdeko', but really Syra stands as a prime example of techno as a listening format. It's a consistently molten mood best suited to end-to-end trips, when you want a particular sound to consume you.
OW

Ikonika – No Feelings Required (self-released)
It can be challenging to review an album you like when your best friend lambasts it. To the outside observer, showing him – a real drill connoisseur – Ikonika's new mixtape 'No Feelings Required' might have been social suicide. "Where do you find this trash?" he replied in a voice note, before sending over 10 other drill beats he thought to be better. So if you don't mind, this review will serve as a response to you, my friend.
Sure, 'No Feelings Required' might feel functional, a tape for rappers. Of course, the artist puts "get in touch if you're a vocalist and wanna buy stems/rights" in the Bandcamp description. But it still makes up a thoroughly enjoyable one-listen experience for those who like their drill beats consistently icy.
Since its inception, drill production has become more and more intricate. And, contrary to my friend's description of the tracks here as 'too in your face', they do thorough justice to this trend of nuance. Take 'Oxytocin': there is a thematic, structural and melodic development which simply isn't achieved in the basic moody, sparse scapes heard on your casual Unknown T or Lowkey drill drop on YouTube. Besides, which other drill tapes offer such a consistent ghostly, specifically icy feel? By far the best track, 'Apply Fog', captures that; syncopated ghost breaths, Lex Luger crashes, and a tremolo'ed string patch which dances across the mix so eerily that it freezes blood.
With every next track, we hear the 'Ikonika' producer tag sound like an airhorn blaring across a gothic tundra. By the time we reach 'Peach Fuzz', we've dived into drill's most slow-mo side, with the tune's wibbly basses and lush chords acting like a downtempo segway between drill, purple sound, and the new dancehall futurism Ikonika has helped push in recent years.
The fact that 'No Feelings Required' sounds like 8 variations on the same theme doesn't matter. If the experience ups the head-nod intensity with every new tune, then the album's done its job in my book. You might disagree, but they do say great art is inherently polarising.
JIJ

Cube – Drug Of Choice (Alter)
Cube – Drug Of Choice [Alter]: https://mycube.bandcamp.com/album/drug-of-choice
200 Cube – Drug Of Choice [Alter]: https://mycube.bandcamp.com/album/drug-of-choice
Grime, footwork, no-wave and punk rock are certainly a difficult fusion, but with his new album 'Drug of Choice', Adam Keith aka. Cube has shown us how to meld all of those influences into a difficult yet pleasing sonic limbo. The ex-SPF and Mansion bandmate is a cassette-releasing machine, having released over 15 in the last decade. This album is likewise branded 'tape music', but 'Drug of Choice' has been given a release on vinyl.
Hearing 'Opera' and 'Neighbor', I thought I was listening to a lost Ruff Sqwad b-side. Many tunes on here seem to have a grime, footwork, no-wave and indie punk feel, straddling that ever-sought blend of muddiness and balance. It wants to both hurt and dazzle. The shift from 'Latency' to 'Natural Selector' is a complete u-turn, moving in a split second from space-age brass deconstructionist nightmare (this being my favourite track on the album) to black metal jungle banger.
'Menthol Moon' is an ominous broken beat nocturne with guest vocals from an unknown female singer. It's the loveliest and least difficult track, but it's still awash with farty tape bassline and cut-up drum break beginnings. When we're not being treated to Keith's grotesque vocal gutturations on punk and grime tracks like 'Moderator' and 'Commercial', we delve further into broken-down mud sprawl, tunes like 'Mar-A-Lago' and 'Cusp' never shying from horrid guitar crunch and crudely teased beats.
JIJ

8 Ball – Eleusis (Sneaker Social Club)
Emerging out of the somewhat aloof Grade 10 crew, 8Ball steps up to Sneaker Social Club with a clutch of hardcore rooted experiments veering from ambient deconstructions to full-tilt tear-outs. This album arcs up in terms of intensity quite clearly, but even in the early stages you can sense the tension for what's to come. 'Explain' is a teaser that feels like the last four bars before the drop, looped up and ridden out for four minutes. The tension comes in no small part thanks to the classic tropes of hardcore – a snatch of MC vocal here, a reverbed dub siren there – but the art lies in the way these meaning-burdened sounds work in the context of ambient music.
At some point it feels like the entire album might hover in this liminal zone of rave iconography and mellow meditation, and it's certainly a pleasant place to be. When the turning point does come, as proceedings take a darker tint and breaks start stuttering through the mix, it's still eked out to the point of redefining what the sound of a chopped amen break can actually mean. 'The Moons' is the first time we hear a consistent beat coursing through a whole track, and it's a dexterous bit of drum science to satisfy the most jaded junglist. By taking a willfully obtuse creative path on Eleusis, 8Ball has managed to successfully bring something fresh to the groaning table of breakbeat-minded music.
OW

Liquid Son – Garden Of Eden (Musique Pour La Dance)
If you need a strong dose of something to transport you to fantasy rave utopia, look no further than this latest reissue drop on Musique Pour La Dance. As a kind of follow-on to the expansive retrospective of Electro Music Union that dropped on ava. and Cold Blow in 2019, this release revives some of the earliest work of Jason Adkins and his Bedfordshire cohorts as Liquid Son. Compared to the electro that would come afterwards, or indeed the adjacent bleeps n' breaks sound of Digital Justice, Liquid Son seemed to tap more explicitly into the UK's industrial legacy as much as early house and techno.

The 1985 demo of 'Tonefloat' tells you all you need to know about the synth-pop roots of the standout track, but the magic lies in the full-fat 1991 version. Keeping the haunting synth line, but strapping it to a dark and sensuous acid throb, this is indisputably a UK deep house classic. The breathy vocals simply add to the vibe, and carry through to the heavy-lidded jacker 'Rainfall', which feels like a precursor to much of the UK techno that would come soon after. There's an innocent and ecstatic charm to the whole record which feels intrinsically linked to time and place – long, hazy summer sessions dancing in fields with beautiful souls.
OW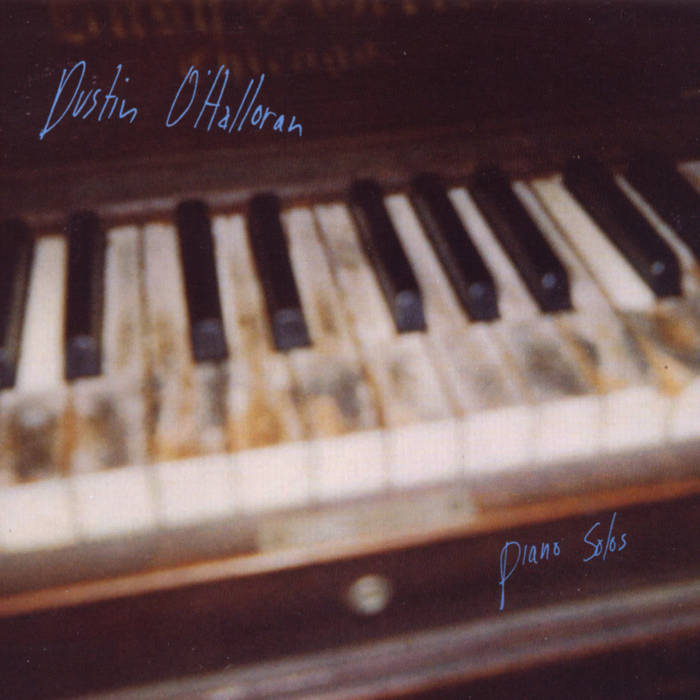 Dustin O'Halloran – Piano Solos (reissue) (Diggers Factory)
If you're getting a bit restless waiting for the release of the new album from A Winged Victory For The Sullen then we have three points to make. Firstly, it's only a couple of weeks away now. Secondly, we've heard it and you won't be disappointed. Thirdly, and most pertinently here, this reissue of meditational sounding piano music by one half of the duo, LA-born and Iceland-based Dustin O'Halloran is certainly something to take the edge off.

It's one of those intimate recordings where you feel as though you're sat in the room, as he spins through a selection of mainly numbered rather than titled pieces, leaving interpretation up to the listener. Maybe it's just this reviewer's mood, but there's a feel of the melancholic at times, but also a sense of optimism rising out of the emotional shadows. Definitely more humble than the full of celestial glide of A Winged… in full flow, but powerful enough in its own way to transport you for a while. Nice one Dustin.
BW

Slowthai – Tyron (Method)
The Northampton rapper has made three singles available ahead of the delayed release for his sophomore project Tyron; 'MAZZA (feat. A$AP Rocky)', 'nhs', and 'feel away (feat. James Blake and Mount Kimbie)'. Since his incredible debut Nothing Great About Britain in 2019, Slowthai has built a reputation on drawing attention to the various crises the Tories have brought on the UK in recent years. The housing crisis, the healthcare crisis, and Brexit all feature in his disorienting and punkish raps – impossible to ignore.

The forthcoming LP promises to be equally political with a dedication to the NHS itself: "this one's for the NHS". Alongside the emotionally fraught and political, the album, in light of 'MAZZA' with A$AP Rocky, promises to showcase more of Slowthai's weird, simmering energy and off-beat flows.
JC

This week's reviewers: Joshua Clark, Ian Watson, Oli Warwick, Jude Iago James, Ben Willmott.