This week's best new singles
All the best 45s this week, from Jamaica to Falmouth and pretty much everywhere in between
SINGLE OF THE WEEK
Animal Collective – Bridge to Quiet EP (Domino)
Originally released back in the summer of 2020, Animal Collective's Bridge to Quiet EP is now available on vinyl and across the four tracks, originally resulting from remixed improvisations, presents a more subdued mood than what has previously been committed to a studio by the US fourpiece.
The four tracks signal a clear exploration into a new turn for the group. The group's pop sensibility does remain, if not a little more obtuse than usual. The assortment on offer here is an atmospheric affair, layered deep with ambient electronics and dub heavy drums that at times paints a heavy, if not druggy picture.
'Rain in Cups' opens the EP with a mix of muted reverb and a range of low humming vocals and is an immediate statement to Animal Collective's shift in sound, not to mention at almost eight minutes, its meandering duration. In fact, the EP comes in at around thirty-three minutes in its entirety offering substantial bang for your buck.
'Rain in Cups' passes over more as an aural sculpture than a song and works very well as an aperitif to the groovier and more upbeat 'Piggy Knows', which harks back to a more dancefloor friendly Animal Collective.
'Sux-Bier Passage' further turns the direction and remains sedate throughout. The track again works like the EP's opener as some kind of prelude to the more heightened follow-on, in this case the record's title track 'Bridge to Quiet'. Awash with magnificent guitar soundscapes alongside big synth divergences and propelled by driving rhythms, it brings the EP into its own and confirms a fantastic record.
The listener may at times need to work somewhat, and existing fans of Animal Collective may be surprised, or if not, then challenged. But the rewards are there for those who commit. It is certainly a grower but more so from the group's perspective a confident twist in direction, and a sure-fire shakeup of the senses.
APC

Yusuke Hirado – Galaxy Highway (At Home Sound)
Ryuhei The Man returns to his At Home Sound label with a predictably satisfying pair of edits plucked from Yusuke Hirado's 2019 album, 'Tower Of Touch'. Jazz virtuoso Hirado honed his dazzling keyboard skills at NYC's New School for Jazz & Contemporary Music under the mentorship of eminent pianist, Walter Bishop Jr, before returning to Japan to form wildly successful Blue Note quartet, Quasimode. As a member of Kyoto Jazz Sextet, he scored something of a spiritual house hit thanks to Ron Trent's sublime remix of 'Rising', and as a solo artist, he's released albums on EMI, as well as current abode, At Home Sound. Aside from delivering a selection of carefully-crafted mix compilations, seasoned digger, selector and edit maestro Ryuhei 'The Man' Teshirogi has made a habit of serving up respectful edits sourced from lesser-known reaches of the funk, soul and disco canon. On title track 'Galaxy Highway' Ryuhei adopts a typically light-handed approach to his revisions, condensing the original version into a lean and compact interpretation.
Astral synths tease over dream-inducing chords while meandering keys swirl and evolve through an effortlessly unfolding arrangement. The live drums maintain a lively tempo, with splashing cymbals, tight fills and rolling flams adding abundant texture to the groove. On 'Rhymes', the pace drops deceptively to that of a gentle summer stroll, before bursting into dramatic double-time as syncopated stabs add to the frantic fervour. Once the storm has passed, the music resumes its horizontal rhythm, while the familiar jazz-funk sound palette of silky-smooth bass, cosmic-leaning synth and twinkling keys see the track off into the sun-kissed distance. There's a tangibly extra-terrestrial tone to the music here, with both tracks likely to appeal to star-gazing lovers of The Rah Band, James Mason, Lonnie Liston Smith, and others of that most refined ilk.
PC

Les Synapses – Bombe Anatomique (Now Sound)
Hailing from the romantic French port of Le Havre via somewhere in the Netherlands, Les Synapses offer up three almighty cuts of what is the group's speciality of psychedelic swathed garage with a healthy side platter of fuzz-drenched freakbeat.
Three monster tracks of, for want of a better word, the 'psych' genre, are offered up on this slice of seven-inch vinyl to create a record of anarcho-hippy vibes a la Here and Now or Kevin Ayers' Canterbury scene.
The bass rumble of 'Bombe Anatomique' propels a psychedelic chant that homes in on the proverbial "man" and realistically topped off with a vocal delivery in the group's native French tongue, which serves to enhance its carefree credentials rather than stand in its way.
Both 'Hyperosnie' and 'Soucis Details' offer a flip side that not only galvanises the out-there, squat-party credentials of this group, but also extols the virtues of sweet harmonies as it does anarchic punk ledger.
With only a handful of EPs and one eponymously titled (killer) album in the group's twenty odd year existence, this single is an excellent listening opportunity for fans and newbies alike to tune into a group who prior to the pandemic were obviously more geared to live performance rather than prolific studio output. Hopefully there is much more to follow!
APC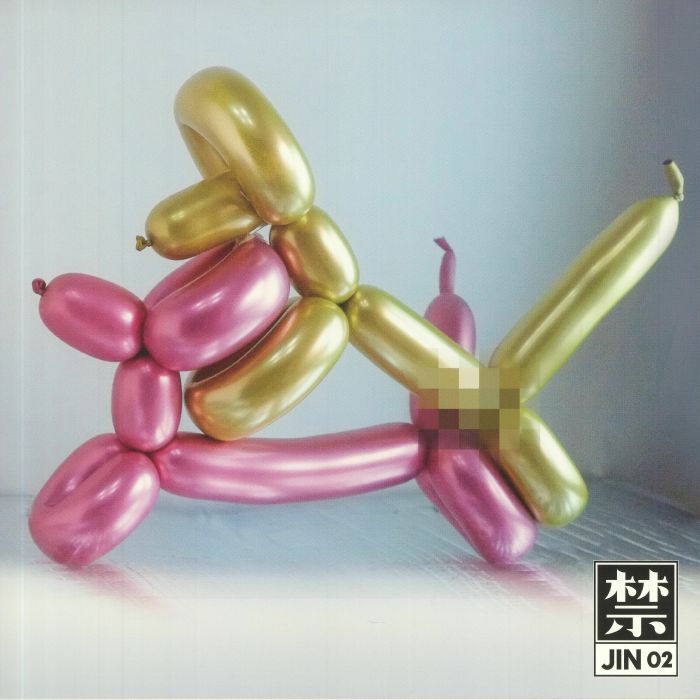 Mr Ho – Jin02 (Jin)
Following their excellent debut from Initials BB and Lujiachi, Taiwan's Jin Recordings look a few hundred nautical miles across the South China Sea to Hong Kong for the next, energetic instalment. The Mandarin word jin (禁) refers to matters forbidden or prohibited, and, judging by their penchant playfully risqué sleeve art, serious thought went in before choosing the name. There's more than a mere intention to shock or titillate behind Jin's game plan, however, and the project launched with a sincere desire to showcase the best of the emerging pan-Asian underground. Here, they turn to Mr Ho to continue the mission.

A jewel in the crown of Hong Kong's compact but vibrant electronic movement, Klasse Wrecks' Mr Ho imbues a distinctly rave-ready feel throughout Jin02. The original mix of 'Holy Smokes' lurches through thick acid, driving snares and hypnotic cowbells, while Dawl & Sween chop up the rhythm to serve up a sinister breakbeat interpretation. The free-party theme continues into the moody, amen break powered 'Emo Spring' before the track is morphed into an atmospheric drum & bass trip via the Sunsiare Reshape. Closing beat 'Not Good With Others' appears full of lockdown-induced paranoia, as reverb-soaked drums power over earth-shaking subs, and agitated stabs add dissonance to the ferocious rhythm.
PC

Annie Eel – Quicksand (Eel)
This week, Falmouth's Eel label – who, prior to the pandemic, were rapidly becoming a cornerstone of Cornwall's electronica scene with their many parties, compilations and EP releases – have slyly dropped a new IDM bit, 'Quicksand' by label owner Annie Eel, aka. Hockeysmith.
The Cornwall-born Aphex Twin mentee is known for her dream-pop-via-trance sugar rushes, with last year's 'Hyper Kobra' channeling influences from Underworld and Cocteau Twins in glitzy barrages of feeling.
Under this new alias, though, a never-seen-before alter-ego is revealed. 'Quicksand' is an unexpected trip n' bass fusillade, on which the artist wails and moans quirkily through guitar cabinet crunches and subtle filtrations. The track opens with a deep, resonantly plucked bass, with a driving force similar in energy to Warp-era breakcore, albeit with a more dreamlike attitude – like a darkwave take on AFX's 'Come To Daddy'.
Annie's vocals take up a lot of perceptive bandwidth, dominating and hottening the mix into sweltering saturation. The track develops subtly, and it's hard to pinpoint where exactly it picks up speed – perhaps it was speedy from the start. There isn't one drum break, but several, and as soon as one settles into regular 4×4 donkism, the next one judders into incalculable breakscience. A squealing, arpeggiated imp of a synth squeaks in and out, like a out-of-control mechanical goose.
Everything comes to a head at around two minutes: the break judders and reverses again, this time morphing into a monumental trip hop beat, which sits for the rest of the track in a crazed ultra-light beam of sound. Annie's vocals lay further back, like they're coming from the other end of a giant gorge. Everything whirls about. The mechanical goose comes back, this time twice as melismatic and squealy. Cue impossible glitch-out effect; gurgly vocalisation, exeunt; fade to black.
Not much is known about the new single, but sources close to Juno have confirmed that it is but one of several new tracks, and heralds the release of something bigger to come in the next few months. Let's see what Eel has in store for us.
JIJ
RDL – Streets [Duppy Gun]
Probably one of the coolest dancehall labels to have graced our ears in recent years, the under-the-radar Duppy Gun Productions was founded in Portmore, Jamaica by a large collective of artists including Cameron Stallones (Sun Araw) and Aaron Coyes (Peaking Lights) in 2011. They've been going strong, lending an unusually whacked-out and psychedelic production approach to vocal single releases by the likes of I Jahbar, Gaza G Sudden and Lucan-I. With such a monumental intermingling of sounds, Duppy Gun's releases always feel innovative, weird, semi-improvisatory and boppish.
For their first 7", they've invited beat-rider and new signee RDL to the fold. Partnered with producer DJ Smurphy, he's put out a strange dream-whirl dancehall single with enough insidious psychedelia to leave our heads permanently cocked sideways – in a great way.
It starts out innocently enough: the original mix of 'Streets' is an offbeat tune, teasing both tripletty dembow and hi-hat rattling trap motifs, and not quite settling into either. There's an endearing watery quality to the hi-hat shuffles in this track, as though they're melting into the background. RDL's deft vocals sound like a staccato, digital autotune mould, indulging a feel of melodic reflection against heartier moments where the bass picks up.

On the follow-up, Smurphy drops the instrumental B-side 'Desert K&QLove Riddim', straddling a head-scratching array of emotions. It starts by alternating between two phrases; one a cheerful synth melody, the other a quizzically bloopy sonic wash. We're soon treated to a – frankly beautiful – middle-8, on which yet another ice bloop dances about before a filtered bass returns, sounding like a laser blaster from Star Wars. This track teaches us to never settle into a constant feel, to stay on our guard amidst all its reversed trap crashes and squashed reverberations.
The final track, a club mix of 'Streets', is released from this tension, appearing as a flat-feel version of its predecessor. Don't be fooled, though, because it's all club-ready. This strange little dancehall cut is what it's all about.
JIJ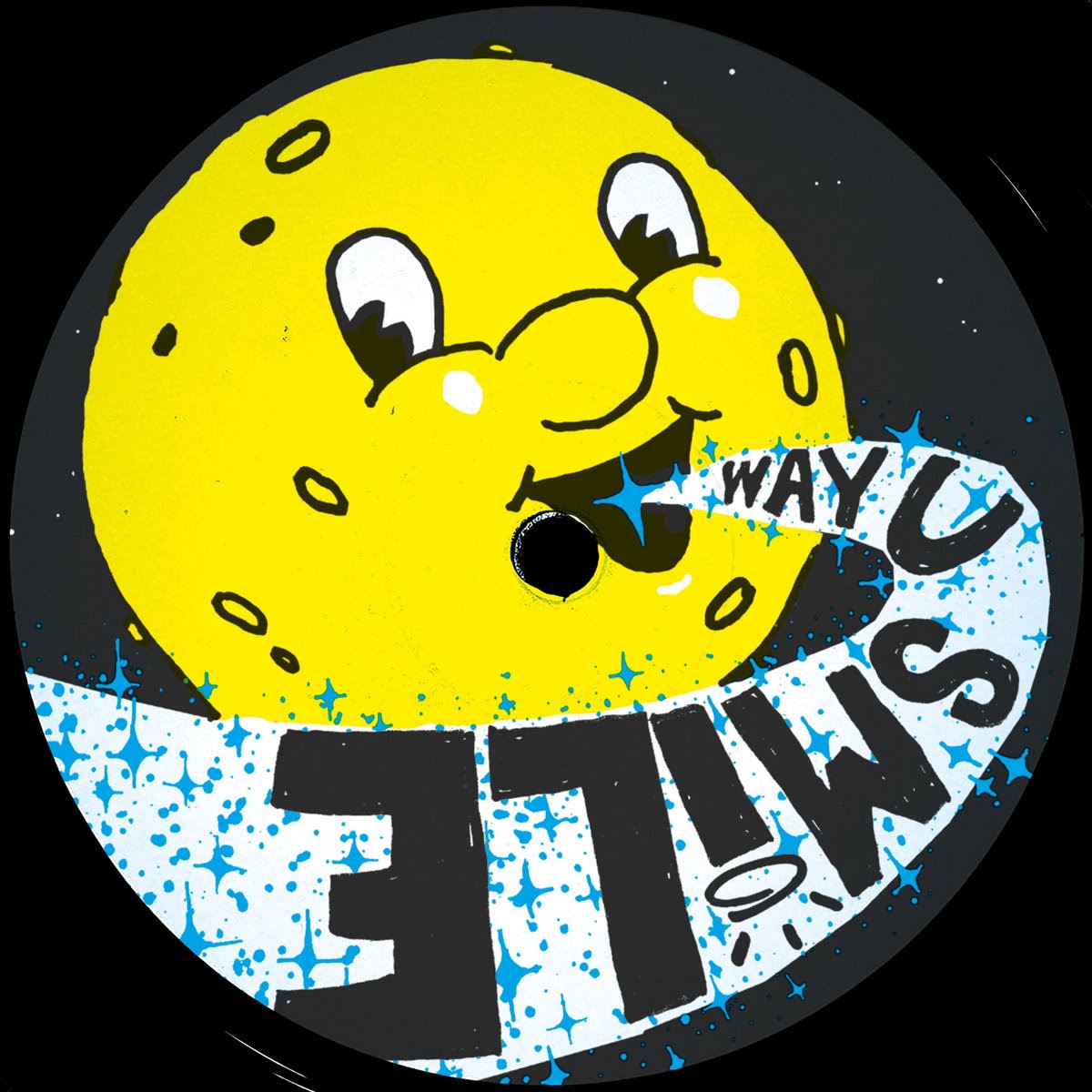 Refreshers – Way U Smile (Refreshers)
When Luke Blair aka. Lukid isn't putting out strange, dub-infused house and beat dreamscapes, he's slyly releasing scratchy breakbeat and jungle on his fun little 12" label and side project, Refreshers. Releasing a new record almost annually, this new EP 'Way U Smile' follows 2019's 'Pork Pie' and 2018's 'How Bout U?', continuing in the tradition of cheesy, cutesy pop culture references on the inner label. Whether this trend was started by Coco Bryce, or Dr. Banana, or that weird hardcore label I can't remember the name of with all the messed up Simpsons drawings on it, I don't know. One thing's for certain: this EP is the cream of that crop.
Infectious is the word that springs to mind. 'Do U Remember' is a highlight: a Michael Jackson-sampling, dub siren rinsing, ice bloop arpeggiating breakbeat boinger where all the sounds bleed together in perfectly imperfect lo-fi unison. It doesn't stop. Refreshers seems to be channeling old-school DJ Junk on the titular 'Way U Smile', pushing the limits of how high-pitched you can get your resampled rave strings to be. Jungle tunes don't do that enough.
'Bells And Whistles' does exactly the same, lulling us into hardcore gyrations with layered breaks chaotics before settling into a more tasteful, soulful house and b-boy vocal-sampling, reverso-synth, slow burn feel. And, in good taste, the EP ends on the beatless 'Moving Up Dub', a welcome bed of warmth, replete with a titular vocal mantra. It's in great contrast to a breakneck trio of frosty, should-be-illegal bangers.
JIJ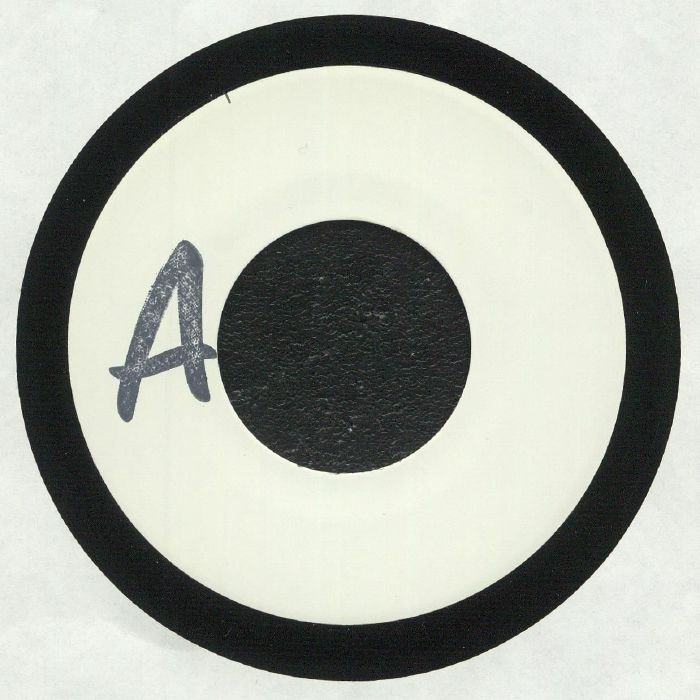 Eddie C – Believe In Love (Bump N Grind)
Veteran Canadian DJ, producer, and downhill skier Eddie C steps up to supply the party-starting goods for brand new imprint, Bump N Grind. The label is born out of a record store-cum-coffee shop on the outskirts of Washington DC, who aim directly for the disco-soul jugular on their inaugural release. Berlin-based Eddie C needs little in the way of introduction, thanks to his prolific catalogue of work on the likes of Wolf Music, Kolour Limited, Whiskey Disco, and his own Red Motorbike Records. A-side 'Believe in Love' drips with funk-flecked soul, as the vocal hook teases over an infectious looped groove before the source material is dropped briefly into the Moulinex blender for a surprisingly fitful interlude.

On the flip side, the Schneller 7" Mix of 'Forever In My Life' sees Eddie C re-imagine the classic number from Prince's 'Sign "O" The Times' album. The late, great Purple One's searing vocals soar over staccato organ stabs and freakish guitar licks, as the smoke-filled sonic landscape adds a saucer-eyed anti-gloss to the original version. The release is strictly limited to 500 copies and won't see the light of day digitally, so it's probably best not to let it lurk in your basket for too long.
PC

Freddie Gibbs – Gang Signs (feat Schoolboy+Q) (Warner)
The two veteran MCs link up on the extremely laid-back single 'Gang Signs' – a teaser for what looks to be an upcoming album. Following last year's collaboration with Sean Price on '4 Thangs', Freddie continues to run victory laps after a string of brilliant albums, including Piñata (2014), Bandana (2019), and a grammy nomination for 2020's Alfredo. 'Gang Signs' is a bolt of pure windows rolled-down, G-funk nostalgia, featuring two of the best lyricists in hip-hop. This collaboration sees Gibbs flex his vocal chords with lush and melodic raps in the tradition of Do or Die and Bone Thugs-N-Harmony – the era he came up in. With its sumptuous bass-line, and bouncy feel-good percussion, 'Gang Signs' is an instant hip-hop classic. The two continue to cement their position among the most highly regarded MCs on a collaborative project which according to Gibbs is "long overdue". The hilarious music video which accompanies 'Gang Signs' figures Q as an animated turtle, and Gibbs as a rabbit who, at one point, gives the finger to some literal pigs while rolling by in a coupe puffing on a blunt, carrots in the passenger seat.
JC
William Doyle – Nothing At All (ToughLove)
A late addition to our singles pile from the former East India Youth man. shared without much warning yesterday. It's a thing of beauty though, of that there is no doubting. It starts like something from an early New Order album but then blooms into a true emotional waterfall, somehow humble and lo-fi but also ambitious and grand, as Doyle's vocals evoke the dramatic heights of Marc Almond on 'Say Hello, Wave Goodbye' or something similarly raw and overwrought, It's got big links to the crooners of the 50s and the synthpop heroes of the 80s, but ends up sounding very, very 2021.
If this is anything to go on, the forthcoming album Great Spans of Muddy Time looks like it could be one of the very finest of the year. In the meantime, you might want to approach this full on weepy with a packet of Kleenex and a stiff upper lip. You may well need both.
BW
J.I.D ft Denzel Curry – Bruuuh (remix) (DreamVille)
The Atlanta native, who was busy collaborating as part of Spillagion last year, enlists the help of Denzel Curry on this remix of a Soundcloud single from 2017. JID chuckles and stutters into this sparse, 808-heavy beat before dazzling with the intricacy of his internal rhyme schemes and the pace of his alternating flows. "D-D-D-D-Damn, said I'm back again to whoop ass / The blicka-blast from the ratchet, man / The maddest, blackest lad in a savage land". JID's devastating bars, delivered with his pattern southern flow, are no more impressive than when Denzel crashes into the track at the two minute mark.
While JID's lyrical acrobatics feel tough to follow, Denzel's charisma will floor you regardless. The raw textures of the Florida-born rapper's impressive voice are a perfect match for JID's effortless flows on a collaboration between two 'new school' MCs. You'll inevitably find yourself comparing the verses and trying to decide who's better, but it is the very different styles of these two artists that make this track so moreish. 'Bruuuh [remix]' is a staggering display of talent from two MCs with impressive catalogues already, but who seem only to be peaking on this cut.
JC
This week's reviewers: AP Childs, Patrizio Cavaliere, Joshua Clark, Jude Iago James, Ben Willmott.