This week's best new singles
Another selection of shiny gems plucked for your delectation from the pile of this week's releases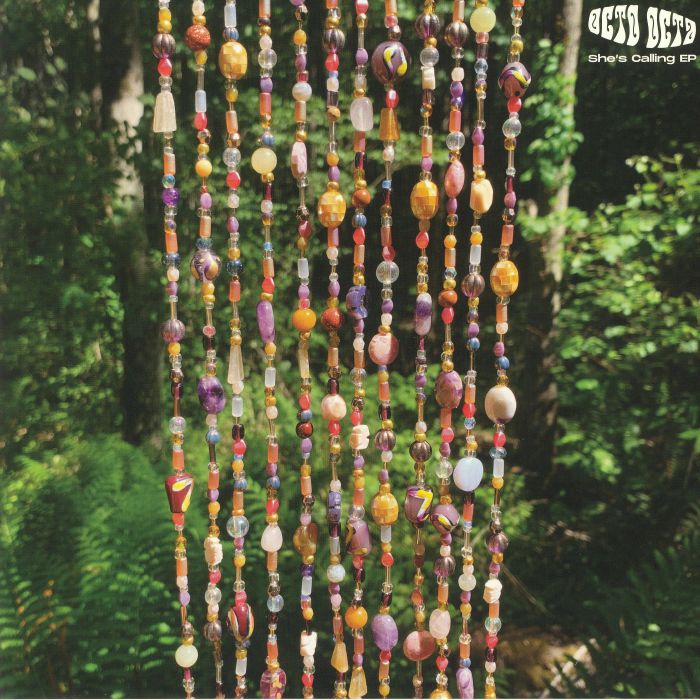 SINGLE OF THE WEEK
Octo Octa – She's Calling EP (T4T LUV NRG)
On last year's Resonant Body, Maya Bouldry-Morrison seemed to be at a crossroads between her razor-sharp instinct for upfront rave bangers and a natural glide towards spiritually-charged atmospherics and themes. The album balanced those elements, not least on tracks like 'Deep Connection' and 'Ecstatic Beat', but it also felt like a tussle between opposing forces. That's no bad thing – plenty of great art has come out of such tensions. Back with her first solo release since 2019, Bouldry-Morrison comfortably settles into a mode that maintains peak time thrust while letting a sense of spirituality guide her musical direction more explicitly than ever before.
There's still an urgent breakbeat charge to 'Goddess Calling', but rather than the hefty snare bite of old, the breaks feel tempered to buoy rather than batter the senses. Around the drums a swirling mist of sound conjures up the energy that truly defines the track – gauzy pads and shimmering leads. Even the prerequisite ravey sonics inherent in Octo Octa have a feathered, psychedelic quality to them. The key ingredient here though is the distant choral tone that forms a backdrop to the track, charging everything with a mystical, celestial quality, which seems to embody the Goddess Bouldry-Morrison channels on this release.
'Find Your Way Home' sounds like it's going to be rowdier thanks to the cut and thrust of hip hop-rooted sample juggling taking place, but even here the intro proves to be a foil to a more meditative strain of party music. This time the method is initially more obvious – a soothing pad that beds down easily on the rambunctious beat, but the track is a long and winding journey that takes in a lot of different scenery from jacking house throwdowns to broken beat deviations, rubbery acid inflections and a subtly trance-ified final passage.
'Spell For Nature' cements the incantation intentions of this record, which finds Octo Octa sounding utterly confident embodying her musical evolution up to this point and wherever her inspiration is leading her next.
OW

TAAHLIAH – Brave (Untitled Recs)
Glasgow's music scene has always been rife with innovative electronic artistry. The late SOPHIE hailed from the city, not only trailblazing a new hyperpop zeitgeist, but also championing trans and queer identity for an entire socio-musical generation.
Now more than ever, bravery is one personal quality we must all work to cultivate. For Glasgow DJ, producer and remixer TAAHLIAH, this has become paramount. She drops her debut single 'Brave' on Untitled Recs this week, encapsulating the experience of coming to terms with being trans, as well as an internal longing after the club spaces which we may not re-experience until 2022.
"Misfortune / laid out on my bed / I tried to please you / but I needed to be brave" – these lyrics conjure a familiar image of unfortunate circumstances thrust upon us. Of being kept unwillingly close to our own beds, but also attempting to transcend this confinement, physically or personally. The single is unrelenting and unsubtle, a climactic, big room breakbeat hyperballad with enough post-ironic feel good synth flare to put Scooter or Gigi D'Agostino to shame. The track's hyper-high vocals – courtesy of collaborator Sophie Thornton – have an occasional robotic feel, as though they have just emerged from imprisonment in a digital universe. As the lyrics implore us, we "don't think twice" about this quick-burner of a track. It instantly commands our attention, seemingly bridging happy hardcore, trap and deep house in one fell swoop.
Having shared stages with SOPHIE, as well as queer club icons LSDXOXO and Eris Drew, TAAHLIAH also made her Boiler Room debut last week, contributing a happy hardcore magnum opus of a mix to the Hard Dance series. That's not all She's also performed at the virtual party Club Quarantane, and is the first black trans artist to have been nominated for a Scottish Alternative Music Award. With such a strong debut, we're feeling Taahliah's bravery rub off onto us, and we're sure it won't run out.
JIJ

EP/64 – EP/64-57 (Avon Terror Corps)
'EP' in this context not only stands for 'extended play' but also 'Ephemeral Project', the Avon Terror Corps associated Bristol band from which this new cassette originates. EP are an audiovisual jazz improv supergroup spearheaded by vocalist Dali de Saint Paul, who invites a rotating group of talented friends to improvise for an exclusive set of 64 performances. 'EP/64-57' refers to their 57th performance, which took place at the Bristol Germ's third magazine launch on 1st Feb 2020 – exactly a year ago this week.
As it was their latest show to date, the performance is still fresh in the performers' and attendees' minds as though it were yesterday. It consists of two long-form bits, 21 and 16 minutes long respectively, laden with guttural skronk sounds and eroto-comatose chants. Influences fuse together, be it Dan Johnson's hardcore ritual drumming, Saint Paul's banshee vocals, or Ben Vince's wide-eared sax and electronics. The FX populating the stereo field in the first track delve into the unearthly and grungey, somehow managing to sound reptilian – like the grunts and snaps of a crocodile – at the 12 minute mark.

Both performances deal equally in gloomy overspill, ending on messy walls of sound. 'Track 2', however, truly leans into the impossible. Beginning from Saint Paul's command "let's go" – which she repeats again and again, gradually deconstructing the phrase beyond semantic satiation – we are also treated to Vince's sax running through some kind of wibbly gate, spurring the tune into techno-punk salvation-via-saturation after around 5 minutes. It breaks down and builds again, Saint Paul announcing "this is fucked up", signalling the second build to a freeform drummed, tremolo'ed, hyena-wailing catharsis.
Despite only recording the improv session through two microphones, "this show was LOUD", comments Bandcamp supporter and gig-goer Josh Cooke, "packed full of people bouncing barely able to move and played through a 3D soundsystem. I couldn't see them, I couldn't really see anything apart from a red strobe… Strange forces at work I think…"
Jij
Nanette Natal – It's Over (Dynamite Cuts)
As part of Dynamite Cuts' sole dedication to re-releasing obscure jazz in never-pressed-before 7" format, they've now added two choice cuts from Nanette Natal's 1980 LP 'My Song Of Something' to their already-impressive catalogue – 'It's Over' and 'Love Signs'. Natal has been active as a jazz, swing and americana singer for most of her life, releasing a vast stock of albums throughout 1969 to 2001 – but none so rare as this original private press. The new release is limited to just 400 black and 150 red records, and – in a move of charming vinyl purism endemic to the new label – has no accompanying digital download.

Funnily enough, the A-side 'It's Over' was the final track on the original album, whereas 'Love Signs', the new B-side, is its first track. The reordering sees them now complement each other in a refreshing fashion, acting almost like a snapshot of the breaking up and rekindling of love's flame. The record's first half, 'It's Over' – perhaps Natal's most well-known track from the original album – is a lengthy trip through her unrelenting talent as a vocalist, impeccably recorded in a mood of pleasing, virtuosic ease.
Pat Wehl's drumming is effortless and soft, matched by the utter clarity of Natal's voice. 'Love Signs', on the other hand, is like an augmented version of the A. "Love signs / the devil's got a hold of me", we hear Natal chirrup excitedly at the prospect of new love, against an instrumental backdrop which is somehow twice as lively as the last. This is a thoroughly neat and sweet re-release, for those who like their jazz cheerful.
JIJ

Frederik Valentin – 0011001 (Posh Isolation)
Still hot from their their conclusive December compilation 'Under Stars / Shells In Colour', Copenhagen's Posh Isolation makes their 2021 release debut with the first of two new EPs from multi-instrumentalist and producer Frederik Valentin.
Along with Lust For Youth frontman Hannes Norvidem, Valentin is a former member of the duo KYO, who have released four EPs on the Danish label since 2016. Valentin also collaborated with Loke Rahbek (Croatian Amor) on the albums 'Buy Corals Online' and last year's 'Elephant', both contemporary electroclassical, alien folk elegies.
'0011001', though, marks a new shift. It is Valentin's first short-play release, but it is one of two – the other being '0011000', out later this month – which will culminate in a twofold album. Frederik describes the full project as "the space between becoming a father and losing my mother. All within one year, the space between zero and one." Now we know: '0011001' is his most sensitive work to date, reflecting sombrely on the joy of fatherhood. Laying bare the artist's tendency to collaborate prolifically, it features both Chinah's Fine Glindvad and Jeuru on vocal cameos, adding a live, emotive dimension which is often difficult to tap into.

As has become one of Posh Isolation's trademark motifs, Valentin opens the first track 'Hello' with a breathy, droning angel ambience, blended with field recordings and snippets of white noise. You barely notice the organ creeping in before Glindvad's gorgeous voice pops out of the mix, all womblike and low-toned, capturing that ever-lusted-for DIY, intimate feel. It's like the up-close, paternal caress of a baby's cheek. A similar track is our favourite: the Jeuru collaboration 'Blue', on which the vocalist delivers a lolling guitar ballad before giving in to a rapturous, blustery peak. The track evolves over 7 minutes, the perfect amount of time to build to a beatless elysium, and to herald the EP's final track. 'Thank You' ventures beyond the pearly gates, its subtly recorded piano and weird lulls again providing an ultra-HD vision of parental joy. If you need a slice of sheer beauty to get you through the year, '0011001' is probably all you need.
JIJ

Crouds – Outsider (Molten Moods)
Molten Moods is the Munich label who have, as of now, kindly graced us with no-nonsense breakbeaty techno by the likes of David Goldberg, Leibniz and Jonas Friedlich. Now they present 'Outsider' by the Berlin duo Crouds. The duo consists of Andreas Schuller and Jay Nagel, both co-founders of the city's Sonic Ground collective, which focuses on live improvisation.
Far from a live feel, though, 'Outsider' is a straight-up collection of bangers, charting excursions in UK bass, gated rave trip-holes, and sinogrime. The EP aims for "classy" allusions to nineties dance motifs like hyper compressed and resampled piano chords, a theme which sits nicely with the newer-school production sheen heard on the A track 'Trust An Outsider'. 'Hikikomori' is the follow-up, an undeniable bopper whose droning FX and ceaseless drums fills us with just the right amount of dread. 'Rustin' Peace' is the EP's highlight, though.
Its impact comes from the spaces of silence between its drum hits, interspersed loosely with whispered vocal snippets from an old film. Timed gracefully with every jagged twist and turn, these whispers are meld with the track beautifully. Perhaps this was helped along by Pole, whose mastering lends just as well to clubbed-out grime as it does to dubbed-out soundscapes. An impressive, claustrophobic EP.
JIJ

Nik Turner and Youth – Tesla (Youth Sounds)
Former Hawkwind member Nik Turner and Killing Joke bassist and award winning producer Youth have put out a psych/space rock album titled Interstellar Energy. Of the record, Youth wrote on social media: "It came about after a couple of Glastonbury Fest Space Rock Jams with Steve Davis officiating, always great to work with Nik, love his vibe and also with Bruce Welch another Hawkwind Psyche legend."

This jam plucked from it, 'Tesla', proves the great synergy they had hanging and performing together in Glastonbury carried on through to the ordinary world. The pair recorded at Ray Davies' legendary Konk Studios with the backing band they call The Space Falcons: Bruce Welch (guitar), Matt Smith (keyboards), Will Hughes (bass & percussions), Richard Lanchester (drums) and Chris Barnett (violin).
Turner's sax is so effortless and beautiful next to Youth's muscular bass riff that drives the song. There's an exciting smorgasbord of effects making it a feast for the ears. Like a starry shooting-star ridden sky, there's constant stimuli in the mix, yet nothing feels superfluous.
Youth Sounds – a new imprint that will unleash over the coming year new records from Vivien Goldman, Blue Pearl, Mad Professor, Lee Scratch Perry, Big Paul Ferguson – have had the honour of releasing this single and the full length. Hopefully, there's more new material in the pipeline from Nik Turner and Youth soon.
CT

Timothy J. Fairplay – 'Pathfinder Theme' (Höga Nord Rekords)
Höga Nord is a reliably strong label. They first came into my knowledge after Andrew Weatherall told me about them. I met him outside The Social in Central London. He wasn't performing that time, he was there to see the then new to Heavenly Recordings band Confidence Man live – a band he'd later remix. Anyway, what do you do when you meet one of the world's greatest ever DJ's? I had to get some great tips for new music. The recommendation he gave me was Höga Nord records from Sweden, who he was signed to for his album Qualia. An album that would tragically turn out to be his last ever.
Weatherall's engineer and collaborator in The Asphodells, Timothy J. Fairplay, meanwhile, is one of the Höga Nord family. He released music on this label for the first time back in 2016. His latest release for the label, 'Pathfinder Theme', is particularly special because there will only be a few physical copies available once it's out on 26 February; it's only available to people who sign up for their 2021 singles club. Seems like a collectors item waiting to happen given the especially great sound. The track is a cosmic dancefloor number befitting of the label's manifesto: "Höga Nord wants to expand your senses and revolutionize your mind by constantly looking and listening for those rare and magical moments in pop culture."
CT

Uma Chine – Visits (WERF Records)
Uma Chine – the dreamy Belgian pop-noir band – are one of the most alluring acts around at the moment. The band's largely ethereal new single 'Visits', which comes ahead of their second album (out 9 April), strikingly kicks off their new chapter. The core of the band is the vocal sound – Nele Gussem and sisters Rana and Shereien Holail Mohamed cleverly toy with melody and effortlessly interlock. The band behind them is mesmerising, also. The vintage synth tones are so good that it's certainly not retro fetish driving its inclusion; it feels absolutely essential to the mix alongside the bass guitar, drums and other instruments.

Uma Chine do well to be unpredictable in their songwriting, too. There's moments where it drops down and gives way to bombastic carnival-y percussion offering a light-hearted switch in what's otherwise a really slick song. The band's taste for theatrical sections like this highlights their ability to think out the live show – 'Visits' could really become a fan favorite once we get touring back. The album, meanwhile, ought to be well worth listening out for and comes off the back of some fantastic acclaim for their debut album in the Belgian press and beyond.
CT

Guard Of The Abyss – Hunting (Trash Can Dance)
Meelis Salujärv of Estonia, who currently plays in a psychedelic duo named Helves Kopitus, made dark ambient music under the artist moniker Guard Of The Abyss for some time. And Tallinn-based cassette label Trash Can Dance isn't about to let that be forgotten. The label has uploaded 'Hunting' to Soundcloud to tease the imminent release of a Guard Of The Abyss compilation album. The compilation's eight tracks were all released between 2002 and 2006 originally. If 'Hunting' is anything to go by then the cassette will be a stellar listen. Salujärv's haunting sound, achieved through blending deep, bowed cello with ominous synth patterns, is immensely transportive.
There's no drums and it's a relatively sparse arrangement which conjures a lonely, bleak atmosphere. There's perhaps an axis with armageddon discourse since images of an earth that's been ravaged can be conjured in the listener's mind as bleak sounds creep. Salujärv's current music with Helves Kopitus comes from a much happier place – so it's nice to hear a soul less troubled. Nevertheless, the artist allowing this darker sonic past to be rediscovered means we're getting a more complete picture of the artist as a person. Something that will certainly reinforce Salujärv's already esteemed reputation on the Estonian underground.
CT
This week's reviewers – Cai Trefor, Jude Iago James, Oli Warwick