This week's best new albums
This week's headiest long playing delights as selected by Juno Daily's reviewers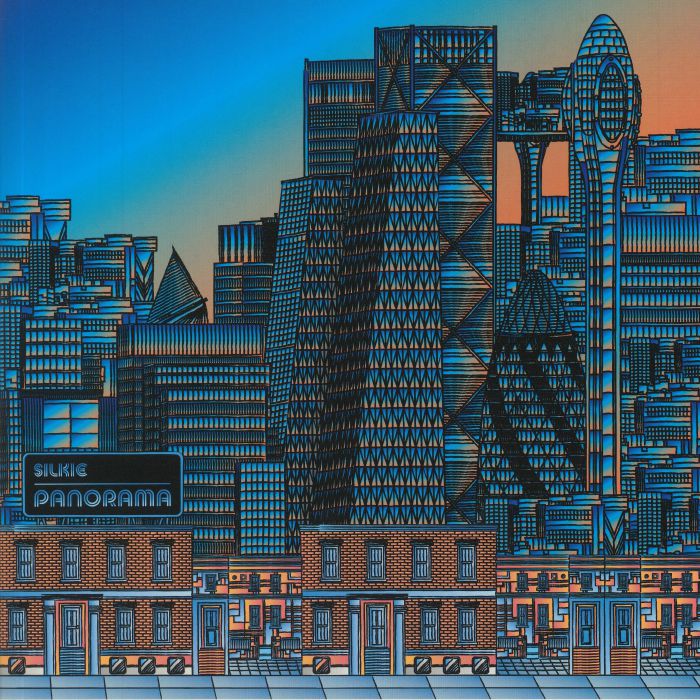 ALBUM OF THE WEEK
Silkie – Panorama (Deep Medi)
Silkie (Solomon Rose) hardly needs any introduction, but we'll indulge you for old times' sakes. He's been going since 2004, maybe earlier. First emerging with his debut 12" on the UK garage and grime label P Records, 'Order' was a haunting grime single and perfect addition to the 140 melting pot at the time. It blended an almost creepy, Carpenter-esque synth chime with a trademark saw bass which would appear on several records to come.
Silkie is known for his hand in 'purple', a jazzy, melodic offshoot of dubstep. But it's hard to guage where he began to make his mark in that vein. In 2005, he released his first EP on Antisocial Entertainment (also home to purple pioneers Quest, then known as Conquest, and Mizz Beats), 'Sign Of Da Future'. The B track 'Strawberries' provided chipmunk vocal-heavy, sultry contrast to the two gruesome A singles.
Perhaps it was his Deep Medi debut in 2008, though – 'Hooby / I Sed' – which set him apart. Released as a double-pack EP for Medi-07, along with fellow purple pioneer Quest's EP 'The Seafront' – it marked a sonic shift for the label. Sure, 'Hooby' was still firmly rooted in bass-driven mood and oomph, but you still could hear the occasional high register synth pop out of the mix, like a repressed magenta trying to worm its way out of a bass cave-in. It still came in stark contrast to earlier, more aggressive contributions by the likes of Loefah, Hijak and Goth-Trad.
13 years later, Silkie returns to Deep Medi for his third album, 'Panorama'. Like the wide-angle shot of the mega-city skyline on the front cover, it manifests as a comprehensive dedication to purple sound, and a many-angled take on the style he has cultivated for almost two decades.
We are bowled over by 'Leave It', which makes a stark use of a pre-beatdrop soulful vocal snippet, a technique endemic to certain UK garage tracks such as Bump & Flex's 'All I Do' dub. The album steadily ups to a frolicky pace, with the next track 'Equine Piper' being an exercise in muted Skreamizm, blending a triplet-tinged flutey beat with diminished blue note chords. 'Strong Stable' flips the script again, sounding almost like a Coki-meets-Downlink intercompany crossover, proving Silkie isn't afraid of 'midrange' sawtooth sounds.
One of the album's deepest mauves is 'Pyrrhic Victory', a title befitting of the conflicted mood it portrays. The tune lulls us into a false sense of calm with its flaneuristic G-funk whistles and blankets of chord warmth, shortly before revealing a grating bass in the following phrase, spilling perse purples into blood reds.
Of note, too, is that the album sees the formerly leaked, shoulder-pumper track 'Ring Mod' finally getting a release. Originally surfacing in 2014, its 2021 official release is an indication that 'Panorama' spans the better part of an entire decade's worth of production work, true to the name's implied sense of scope. And with an existing remix of 'Big 45' by Cimm, as well as a promised remix of 'Did You Know' by Zed Bias, it's in fact bigger in scope than we could have ever anticipated.
Providing exclusive insight, Silkie said: "I started working on the album around two years ago without knowing I was making an album. I prefer it that way. I don't like putting the pressure of making an album on my shoulders before I start making music. When the idea of the album was born, I approached it like a label would; listening to the music I've been making recently, seeing what makes sense together. That ended up being natural for me, capturing a snapshot in time of my musical journey."
JIJ

The Paradox -Counter Active (Axis)
We're never short of Jeff Mills releases to chew on. Detroit techno's spaciest architect has a relentless work ethic and insatiable curiosity that sees him yielding concept after concept. Given the work rate and his time in the game, it's sometimes hard to sift through everything and find the gems, but this collaboration with Jean-Phi Dary as The Paradox feels explicitly different. Admittedly, Counter Active does start with the unmistakable sound of a 909 – so far, so Mills – but even the beat is different to a typical Axis record.
Instead of circular, incisive cascades of techno rhythm, we're locked into a finely chiselled house beat, and it acts as an unfussy carriage for a sweet panoply of Rhodes, muted guitar plucks and full fat Moog flex. This is Mills in house mode, setting a simple scene for an illustrious player to bring his live, handcrafted touch. It's as smooth as silk, and steeped in vibes.
Accomplished French multi-instrumentalist Dary crossed paths with Mills during a collaborative project for Tony Allen. The two found a synergy in their playing and committed to pursuing a project together, which results in the six real-time improvisations you hear on this record. It's staggering to think they were relying on their instincts and simply reacting to each other when you hear 'The X Factor' take flight in the midsection, as dramatic drops, pauses, surges of energy and moments of sheer beauty rise and fall.
It's Dary's playing that takes centre stage throughout Counter Active, gliding from instrument to instrument while building up opulent, Afrofuturist scenes one after the other. Of course Mills is still techno through and through, even when he drops a house beat, but in spirit Dary is also inherently techno in nature, even if his playing owes its tactile human nature to jazz, Afrobeat and soul. In the end, all the music is part of a continuum that circles back on itself.
OW

VARIOUS – TFGCX (Themes For Great Cities)
What seemed to begin as a furtive murmur from clued-in kids about a heavy-grooving hotspot in Northern Germany has grown into a loosely-defined genre with an international cast of artists trying to capture the magic. Salon Des Amateurs in Düsseldorf captured a mythical energy in its DJs and regulars which was addictively intoxicating to anyone who came across it. Now, thanks to flagship residents like Lena Wilikens and Vladimir Ivkovic (although with a respectful shout to Andrew Weatherall as an early pioneer), a particular kind of sound (slow, chugging trips mixing up minimal wave, disco and post punk) has lit a fire and there are scores who want to lose themselves in the smoke.
Themes For Great Cities is a label right at the heart of this phenomenon, although the incredible and highly sought after back catalogue isn't a one-dimensional exercise in rote chuggers at all. To toast 10 years, six of the label's most prized mystical mind-enhancers have been gathered together for a fresh airing. Wolf Müller's 'Dickicht' is a perfect place to start, dealing in one of the springiest, freakiest beats the mightily talented Jan Schulte has ever turned his drums to. It's far too sprightly to be considered a chugger, but the outsider attitude and insanely danceable dynamics of the track make it perfect party fuel for wayward souls.
Lucas Croon's synth-pop B-side stylings on 'Ascona' make for an interesting contrast, not least when positioned next to the brooding drum mantra of Toulouse Low Trax's 'Rushing Into Water'. If it feels like we're edging closer to chugging territory, it comes on full force with the slow and nasty synth-noir of Mekine U Teksi's 'Odyssee'. Even if the pace nudges back up a little on Neuzeitliche Bodenbeläge's 'Ich Verliebe Mich Nie', the pitch perfect minimal wave posturing on the track keeps proceedings firmly in the pocket of nightwalking denizens locked into the death disco.
OW

ADI – Basic Moves 14 (Basic Moves)
Hailing from Bogota and with very little else to her name thus far, ADI is the kind of artist whose music makes you stop in your tracks to pay serious attention. It's telling that Belgian label Basic Moves saw fit to carry her first serious release as an ambitious double 12" and bonus 7" release. There's not an ounce of filler on here, and anyone with a shred of appreciation for dusty beat construction abstracted from the hip hop tradition will find themselves nodding in satisfaction from the get go.
It seems like ADI has found a signal chain that works for her, whether that be through the genuine grit of an MPC or a crafty in-the-box process, but there's a distinct crunch to the beats from opener 'Output' to closer 'Beginning' that feels utterly timeless. But there's no specific throwback touchstones guiding the compositions across this release – 'Output' is mainly defined by a bugged out lead line that wobbles like the melody was played on a broken pitch fader. Perhaps it actually was. The mood of the track, on a laid back but impactful broken beat tip, suits the weird slant of the synth, capturing dreamy, non-conformist energy and distilling it in style.
There's an overall sense of restraint that also holds a lot of charm on Basic Moves 14, where a simple beat and looming bass will suffice. The melodic elements tend to be light and airy – slight chord drops in the middle distance, pads further out, and keeping the rhythm section up front. That also affords space for some playful elements to keep the mood bright, such as the excellent Fugees dice up on 'Break It Down For You'. When things do get denser, as on the sublime broken house beatdown 'Mad Love', there's still a light touch that stops things getting overcooked or tiring. It's an album you come out the other side feeling refreshed and energised by, but without all that new age guff. A frankly stunning debut from an artist with an undeniable gift for speaking profoundly through her chosen tools.
OW
New AD93 signee Venus Ex Machina is a multidisciplinary artist whose disciplines, being multitudinous, know few bounds. Having contributed the track 'Blood Moon' to NON Worldwide's Compilation Trilogy, as well as crafting audiovisual installations for Hyperdub, Moogfest and Optimo Music, her debut 'Lux' now surfaces on the ex-Young Turks sublabel, marking yet another shift away from the label's trademark dance focus.
Described by the artist as a "requiem for Earth beset by environmental change", the album sounds like an ode to subterranean environments, never shying away from the gritty, lowercase sub-100Hz region. Maximalist and grim, each track forms its own wall of optimised, loud sound, 'Mysterium' and 'Nachtspiel' reconciling dark ambient excavations with EBM and acid ostinati. It feels as though the artist is aiming loosely for the theme of environmental resurrection, likening her music to a "digital sanctuary" and a "no in-put mixer scree". A scree is a smattering of stones covering a mountain or cliff face, and the album feels like exactly that, with tracks like Blood Moon's 'Solar Mix' and 'Quaraquara' evoking the feeling of scrounging through alpine rubble, trying to find rare artifacts like the occasional digitally-rendered bloop or squelch.
JIJ

No Smoke -International Smoke Signals (Warriors Dance)
No Smoke was headed up by Fred McPablo and Tony Addis. Alongside Kid Batchelor, they were caught up in the slipstream of the late '80s house explosion in the UK but with a unique slant compared to the glut of the era's acid house and early breakbeat hardcore sounds. Fred McPablo's Ghanaian heritage was intrinsic to the sound captured on International Smoke Signals, which was recorded at Addis' Addis Ababa studio in North West London. This was soundsystem house intrinsically responding to club music as a Black artform, steeped in the deft programming of Chicago house, the expressive machine language of bleep techno and the dubwise sonics of Jamaica.
There's just no faking music this heavy, and the raw expression McPablo and Addis achieved in their dynamic productions positions this collection as one of the most vital documents of UK club music at a time of great sonic evolution. Whether turning on the breaks for 'Don't Touch Me' or conjuring up transcendental mysticism with the evergreen 'East of Eden', No Smoke were undeniably the real deal in the face of pasty imitators. If the music had aged at all in 30 years, the remastering has brought these flawless slabs up to spec – all nine armour plated workouts sounding the best they ever have on this essential reissue.
OW

Aaron Cupples – Island Of The Hungry Ghosts OST (PAN)
As part of its immigration detention policy, Australia detains many of its asylum seekers on offshore locations before they can enter the country, where they face poor living conditions, emotional abuse, and detainment for years at a time. In 2013, the government cracked down further, citing deterrence as their cause.
Gabrielle Brady's 'Island Of The Hungry Ghosts' is a 2018 hybrid documentary film comparing the natural world of Christmas Island and the lives of the asylum seekers detained there. The film follows the work and life of real trauma counsellor Poh Lin Lee, who talks to them on a regular basis. Living with her family on a "seemingly idyllic paradise", there are many sinister subtexts: in one scene, Lee drives home, listening to a news broadcast about a new law threatening up to 2 years in prison against counsellors who publicly disclose what they see inside the centres. Meanwhile, indigenous locals carry out their "hungry ghost" rituals for unburied spirits, and migratory crabs are witnessed in their millions, moving from jungle to ocean.
Now the film's soundtrack, by London-based composer Aaron Cupples, sees a release on PAN. Aiming to "give voice to the island through the score", Cupples used an array of bespoke instruments and recording techniques. For one piece, he "settled on a handmade long-string instrument. This single 13-foot long wire was tuned, bowed, and electromagnetically oscillated to create slowly evolving textures and deep layers of resonance."
Delving deeper into his mission to "perceive the island itself as the (film's) protagonist", Cupplies soon interwove the score with audio by sound recordist Leo Dolga. These sounds include insect choruses, bird calls, erupting blowholes, fire, water, and Buddhist prayers for the dead. Christmas Island's Buddhist influence rings particularly true, with Cupples basing certain rhythmic elements of tracks like 'The Hungry Ghost' and 'Trapped Air' on the ritual drumming and chanting of its local nuns.
The result of this experimentation and collaboration is a sprawling, yet evenly-paced and minimal, soundtrack, which respects the film's deflated mood of peace and defeat, and sees little difference between musical elements and the natural sound of the island.
JIJ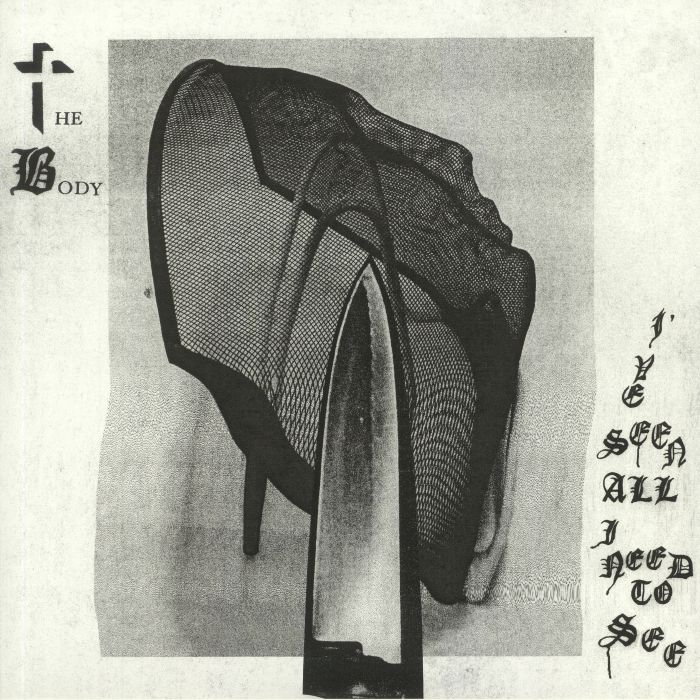 The Body – I've Seen All I Need To See (Thrill Jockey)
Experimental duo The Body's new album is one of the bleakest, heaviest records you're likely to hear this year. With song titles like 'Eschatological Imperative', 'This City Is Shelled' and 'Path Of Failure', that should be clue enough that this isn't designed to be a light-hearted listen. For its apocalyptic narrative to succeed in having an impact, it works for the band, who have a masterful command of analog synths, drums and any other tools they have at their disposal, to ramp up the distortion. Listen to 'Tied Up and Locked In' to get a sense of how extreme it is; it sounds like swathes of land collapsing into the sea, there's petrified screams, and the unsettling, ominous creep of the war drum drives the track.
On 'They Are Coming', the Rhode Island duo crank up the screams further, shaking the listener to the core – in a good way. After immersing oneself in their exhilarating sonic experiments, you find yourself in the quiet between tracks catching your breath and the hairs standing up on your neck because of how intense it is. Such transformative listening makes The Body's music somewhat the aural equivalent of standing on a bed of nails – the tense feelings are somehow nurturing.
CT

Various Artists – Post Office 5 (Telegraph)
French micro house is alive and well, in case you needed to ask. Telegraph, a sublabel of Logistic, has been a fundamental part of Parisian playful twists on the minimal techno tradition since the early 00s, and they're still releasing music that sits apart from the de rigeur churn of minimal tech house. The Post Office compilations have naturally served a vital role in surveying the scene around the label at any one time, and so the fifth instalment in the series feels like a perfect opportunity to catch up with the label and its associates.
There are plenty of familiar faces here, from loop-riding maestro Losoul to off-kilter sample-juggler Ark. Michel Baumann is present as Jackmate, this time working alongside Polish staple Jacek Scienkiewicz, while Matthew Dear makes a surprising return to releasing techno under his own name (making for one of the compilation highlights in the process). What's noticeable is the over-arching chilled mood coming from these artists. They were never the ones turning out breakneck bangers anyway, but there's a distinct slant towards mellower sounds draped over the spectrum of slender, sliced beats.
Bruno Pronsato's dislocated, wriggling funk is perhaps the most direct callback to the freakiness you'd find in the early Post Office compilations, but the tone remains calm even if it sounds like the dancefloor has been doused with treacle. A product of the times we're in, or a sign of artists less interested in the peak time sound? Either way, it's a sparkling update from one of the finest labels in the creative corner of the minimal scene.
OW


SlowedChromeChain – Forbidden Fragment (self-released)
SlowedChromeChain came into Juno Daily's hands through Tallinn-based cassette label Trash Can Dance label, which already gifted us one of our tracks of the week acts, Punane Magneet-Lõvi.
This 20-track album appears to be divided into four chapters – Dream I, II, III, IV' – conveying that the experimental sound is based on his dreams. The bottom of his Bandcamp page gives no biographical details other than "endless sleep" which further cements this idea. What's clear is Sepp's imagination is an active place full of contrasts – frequent blasts of trap percussion is the backbone of a lot of the material but we're never left to linger too long in one style, as placid, hypnotic ambient moments provide welcome contrast.
Sepp too has a tendency to blend contrasting elements into a singular composition, with something beautiful riding up alongside blistering noise. 'Mirror' is the most overt example of this as we hear monotone feedback alongside the chimes you'd likely hear picking up your soya milk and incense sticks. SlowedChromeChain has only quietly put this LP out, yet given his last four records – including his noise experimental record Life Behind The Sun, and his sci-fi synth opus Crystal Quetzal – are on Trash Can Dance, we can hope it sees a physical release on the Estonian label soon. It's certainly worth it.
CT