This week's best new singles
Juno Daily's reviewing prospectors digging deep for this week's vinyl gold nuggets

SINGLE OF THE WEEK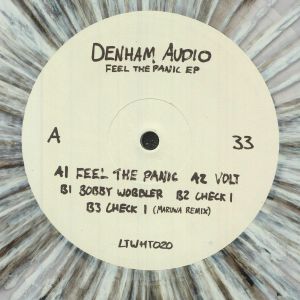 Denham Audio – Feel The Panic EP (Lobster Theremin)
It's hard to keep up with Denham Audio right now. The last few years have seen a salvo of killer 12"s splaying across labels like Sneaker Social Club, Frendzone! and WNCL's Library Tool Kit, while frequent sparring with Borai helped launch the Club Glow series as well as essential drops on Higher Level and E-Beamz. It's a buoyant time for hypercharged rave music, which seems ironic given the dearth of raves across the globe, but right now there's a great catharsis in listening to peak time rushers and imagining a crowd losing their collective minds.
Denham Audio seems to understand exactly how to elicit those kinds of feelings, and indeed their music is steeped in all the strongest facets of the hardcore continuum during its breakthrough years. Drop the needle on 'Feel The Panic' and the breeze you'll feel from the limber break and subs quickly turns into galeforce wind as the track drops into a gnarly acid line. A simple 909 hat over the top, a Hijack sample and rave perfection is achieved.
If 'Feel The Panic' is the consummate lead track, 'Volt' is the one that will have DJs imaginations sparking thanks to a particularly rugged break and a more heads-down, linear demeanour. But it's actually on the tracks where the conventions get more shattered and scattered that things get really exciting. 'Bobby Wobbler' leads in with a masterful approach to breaks dicing and effects-riding that feels genuinely novel, and not at the compromise of the drop, which hits home with brutal precision. Rather than the forward-charging breakbeat found elsewhere on the EP, here the groove is a slippery, side-swiping one led by a bubbling sub that defines the whole track. With crooked drum programming over the top, it's a frankly astounding slice of contemporary rave tackle.
Maruwa's remix of Denham's 'Check 1' is a welcome shocker tucked in the B3 slot as well, flipping from tripped-out synth modulation to house-y organs, pianos and strings without sounding trite. The Steel City Dance Discs crew member from St Petersburg has been forging a playful, direct sound which comes to the forefront on this taut and punchy version, throwing a different shade on Denham's particular approach to the craft of breakbeat dissection.
OW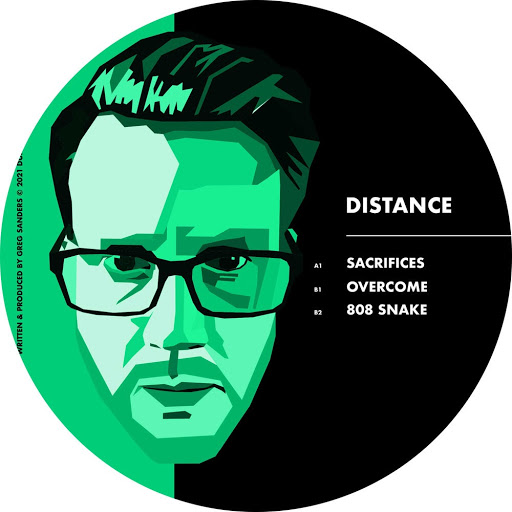 Distance – Sacrifices EP (Duploc)
Greg Sanders aka. Distance makes his debut for Belgian label Duploc on his first EP of the year, 'Sacrifices'.
Having run the label Chestplate since 2007, and as a former regular at DMZ and FWD>>, Distance boasts a reputation as one of dubstep's key driving forces. He's right at home with Duploc, who became a label in 2015 after quickly working their way up from their start as a YouTube promotion channel.
'Sacrifices' is a paradoxical name for the EP, because it certainly makes none. Nothing feels rushed; every track has an even pacing and spacing. Distance is known for fusing dubstep with elements of heavy metal and drum and bass, sometimes sampling his own guitar playing. Elements of the former can be keenly felt on '808 Snake', where the main bassline often oversaturates and dominates the stereo field, creating a distinctly distorted 'kissing' effect. Its shivering, uncertain snares and grit makes the track a keen response to movements made by the likes of Gantz in recent years, pushing the limits of how crooked dubstep can get.
The first track 'Sacrifices' echoes a recent vogue for melodic dubstep, sounding inspired by trap fusions by the likes of Eva808 or Commodo. Detuned square waves and amped-up wonky leads cut through the mix in this sub-140 vibesetter, creating a laid-back, "don't-mess-with-me" mood. 'Overcome' seamlessly follows on with an unparalleled sense of distance and warmth. Dubstep has always had the nique ability to blend emotivity with badassery, and 'Overcome', with its flutelike mournings and deep-headed chords, is a chilling example of this. It creates a uniquely gothic sonic landscape, like the soundtrack to any live-action adaptation of an M.R. James, Bram Stoker or Horace Walpole classic.
JIJ


Ton Globiter – Kaunas Is The New London (Wrong Era / Slow Motion)
Left-field dance artist Ton Globiter leads with a thumping four to the floor beat, open hi-hats, synths and cosmic effects. In the hard-hitting mix, which aims straight for the hips, there's a refrain in there: "Kaunas Is The New London" (Kaunas is Lithuania's second city). This tongue-in-cheek line feels like a scathe on club small-talk, and is somewhat reminiscent of Marie Davidson's 'Work It' in tone. Leaving speculation of the writer's intention with the words to one side, and allowing oneself to write their own history into the track, however, is much more enjoyable. For me it's a feel-good mantra. Having spent time in Lithuania I can't help but feel it's one of the best places to go out in Europe, so I feel my truth in this song.
But, who, you might reasonably ask, is Ton Globiter? Truthfully, not much is really known about this Lithuanian protégé. We can, however, see he's building up some great allies in the underground electronic scene in Europe, which implies we've likely just discovered Globiter at the beginning of something special. Why People Dance, one of the key tastemakers in Lithuanian dance, premiered this track. And the album this song is lifted from is out (29 January) via Italy's Slow Motion and its esteemed Berlin-based sub label Wrong Era. Labels which sign stuff for the right reasons and not on speculated social reach or something trite. They have been responsible for releases by the likes of Discodromo, Francisco, Curses and Cosmo; so Globiter is in great company.
CT

Dub Liner – A Rougher Version / The Kill (Concrete Castle Dubs)
In the ever skanking field of jungle revivalism, it's the double-facets of authenticity and invention that make a release stand out. It's not easy to balance the opposing forces, and many come off too retro or off the mark, but when it's done right a fresh amen tearer sounds as exciting now as it did in the early 90s. There are a lot of artists pushing things right now, from Tim Reaper and the Club Glow posse to Eusabeia and Dead Man's Chest, but this drop from Dub Liner comes bowling into view with a devastating ragga jungle energy that should have you shocking out whether you've managed to get in front of a system or you're still chained to the sofa.
Dub Liner has releases clocking back 10 years, but they operate with the kind of stealthy nonchalance that instantly makes you more curious. This isn't anonymity as a branding – just an absence of ego-driven branding altogether. On Jungle Cat especially, the 12"s have fired out in a blizzard of mashed up breaks and bulbous bass, and the touchstones are easy to detect. The rowdy, antagonistic chops and time-stretches of Remarc loom large in Dub Liner's approach to editing and production, while the reams of toasting MCs passed through the sampler take us right back to the beating heart of ragga jungle. But even if it's a familiar style, the sheer class in the execution of these tunes can't be argued with.
'A Rougher Version, kicks off on a sweet rare groove break which taps up one of the sweetest eras of early jungle (look up 'rare groove jungle' if you're not aware of the phenomenon). Dub Liner invited the mighty General T.K., a Jamaican dancehall veteran, to toast on the track, and it sounds as sincere as any rinser from '94. Every bleep from the dub siren, every shot fired – this is precision jungle devastation engineered with a feverish devotion, but importantly it reaches beyond mere tribute to radiate genuine vibe. Just listen to the flex of the bass – it tells you all you need to know.
OW

Anatolian Weapons / Linja – Split EP (Serenades)
Back in 2019 Russian label Serenades set out their stall as a label exploring curious corners of dance music where the tempo dips and the mood gets trippy. It's not quite right to call it trance music when that term continues to have skewed meanings that reach from Goa beach parties to the rein of super clubs and now into the tangled mess of references that is dance music in 2021. But it is music that favours a kind of sexy, eyes closed submission, where the grooves undulate and ethnically ambiguous percussive tropes and chants cultivate an atmosphere of otherness. It's actually got plenty in common with the roots of Goa trance, which in itself was pretty much echoing what was happening in Ibiza in the 80s, or the cosmic explorations of Daniel Baldelli and Beppe Loda in Italy.
Now Serenades is back with a split release that cements the vibe the label set out with four focused throwdowns. The first side comes from Anatolian Weapons, who has been cultivating an enchanting sound over five years or so on Beats In Space, Lurid Music and elsewhere. His Spiritual Music mix series spells out his influences, which explicitly namecheck seminal spots like Anjuna Beach as well as psychedelic drugs and spiritual codes. On these two throbbing workouts, the Russian producer sounds utterly at ease riding an eternal low frequency pulse and dubbing out voices to create a mist of sound to lose yourself in. When the acid barbs come cruising in for the second half of 'Desert Track 28', it comes as a wonderful, psychotropic surprise.
Linja is a touch more uptempo, but the atmosphere he creates is still resolutely committed to a nocturnal bacchanal for a sweat-slicked, red-lit crowd. It's not hard to see the attraction in music this steeped in sensual energy – in many ways it's totally brazen in the mood it seeks to invoke, but who would say no to a sexy party right now?
OW

Angel Hunt – Apparition Floor (Good Morning Tapes)
Good Morning Tapes operates on the fringes between DJ mixtapes and original releases. Based in Seignosse, France and run by prolific DIY experimentalist DJ Biscuit, every release on GMT must pay homage to 'Spirit, Gaia or Source' as an offering. In the past, they've put out music by CS, Georgia, Tapes, D.K., Jonnine (HTRK), Skyrager and Anthony Naples, focusing their efforts on a newer-than-new-age ambient sound.
Kicking off Q1 2021, they welcome London newcomer Angel Hunt to the fold. Angel Hunt – sometimes known by his more brooding alter-ego, 'Ayngel Hunte' – is an artist capable of both sonic sorcery and audio alchemy, two disparate arts which have until now not been reconciled.
Hunt drags us by the ear through his twirled world of trancehall, fidget garage and post-trap headboppery. With tracks 'Conjugal Tree Leen' and 'Skulp Haunt' – akin to individual mixed-bag DMT trips – we're no less flummoxed than the next guy. Closer 'Ghosts In Windows' is a standout jawn, blending one of the trickiest 2-step beats in non-existence with Shpongled vocaloid stutters and pink noise overloads.
From 'Safeways O' to 'Valley Perfume', there is an endearing respect for texture in Hunt's music. Recording from a mixture of analogue and digital sources, he seems reluctant to throw any imperfection away, be it a chirrup from an alien dawn chorus or simply the dodgy unbalanced output of a Korg synth. This music is like a forbidden entheogen which must be taken ear-canal style, and which spooks all who do.
JIJ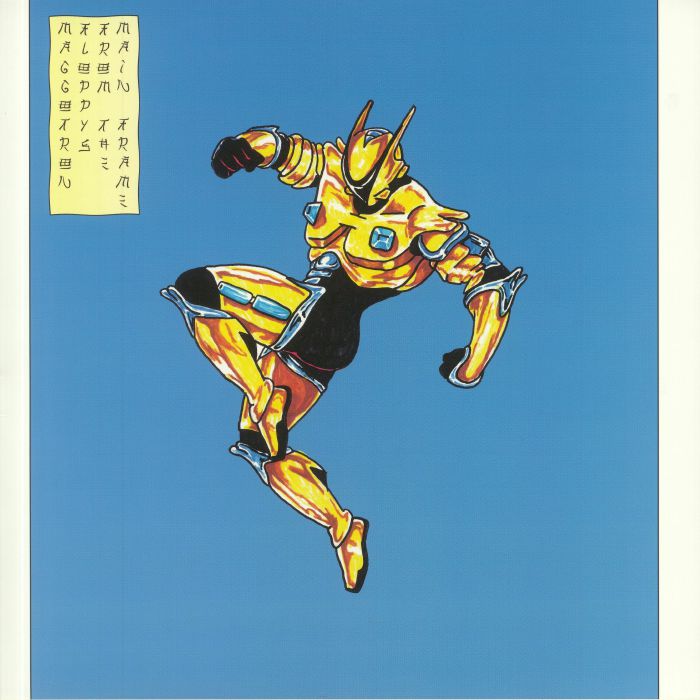 Maggotron – Floppy's From The Mainframe (Omaggio)
In the annals of electro history, Maggotron can't be overlooked. Miami's DXJ, aka James McCauley, helped set the template for the body-popping, machine-funking pressure of booty bass and electro funk in glorious technicolour. When he wasn't busy flexing as Bassryder, Equestrian Express, Saddam Funky or Osé, he was laying down the law as Maggotron in a laser-zapping style that owed as much to schlocky sci-fi as it did to Afrika Bambaataa.
Italian reissue label Omaggio have dug out four of the hottest cuts from the Maggotron archives for a chunky repress with some classy new artwork and a fresh lick of mastering. As such, in these electro-fetish times, Maggotron have never been so primed for maximum appreciation.
'Welcome To Planet Detroit' – possibly pitched for the ears of legendary radio jock The Electrifying Mojo – is electro as a lush and vivid depiction of a hopeful future. It captures the same synthetic beauty heard in tracks like 'Nunk' by Warp 9, when electro was breaking out of strict club formulas to become something more expressive and experimental. 'Breaker' taps into the kind of smooth, vocoder-licked boogie that Roger Troutman pioneered, but with a mood pitched more towards Miami nights. The detail and vision McCauley worked into his productions is still staggering all this time later, but more importantly Maggotron made the future sound like so much fun.
OW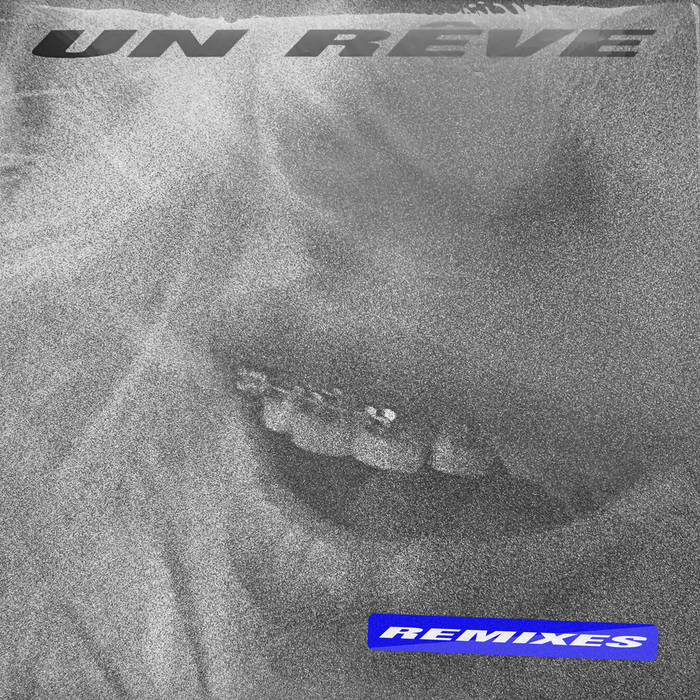 Super Besse – 'Ozhog' (Wolfstream remix) (I Love You Records)
Punk historian John Robb signed Belarusian duo Super Besse for an early single in 2014 and spoke fondly of them creating "pop songs for the post punk, dark hearts who feel the pain of the world." Not long after, came two albums via Latvian indie label I Love You Records: 63610 (2015) and La Nuit(2017). Their follow up to La Nuit, Un Rêve, came last year and saw the duo embrace a more electronic sound – something that's always been in there but became more of a focal point this time around.
The album is getting a second appreciation this year with the release of a remix album (out 13 March). The release has been teased this week with the remix of the single 'Ozhog' by St.Petersburg duo Wolfstream. Wolfstream have emphasised the bass guitar line, slowed the tempo, left the scatterings of echo-manipulated vocals, and stripped out the bright electric guitar. A lead melody the remixers wrote to fit with the tune is the catchiest part of the song and shows they have gone above and beyond. They sound like long lost band members playing in what they would have done if they were in the studio for the original sessions in 2019.
CT

Punane Magneet-Lõvi – 'Saaremets, Kutsuge politsei!' (Trash Can Dance)

This track by industrial/ebm/synth-pop duo Punane Magneet-Lõvi surfaced on Estonian cassette label Trash Can Dance's Soundcloud this week.
'Saaremets, Kutsuge politsei!' is a disturbing yet powerful listen with dark techno rhythms and a satanic-sounding, riled singer with a distorted and distressed timbre.
The track is one of very few tracks PML ever made. They formed over 20 years ago, only sporadically released music, and rarely played live (they didn't play the industry game whatsoever). They stayed together whilst the singer was serving a seven year jail sentence – even recording one electropunk song there ('6×6;) – but split soon after he was released. Trash Can Dance released 50 cassette copies of '6×6' back in 2013, responding to the cult following the duo has in Estonia.
In the future, all recorded PML songs will come out on two cassettes: one acting as a-sides and the other like a B-sides, covers and demos compilation, says label head Gert "Trash" Moser – a tireless advocate of the Estonian alternative and electronic scene. 'Saaremets, Kutsuge politsei!' is his immediate response to being sent the files so the physical release could be a way off yet.
CT
Dickey Doo & Jamecia Bennett – Do What You Want (Hypernatural)
If you still need to get a few cobwebs brushed out of your system with the advent of the new year, we can highly recommend a session with this blasting. Berlin's Dickey Doo mans the production console while Jamecia Bennett of Sounds of Blackness (and multiple Emmy awards) fame lets rip with one of the gutsiest, sassiest take downs ever delivered in the form of a song. The message is clear – do what you want, because our Jamecia won't be around no more – and set to the kind of powerful and thumping but unashamedly glammed up house/garage monster hybrid that reconnects to the roots of this music direct but simultaneously sounds utterly 2021.

This is the latest offering to emerge from the increasingly essential Hypernatural label who brought us the revisited 'Side A' album from recent Juno Daily guest mixers Jack The Box, and from what we hear, these self-appointed masters of hipster house have some impressive artillery to let loose this year. You have been warned.
JR
This week's reviewers: Jude Iago James, Oli Warwick, Cai Trefor & John Robbins