2020 In Review – The Artists' Verdict
Find out what Amon Tobin, A Man Called Adam. Aux 88, The Bug and a host of other greats rate as their tracks of the year, in part one of our comprehensive review of 2020

KEVIN MARTIN AKA THE BUG
Pa Salieu – Frontline (Warner Records)
Sounding like the Bomb Squad mixing trap/dancehall, Pa Salieu's mixtape overflowed with bangers. This raw rap lyricism and two note illness got seriously under my skin
Frisco – Red Card (Frisco)
In this plague year, it's a track like this which makes me most miss dropping bombs at my PRESURE parties. Grime gold. BBK bringing the fire on this crew throwdown.
Phelimuncasi : Private Party (Nyege Nyege Tapes)
There are several tunes on their heavy as f-ck NyegeNyege compilation album that i could have chosen. My album of the year. Gqom at its most jaw droppingly intense.
Duma – Lionsblood (Nyege Nyege Tapes)
Three of my top five tunes of the year are Afrocentric. This track in particular is a complete WTF sanity blitz. Tribal death metal minus the guitars. Captures a Kenyan voodoo ceremony on acid in front of a ten ton speaker stack. Madness.
Divide and Dissolve – We Are Really Worried About You (Invada Records)
For absolute impact this Australian based duo take the heavyweight crown on this single. Sounding like Tim Hecker steamrollered by Sunn O))), it riffing puts a smile on my face every time due to the sheer brutal majesty.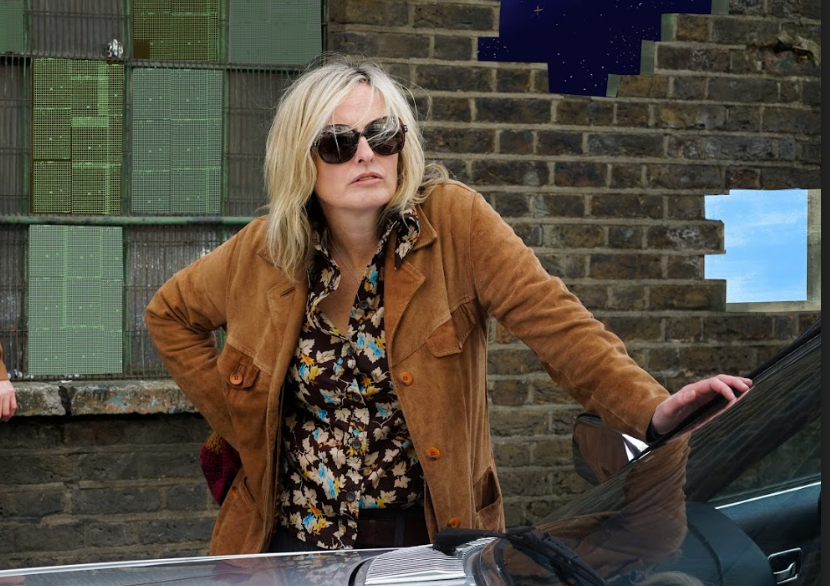 SALLY RODGERS (A MAN CALLED ADAM)
Various – Music For Dance & Theatre Volume one (Music From Memory)
I'm a fan of most things that Music From Memory release and this is just a lovely collection of atmospheric, ambient and sometimes melodic music that was commissioned for theatre or dance performances. My favourite track is 'Ivory Playground' by Ivory Playground.
Klaus Schonning – Lydglimt (Frederiksberg)
Written in two suites, 'Skoven (the Woods)' and 'Stranden (the Shore)', Schonning weaves field recordings of natural sounds (birdsong, waves etc) around some pretty dope synths and beats. He recorded it on a Teac four track apparently so it's nicely minimal and lo fi sounding. I've loved this album for years so it's nice to be able to get a mint copy and a digital version of it.
Laura Marling – Song For Our Daughter (Partisan)
I love the intimacy and sensitivity of her writing and singing. She's our Joni really, isn't she? Lockdown was a time when our emotions seemed heightened and a bit of Laura Marling always hits the right note for me.
Pacific Breeze – Japanese City Pop AOR & Boogie 1976-1986 (Light In the Attic)
I've always loved Light In the Attic and always check out their releases and reissues. With Caribou, The Free design, Stereolab and artists like Rodriguez, a lot of their releases have got that slightly freaky, Californian psychedelic vibe that I love and this was just a really nice collection of weird Japanese AOR and pop from earlier this year. They also recently released an old solo album from Haruomi Hosono (another favourite) and a cool Nancy Sinatra and Lee Hazelwood 7″ that I bought.
Cassowary – Cassowary (Fat Possum)
New to me this year but I really liked the track 'She Funked Me' from this album. It had some lovely, tricksy progressions – a bit on that Thundercat/Brainfeeder tip – and a great bendy baseline I bought the album on the back of that track and I like its mellow jazzy, West Coast vibe.

AMON TOBIN
Muadeep -Harkonnen (Vision)
My favourite bass music this year period. just so good in every way.
Subpage Yao – One More Step (Yuku)
Yuku is outstanding in its curation as a label. Subpage Yao is no exception
Run The Jewels – RTJ4 (BMG)
Probably no need to go on about this one, but for me it has the feel and energy I got from Bomb Squad productions on early Public Enemy records.
Bolten M – El Heredero (Renraku)
It makes me so optimistic for electronic music when you hear new generations of producers truly experimenting. Renraku nurtures this in records like 'El Heredero'.
DJ Ride- Lightspeed (Dome Of Doom)
We're all a bit misty eyed for the club this year and DJ Ride makes it that bit harder with his album Lightspeed. so cheers DJ Ride.

JAGZ KOONER
Richard Norris – Elements (Group Mind)
Stunning ambient album by one of the true unsung heroes of modern electronic music.
Soulwax – EMS Synthi 100 Movement 1 (Deewee)
One of the greatest production teams on the planet go head to head with the EMS Synthi 100, one of the greatest synths ever made. It's naturally going to be very special.
Daniel Avery – Love & Light (Phantasy Sound)
Pure electronic genius from start to finish.
Happy Mondays – Hallelujah (Ewan Pearson remix) (London)
Sometimes remixing a true classic is a dangerous game. Ewan Pearson proves he's more than capable. A superb remix.
Woodleigh Lament – The Woodleigh Reseach Facility (Facility 4)
The last song to ever be recorded at Woodleigh Research Facility 1. A beautiful, melancholic and fitting end to the era of songs made in Nina Walsh and Andrew Weatherall's studio.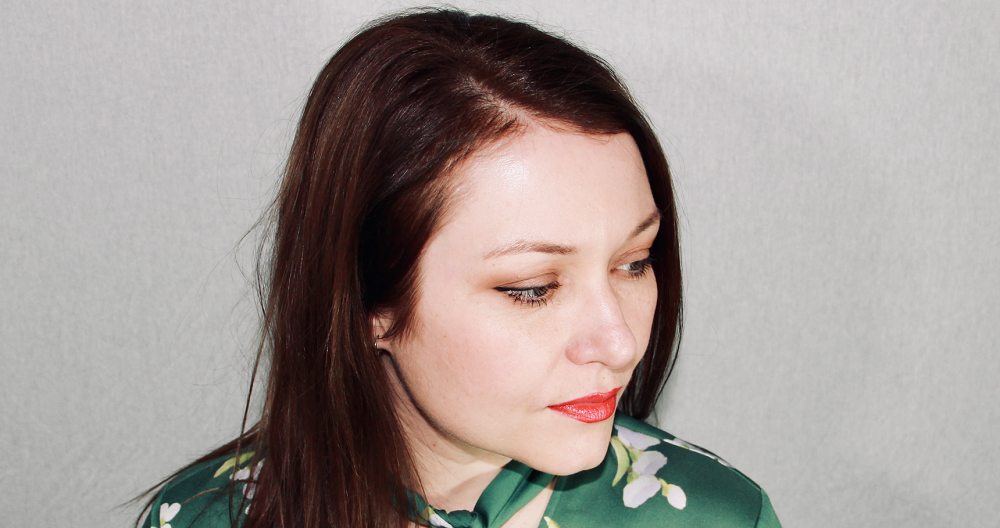 LEAH KARDOS
William Basinski – Lamentations (Temporary Residence)
Elegaic and mournful, but in the best way.
Daniel Blumberg – On&On (Mute)
Songwriting given life through spontaneous improvisation
Clipping – Visions of Bodies Being Burned (Sub Pop)
Spooky house-of-horrors hip hop.
Hildur Guðnadóttir – Chernobyl OST (Deutsche Grammophon)
The beautiful sounds of that sickening radiated air.
Moses Sumney – Graæ (Jagjaguwar)
Open, complex, with immaculate artistry
MALA (DEEP MEDI MUSIK)
Quasar – Walk (Deep Medi)
Commodo – Eldritch (Deep Medi)
Greentea Peng – Spells (AMF)
Tekno – Sudden (Universal Music)
Ghetts – Mozambique (Warner Music)

CATHAL COUGHLAN
Jockstrap: Wicked City (Warp)
Audrey Hepburn meets Hieronymus Bosch. Beautiful, timeless melodies open up, breathe and then collide quite often with psychotropic lo-fi electronics. Contains autotune, but definitely not music to shop by. Young, talented, keen and bloody-minded. Proper order.
Cornershop: England is a Garden (Ample Play)
Tjinder Singh shows once again that he's one of the great British rock 'n' roll voices, albeit one clad in eclectic clothing unknown to Ray Davies or even Bowie. How can anyone sound so energised and delighted by the sound they make as these guys in these times? I'm just thankful they are. My especial favourite track is the one whose title I can't decently use here – although not because it includes the word 'cunt', because it doesn't – and it would be an even bigger hit than Brimful Of Asha, in a world simultaneously ideal but also dominated by baddies like the real one.
Einsturzende Neubauten – Alles In Allem (Potomak)
Ironic that a band with this name and early agenda should have come to sound this monumental and, well, stately. Another great album in the vein of Haus der Lüge and Alles Wieder Offen. Blixa will still toy tirelessly with the audience lyrically (a never-smiling Stewart Lee, in sensible tailoring), and yes, those are truck suspension springs playing the rhythm, but steely intent runs right through, Central European drama in every bar.
Linda Buckley – From Ocean's Floor (NMC Recordings)
If I had to pick a single release from these five, to take to my next level of seclusion, it would have to be this one. It's not often that a contemporary composer gets to reveal such a spread of their abilities within a single release (Gavin Bryars' initial Jesus' Blood/Titanic release on Obscure being one of those few), but the Irish composer Linda Buckley has got right there with this one. Highlights include the four-section piece which gives the collection its title, where Buckley harnesses her understanding of Irish sean-nós singing practice to enable a career-crowning performance from one of Ireland's greatest voices, Íarla O Lionáird, as he delivers a 7th-Century text in a magical setting for voice, string ensemble and electronics. At another edge, there's Exploding Stars, where Buckley's electronics suffuse the solo violin of Darragh Morgan with an ominous, gorgeous, icy depth.
Daniel O'Sullivan – Electric Māyā: Dream Flotsam and Astral Hinterlands (VHF)
On other releases a fine songwriter, vocalist and collaborator, Daniel on this occasion offers a chunky series of shortish instrumental-led pieces which are beautiful but never merely ornamental, and are endlessly listenable. I'm going to cheat and say that this year I've also loved Eileen Gogan & The Instructions' album Under Moving Skies (full disclosure: I helped out a little on it, but these are still great tracks), the eponymous 'The Jacknife Lee', Mekons' Exquisite, Henn Ogledd's Free Humans, Patten's scary RE-EDITS: 54D3, Brian and Roger Eno's Mixing Colours, This Is The Kit's Off Off On and Bob Dylan's Rough and Rowdy Ways, which if recorded by an unknown artist for Fat Possum or the like, would have us all asking who this garrulous old weirdo is (in a great way).

DJ TRACE
Seba & Paradox – Hexagon (Metalheadz)
This caught me instantly the first time I heard it. No nonsense banger from two dons…say no more!
Mahakala – Tomahawk VIP (Mahakala)
Another track that was in heavy rotation on my mixes in 2020 the hardcore elements did it for me. Top vibes.
BTK – Stay With Me (Dispatch)
The energy in this one is unstoppable perfect for a mid-set injection to
take the crowd to the next level.
Dynamix – Xperiment (DSCI4)
This was one of those insta sign moments when I heard it and it went straight to the top of the charts. Pure techstep to the core and a new rising force from New Zealand.
Trace & Kid Drama – Timps (CNVX)
Cheeky collab with the man himself, this EP was also a joint effort with Berlin's Survey. One of the highlights of my year and does what it says on the tin.

(photo by Faye's Photos)
ANDY GALEA
Martin Ikin, Fast Eddie, Noizu – Hands Up (Extended) (Black Book Records)
Martin Ikin on the remix, another one of those ones that's just been smashing it everywhere I've played it.
Deeper Purpose – Elevate (Original Mix) – (Catch & Release)
Loads of energy on this one.
Martin Ikin – Good Feelings (Sola)
Been smashing it for me on all the radio stations I've been doing this year – everyone seems to be loving it.
Jodi & Galea – Tech Bag (Stash Records)
Been flying up the tech-house chart and been doing really, really well.
Shades Of Rhythm – Homicide (Slipmatt & Andy Galea 2020 Remix) (white label)
Me and Slipmatt on the remix, just had to be in there.

AUX 88
Alien FM – Monochromatic Images (Puzzlebox Records)
Bass infused journey music, conceptual and atmospheric melodies tripping over robotic vocals/niceness. A must-have ep for those who dig a little variety in their voyage and a return from some legends in the genre.
Alien FM – Monochromatic Images (Puzzlebox Records) – Out There (K-1 Remix) (Puzzlebox Records)
Banger from the very start. Hard drums and rhythmic percussions hugging the claps and spaced out synth stabs. Perfect formula for electroheads. This year's electro dancefloor workout.
DJ Maaco – I'm In My Lane (Rotterhague Records)
Straight to the point, hood jam electro with an evil bassline stacked atop the groove. Boast-erous lyrics and sci-fi strings set to be a favourite. From one of Eastside Detroit's favourite sons.
Aux 88 – Moon Walker (Puzzlebox Records)
A spacey funked out bassline complete with thumping kicks and attitude all add to an already legendary catalogue and album (Counterparts). How it's done.
K-1 – Modular World (Puzzlebox Records)
Big bass and other worldly strings dance between signature steely percussion. Not only the opening theme song for his "K-1 Agenda" video program, but an announcement of a new normal from this electro vet.

DJ GODFATHER
DJ Godfather – Electro Beats For Freaks (Databass)
The biggest project to date on Databass Records. 44 tracks!
DJ Godfather & K-1 – Detroit Electro Ghetto Tech (Databass)
My first collaboration with K-1 and it came out great. You have electro and turntableism all in one.
Plus Size Models – Fort Street Jit (Databass)
This beat is hard as fuck. Will get the footworlers on the floor right away!
Sheffy McFly – Go N Jit Featuring Lola (Databass)
Love the keys on this with the hard drum track.
DJ GODFATHER – Godzilla 2020 (Databass)
It's a remix of the remix. Drum track is much harder than the first version.

BRETT WILD
Ferreck Dawn – By My Side (Defected Records)
If 2020 was a normal year, I'd imagine this being the daytime soundtrack of the summer in Ibiza. Infectious rhythm and just enough energy to latch onto a daytime crowd.
Deeper Purpose – Elevate (Catch & Release)
After hearing 'Safari' from a fellow DJ, I've followed Deeper Purpose ever since and he didn't disappoint with 'Elevate'. Released through Fisher's label Catch & Release, the tech house banger takes you straight to the basement.
SecondCity x Paul Woolford Feat Andrea Martin – All I Want (Black Butter)
When I first heard this mega collaboration, I was instantly uplifted! The melody lead teamed with expert production and vocals from Andrea Martin, instant serotonin!
Eric Prydz – Opus (Ministry Of Sound)I was happy just to hear that Prydz was back, this release gives you a vision of how it would feel to be back at his world renowned concerts, the ones with a few lights here and there.
Eden Prince – Lift Your Energy (Axtone)
When i got this track through one of my promo companies, I knew straight away it was something special. The 90s style piano, arpeggios and gated soulful vocals take you right to the top.

RORY HOY
Beyond Therapy & EchoFly & Angie Brown – Higher (Champion)
Absolute banging old-school breakbeat rave banger with some fantastic vocals from the legend, Angie Brown
The Allergies – Felony (Jalapeño Records)
Really funky Northern Soul-inspired track. Love it!
Alan Fitzpatrick Vs Patrice Rushen – Haven't You Heard (FFRR)
Great disco house action.
Fatboy Slim & Eats Everything – All The Ladies (Southern Fried Records)
You can never go wrong with Norm and Eats.
Various – The Craig Charles Trunk Of Funk Vol 1 (Soul Bank Music)
Every track on this LP is a funk and soul banger!

IAN JOLIET (SOCIAL DISTANCING DANCE PARTY)
Koloto – Flight Of The Nebers (Interstellar Music)
A perfect pop song from a parallel universe, despite the absence of a human voice, this is a crystalline sculpture of precise beauty. The meaning of 'Nebers', however, remains elusive.
Richie Blacker – Rave Memories (Of Unsound Mind)
I have a theory that lockdown has precipitated a wave of rave nostalgia and Richie Blacker has succeeded in creating the best track Orbital never wrote.
Yard Act – Fixer Upper (Zen F.C.)
My favourite lyrics of the year; the song's subject, Graham, distils Brexit Britain into three exceptionally lean post punk minutes.
Sigur Rós with Steindór Andersen, Hilmar Örn Hilmarsson & Maria Huld Markan Sigfusdottir – Dvergmál (Krunk)
Some 18 years late, but worth the wait, 'Odin's Raven Magic' is probably the only album this year inspired by a 14th century Icelandic poem, featuring a bespoke stone marimba.
WhoMadeWho / Axel Roman – Anywhere In The World (Kompakt)
The best collaboration from WhoMadeWho's album, 'Synchronicity', this is a singular slice of slow motion dance music, with only possible echoes of Talking Heads.


EPM MUSIC
Floorplan – Never Grow Old (Mark Broom dubplate mix) (EPM Music)
One of the most sought after secret weapons of the last decade. To be able to release this stone cold classic was an absolute privilege.
Oliver Way – Music is So Special (EPM Music)
New York tribal house at its absolute best by my partner in crime. Just don't tell him!
Cristian Vogel – Tyrkisk Peber (EPM Music)
Such a talented and varied producer who constantly inspires and re-invents. This deep and dubby excursion showed his more restrained side. Class.
Arno Vancolen – Venus Loop Revisté (EPM Music)
Our most recent album and bit of a deviation from our more dancefloor side into Can/ Eno/motorik territory. Exquisite electronics from this very talented French artist.
Carl Taylor – Debbie's Groove (Robert Hood remix) (EPM Music)
A "disco-tech" monster! Great vocal sample and jacking beats made this our first underground dance floor "hit". This got absolutely hammered.