With nearly 30 modules now available, we take a look at the Behringer Eurorack range. Greg Scarth picks out some favourites from the brand's Moog and Roland clones.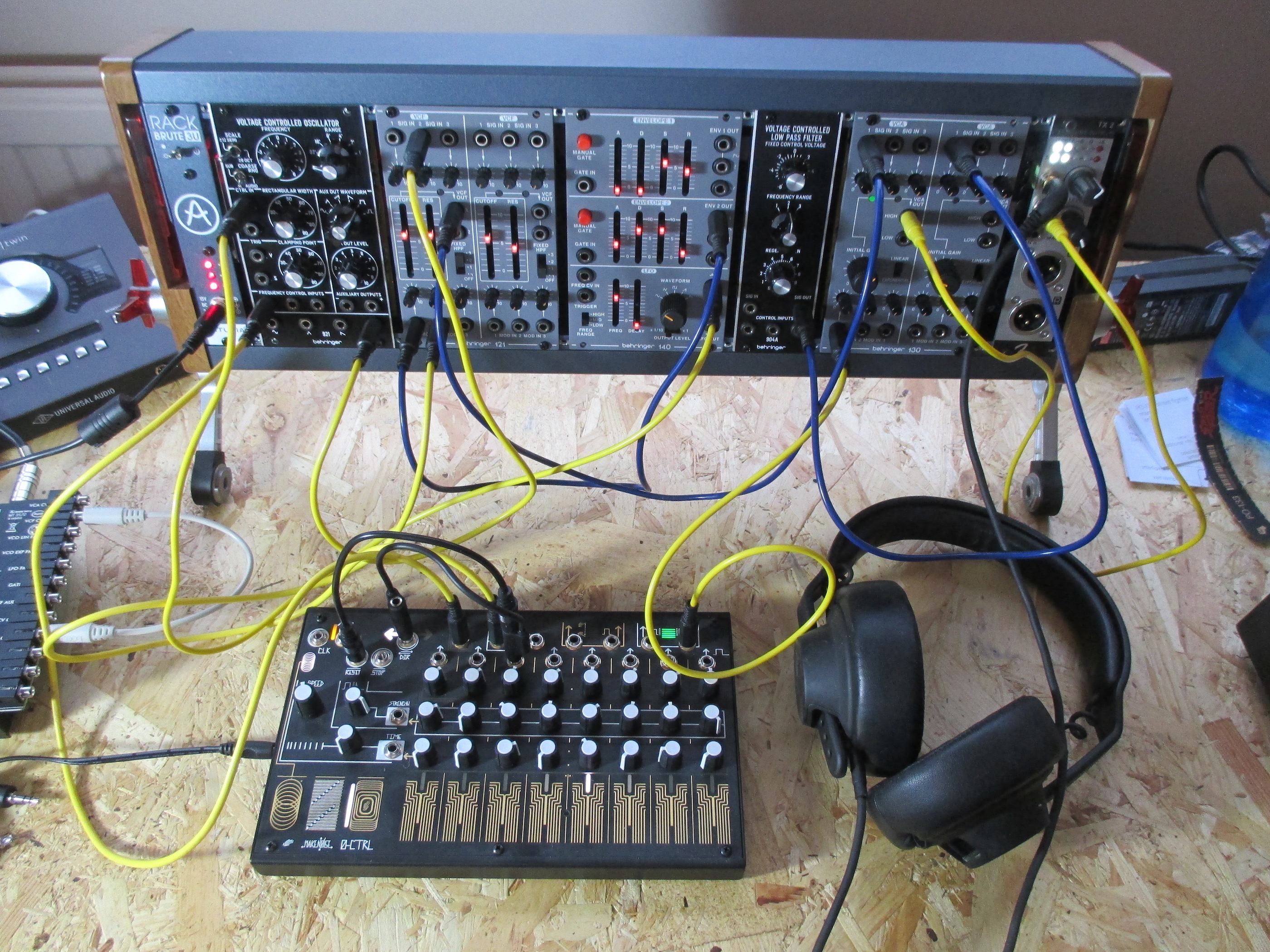 It's almost impossible to review Behringer products without acknowledging the elephant in the room. In recent years, the brand's unwavering commitment to recreating iconic vintage instruments has seen what might charitably be described as a mixed response. Regardless of your personal take on the acceptability of Behringer's approach, it's hard to deny that there's a bit of a double standard at play much of the time: smaller boutique brands get away with 'tributes' and 'replicas' of vintage gear while Behringer might be criticised for making 'knock-offs' if they released exactly the same products. The Eurorack modular format is a prime example of a market in which clones are widely considered fair game, which means that Behringer's move into the modular world perhaps isn't as controversial as some of their other releases.
Politics aside, what Behringer have delivered with their first couple of batches of Eurorack modules is impressive. Based around clones of classic Moog and Roland modules, the overall approach seems to be offering highly affordable takes on classic modular gear, starting with modules based on the Moog Modular and Roland System 100m, very different synth systems from the 60s and 80s respectively, but both classics in their own right. There are more to come, including clones of ARP 2500 circuits, but with nearly 30 modules now available we felt it was a good time to take stock of what's on offer, put together a couple of test systems and see just how much the Behringer modules have to offer.
The key selling point of the Behringer modules so far is, of course, price. For the sake of comparison, a dealer in New York is currently offering a basic System 100m setup consisting of 112 oscillator, 121 filter, 130 VCA, 140 envelope generator, 150 ringmod/LFO, 191-J case with gate/mult module and 181 keyboard for £4,691.87 (plus £430 shipping to Europe). The seller warns that some of the faders crackle despite being cleaned, and that it's a 100V Japanese unit so it requires a transformer to run on US or European mains voltage. By my reckoning, an equivalent, brand new setup from Behringer would be comfortably under £1,000. Is it exactly the same as the real thing? Maybe not, but the difference in affordability is gigantic. Even compared to Roland's own System 500 reissues produced in conjunction with Malekko Heavy Industries, the Behringer options come in at about a third of the price.
I'm a self-confessed vintage synth nerd so it rankles somewhat to put authenticity aside, but there comes a point where usability has to take priority over originality. Do you want to be the custodian of a temperamental, fragile old collector's item or do you want to make music? It's a question that's easiest to answer by perusing the Behringer range, and I suspect that only the most hardcore purists would fail to be tempted by something here, whether it's a rare, no-longer-available classic or just something that's not made in Eurorack. For me, the obvious standout modules from the range are those which give a distinct flavour of sound quickly and easily when combined with other modules. Although the idea of creating a mighty clone of a huge Moog or Roland setup has a certain appeal, I think it's more interesting to see how the modules work with others, hence testing the Moog and Roland modules alongside each other.
An obvious starting point for flavour is a filter like the 121 Dual VCF, based around the same four-pole OTA circuit found in so many classic Roland synths. The Behringer version gives you two identical filter sections in one unit, each with three inputs in a built-in mixer section, three CV inputs to control cutoff frequency (again, each with an attenuator so you can mix multiple modulation sources), a switchable (1 kHz/2 kHz/5 kHz) high-pass filter and a pair of outputs. It's that classic bubbly, twangy Roland sound which lends itself so well to a variety of sounds, especially rubbery square wave basslines and not-quite-a-303 acid squelch at higher resonance settings, almost on the verge of self-oscillating. It's a must-have at £94.
The 921 VCO is a very different beast with a much more retro, analytical feel than the Roland filter, despite the Moog original only making its debut in 1974. As a replacement for the older, less stable 901, it's still got that classic Moog feel with sine, saw, triangle and pulse waves. Personally I don't find most VCOs massively exciting in isolation since the differences in timbre are usually negligible, bordering on irrelevant once you start filtering and processing the raw waves. However, the 921 has a couple of tricks up its sleeve which make it quite interesting. Most notably, the clamping point option allows you to create distinctive sync-style effects.
Curiously, another common theme of the Behringer modules is that a lot of them tend to be fairly large in terms of rack space. It's not that panel space is necessarily wasted on any particular modules, but in some cases design choices have been made that go against the Eurorack ethos of efficiency and compactness. The 914 fixed filter bank, for instance, comes in at a hefty 28hp for a relatively simple 12-band filter. Would a different front panel layout have sacrificed some of the authentic Moog-style look and feel? Yes, probably. But would it have been worth it if it meant shrinking the module down to half its width? Personally, I think it would. As it stands, modules like the 914 and the 961 interface feel best suited to recreating an authentic Moog System 55 replica, which they allow you to do at a very reasonable price. Used with other modules, the filter in particular is a very nice way to shape the overall tone of a signal, with a pair of ins and outs allowing you to process a stereo signal or two mono, but it's definitely not compact. It's a very minor criticism, and one that's perhaps a moot point when you consider how cheap Behringer's own Eurorack cases are. Modules taking up too much rack space? Just buy another rack. Problem solved.
Some people like to sneer at Behringer build quality, but it has to be said that all the modules I tested had an excellent solid feel to the controls and none of the flimsiness you can sometimes experience from far more expensive Eurorack brands. Whether that translates to long-term durability is a different matter altogether, but at the very least it's a good omen. In summary, what Behringer have done here is to offer the first batch of what promises to be a hugely affordable and undeniably impressive range. As things stand, the range is heavily biased towards recreating Roland and Moog systems, but there are plenty of modules that makes sense when teamed with modules from other brands. A highly promising start, and we'll certainly be watching to see what comes next.
Greg Scarth