Designed for Studio One, Ableton Live or any other DAW, PreSonus's hybrid controller-sequencer treads its own path. Greg Scarth finds out how.
PreSonus like to do things differently. This is, after all, the Louisiana brand who list a custom-made Gator Grind spice blend on their web store alongside microphones and audio interfaces ("A real product – Not a joke – Intuitive open 'n' shake workflow"). You can already buy a PreSonus pad controller, the excellent and keenly priced Atom. But the new Atom SQ takes a different approach. Combining step sequencing with hands-on control, it's designed to integrate seamlessly with Studio One or Ableton Live, although it'll also work nicely with other DAWs.
As we've come to expect from PreSonus, the excellent build quality of the SQ is immediately obvious upon opening the box. The unit itself is fairly light, making it nicely portable, but durability doesn't seem to have been sacrificed at all in the name of saving weight. There's a solid, professional feel to the matte plastic case, and the rotary encoders have a nicely smooth feel to them. Below that array of eight encoders, you'll find a touch-sensitive ribbon controller, transport controls over on the left-hand side, and then a bank of 32 velocity-sensitive pads. Up to the right, you've got a relatively small screen and a variety of soft buttons, scroll knob and setup button.
The layout of the Atom SQ is unusual, and it's probably what makes the controller stand out most from other alternatives. The overwhelming majority of controllers arrange their pads in either a keyboard-style layout or a grid, typically 8×8 or 16×16. The SQ is neither, opting instead for two staggered rows of 16 pads, almost like a cross between a grid and a keyboard.
Thanks to its unusual multi-mode approach, the number of different ways you can use the SQ is surprisingly extensive. The basics are fairly obvious: bang out a beat on the pads, play it like a keyboard, adjust virtual instrument parameters with the rotary encoders, control expression with the ribbon, and so on. The context-sensitive display shows information that's relevant to the particular mode you're in and how you're using the controller, whether it's as a TR-style step sequencer for programming drums, an arpeggiator, a clip launcher, and of course it offers the more simple pad and keyboard applications. It's a very nice setup, allowing plenty of versatility to make music however suits you.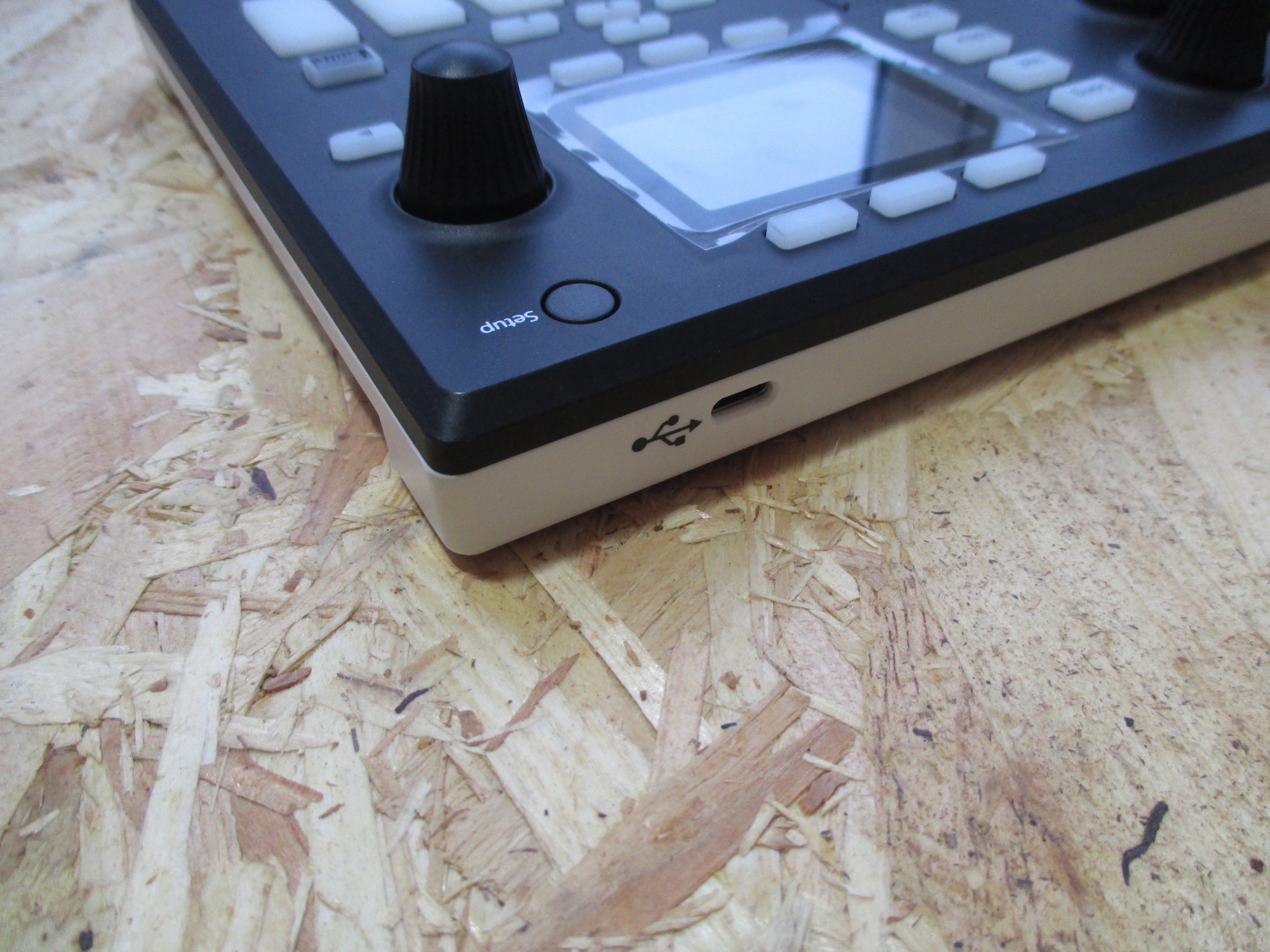 PreSonus's marketing blurb for the Atom SQ makes references to the unit being suitable for hip-hop, EDM, or anything in between. It's a statement made with good intentions, but it seems a bit reductive to define the SQ by the styles or genres of music it's suited to. The fact is that its versatility makes it suitable for absolutely any type of music. Its loop-based sequencing approach will of course make more sense in loop-based electronic genres, but you can get just as much value from its expressive pad or keyboard approach even if you're not creating loops. Experience level is irrelevant here too: newcomers to music production will find the SQ just as useful as experienced producers. In fact, complete beginners might benefit most from starting out with its multi-faceted approach rather than getting caught up in the groove of pad grids and conventional keyboards.
At £209, the Atom SQ is excellent value. It's bundled with Studio One Artist and Ableton Live Lite if you don't already have a DAW, so you can get started straight away. There are plenty of other options on the market, but all quite different to the SQ. Similar money gets you the Arturia BeatStep Pro, which can work as a standalone sequencer as well as a software controller. Alternatively, NI's Maschine Mikro is a more conventional grid-based pad controller, but ties in nicely with the excellent Maschine software.
The Atom SQ is a nicely priced all-rounder. It would suits you best if you mainly use software and you're looking for a controller which can unlock new ways of making music, beyond the obvious approaches. If you're open to doing things a little differently, it's a very strong option.
Greg Scarth
More info/buy