Updated for 2020, Korg's excellent mini sampler helped define a new wave of musical instruments. Greg Scarth reflects on how the Volca helped bring the sampler market back to life.
A lot has changed since the original Volca Sample was released. Korg's mini sampler wasn't part of the first Volca release in 2013, but it followed a year later. At the time, hardware samplers were relatively uncommon, still a hangover of the olden days. Sure, you could buy an Elektron Octatrack or a Korg Electribe, but options were relatively thin on the ground, with most people favouring the convenience of software samplers.
Nevertheless, along came the Volca Sample, offering crunchy, lo-fi sampling and quick, intuitive sequencing at the kind of sub-£150 price point that the Volca series brought to life. We're lucky to be able to choose from a lot of truly excellent entry-level hardware these days, but it's worth remembering that the Volca range helped spearhead that revolution, arriving before the Teenage Engineering Pocket Operators, before the Roland Boutique synths, before the Arturia MicroBrute and the Modal Electronics CRAFTsynth.
For 2020, Korg have tweaked the Volca Sample very mildly, sticking with the same basic formula to such an extent that the new model looks identical to the original with the exception of a new USB socket on the front panel. It's a minor update, but that's all that was needed to refresh it and give it a new lease of life. We already knew the Volca Sample was a lot of fun, and the updates look to address some of the minor weaknesses of the original unit. The main question, above all else, is whether the Volca Sample can still hold its own against the latest wave of hardware samplers.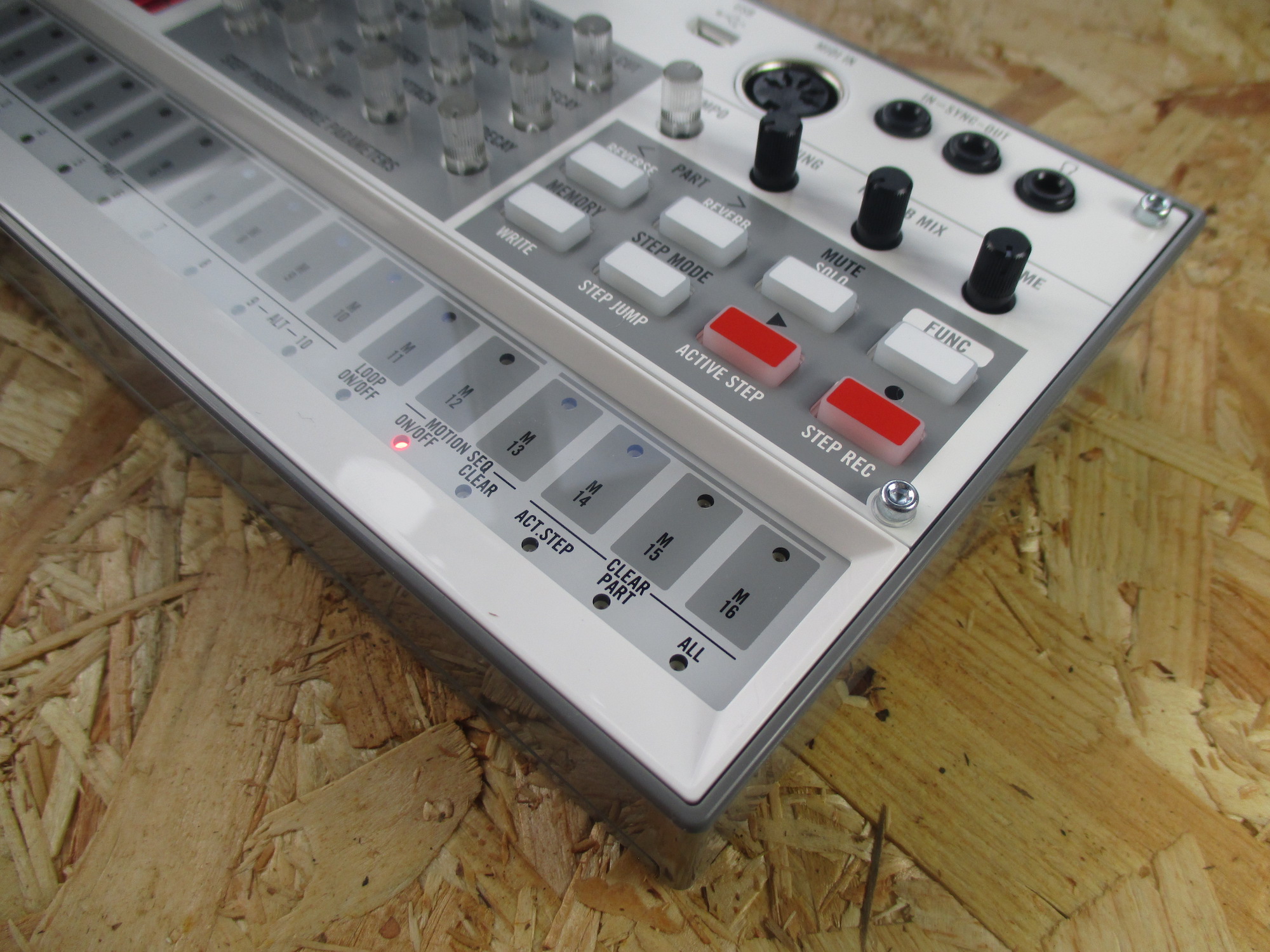 Like all Volca units, the Volca Sample is essentially a highly focused groovebox, based around a step sequencer and, in this case, an eight-part polyphonic sampling engine. The Volca series is well known now, but for newcomers to the format all Volca units are based on the same chunky plastic case, about the size of It's genuinely portable, running on six AA batteries and with a built-in speaker so you can hear what you're doing even without headphones (although it's got to be said that the sound quality from the speaker is decidedly rough and ready).
The sound of the Volca Sample is defined in large part by the 31.25 kHz, 16-bit sampling architecture. That's a little lower than the standard CD-quality 44.1 kHz sampling rate and much more basic than a high-end sampler like an Octatrack. It gives the Volca Sample a slightly gritty quality which you can emphasise by pitching samples down, giving it a distinctive character with crunch and aliasing. OK, it's not quite on a par with 80s 12-bit samplers like the E-mu SP-1200 or Akai MPC60, but there's a certain similarity to the character which lends itself nicely to drums as well as melodic parts.
A lot of the strengths of the Volca Sample are shared by the other Volca units: despite its compact dimensions, it packs in a quick, easy sequencer; MIDI input to allow you to play it via other sequencers or hook it up to a DAW; sync to connect to other Volcas; real-time performance options and step-programmable parameters, allowing you to build proper grooves and patterns. There's a hands-on simplicity to the setup which makes it fun to play either in real time, tweaking knobs, playing notes and building grooves on the fly, or by programming patterns and automation then chaining them together into arrangements. Step sequencing probably lends itself better to loopy house and techno styles, but the swing of the Volca works nicely at lower tempos for off-kilter hip-hop and with some 808 samples loaded and the built-in reverb pressed into action I found myself happily getting into weird electro territory.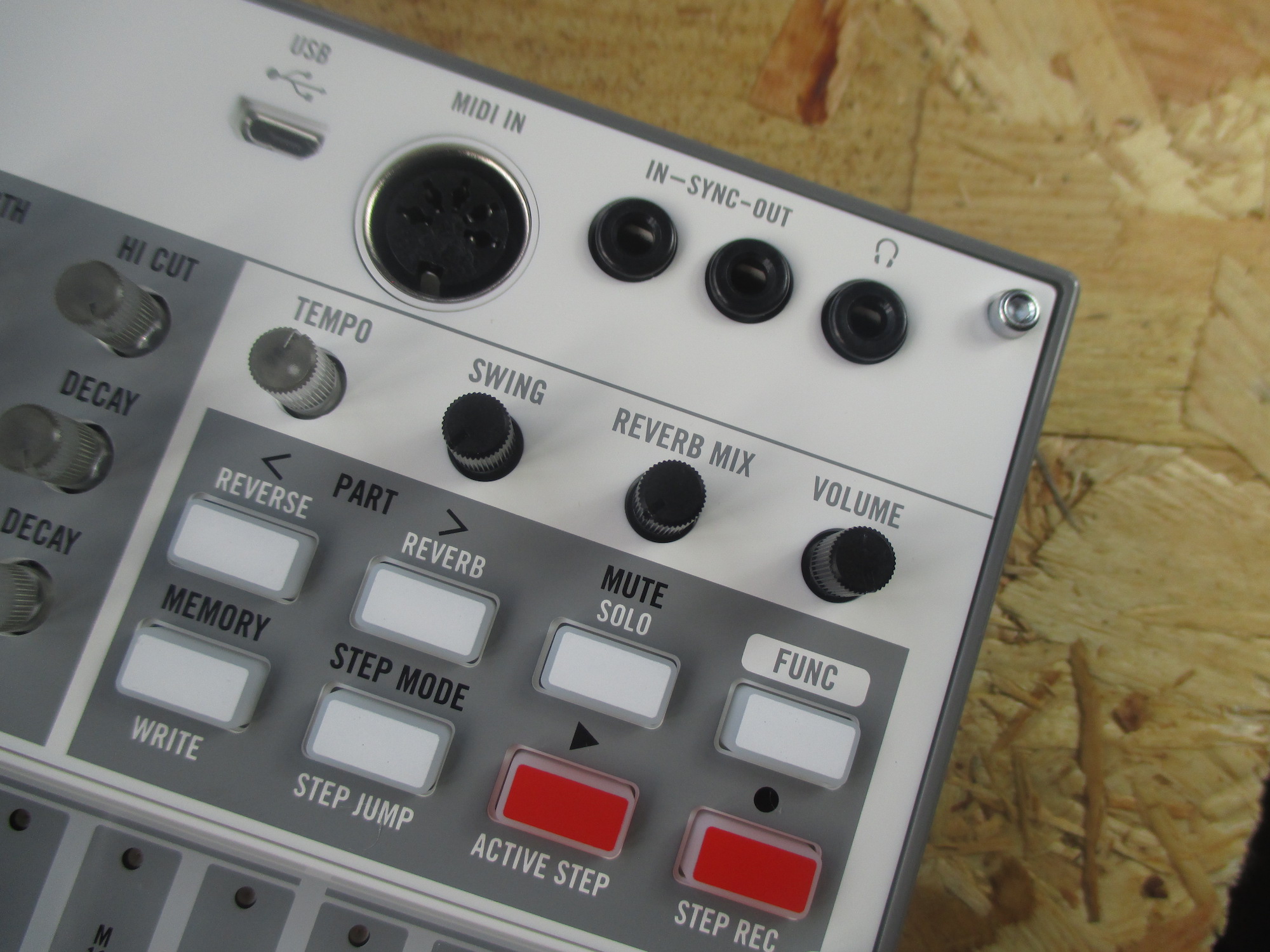 Loading samples proves to be the single biggest update over the original Volca Sample. The new USB socket means that you can now hook the unit up to your computer and transfer samples and patterns directly using the dedicated Librarian software. It's quick, easy and much smoother than the slightly fiddly process involved in loading user samples onto the original version. Sample memory has been doubled to 200 slots, with fresh factory samples to get you started. MIDI support has also been improved, allowing you to set individual MIDI channels for different parts, opening up some interesting sequencing and real-time performance options with external MIDI hardware. Individually, they're not huge changes, but they add up to make the Volca Sample 2 quicker, easier and more fun to use than the original.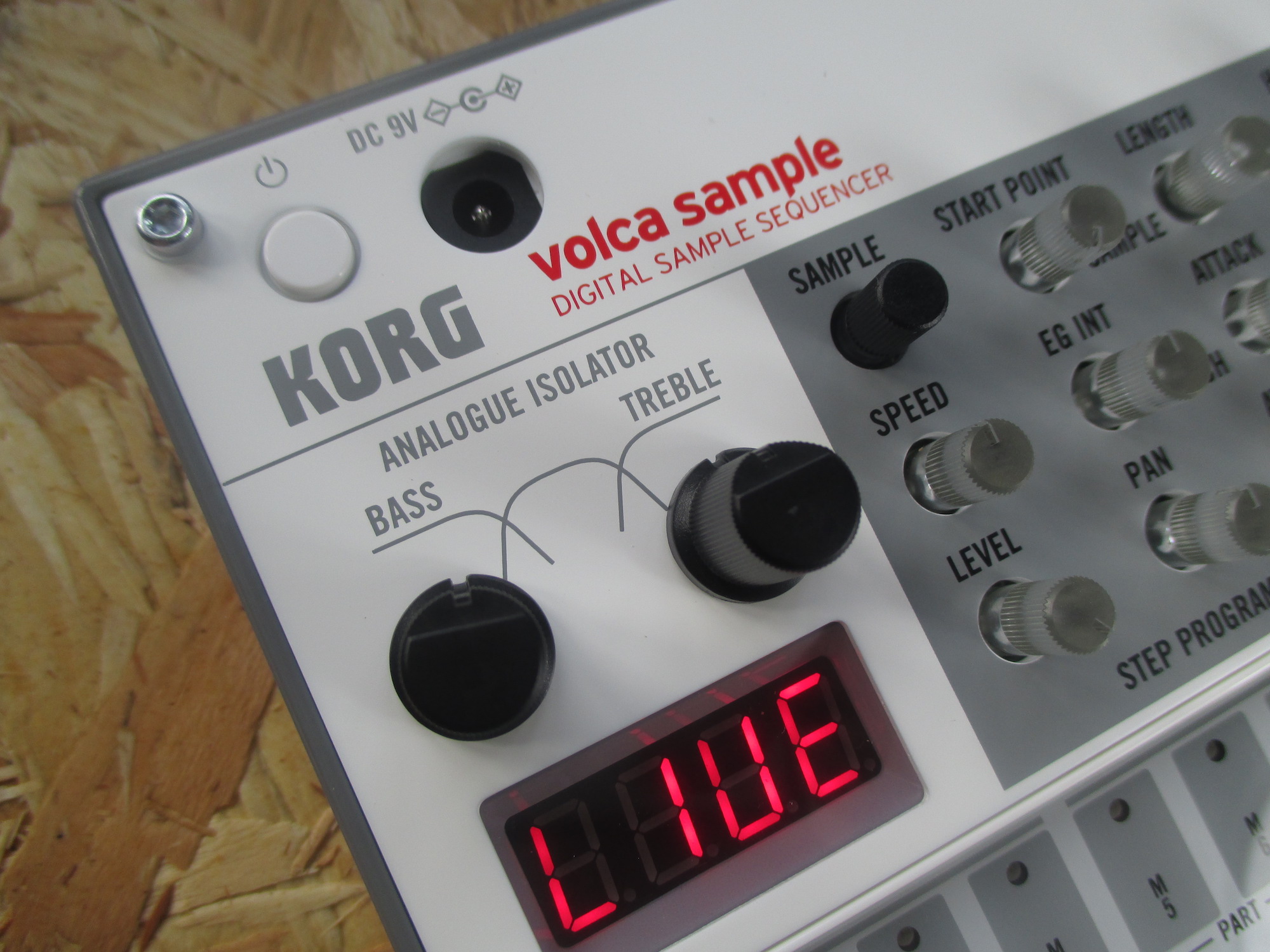 By happy coincidence, we've reviewed two other small, relatively affordable hardware samplers in the last month in the form of 1010 Music's Blackbox and the Polyend Tracker. If nothing else that shows just how vibrant the hardware sampler market has become in recent years, but how do they all compare? In a strange way, they don't. All three have radically different approaches and all three inspire you to make music in quite different ways. The Volca Sample is the cheapest of the three but stands up as being just as inspiring in its own way.
Greg Scarth
More info/buy