Polyend's new groovebox takes inspiration from 80s software trackers. Greg Scarth finds out whether the approach works in hardware form.
Based in the Land of Thousand Lakes in northeastern Poland, Polyend have quickly established themselves as a brand to watch, with their first releases such as the Perc 'drumming machine' and Seq sequencer earning praise from high-profile artists including the Chemical Brothers, Daedelus and Aphex Twin. We last covered the brand in June, when we reviewed the Black Edition of the excellent Medusa hybrid synth/sequencer, which combines Polyend's extensive digital skills with analogue synth architecture developed in collaboration with Athenian synth brand Dreadbox.
The brand's latest release is the Tracker, an all-in-one workstation, sequencer and sampler with built-in synths and effects. As the name suggests, the Tracker is based on the music tracker software which emerged in the late 80s as a primitive form of sequencer, usually based heavily around samples rather than sequencing external MIDI hardware (as was the case for other sequencers at the time, before the invention of soft synths) and characterised by a distinctive vertical-scrolling, numerically-focussed approach.
To say that trackers are a bit niche in 2020 is like saying it's a bit unusual to carry a pocket watch or travel by steam train: while you might be able to find a tiny minority of hardcore obsessives who cling to these vanishingly archaic relics of history, they're largely the preserve of specialists. As such, the Tracker isn't necessarily aimed at existing tracker enthusiasts (although they're sure to be interested) so much as it's intended to offer something new in a market where sequencers and grooveboxes typically follow fairly similar approaches to step sequencing. The truth is that most users of the Tracker will probably never have seen a software tracker, let alone spent any significant time using one, so it's probably best to consider the Tracker in that context rather than compare it to classic tracker software like OctaMED or even more modern alternatives like Renoise.
If you've ever got your hands on a Medusa, you'll be unsurprised to learn that the Tracker is beautifully well built, with a solid and slick feel thanks to an all-metal case and large, 7-inch LCD TFT screen, flanked by a 4×12 grid of silicone pads, dedicated function keys and screen keys, plus a large aluminium jog wheel. A little larger than an iPad Pro in dimensions, the Tracker isn't entirely intended as a portable instrument, but it's light, compact and solid enough that you'd feel happy tucking it in a rucksack for use on the go with headphones (note that there's no internal battery and the instrument needs power via USB, although this can be supplied via any standard rechargeable power bank).
The Tracker workflow is based around eight tracks, each of which is monaural and monophonic (as opposed to stereo and polyphonic, respectively) and can either trigger samples or work as a synth via the unit's built-in granular/wavetable synthesis engine. Samples themselves can be recorded directly into the unit or loaded onto an SD card in WAV format. The monophonic approach of the Tracker might seem limiting, but it is possible to program polyphonic parts by selecting multiple tracks. Effectively, if for example you want to play three-note chords, you can simply record them in real time onto three tracks. It does use up the track count quite quickly if you want a high number of voices for a particular part, but it's a fair trade off.
The big question about the Tracker isn't necessarily whether it does what it sets out to do (which it categorically does), but whether it's worth relearning your production process in order to use it. For most of us, that'll certainly be the case, but the learning curve is relatively easy to deal with and there's a good logic to the way the unit encourages you to put together tracks. There is a strong argument that the best sequencer, the best groovebox or the best workstation is the one you're most familiar with, or simply the one that lets you make music as quickly as possible. While that's true in a lot of cases, the counterargument is that it's good to shake up your workflow and force yourself to do things differently. In that respect, the Tracker is a source of inspiration, and I certainly found myself trying musical ideas that I probably wouldn't have attempted with other hardware.
It's very hard to compare the Tracker to other options on the market, simply because there's very little else that follows a similar approach, at least in hardware. The forthcoming NerdSEQ Portable from XOR Electronics looks like the closest thing, but we'll have to reserve judgment on that one until we see the finished item. As it stands, you can take your pick from a decent variety of sequencers, grooveboxes and workstations that all offer different approaches. Our favourites include Roland's MC-101 groovebox, which is something of a bargain at £356 for an x0x-style groovebox, and Pioneer's Toraiz Squid, which is similarly priced to the Tracker at £519 but totally different in practice, with great sequencing options but no internal sample playback or synths.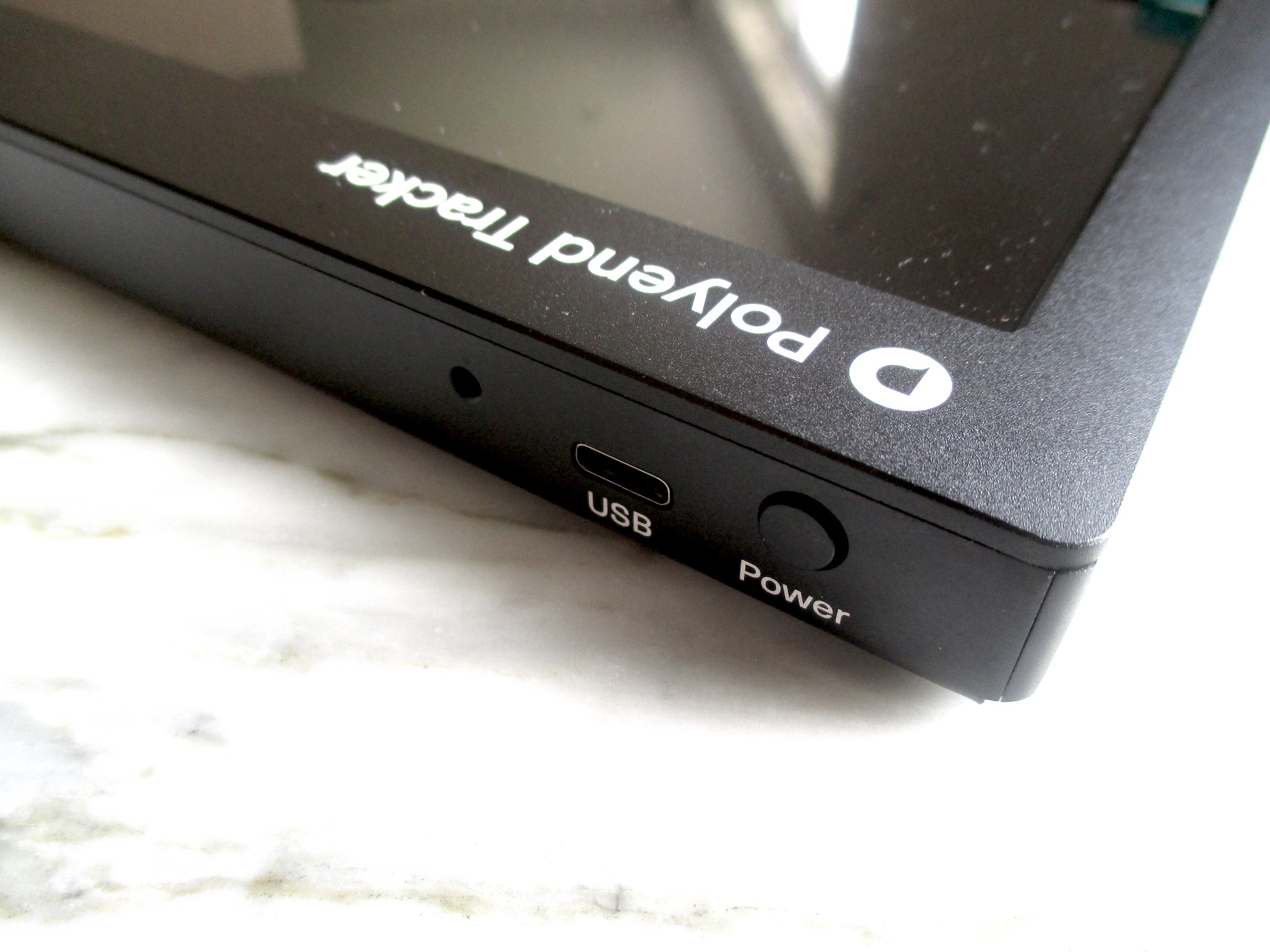 The bottom line is that the Tracker is fundamentally different to anything else on the market, but it's an approach that appeals in its own way. Whether you're an old-school tracker head or a complete newcomer looking to shake up the way you make music, there's a lot to get excited about here.
Greg Scarth
More info/buy