New DJ controllers on the way from Numark
The Mixtrack Pro FX and Mixtrack Platinum FX are affordable entry-level models capable of streaming from Tidal and SoundCloud.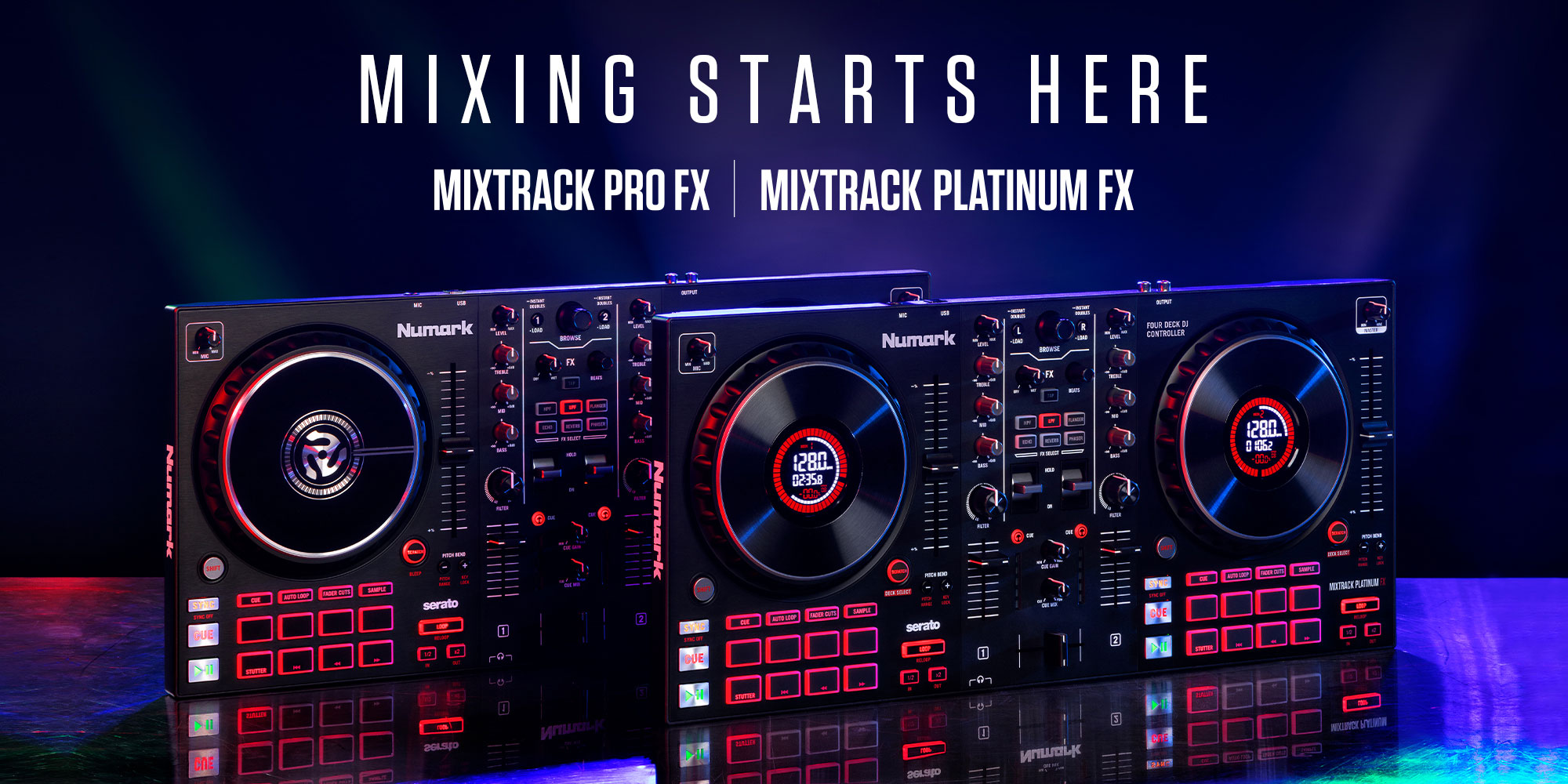 We're used to seeing regular DJ releases from Numark, and the latest two take the form of effect-focused controllers. The two-channel Mixtrack Pro FX and four-channel Mixtrack Platinum FX are designed to work with Serato software and put the emphasis on performance, with dedicated effect paddle switches, touch-sensitive trigger pads and an auto-loop feature. Both units will also allow you to stream music directly into Serato from Tidal and SoundCloud.
Here's what the brand has to say about the new units:
Whether you're in the club or in your garage, these Mixtrack FX advanced Serato DJ controllers give you access to all the basic features you need to sound professional. With dedicated buttons for the most popular DJ effects, professional toggle paddles, and everything you need to control Serato DJ, these feature-packed devices are fun to use and can grow with you as your DJ skills progress. Both the Mixtrack Platinum FX and the Mixtrack Pro FX come with Serato DJ Lite and 3 free months of TIDAL Premium, giving you the ability to stream millions of songs from TIDAL or SoundCloud. No matter what kind of DJ you are, Mixing Starts Here!
Mixtrack Pro FX and Mixtrack Platinum FX are due to ship this month with an MSRP of £215 and £245 respectively.