Pioneer upgrade Rekordbox DJ software with Cloud Library Sync. We're still shipping
Pioneer's DJ software, Rekordbox, updated with new cloud storage features. Plus: a note on Juno shipping as normal.
A note on shipping during the Covid-19 outbreak: In light of current events, we'd like to give you an update on what's happening at Juno. We're taking the necessary steps to ensure our staff are safe, while continuing to deliver your orders as normal. All orders are being sent as usual, and if you order before 5pm GMT your order will be despatched the same day. We have an in-stock guarantee, so everything that is showing as in-stock on the website is in our warehouse and ready to ship to you. Find out more here.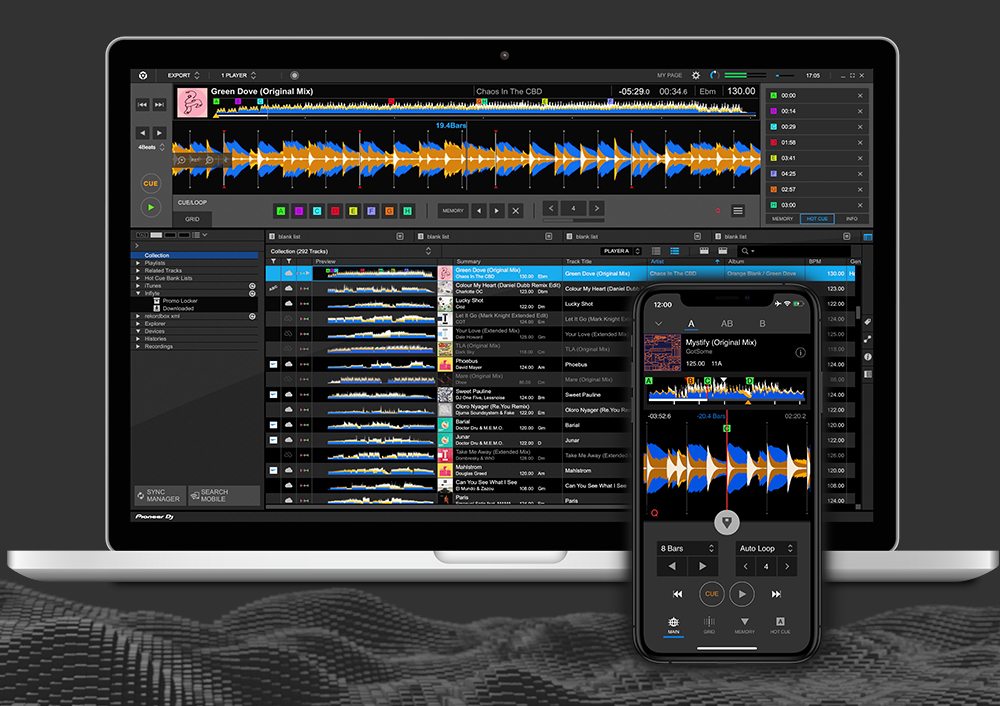 Pioneer DJ have released version 6 of their Rekordbox software, with major upgrades including cloud storage and library sync.
The new version of the app integrates with Dropbox, allowing you to store your tracks remotely, synchronising analysis and metadata such as cue points automatically. The software's Performance Mode (i.e. using it to mix with like Traktor or Serato) is now free for all users. There are three new subscription tiers РFree, Core and Creative Рstarting from £7.99 per month.
The brand has also made its DJ mix recording and streaming app DJM-REC free for 90 days to help users who are isolating. The iOS app, available to download via the App Store, allows you to record mixes, stream directly to platforms including Facebook and YouTube, or upload directly to platforms including Mixcloud and SoundCloud. The previous trial period of 30 days has been extended and you can trial again for 90 days even if you've already tried the app before.
Rekordbox 6 is available to download now via the Rekordbox site. Scroll down for Pioneer's demo video and a closer look at the new mobile app.