New affordable DJ mixer from Reloop has everything you need and nothing you don't.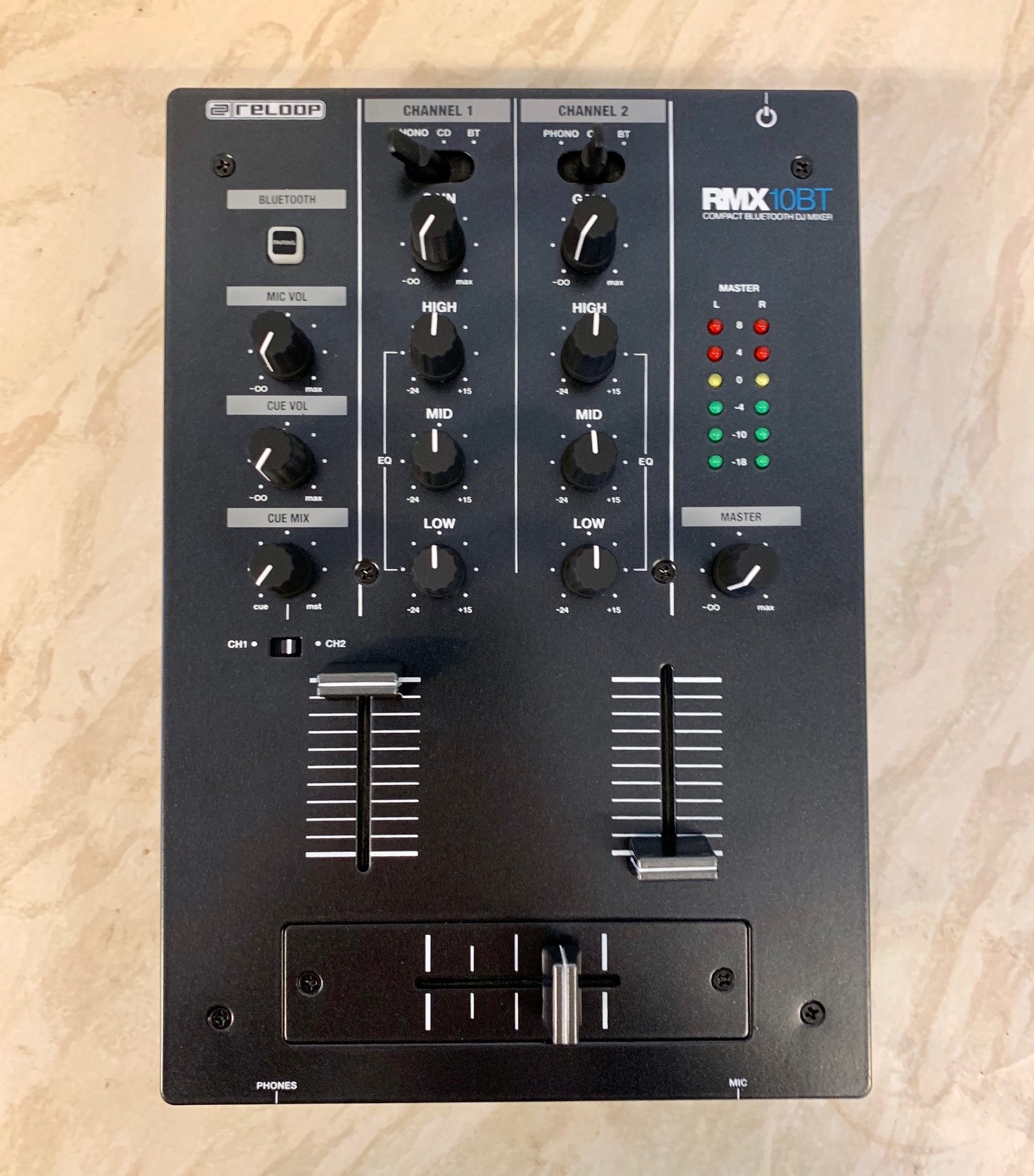 Manufacturers tend to play it safe when it comes to entry-level DJ mixers, and with good reason. This isn't the right place for experimental design or unusual features; most beginners want nothing more than basic, straightforward functionality in a format that will help them hone their basic skills before moving on to more expensive mixers.
That's exactly the philosophy that Reloop have applied with the RMX-10 BT, a new design coming in at a beginner-friendly £101: this is about as simple as it gets while ticking all the boxes, with a conventional two-channel design, three-band EQ and very little in the way of bells and whistles.
Nobody's expecting pristine audiophile sound quality and bomb-proof build quality for £101, but the real question is whether a mixer at this entry-level price can offer an intuitive, user-friendly introduction to mixing. First impressions are good, with a solid build quality that makes the RMX feel like a more expensive mixer. Knobs and faders initially feel a little stiff, with the exception of the light and tactile, user-replaceable crossfader, but this isn't uncommon and I did find the action lightened a little with use. The overall size and format of the mixer is relatively compact, if still just about within the normal range of full-size mixers.
The feature set of the 10 BT is deliberately quite limited, but you'll find everything you need to get started mixing, with CD and turntable inputs on each channel, switchable cueing and a master level meter. The three-band EQ is good, albeit without the character of more expensive mixers but sufficiently flexible to tweak frequencies thanks to its -24 dB cut and + 15dB boost. Overall, it's a thoroughly straightforward approach and one that works well in practice. Sound quality is sufficiently clean and clear that the signal doesn't feel degraded as it often did with cheaper mixers in the past.
The Bluetooth option doesn't feel like a hugely important selling point, but it is nice to have. We're seeing similar features crop up on a lot of cheaper mixers lately, but the practical DJ applications of streaming tracks from a phone are quite limited. Given that a lot of entry-level mixers find their way into bedroom setups, we suspect the main use will be to provide a quick way to stream music to your speakers, not necessarily to mix with.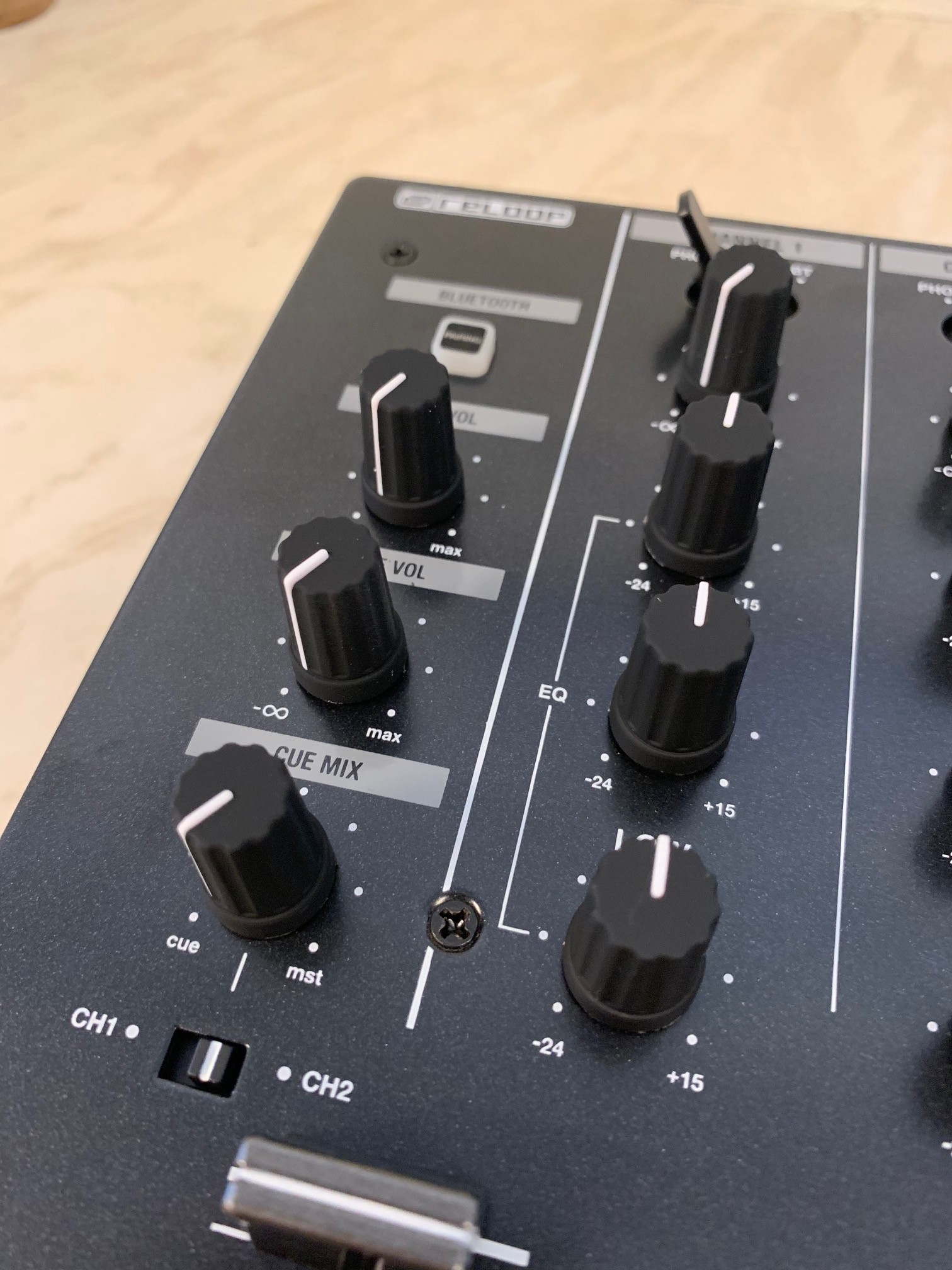 A lot of mixers around this price are cut-back designs with features missing, but there are some full-size alternatives in either direction. For £25 less, you could get a Numark M101 USB, which is remarkably cheap considering it has a built-in USB audio interface for recording mixes to your computer, but its two-band EQ really make it much more suited to scratching and cutting than it is to house, techno or D&B blends. For an extra £21, you could step up to an Omnitronic PM-322 P, a three-channel design with USB playback plus some neat scratch features like a reversible crossfader and switchable fader curves.
The RMX-10 BT is a product designed very specifically for its intended market. It's not likely to lure potential buyers away from more advanced mixers like the Allen & Heath Xone:23 but that's understandable given that the Xone is more than twice the price. Instead, it's a very strong offering for newcomers to DJing and especially those on a very tight budget.
Greg Scarth
More info/buy