The Smoke Clears – The Smoke Clears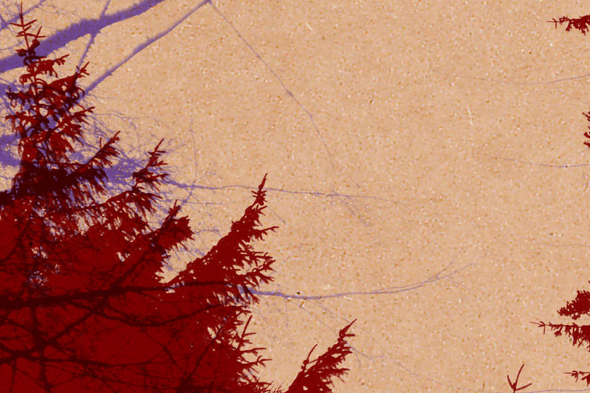 The Smoke Clears is a project from Irish producer John Daly which debuted back in late 2013 with the album. Clear, for Seattle outpost Further Records. Better known for his house releases, this second album from Daly as The Smoke Clears sees him explore an ambient/downtempo approach that is every bit as impressive as his dancefloor material. The timing and look of the release has been perfectly planned; All City has scheduled it for mid-September, a period when the summer starts to give way to autumn. Fittingly, the cover features a brown forest set against a dusky sky.
The music's mood has a similar disposition, with a reflective and often times melancholic feeling to the fore. On "The Goose and The Moon", Daly inhabits similar territory to Dave Angel's wonderful ambient techno piece "Brother From Jazz", the melancholic synths unfolding over cavernous claps and a bubbling groove. "Heaven Sent", meanwhile, is frosty and wintry with filters and pads combining to replicate the sound of fresh snow falling and the accompanying break beats filling the role of the crispy impact of boots onto the white virgin canvas.
That's not to suggest that The Smoke Clears trivialises Daly's art. If anything the opposite is true and it sees him explore deeper, push farther than before. The aptly named "Fathoms" starts the release with reverberating beats and a cavernous organ, "Slipstream" revolves around a booming bass and bleak synths and "In Time" sounds inspired by the gentle, lulling beauty of Selected Ambient Works.
On "Oh My Days", he enlists the services of vocalist Cian Finn to deliver a beautiful, smoke-filled torch song. Finn's evocative tones wind their way around Daly's melancholic bass and percussive hisses, his high notes of spine tingling proportions. It would deprive house music of one of its most idiosyncratic producers, but it is tempting to suggest that John Daly should focus exclusively on the wonderful mood music that constitutes The Smoke Clears.
Richard Brophy
Tracklisting:
A1. Fathoms
A2. Where You Go I Go
A3. The Goose And the Moon
A4. Heaven Sent
B1. Slipstream
B2. Oh My Days feat Cian Finn
B3. In Time
B4. September