Huntleys + Palmers returns with a third Chapter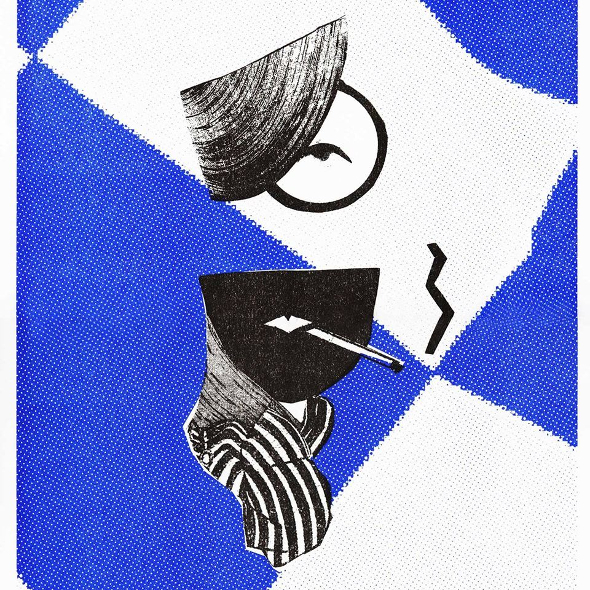 Two remixes from Lena Willikens feature on the latest edition of the Glasgow label's irregular series.
The Chapter series from globally-minded Glasgow label Huntleys + Palmers first commenced back in March 2014, initiated to herald their arrival at double figures and further their focus on "introducing new and emerging talent from different corners of the globe." The debut edition featured contributions from local Glaswegian upstart Cruffy, rRoxymore, Cómeme pairing Carisma and Prophets Of The South, a collaborative project from H+P associate Esa and OOFT producer Ali Herron. A second Chapter followed in early 2015 under the sub-titled Cohorts, and pulled for music from Golden Teacher, Studio Barnhus act Usio, Sano, Wolf Müller and Discos Capablanca artist Oklo Gabon.
Maintaining their (sort of) annual schedule, Huntleys + Palmers have revealed a third Chapter is due next month which sees a change of tact with rRoxymore and Oklo Gabon tracks from the preceding editions remixed by the superb Lena Willikens. It would seem these were a long time coming, with Willikens discussing her remix of Gabon's "City Gym" in the feature with the Cologne DJ and producer we ran last year. You can stream her take on the rRoxymore track "Ministry Of Silly Talks" below, whilst a brief press release from H+P offers the following words regarding Chapter 3:
"We haven't really went in for remixes much before with the label, as we feel strongly about the power of the original. In the right hands, a great remix can be equally as powerful though and Lena has succeeded in bringing her own weird and wonderful sounds to a track from each preceding chapter."
Huntleys + Palmers will release Chapter 3: Lena Willikens Remixes by Various Artists on October 7.
Tracklisting:
A1. Oklo Gabon – City Gym (Lena Willikens Remix)
B1. rRoxymore – Ministry of Silly Talks (Lena Willikens Remix)
Huntleys + Palmers on Juno
Header art courtesy of Sarah Szczesny