Omar-S returns with Side Trakx Vol. 5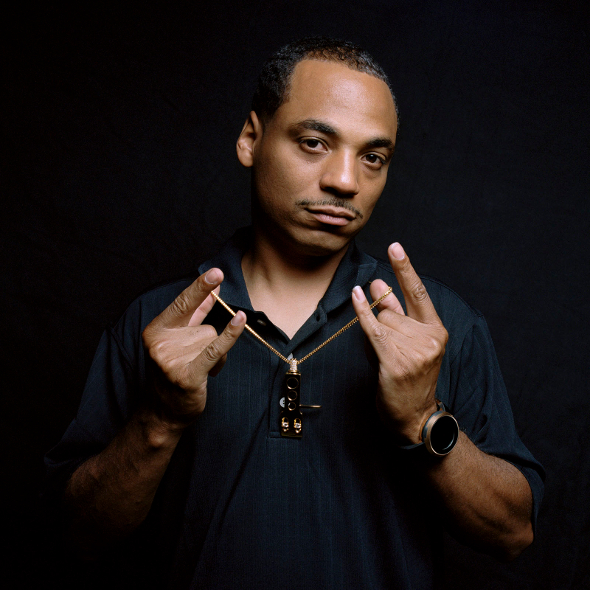 Nite Jewel and local jazz musician Ian Finkelstein feature on the new record from the FXHE boss.
Launched back in 2006, the Side-Trakx series from Omar-S has provided an intermittent platform for the FXHE boss to explore music away from the house and techno he's renowned for, favouring an instrumental hip-hop approach across the two initial editions. Last year saw the series revived after seven years of quiet with a 7″ of dusty R&B featuring vocals from FXHE graduates James Garcia and John FM as well as some cover art suggesting Omar-S enjoys pinball during recording down time. That was later followed by Side Trak'x Vol 4, a 12″ notable for a shout out to local Detroit radio legend Rosetta Hines, a bizarre version of FXHE classic "S.E.X." and the talented keys of Ian Finklestein.
In a year when FXHE output has centred on Omar-S, be it the guest-heavy album, The Best, or the subsequent two-track 12″, The Eagle, the label's focus continues to be its founder with news of a fifth edition of the Side-Trakx series. Due out in a few weeks, the four-track 12″ features a quartet of takes on the same production, "Sky Train", which were apparently all recorded back in 2007. The aforementioned Ian Finklestein is credited as co-producer as well as being responsible for all keyboard parts, whilst the excellent Nite Jewel is also present on the lead vocal mix.
FXHE will release Side Trakx Vol. 5 by Omar-S in late September.
Tracklisting:
A1. Sky Train feat. Nite Jewel (Vocal mix)
A2. Sky Train (Chattanooga TN mix)
B1. Sky Train (Finkell Avenue mix)
B2. Sky Train (Austin TX mix)
FXHE on Juno