Giegling reveals autumn collection
The Weimar collective will release a new compilation plus Kettenkarussell remixes and a 12″ of Olin reworks from Huerco S. 
A relatively low-key year for the Giegling collective has been characterised by 12″ releases from Leafar Legov, the DJ Metatron alias of Traumprinz and the arrival of a new g~~g~~~g division heralded by smartbar resident Olin. As the US editorial team at RA note, the Weimar label look set to end 2016 on a high note with no less than three impressive releases due over the coming months with a new compilation entitled Mind Over Matter grabbing our attention. The label's first release of this kind since 2012's Futur II, the compilation is due in November encompassing 14 tracks across three slabs of vinyl. Amidst all the Giegling regulars it is a welcome surprise to see Smallville's Paris correspondent Jacques Bon contributing a track.
Prior to this, Giegling will revisit the 2014 Easy Listening album from Kettenkarussell (aka Konstantin and Leafar Legov) for a 12″ of remixes. German deep house royalty Lawrence and Losoul both contribute, as does Giegling associate Vril and New York-based producer Ezekiel Honig. Complementing that 12″, g~~g~~~g will isssue a second release which sees Olin reworked twice by his fellow Kansas City native Huerco S. You can preview all three upcoming releases over at the Giegling site where they are also available for pre-order.
Giegling will release the Easy Listening Remixes by Kettenkarussell on September 27 with Mind Over Matter by Various Artists arriving in November. g~~g~~~g will release Huerco S. Remixes by Olin on September 27.
V/A – Mind Over Matter Tracklisting:
A1. Map.ache – Happy Birthday
A2. D-IX – Scope
B1. Edward – Check Check
B2. Matthias Reiling – The Look On Their Face
C1. Herr Koreander – Derive
C2. Jacques Bon – See & Feel
D1. Ateq – Ana
D2. Pom Pom – Pom Pom
D3. Loewe – 0318_173749
E1. Vril – Untitled
E2. DJ Metatron – State Of Me
E3. Birds & Tapes – Mallorca
F1. Kettenkarrussell – Trust
F2. Leafar Legov – Your Vibe
Kettenkarussell – Easy Listening Remixes Tracklisting:
A1. Of Course (Lawrence Remix)
A2. Konstant Sleep (Losoul Remix)
B1. Spirale (Vril Remix)
B2. Of Course (Ezekiel Honig Remix)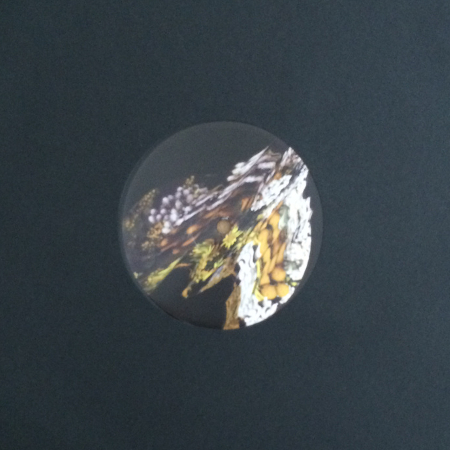 Olin – Huerco S. Remixes Tracklisting:
A1. Huerco S. Remix 1
B1. Huerco S. Remix 2
Giegling on Juno