Yaroze Dream Suite have an Awakening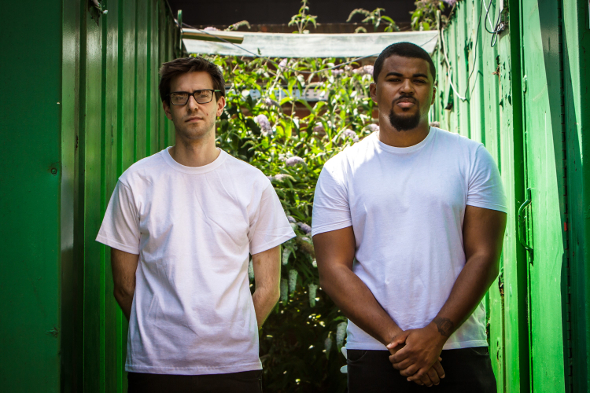 Mr. Mitch and Yamaneko's new project will be formally introduced on Local Action next month.
The Sony Playstation-riffing Yaroze Dream Suite project from Yamaneko and Gobstopper boss Mr. Mitch (pictured above sans smoke machine) has been hinted at for some time with tracks appearing in Boxed Rinse FM shows as far back as a year ago. It was officially introduced late last month with a brief 26-minute mix of their own material, edits and tracks from other unaccredited artists with the suggestion some tangible Yaroze Dream Suite material would soon follow on Local Action. Today Tom Lea's label reveal full details of that Yaroze Dream Suite record in the shape of a self-titled EP.
Due out next month, Yaroze Dream Suite finds Yamaneko and Mr. Mitch channelling their shared love of naive melodies across four tracks of solemn yet playful grime. One of those tracks, "In The Moonlight" sees the duo working with young singer/songwriter Hannah Mack and can be heard below, natty digital saxophone and all. Regular Local Action designer Rachel Noble is responsible for the eye-catching sleeve art you can see below. Subsequent to the release of Yaroze Dream Suite we are promised new solo albums from both Mr. Mitch and Yamaneko which is great news considering how impressive their respective solo debut LPs from 2014 were.
Local Action will release Yaroze Dream Suite by Yaroze Dream Suite on October 5.
Tracklisting:
A1. Pixel Dreams
A2. In The Moonlight (feat. Hannah Mack)
B1. Awakening
B2. Spirit Temple
Local Action on Juno