Best reissues and archival releases: August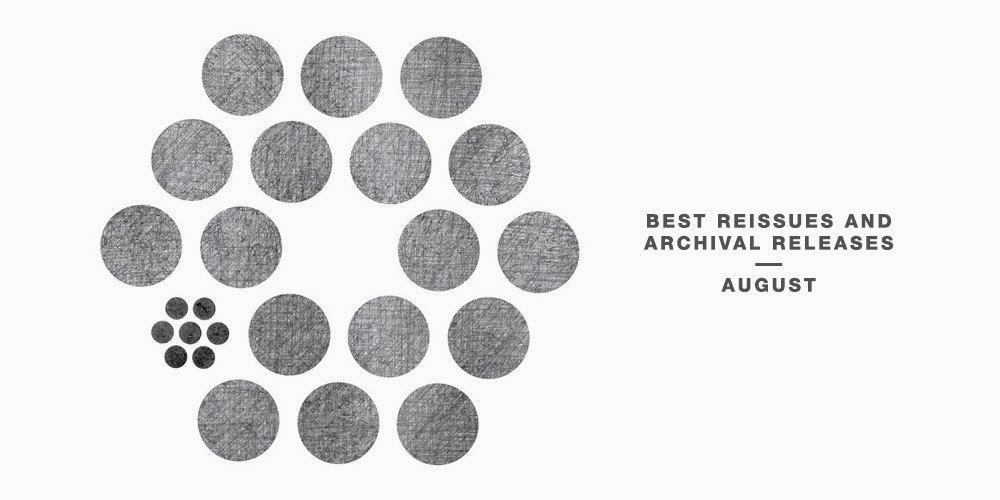 Spanish EBM, late Summer Italo, knowing New Romantic curveballs via Music From Memory, twlight tape loops from Basinski and ambient transmissions from Luke Slater's Spacestation Ø.
The 7th Plain – Chronicles I (A-TON)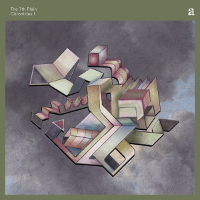 August marked the debut of Ostgut Ton's extremely promising sub-label A-TON, which dove into the pool of the contemporary archival scene with a cherry-picked anthology of Luke Slater's work as 7th Plain. Chronicles I extracted recordings made between 1993-1996 at Slater's self-styled Spacestation Ø studio, some of which were originally released on General Production Recordings. A-Ton's decision to roll with Roman numerals suggests there will be further Chronicles of Slater's work under The 7th Plain name. The material assembled on Chronicles I provides a brilliant, high-resolution photograph of exploratory '90s ambient: intensely of its time in the digital leanness and cleanliness, and profoundly exploratory in its ability to conjugate a chromed-tinged futurism with a deeply gratifying rhythmic sensibility.
Most on the tracks on this record are previously unreleased, and there's a lot to play with. After a majestic opening with the more well-known "Boundaries", we're treated to Slater's remix of Ken Ishii's "Extra" which freezes and sedates the original to turn it into a comet-generating ambient monument. "The Super 8" brings out a house-infused side to Slater that feels strangely spiritual whilst "Slip 7 Sideways" revolves around a dusty, rarified beat not out of place in the Mo' Wax or early Ninja Tune canon. The record closes on "Chords are Dirty", a title that speaks volumes about the track – the most classically ambient of the whole LP, drenched in a vespertine stillness and sense of suspension. Morever, the title could be a manifesto for this music and what it represented in its time and place. A smart historicisation of less frequented sounds, may the geometric vastness of this record bring all good things to A-TON, and may the label bring all good things to us.
Listen/buy vinyl
Flash Zero – Conspiracy (Mecanica)
Łódź-based Hispanic synth purveyors Mecanica offered us a whack from the archive on August 1st in the form of a thick slab of Valencian EBM from Flash Zero. Mecanica are no strangers to the band, having reissued their debut album as Flash Cero last year and Conspiracy finds the internationalised Flash Zero taking a deep plunge into thoroughly Belgian sonorities. Originally out on La General in 1989, Conspiracy is reissued here in its entirety by Mecanica, and complemented by a download code that leads you to a goodie bag of more recent Flash Zero re-recordings. Conspiracy should come with a guarantee to get you through the night if you're a fan of Borghesia, Front 242, Clan of Xymox and almost anything from the more cerebral shores of EBM. The eight tracks are an unrelenting wash of goth chord progressions, aggressively whispered lyrics and typewriter-like drum machines delivering manic beat patterns.
For a peek in, listen to the big epic horns and ferric electro of the title track, the stadium-scented romance of "Language Eyes", the neurotically glossy "Hex-66" or "Suggestion", which sounds more like contemporary, post-digital coldwave than like anything from the time. Flash Zero were probably more striking in the earlier days, when they were still a "techno-pop" outfit and hadn't caved to singing in English – so many bands that switched to English did so with lyrics that lost any true meaning. Still this is a dexterous and accomplished EBM record which should finally earn its place among the classics.
Listen/buy vinyl
The System – The System (Music From Memory)
Just as listeners might think to rest on the notion Music from Memory has a reputation for linear, crisp experimental adventures, the Amsterdam label offers a twist in the plot last presaged by that lovely Dip in the Pool EP from January. The System's only LP, Logic, came out in 1983 on Romantic Records, and was a protean thing with flights into the sublime as well as some less-inspired turns. This self-titled The System offering from Music From Memory plucks out three extracts from the band's small discography plus an unreleased track and reopens the door onto a well-trodden archival debate: philological purism or artful decontextualisation? This record offers the material new meaning and in a sense, why not? After all, the beauty of the archive is its afterlife in a different sonic context and cultural world.
The four tracks assembled from The System vaults for this new chapter in MFM's 12'' series paint the picture of a knowing new romantic. It's generally spikier and more ironic than its more yuppie-oriented counterparts – 'band mastermind' Bob Lamb later worked on the first Duran Duran records and there is an audible connection. They also prove more expert in their manipulations of atmospheres, which dive deep into new age sonorities while still tinged with the aching glamour of late-'70s Euro discos. Just the right dose of sequins and papaya to sweeten a very British introspective wave. Take your pick from the crashing-waves of exotica on "Barbarella", the opaque metropolitan sexiness of "Almost Grown" and "Find it in Your Eyes" – a track so silky that even the guitar solo becomes acceptable nay almost necessary. All will become slow-burning beacons of Autumnal pleasure.
Listen/buy vinyl
William Basinksi – 92982 (Temporary Residence Limited)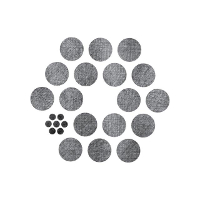 Following the storm caused by those vinyl re-editions of the Disintegration Loops back in 2014, William Basinksi's archive is once again the subject of a reissue on Temporary Residence in collaboration with the composer's own 2062. The resurfacing of the Loops series elevated an under-rated and under-explored work of the New York experimental underground to canonical status, and the work assembled on 92982 is similar in ilk and in formal procedure. The surprise is that while these tapes are of equal archival significance, they are possibly even more beautiful.
92982 comprises of three tracks composed by Basinkski in one night in 1982 which were first released on the 2062 label in CD format back in 2009. This Temporary Residence edition includes a further, more contemporary retreatment of the first composition laid down by Basinski earlier this year. Like the Disintegration Loops, here too what we have is droned-out tape loops spiraling into themselves until they reach a glacial and heartbreaking abstraction. But they feel more personable and intimate than Disintegration Loops; perhaps because the technical procedures are made less explicit, or because they are less narratively connected to dramatic events (the Loops had their afterlife on 9/11). Or maybe its simply because they were recorded with open windows overlooking the Brooklyn night. As well as the uncanny eventfulness and ghostliness afforded by the evanescent tape-work, they carry the warmth of a field recording. 92982 is an altogether satisfying listen on whatever level; this is essentially heartbreaking and non-academic ambient music, full of organic feelings and very transporting.
Listen/buy vinyl
Lamé – You've Got the Night (Best Record)
Attentive Italo fans or the obsessive types interested in the genre's murky rights and sub-label affairs might have noticed Best Record finally taking advantage of its back catalogue. They've being doing so in a strange fashion of course, reissuing rarities from Amin Peck's extraordinary Love Disgrace to downright oddities like Ofrenda and Vytas Brenner's starry prog epic Jayeche. Here come Best Records now with Lamé's You've Got the Night, last sold online for $150 US dollars and, despite the hairline scratches and clicks: it's one of those records.
The beat is dependable and without surprises, the lyric is terribly nostalgic and, as ever, strangely worded, one synth twinkles and another does what in my household we call a 'phone synth'- possessing all the romantic implications of somebody's number being dialled. This record was Marco Meletti and Pietro Conti's sole foray into making music as Lamé, and it was an inspired and masterful dark Italo tune; I'd put it on a par with Decadance's "On and On" or Paul Paul's "Good Times". With Italo, the joy doesn't lie in offering something new or original but in executing the rules to the letter, in being as banal as possible but with great know-how, and in this respect "You've Got the Night" is perfect. Not a summer record but rather one for the season's end, a late-August melodrama with pink Cadillacs driving off into the grey misty forest: "The night is gone, I want you back".
Listen/buy vinyl
Flora Pitrolo