Best Available Technology – Twisted Ladder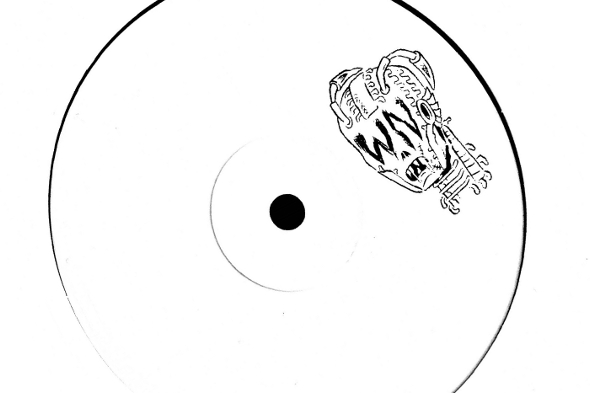 Portland's Kevin Palmer launched his own label, Working Nights, in 2014 after a series of releases for the likes of London's Astro:Dynamics, Styles Upon Styles and Further Records. Working Nights is an all-too fitting title for Palmer's music, as he's previously alluded to "doing much of his production work in the small hours when his family are asleep." The label first started out in familiar BAT territory with a series of cassette releases, beginning with the promising Gallery Tape. Two further Working Nights cassettes followed this year, and this newest offering, Twisted Ladder, marks the self-described 'low key' label's first vinyl release.
There's an undeniable twilight aesthetic to the four tracks on offer that give the EP a contemplative feel; the dynamic title track best the best example of this with a dry and skittering drum pattern and repetitive tonal loops reminiscent of early Theo Parrish. The elements gradually coming undone at the seams until they just float there, hypnotising you into submission before gradually all coming back in unison.
Second offering, "Robert Damiens," is a lot more aggressive and it's quite hard to imagine Palmer creating this at one in the morning without waking up his children or really pissing off his neighbours. This minimalist industrial techno slow burner is definitely one of the more club ready offerings by Palmer of late with its cavernous boom and harsh textural treatments providing a challenging groove of the most grey scale type.
Final track "The Astrarium" is an another disjointed and simplistic exercise in reduced expressions. Although it may not have the impact or odd charm of the previous tracks, it no doubt emphasises Palmer's clever use of repetition and 'less is more' mentality with its simple four to the floor beat run through a delay, ricocheting upon itself while gentle analogue synth swells provide added trance induction.
Like his alias may suggest, Palmer works with the most attainable means possible at any given time and this philosophy is what shapes his sound. Pushing the machines to their full potential, finding new capabilities and proving that even then, it's not how many toys you possess, it's what comes out of your head.
Nic Tuohey
Tracklisting:
A1. Twisted Ladder
A2. Robert Damiens
B1. The Astrarium
B2. Post Pressure