Lord Of The Isles surveys Parabolas Of Neon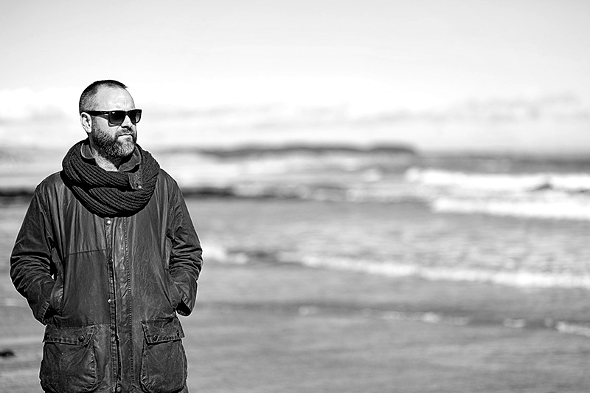 The Scottish producer will graduate to Firecracker Recordings with a new record due in September. 
Over the course of the past five years, Neil McDonald has aligned his wayfaring Lord Of The Isles project with a supreme cast of deep house-minded labels. First appearing on his own Little Strong Recordings label in 2011, Lord Of The Isles has supplied Ene, Cocktail D'Amour, Mule Musiq, Phonica's in-house label and Permanent Vacation with a strong range of 12″ singles. McDonald's long-standing relationship with Firecracker boss Lindsay Todd – dating back a decade to their joint residency in Edinburgh – has seen Lord Of The Isles records appear on both UNTHANK and Shevchenko, whilst he also contributed to the Scotch and field recording shenanigans of last year's Mac-talla Nan Creag album.
McDonald will now graduate to the main Firecracker label for a full Lord Of The Isles debut due in late September under the name Parabolas Of Neon. Taking shape as a six-track 12″, the record looks to feature the sort of stylistic range we have come to expect from a Lord Of The Isles transmission on the basis of the below previews. McDonald's addition to Firecracker comes in a fine year for the Edinburgh operation with records from HOLOVR and Afrikan Sciences & Gaël Segalen collaboration Les Graciés complemented by UNTHANK drops from Whodamanny and the Lemme Kno pairing of Max D and Morgan Buckley.
Firecracker will release Parabolas Of Neon by Lord Of The Isles in late-September.
Tracklisting:
A1. Sunrise 89
A2. Beatha
A3. An Stuc
B1. Bryte
B2. Tocpe 28
B3. Parabolas Of Neon
Firecracker on Juno