Mark Barrott compiles Hostel La Torre Ibiza: Volumen Uno
Francis Bebey, Domenique Dumont and Finis Africae feature on the compilation which inaugurates Hostel La Torre Recordings.
It certainly feels like International Feel has entered a new phase since settling into life on Ibiza after a relocation from Uruguay. The past 18 months or so has seen Mark Barrott's label coax a new album out of island icon Jose Padilla, embark on a rewarding series of mini-LPs from CFCF, Len Leise and Wolf Müller & Cass. along with more single-shaped fare. A second Sketches From An Island album from Barrott himself arrived earlier this year and it transpires the artistic direction was inspired by his extended residency DJing at Hostel La Torre, a venue on Ibiza's West Coast.
The residency has clearly proved to be a creative eye-opener for Barrott as he's just announced details of a compilation that gathers together some of the balmy music that have helped soundtrack the weekly setting of the sun. Due out as the inaugural release on the newly-formed Hostel La Torre Recordings, the 15-track Hostel La Torre Ibiza: Volumen Uno canvasses a wide spectrum of Balearically-minded sounds with the psychedelic sanza of Francis Bebey, reissue favourites Finis Africae and Penguin Cafe Orchestra rubbing shoulders with more contemporary fare from Antinote artist Domenique Dumont, Hatchback and Andras Fox. Barrott himself has the following to offer on how the compilation and label came into being:
"As some of you may know, last summer I started DJ'ing every Thursday at Hostel La Torre, a venue on the west coast of Ibiza with a truly amazing sunset.  I don't really consider myself a DJ, yet the chance to 'soundtrack the sunset' for 16 weeks a year was an opportunity too good to pass up and little did I know when I started, how influential it would become on my music making and in particular, this summer's second Sketches from an Island album.
Getting the chance to see first hand how people react to this kind of music (particularly around sunset time) became hugely inspirational and as winter became spring, I was approached by Javier (the owner of La Torre) and Pete Gooding (in charge of the music policy) to help put together their first compilation and it's been a wonderful, stressful and (quite) exciting journey to be a part of this project, which ultimately gives us the opportunity to share all of this amazing and exotic music with a wider audience."
Hostel La Torre Recordings will release Hostel La Torre Ibiza: Volumen Uno by Various Artists in September.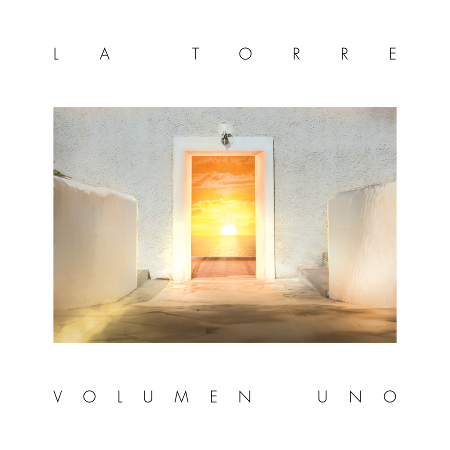 Tracklisting:
1. Francis Bebey – Forest Nativity
2. Domenique Dumont – Comme Ça
3. Penguin Cafe Orchestra – Air A Danser
4. Ahmed Fakroun – Nisyan
5. Spooky – Orange Flavoured Liquid
6. Cantoma – Tabarin
7. Finis Africae – Managua
8. András – Gold Coast (Surfer's Paradise Mix)
9. Barry Forgie – Dawn Mists
10. Il Guardiano Del Faro – Disco Divina
11. Tri Atma Und Gyan Nishabda – Natürliche Liebe
12. Planet Funk – Inside All The People (Harvey's Ibiza Sleepy Mix)
13. Mark Barrott – Deep Water
14. Gryningen – Früh Andra Hand Till Strñnderna I Nice
15. Hatchback – White Diamond