Umor Rex roll out another four tapes
The Mexico City label has a new batch ready for the end of July.
There's no doubt that tape labels have the capacity to be more prolific than vinyl-focused operations, and Umor Rex is surely a label that makes the most of such an opportunity. As ever, the Mexican label revels in issuing out multiple albums at the same time, adding to its mountainous discography without losing sight of quality control. You need only check the most recent album from Driftmachine for proof, while earlier in the year fine transmissions arrived from SR Hess + RM Zuydervelt, M. Geddes Gengras, Shapes & Melfi.
At the end of July another sizable airdrop of leftfield goodness will be flying in from both newly signed up Umor Rexians and returning talents. First up we have the gentle, pastoral delights of Parisian composer Alexandre Bazin's Full Moon, an 11-track album of plaintive electronics immaculately composed and played out in a harmonious fashion. Meanwhile, Maar take a more abstract route into tonal and textural spaces, using plenty of dub motifs to shape out the rhythm and space in the six-track Absolute Delay. The duo were previously spotted making their debut on Umor Rex two years ago with Ceto.
Brett Naucke's Executable Dreamtime is a devoutly ambient electronica excursion loaded with chiming synth lines and very little in the way of percussion. Previously found releasing on Spectrum Spools and squaring up with Beau Wanzer at their annual chill-synthesizer cookoffs, Naucke has created six different pieces based around a specific modular patch, with surprisingly different results each time. Siavash Amini is making a return to Umor Rex after 2014's Till Human Voices Wake Us, this time collaborating with US poet Matt Finney for a brooding mixture of atmospheric drones and introspective words. Previews for all the releases are available in the SoundCloud player below.
Umor Rex will release Full Moon by Alexandre Basin, Absolute Delay by Maar, Executable Dreamtime by Brett Naucke and Till Human Voices Wake Us by Siavash Amini & Matt Finney on July 22.
Alexandre Basin – Full Moon Tracklisting:
1. One Plus One
2. Outsiders
3. The Glass Key
4. Night Riders
5. Youth
6. Runaway
7. Silence Of The Sea
8. Followers
9. Full Moon
10. Space Is The Place
11. Nova Express
Maar – Absolute Delay Tracklisting:
1. Absolute Delay
2. Rime
3. Contour
4. The Hour Angle
5. Walled Plain
6. Dives
Brett Naucke – Executable Dreamtime Tracklisting:
1. Executable Dreamtime
2. 1028 Modulated Tunnels
3. Dying Season 93'
4. Forever Overhead
5. The Space Between Twins
6. Mouth to Mouth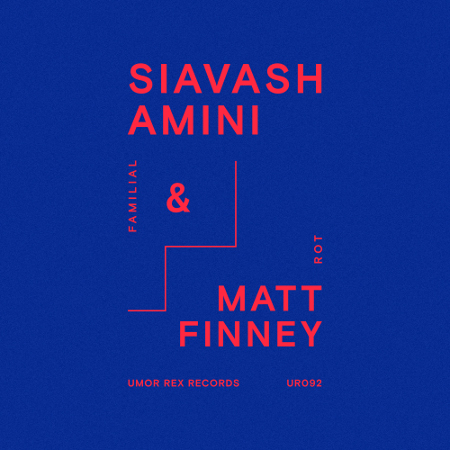 Siavash Amini & Matt Finney – Till Human Voices Wake Us Tracklisting:
1. Whole Summer
2. Your Daughters
3. Halcyon
4. Coyote
Umor Rex on Juno