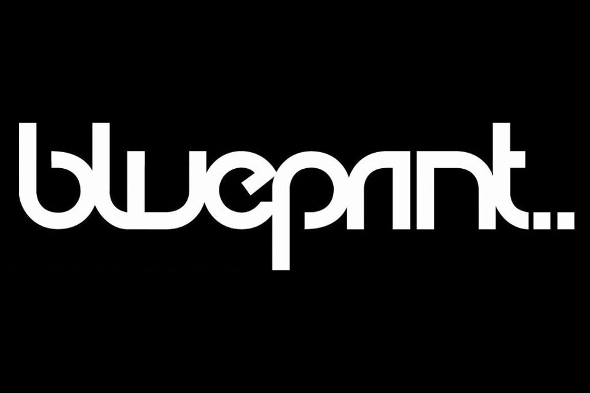 Label boss James Ruskin revisits his collaboration with Regis for the upcoming Easy Prey 12″.
The 20th anniversary celebrations for Blueprint have so far seen James Ruskin reaffirm the label's position at the head of UK techno. The seemingly-obligatory 4LP boxset arrived last month in the shape of Structures and Solutions: 1996 – 2016, which did a very good job of emphasising Blueprint's standing within the techno community, seeking out everyone from Luke Slater and Steve Bicknell to Tessela and Randomer to contribute exclusive tracks. Complementing this, Blueprint has undergone a dedicated programme of 12″s from "Blueprint artists old and new as well as some classic reissues," with Oliver Ho and Surgeon the primary focus thus far.
Next up on this 12″ series is a fresh O/V/R transmission from Blueprint boss James Ruskin and Downwards overseer Karl O' Connor, their first release together in this format for some five years. The pair introduced O/V/R back in 2009, producing three 12″s together over two years which were complemented by some high-profile remix commissions from Blueprint. After an O/V/R track opened proceedings on the aforementioned Structures and Solutions compilation, Regis and Ruskin have a three-track 12″ entitled Easy Prey due out later this month; expect further adventures through intense techno.
Blueprint will release Easy Prey by O/V/R on July 15.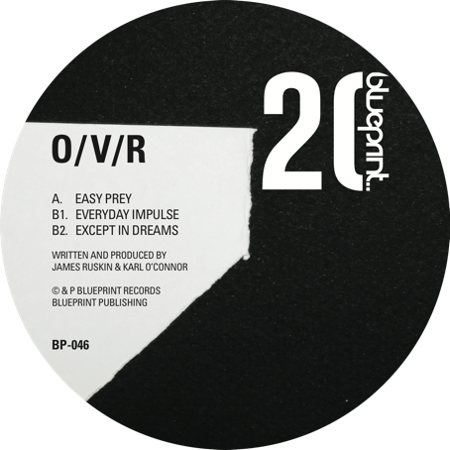 Tracklisting:
A1. Easy Prey
B1. Everyday Impulse
B2. Except In Dreams
Blueprint on Juno