Best reissues and archival releases: June
Flora Pitrolo details classic NDW, opaque synth ruminations from two US icons, the return of Shinichi Atobe, West Yorkshire industrial grit and cosmic philosophy courtesy of Numero Group.
Joanna Brouk – Hearing Music (Numero Group)
Hearing Music. What do they mean? Music for hearing, or something about the experience of hearing music? Hearing versus listening, or hearing voices, audio-illusions, sonic spectres, the feeling of being haunted? A number of delicate and deep records appeared this June that seemed to be imbued with the energy of ghosts, fairies, supernatural beings. The Ihor Tsymbrovski on Offen Music, the Af Ursin on Blackest Ever Black, and this Joanna Brouk collection on Numero Group, which is outstanding and also highly recommended for ear detox.
Joanna Brouk, one of a host of little-known American experimentalist women, was one of those composers who pushed the envelope formally while sinking into the cosmic philosophically: that kind of non-sociological taste for the soundscape that has a spiritual edge seldom heard in the work of European counterparts. Recorded between 1981 and 1985 in the Bay Area, these pieces for flute and electronics fuse a dreamy New Age with an especially committed academic solemnity.
Whatever exactly was informing these pieces – her abstract poetry, geo-scores or sidereal meditations – Joanna Brouk was flirting with all kinds of canons, unafraid of heights both mythologically ancient and seriously futuristic. The freshness of the acute flute, the brave ethereal female voices sparkling like clean silver; these compositions of Brouk's are like splashing your face in a gush of mountain-cold water. You're alone, you feel pure. Every now and again, the water turns day-glo, starts to form sparkling shapes before your very eyes. And nobody's there to check you're not hallucinating.
Listen/buy vinyl
Din A Testbild – Programm Zwei (Mannequin)
Mannequin boss Alessandro Adriani is at it again, partying with German legends. His move from Rome to Berlin a few years ago has clearly served the label's focus well. After a recent, enchanting forage through GDR tape music on Klangfabre, Mannequin now turn their attentions to one of the brightest projects to have come out of that primordial soup that was early '80s Berlin, notably that slice of scene that coagulated around the lady of situations Gudrun Gut. Din A Testbild was founded by Gut, a 'band' that featured several important faces from the NDW, and released a whole series of Programme over two decades, many of them on the Innovative Communications label run by Klaus Schulze.
Innovative communications indeed. Programm Zwei (but equally Ein, let's be clear) is an electronic exhaust pipe of everything looming over the early 1980s: the decline of industry, the silly whims of neo-liberalism, the anguishes of cyberspace, the lot. All the tracks on Programm Zwei are noteworthy for their own reasons. Be it the tense sequencing and poem of horror-modernity on"Satisfactory" (listen pitched down for added thrills) to the piss-take jazzy samba with bewildered vocoder of "Tight Pants", right down to the crazed modulated filth of one my long term favourites, "Logischer Gefrierpunkt". It's stuff that's musically insanely exploratory yet all of it rewarding and pleasurable, bursting with irony and glamour. Upon hearing of this I asked why not Programm Drei, why not the rare Din A Testbild album? But I was told that Drei – and a delicious something else – can be expected soon. Spray your ears with latex in anticipation.
Listen/buy vinyl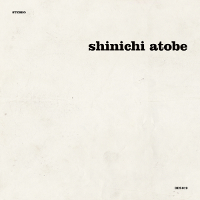 Demdike Stare's DDS label are almost deliberately vague on when exactly the acclaimed yet mysterious Shinichi Atobe recorded the material on this new mini-album, World. 'Sometime in the past twenty years', a press release declares with ambiguity. Let us agree that's enough to include this gem of an album in the best archival releases of the merry month of June. Running at just over 35 minutes, the Japanese maverick's second record on DDS (and only the third in two decades' worth of making work), is mini in duration but maxi in ideas.
The record opens on the elusively titled "Intro," a strict piece of minimal synth which does an interesting job at 'introducing' what follows; a series of adventures in icy, stark house music, all impeccably measured and, at times, wearing the rough patina of DIY right on their sleeve. In fact, you can hear the technology progress through the record: from "World I", a rough House piano riff fresh like 1991 yet serious like the 17th Century, to "World II" a delicate gallop of the thinnest, squelchiest pulse, to "World III", where what sounds like a duo of electric guitar and cigarette lighter deliver a warm and hypnotic beat. Glitchy digital dreams abound on the fourth and fifth 'worlds'; inventive cross-genre experimental dance music, cerebral yet distracted, minimalist and full of rigour. Just how many worlds are contained in World might be hard to establish: each and every one of them contains at least another sonic world inside it. They'll open up like Russian dolls to lovers of electronic music whatever your passion is exactly.
Listen/buy vinyl
Robert Turman & Aaron Dilloway – Blizzard (Fabrica Records)
A very recent reissue, but this is a glory of the recent past. It was only in 2009 that these two furious gentlemen – Aaron Dilloway of Wolf Eyes fame and Robert Turman, godfather to us all at least since the early days of NON – got together for an evening during an extreme snowstorm in Ohio over at Turman's. To be more precise, the story goes that Dilloway was about to move house and state, so his place was cold and empty; he made his way to Turman's for some sort of spiritual if not meteorological shelter. That fateful white tempest blew into the lungs of the deepest darkest and most sophisticated record.
Originally released by Hanson but on CD only, Blizzard is the anti-summer. Four tracks, between 7 and 15 minutes, each one a stretched out, neverendingly opaque unravelling of a single pace, a single drone, a set of sparse sonic elements. Only three or four sounds per track provide the base for a number of ever-so-slight delays, micro-variations in thickness and volume, changes in texture. Repetitive, bleak, almost animal in its slowness, everything on this album conspires towards a concentrated and immobile tension, impossibly droney but very present, almost melodic. Sounds shoot through, at times, like darts – a gathering of wind, a tornado, intergalactic noise, the echo of some creature, the cut-through of a shard of white laser, a suspicion, a threat, a fear, a strobe in the dust, under an unforgivingly heavy sky. This is a record that creates an absolute stillness in the listener. Truly extraordinary.
Listen/buy vinyl
Son of Sam – The Collapse of Ancient Funk Vol. II (Domestica)
June saw Barcelona's finest delivering a second instalment of primary dirty synth from the archives of mid '80s West Yorkshire industrial troopers known as Son of Sam. If you hadn't paid much attention to the first volume of The Collapse of Ancient Funk back in 2014, make sure you give this second and last collection of Son of Sam material from Domestica a good listen. What we have is some wonderful grainy synth, hovering angstily on that steel-grey Thatcherist line between industrial and synthpop's tinges of dancey melancholy. Recorded in Leeds in 1984, The Collapse of Ancient Funk Vol. II breaths with the notion Son of Sam were thinking "let's just try to keep dancing," leaving a sense of unease that is perfect for these troubled times (again).
Frontman Chris Bishop sums up the Son of Sam story between the band buying an 808 and 'logically destroying themselves' as techno dawned, a timeline that describes the music quite lucidly. The tracks collected here – originally released on the band's ultra-rare first tape released on Final Image – stage a constant tension between a brutal sonic palette. Driving bass-synths threateningly hovering overhead, voices are vocoded, low-pitched and ominous. Amidst all this, a a barely credible desire for the intelligent but light-hearted pop song is discernible.
Highlights include a gorgeous and off-kilter 8-minute remix of "Not a Second Wasted" inspired by Holger Czukay, the sleeping factory rumble of the sophisticateldy tense "Come Here, Handsome" and a previously unheard piece, "You Got Me". Older men, newer machines, the track is almost a manifesto for a band that, apparently, nobody wanted to dance to. Whatever our generation is up to, it is at least recovering some of the most interesting dances anybody has ever had.
Listen/buy vinyl
Flora Pitrolo