Greg Beato returns to L.I.E.S.
The Miami-based producer notches up a second release on Ron Morelli's label. 
It's been two years since Greg Beato last made headlines on Juno Plus after contributing one of this site's most popular podcasts. In the interim the American producer, based out of Miami, has appeared twice on FunkinEven's Apron label, both of which landed last year, with his A18 12″ made in collaboration with Steven Julien. Beato now bolsters his relations with L.I.E.S. by committing a second record to the New York label following his three-track PMA 12″ in 2013 in addition to sharing a split release with Bookworms on the affiliate Russian Torrent Versions that same year.
The untitled EP sees Beato deliver a sizeable five-track salvo to the L.I.E.S. cause, which already this year has released too many records to count, with stand out cuts coming from Silent Servant, Tsuzing, NHK yx Koyxen and the tripped-out Locks & DDM EP. Beato's music this time around is described as moving from melodic house and electro to "tweaker DJ Rush style psycho beat tracks." Due for a release later this month, ahead of further 12″s from Vapauteen and 45 ACP , you can stream A2 cut "Haunting" below.
L.I.E.S. will release Untitled by Greg Beato in late-June.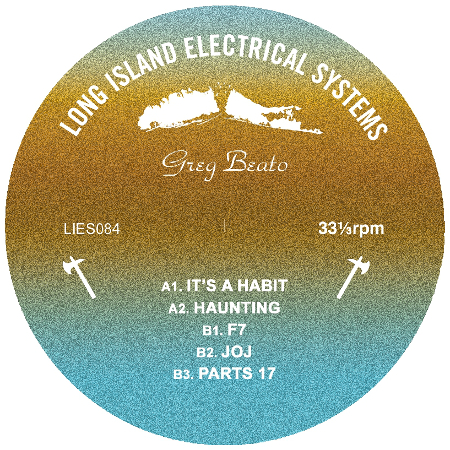 Tracklisting:
1. It's a Habit
2. Haunting
3. F7
4. JOJ
5. Parts 17
L.I.E.S. on Juno