Lustwerk Music introduces Quavius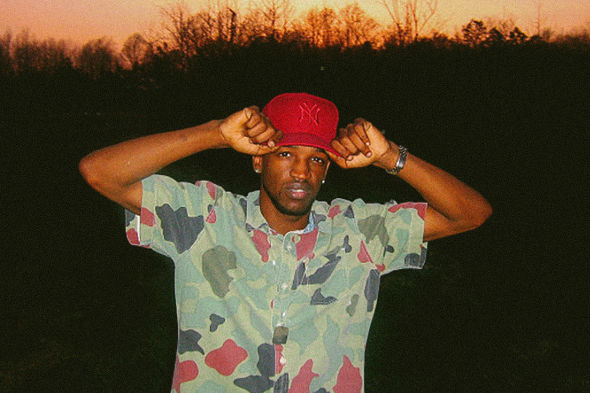 The Florida-based producer shows off his range on a self-titled record for Galcher Lustwerk's label.
Fans of the silky-voiced Galcher Lustwerk have been well served by the White Materialist's decision to launch his own eponymous label. The first two singles served up much of the material that featured on his widely-adored Blowing Up The Workshop mix, 100% Galcher, whilst the much-delayed Studio OST album with Alvin Aronson finally arrived earlier this month. As Oli Warwick stated in his review, Scenes 2012-15 is an album filled with "many hidden depths that only reveal themselves with attentive listening."
The next release sees the label roster expand with the introduction of Southern US-based producer Quavius. Apparently discovered by Lustwerk whilst wading through SoundCloud a few years ago, Quavius has quietly been doing his thing out of the spotlight, "soaking in the regional go-go and baltimore club music along with rap, R&B, jazz and Drum n' Bass." His debut on Lustwerk Music comes in the shape of a self-titled eight-track EP that offers Quavius the chance to show off his range with the opening cut, "Love The Way," available to stream below.
Lustwerk Music will release Quavius by Quavius on July 18.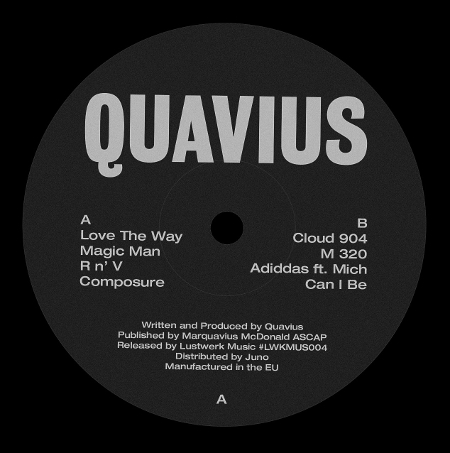 Tracklisting:
A1. Love The Way
A2. Magic Man
A3. R n' V
A4. Composure
B1. Cloud 904
B2. M 320
B3. Adiddas (feat Mich)
B4. Can I Be
Lustwerk Music on Juno