MinimalRome: Keep it in the Family
The Rome collective whose roots trace back to the city's heady '90s techno era speak with Richard Brophy.
The early-'90s in Europe saw electronic music collectives mobilise and organise. In the UK, Castlemorton was the catalyst for the rave and free party movement, the Hague played host to Bunker's squat parties whose soundtrack continue to influence, while Frankfurt and Berlin were defined by Frankfurt Trax, The Omen, the Mover and Tresor's Berlin-Detroit alliance respectively.
What about Italy's capital, Rome?
Between them, Mannequin and Fred Ventura have done much to shine a light on the wave, industrial and Italo disco styles that emerged during the '80s in Italy. The importance of Rome's early-'90s techno scene has not been subjected to the same kind of analysis, even though contemporary artists like Lerosa and Donato Dozzy trace their roots back to this period. A recent reissue of Leo Anibaldi material from '90s techno label ACV and Rephlex, on Future Primitive, provides a tantalising glimpse into this era.
In time, more is likely emerge about the music from this period, but for a modern-day collective that traces its roots back to that heady period, look no further than MinimalRome. Established in 2004, the label's four founders became involved in the Italian capital's scene a decade earlier. During the early-'90s, Valerio Lombardozzi (Heinrich Dressel/Composite Profuse) and Gianluca Bertasi (Feedback) were part of a collective that hosted a show on the independent radio station, Radio Onda Rossa.
"The crew was involved in the early illegal rave party scene in Rome, and those were such great and powerful years. That's when MinimalRome really started and that experience created its spirit and attitude," Lombardozzi explains. He maintains that this approach continues to inform the label, and, "for this reason, we conceived our releases as DIY products, and often they were hand packaged, or silk-screen printed and numbered copies".
Hosting a show on the same radio station at the time was Dave Grave, another label founder. Grave's slot, Spacelab, eventually spawned two compilations of the same name featuring artists like Luke Eargoggle and the mysterious Manasyt. Completing the group that set up the label was Andreas Herz (aka Kobol Electronics), a DJ rooted in the sound of acid house, which like other European cities, arrived in Rome during the late-'80s.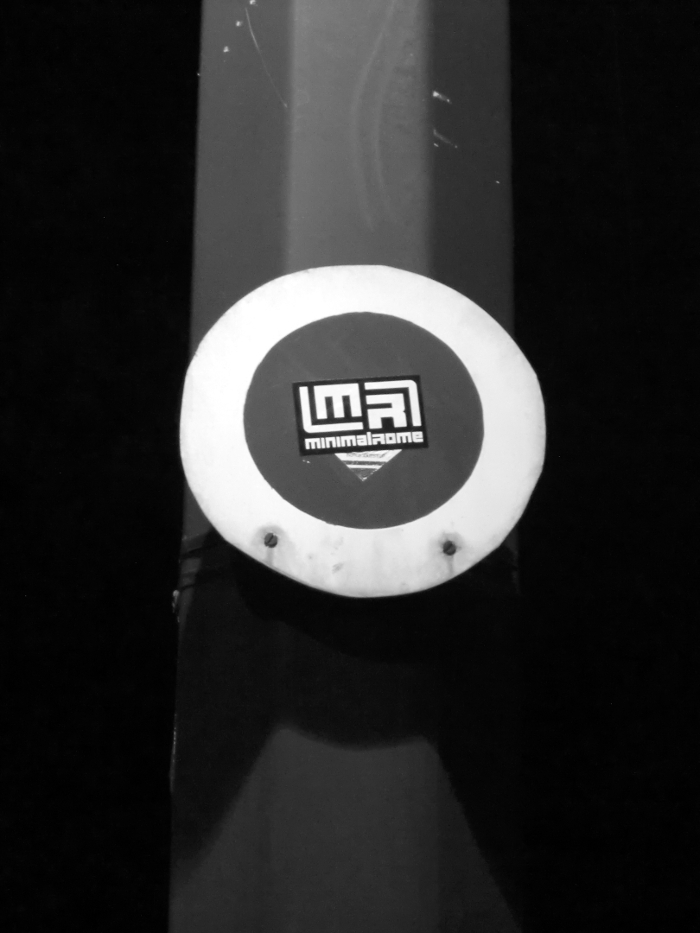 Lombardozzi says the decision to set up the label was a direct result of their experiences of what he dubs 'Roman techno rave parties', even though he asserts that even in the early days, the city's nascent scene was not united; instead it comprised a myriad of crews. While the positive experiences of the '90s brought the label's founders together, other musical undercurrents fuelled the sound of MinimalRome, which is at the best of times a moveable feast.
"We all have different musical roots, and this is important and interesting especially when we plan future releases and we choose the artists that we will feature," Lombardozzi says. Given some of its output, it's no surprise the founders make ubiquitous electro references – "the Detroit scene, namely Drexciya and Underground Resistance, Aux 88 and Direct Beat" – alongside homegrown sources.
"Italian dance music (later labeled 'Italo disco') produced between 1981 and 1983 on labels such as Disco Magic, Baby Records, House of Music, Zanza and Discotto also influenced us. There was a lot of power in that sound," Lombardozzi states. The Italian soundtracks of the '70s and '80s were part of their shared culture since their teenage years. "We used to watch B-movies broadcast on local TV channels late at night," Lombardozzi tells me, adding, "through this we developed a passion and research approach to the soundtrack music," and references the great Italian composers such as Alessandroni, Micalizzi, Frizzi, Tempera and Cipriani as strong influences on the MinimalRome sound.
These influences sometimes coalesce, like on Escape from the Hill, a 2008 mini-album from Lombardozzi's Heinrich Dressel project that pre-dates Giallo Disco gloom while making nods to throbbing EBM and indulging in atmospheric, slightly camp John Carpenter references.  In other instances, MinimalRome's approach splinters to embrace brutal electro, audible on Kobol Electronics' Computer Pervaded Society – which follows a Dopplereffekt-inspired stark and austere route – or the reduced acid of Feedback's "Walk The Line".
Meanwhile the TeslaSonic project, a collaboration between Bertasi and Lombardozzi, draws on krautrock, cosmic synth workouts and menacing Rother-esque bass to create a highly conceptual work. Underpinning all of these releases is a visual aesthetic that yields striking cover art – this
writer's favourites being the blood-red font and sanitation suit wearing figures on Enter The Plague or the medieval map on the cover of Heinrich Dressel's Escape from the Hill.
"The artists we release and represent have a research approach to composition and expression mainly through analog synthesizers, and they make music independently from genres," Lombardozzi explains.
While MinimalRome draws on a rich musical heritage, one of the main barriers it faces is a lack of support in Rome for the artistic community. "You can't live cheaply in Rome, but this doesn't mean that you live badly here," he believes. "The real problem is the lack of support for the artists by professional organisations, and probably the reason for this is that, contrary to many other European capitals, still today producing music or art isn't considered a real job."
In the face of such obstacles, MinimalRome's founders persisted. Conscious of the schisms that existed in the Roman scene during the '90s, they made sure to cultivate good relations with all the artists involved in electronic music in the city. "The idea [for the label] was to create something new in Rome in a non-commercial way, and the very first release was a compilation (Broken Pots Hill Volume One) with only Roman producers," Lombardozzi explains about the early days of the label. He name-checks labels and collectives like Electronique, Truckstop76th, Love Blast and Analogic Density that MinimalRome has collaborated with over the years, as well as Alessandro Adriani's Mannequin.
"We have known him for many years, so it was kind of natural for us to involve him in Der Noir A Dead Summer Remixes" (Adriani remixed the band under his Newclear Waves alias). Later he released Heinrich Dressel's Sighing Melodies Thru The Graves on Mannequin and the recent Moons Testaceum repress. "He will also participate in a new MinimalRome compilation," Lombardozzi explains, who points out that MinimalRome enjoyed the support of Andrea Benedetti, the DJ, producer and journalist who set up the Plasmek label in 1993. "He supported us since the beginning, when it was difficult to emerge before the internet and social media," Lombardozzi says.
While the label founders Heinrich Dressel and Feedback are still active, the early Broken Pots Hill compilations feature artists like Seventysix, Zeta Project, C-34, FDBK, Hologram and Pnz that were never heard from again. "Some of them quit music, others are still in music but working on different aspects. Andrea (Kobol Electronics aka Andreas Herz), for example, works in mastering for MinimalRome and many other labels," Lombardozzi explains. For the core group who kept releasing music on MinimalRome, it wasn't just Italian techno, disco or shlock horror movie soundtracks that had grabbed their attention.
"The real problem is the lack of support for the artists by professional organisations, and probably the reason for this is that, contrary to many other European capitals, still today producing music or art isn't considered a real job."
Around the same time that Lory D and Leo Anibaldi were releasing the first Italian techno records, Dutch act Unit Moebius, which included I-f and Guy Tavares in the line-up, put out "Acid Planet". Valerio recalls that it was one of the first records he bought during the early-'90s and it sparked an interest in Bunker, Viewlexx and Creme, which "strongly influenced the sound of MinimalRome." In spite of the geographical distance, it's these Dutch crews that the label has the closest connection to. Apart from shared musical influences, there is a bloody-minded, self-sufficient streak to MinimalRome and it's no surprise that its founders' early interest in Bunker led them to initiate contact with like-minded artists in Holland.
"Over the years we built sincere relations with many of the founders of the West Coast Sound of Holland – I-f, Rude 66 and Legowelt, among others – as well as through the release of four Composite Profuse releases, two EPs and two compilations, for Bunker Records and Crème Organization," Lombardozzi explains. The relationship has been two-way, with some of the brightest talents from Europe's electronic underground putting out music on the label. For example, MinimalRome was way ahead of the curve when it commissioned Mick Wills' first remix back in 2008 –  he reworked the short-lived C-34's "Watch Yourself"  – followed by the brilliant EMB menace of Wills' own "Guerra Della Danza" on the second Urbi Et Orbi record the following year. The German DJ has since remixed JTC and Der Noir, an Italian cold wave band, for the label.
MinimalRome was also the natural home for the debut release by Nacho Patrol, one of Legowelt's side projects, which focuses on dark ambient and off-centre funk workouts. "The relationship with Danny started in the mid-2000s, when his Strange Life label released the first Heinrich Dressel album, Mons Testaceum. There is a funny anecdote about Nacho Patrol," Lombardozzi begins. "One of the many times he came to Rome to play we shared our opinions and common interests about electronic music in general, but especially about Italian 'poliziottesco' soundtracks. It came out that he had some unreleased tracks that were different from his usual sound, and that he hadn't decided how and where to release." This conversation was the genesis for the first Nacho Patrol record, The Maze of Violence, which featured "an amazing cover by Dave Grave (an Uzi superimposed on to the Coliseum)," Lombardozzi adds.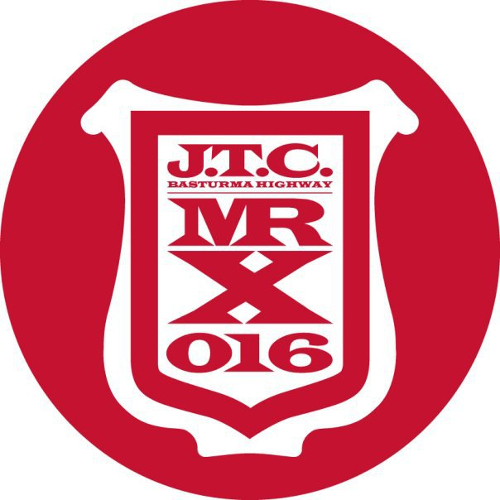 With just 30 or so releases over the past 12 years, MinimalRome is not a prolific label. Like the Bunker/Panzerkreuz operation, it is happy to maintain a close-knit collective and fly below the hype radar.
Despite some of the challenges that they face at home, the owners have no ambitions to follow some of their peers to the German capital. "(Berlin) is neither an advantage nor a disadvantage – musically speaking, we never referred to Berlin, but to the Dutch scene instead," Lombardozzi believes.
"At the beginning of the 2000s, it was much more difficult than today to get to be known outside of Italy. Nonetheless, since the beginning, thanks to Dave Grave's connections from the radio show and to the Heinrich Dressel collaborations with the Dutch scene, we developed many relationships with foreign artists and labels. Paradoxically though, since the beginning we have sold 95% of our records abroad, in northern Europe." Given their relatively cool response about Berlin, I ask Lombardozzi if he was concerned that the label's name might make it sound like a southern outpost for minimal house.
"The name goes back to the Latin roots: 'minimum' means "the smallest possible amount", essential, with no superstructures. Minimal for us does not define a music genre, but a lifestyle and a world vision. It's all about keeping out the unnecessary and cutting to the bone, also in music. Furthermore, by putting "Rome" in our name we claim our common origins," he explains, and adds: "over the years people focused on the name and didn't listen to the music, which since the first release was clearly everything but minimal. But it's OK, it has never been a problem for us to receive emails and demos with "techno minimal" in the subject as we don't spend any time listening to them," Lombardozzi states boldly.
By the end of the 2000s, the label's individualistic approach was resonating with well-known underground artists. Among those who reached out were The Hacker and Solvent. In Hacker's case, the label provided an opportunity for the veteran French producer to deliver the powerful EBM-
influenced electro track, "Haunted", while Solvent brought the searing acid of "Latch, Fasten, Secure" to the label. "Hacker and Solvent contacted us proposing to produce their tracks on MinimalRome because they thought we would like them. For us it has been an unexpected and great pleasure to receive their emails," Valerio says.
Around the same time, the label developed a relationship with US producer Tadd Mullinix, who is known for his work on Spectral and Nation, and more recently under the Charles Manier. For MinimalRome, he works under his JTC alias and has released the hazed, layered jack of Basturma Highway, followed by The Controller, a tough minimal affair with the urgent energy of early Robert Hood. Adhering to the tight-knit approach that has defined MinimalRome, Mick Wills turned the "Controller" into a relentless affair, with bleak synths wailing their way over the German producer's tight percussive backdrop. Mullinix returned the favour, delivering a coruscating acid version of Polysick's "Rubberbeard".
Despite the presence of these big names, the label's most recent outing was the revival of Valerio and Gianluca's experimental Teslasonic project, which recently put out the Electrical Oscillator Activity Ten Million Horsepower mini-album. Like many of the label's projects, it developed at a slow pace, and was preceded by live shows across Europe. The next releases on MinimalRome include a new instalment of the Trame compilation, featuring artist such as David Kristian, Legowelt, Ian Martin and local producers like Lo-Lo, Lamanna, Nursio and Lapiana, followed by a Nacho Patrol single, Panter 777, remixed by Jared Wilson.
"This track had been released only in a very limited tape version of Nacho Patrol's The Maze of Violence and we thought that it deserved its space on vinyl," Valerio says. That it has taken seven years to get re-release says a lot about the slow but charming pace of this family operation.
Interview by Richard Brophy
MinimalRome on Juno