Full details of new Inimeg emerge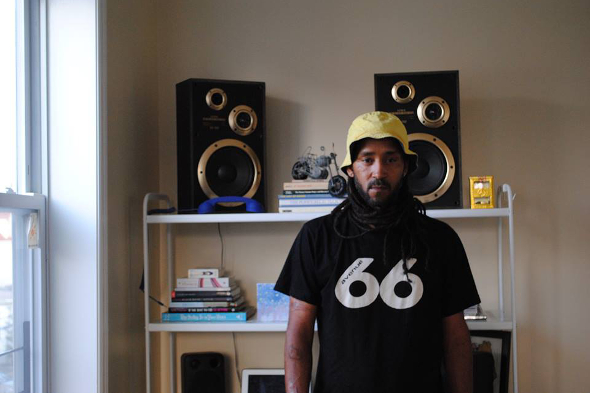 The Dozen Roses 12″ from Joey Anderson will arrive next month.
Joey Anderson launched Inimeg back in 2011, the label arriving after the New Jersey native had first impressed with contributions to a series of 12″ releases on DJ Qu's Strength Music. In truth it has been a slow burner, with 12″s slipping out at a roughly annual pace to complement the material Joey Anderson has committed to other like-minded labels. Avenue 66, Latency, Tanstaafl Planets, UntilMyHeartStops are some of these labels, though it is Dekmantel that Anderson has developed the clearest bond with over the course of two albums and several singles.
With the last Inimeg release a split artist affair landing back in early 2014, we were excited to report on the label's impending return earlier this month when an Irwin Barbé-directed video for Joey Anderson track "You Ain't Going Home With Me" emerged online. Further details on the Dozen Roses 12″ have now surfaced with that trippy Ebony Ugo-guesting cut sandwiched between two other tracks from Anderson. You can preview all three below with closing track "A/E (Absolutely Eclectic)" featuring vocals from Ralph Ugo, presumably some familial connection to Ebony. If reports are to be believed we can expect some new Joey Anderson material on Avenue 66 in the coming months too.
Inimeg will release Dozen Roses by Joey Anderson in June.
Tracklisting:
1. Dozen Roses
2. You Ain't Going Home With Me feat. Ebony Ugo
3. A/E (Absolutely Eclectic) feat. Ralph Ugo
Joey Anderson on Juno