Newworldaquarium revives Ape label
Jochem Peteri's cult output as NWAQ and Ross 154 is given a timely revisit on with a programme of represses.
One of our favourite Friday afternoon pastimes here at Juno Plus is to plunge down a Newworldaquarium YouTube vortex, taking full advantage of the Dutch producer's prolific body of contemplative house and techno available to stream on the site. After all, new material from Jochem Peteri has been at a premium in recent years with just a smattering of Newworldaquarium productions surfacing; one came on the Amsterdam All Stars compilation from Rush Hour, whilst Ryan Elliot's Panorama Bar 06 mix also featured a NWAQ gem. Whilst we keenly await some fresh NWAQ material, Peteri has decided to revive his label, Ape, for a batch of represses coming over the ensuing months.
First up is a 180g repress of "Trespassers", the track that announced Peteri to the world and has gone on to become a bonafide house music classic. A more detailed telling of the story behind "Trespassers" can be found in the Dusted Down feature from 2013 when Richard Brophy spoke with both Peteri and Delsin boss Marsel van der Wielen. Due out at the end of May, the Trespassers 12″ will be complemented by new editions of the Ross 154 record on MOS that inspired UntilMyHeartStop's label name as well as Aroy Dee's 2003 debut release Kiss/The Planets which came via Peteri's NWAQ label.
Ape will release Trespassers by Newworldaquarium on May 30, with Until My Heart Stops.. by Ross 154 and Kiss/The Planets by Aroy Dee also shipping on that date.
Newworldaquarium – Trespassers Tracklisting:
A1. Trespassers
B1. Trespassers (Dub 541)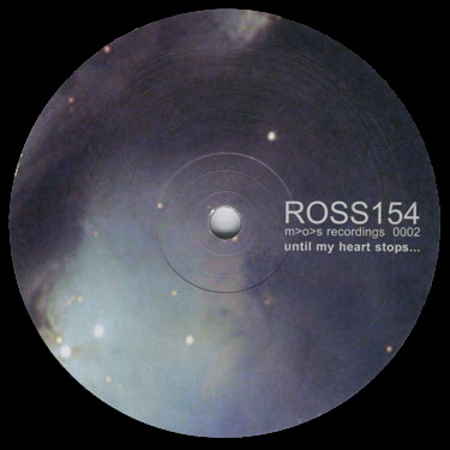 Ross 154 – Until My Heart Stops.. Tracklisting:
A1. Until My Heart Stops…
B1. Kaoz
Aroy Dee – Kiss/The Planets
A1. Kiss
B1. The Planets (Original Mix)
Newworldaquarium on Juno