Tempelhof and Gigi Masin unveil Tsuki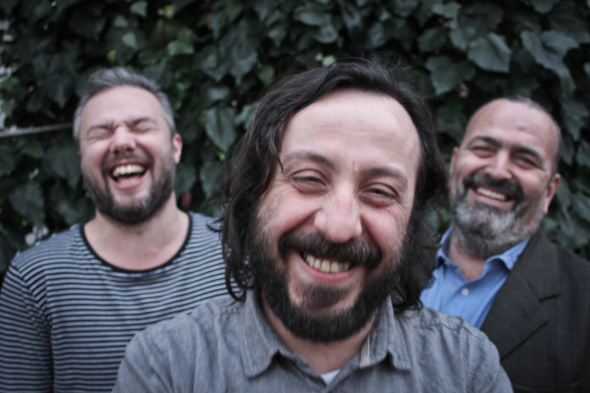 Full details of the collaboration's nine-track album has arrived.
In December last year a globe-trotting video of nostalgic super 8 footage surfaced to accompany some new music by Italians Tempelhof (Luciano Ermondi and Paolo Mazzacani) and Gigi Masin called "Tuvalu". It was revealed to be the first sounds leaked from an album the three-part collaboration were working on, which we can now report is called Tsuki that's set for a joint summer release through American label Cascine and Tempelhof's own Hell Yeah Recordings. Tsuki will be the second album the trio have done following the 2014 LP Hoshi which arrived shortly after Amsterdam diggers Music From Memory catapulted Masin's music back into the spotlight with the undeniable Talk To The Sea archival compilation and Wind reissue.
Masin's second coming has also brought with it new collaborations with Young Marco and Jonny Nash as Gaussian Curve as well as some involvement in Max D's ongoing Lifted project with Software artist Co La that debuted on PAN last year. The music on Tsuki however is, unsurprisingly, said to be an exploration in ambience "with echoes of minimal Japanese electronic music, German avant-garde and world music." Furthermore, the album has been described as an evocative atmospheric travelogue strongly connected the artists respective homelands of Venice and Mantua, Italy. You can hear a track below via the risibly-named Boiler Room Debuts.
Hell Yeah and Cascine will release Tsuki by Tempelhof and Gigi Masin on June 10.
Tracklisting:
1. Tuvalu
2. Corner Song
3. Vampeta
4. Komorebi
5. Blue 13
6. Labyrinth
7. Phantom Ship
8. Treasure
9. The Flying Man
Hell Yeah Recordings on Juno