Dark Entries explore Household Shocks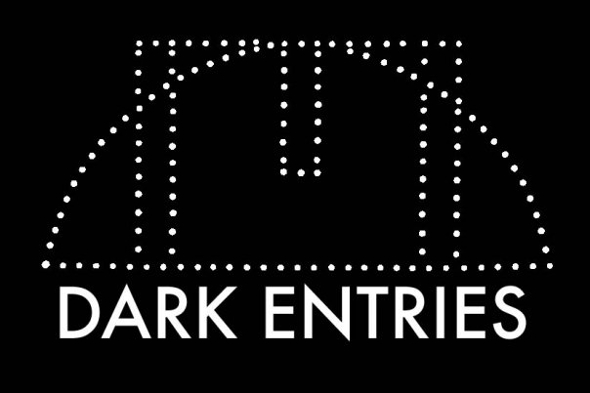 A compilation of DIY synth, post punk and new wave acts from the UK is reissued on the ever-busy label next month. 
As the imminent Compassion Cuts, Tapes & Acetates from Major Problems proves, there is still plenty of stock in the humble compilation and the format's capacity to introduce listeners to a whole new world of unheard sounds. It's an approach Josh Cheon's boundless Dark Entries are taking next month with a campaign of releases that hone the focus on the fertile post-punk scene of the 1980s. Ever a label to do thing in multiples, Dark Entries have no less than three records that canvas this period with reissues of Viennese duo ZYX and German NDW bizarros Lunapark planned but it's their compilation of UK acts that has us intrigued.
Some 16 tracks deep, the Household Shocks compilation originally surfaced on the short-lived Scunthorpe label Stark Products operated by One Gang Logic duo Paul Singleton and Chris Leaning. Their band are among the eight acts featuring on the compilation which aimed to showcase the thriving post-punk scene in Scunthorpe and the surrounding area. There's a compelling little DIY story behind  Household Shocks, with Leaning and Singleton helping to engender a local scene through their Parade record shop in Lincoln, exposing them to the artists that went on to feature on the compilation.
A press release from Dark Entries quotes Leaning describing the process of putting together the compilation as follows: "It was such an exciting time for everyone involved, creating and producing music was still quite new to many of us let alone running a record label and pressing vinyl." You can preview Household Shocks below whilst we recommend you check the Dark Entries SoundCloud if you are intrigued by the ZYX or Lunapark reissues.
Dark Entries will release Household Shocks by Various Artists on May 2.
Tracklisting:
A1. Product Of Reason – Active Repetition
A2. Thunderboys – Fashion
A3. One Gang Logic – Playtime
A4. Sinking Ships – Weight Loss
A5. Juveniles – Another Kind Of Guy
A6. Mystery Girls – Killing Time
A7. Product Of Reason – Five
A8. Defectors – You Only Laughed
B1. Juveniles – Scratched Blue Vinyl
B2. Sinking Ships – 3rd World
B3. Fault 151 – Radiation Man
B4. Urbantech – 9-5 Figment
B5. Product Of Reason – Your Song
B6. Thunderboys – Rich Bitch
B7. Thunderboys – F.B.I.
B8. One Gang Logic – The Stand
Dark Entries on Juno