Olsen Records start Dansbar series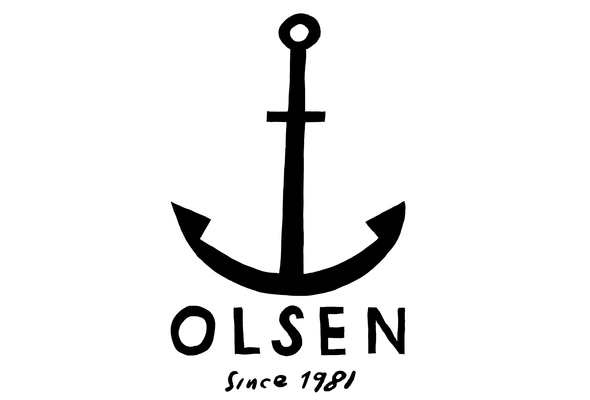 Todd Terje's label shine some light on the lost history of Norway's disco underground.
Launched back in 2012, Todd Terje's Olsen Records was the perfect platform for the bearded Norwegian to lay down a series of 12″s in advance of his much-loved debut LP, It's Album Time. Released in 2014, the album was responsible for turning sleeper hit "Inspector Norse" into a hum along festival anthem and arguably turned Terje into one of the most unlikely superstars of modern electronic music. Subsequent output on Olsen has been restricted to a series of singles featuring high profile remixes of It's Album Time from the likes of Pépé Bradock, I:Cube, Mungolian Jetset and Prins Thomas.
The latter compatriot joins Terje for the first in a new series of Dansbar releases from Olsen that aims to highlight "the lost history of Norway's disco underground." First under the spotlight is Dra Te Hælvete from Beranek, which was released as a 7″ on Mind Expanding Records in 1981 and seemingly spent six months bothering the Norwegian pop charts after being banned by national TV/radio channel NRK. The reason? "Dra Te Hælvete" tells the tale of a man in search of a high and is told with ample usage of swear words. Ironically, Espen "Beranek" Holm would later be employed by NRK as a host on the long-running satirical radio show Hallo i uken.
According to Olsen, the track has been a favourite of the most adventurous DJs in the Scandinavian circuit, but never really made it any further. That may change with Olsen's plans to celebrate the 35th annivesary of Dra Te Hælvete with a 12″ edition featuring a trademark Terje edit complemented by further versions from the man himself and a Prins Thomas remix.
Olsen Records will release Dra Te Hælvete by Beranek on May 6.
Tracklisting:
A1. Dra Te Hælvete (Todd Terje Edit)
A2. Dra Te Hælvete (Todd Terje Disco Dub)
B1. Dra Te Hælvete (Prins Thomas Remix)
B2. Dra Te Hælvete (Tod Terje Acid Remix)
Olsen on Juno / Junodownload