Tujurikkuja meets Rrose on Omertà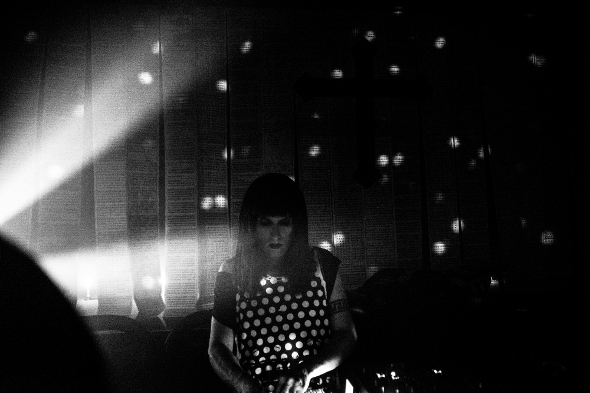 The "ambient nihilsm" of Joshua Kit Clayton and Chris Dixon improvised project features on the next Eaux release.
The Eaux platform from Rrose first surfaced back in 2012 with the debut release featuring an archival Buchla recording by Bob Ostertag complemented by two productions from the cryptic techno producer herself. Eaux has remained an infrequent concern since, largely split between new immersive techno material from Rrose as well as reissues of her previous Sandwell District releases. Away from Eaux, Rrose has become increasingly associated with Lucy's Stroboscopic Artefacts label with a recently announced split 12″ alongside Kangding Ray following contributions to the Monad series and fifth anniversary compilations.
A new Eaux release is due next month and sees a break with tradition as the label offers a platform for Californian musicians Joshua Kit Clayton and Chris Dixon to showcase the self-quipped "ambient nihilism" of their Tujurikkuja project. Separately both artists have rich histories in the West Coast underground to dig through (fun fact: Clayton worked with Juan Mendez on the late '90s Cytrax label) but their joint output as Tujurikkuja is restricted to a pair of releases on San Francisco label Computer Music. The upcoming Eaux release sees Tujurikkuja contributing an extended analogue improvisation, "Omertà" which has been pressed at 45rpm but is recommended to listen to at 33rpm, with Rrose providing a more dancefloor-friendly rendition on the B-side.
Eaux will release Omertà by Tujurikkuja and Rrose in early April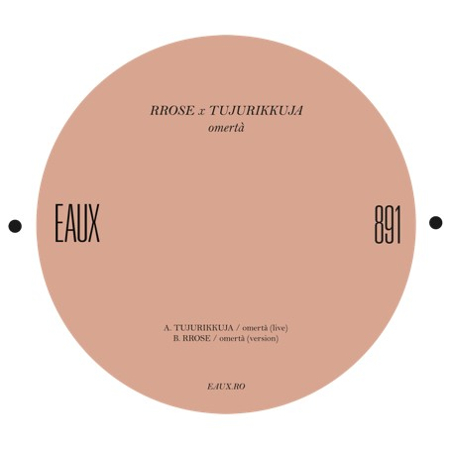 Tracklisting:
A1. Tujurikkuja – Omertà (live)
B1. Rrose – Omertà (version)
Eaux on Juno / Junodownload