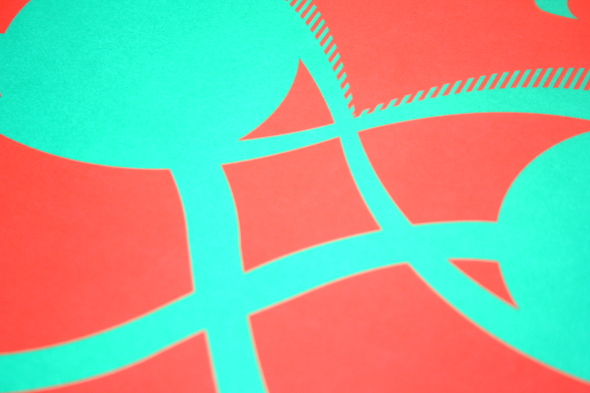 Sometimes things sound pretty simple. In an interview with NTS, Mikael Seifu described himself briefly and succinctly as "accepting being an electronic musician and exploring life through that lens." The music on his first proper releases for Washington DC-based label 1432 r in 2014 wasn't simple at all and received some healthy attention. With the announcement of this Zelalem EP for RVNG Intl., the producer from Addis Ababa, Ethiopia, has gained even more momentum.
As a teenager Seifu was into US-American mainstream hip-hop and tried to become part of the industry behind it. After high school he left Ethiopia and attended a college in New Jersey to study music and production but over time found himself doubting the path he'd chosen. Tired of the tales of success and marketability of US hip hop, the producer wanted to pursue his own vision of artistic freedom and music. After his return to Addis Ababa, Seifu decided to rediscover the music connected to his birthplace.
On Zelalem, Mikael Seifu melds together different periods and styles of music; both he and like-minded producer Ethiopian Records term their sound as Ethiopiyawi Electronic. Seifu uses musical scales, melodies and rhythms he finds in the streets and musical archives of Ethiopia. Sampled bits and pieces of folk or spiritual music appear throughout his dense textures of layered sound. Melodies from string instruments like krar and masinko appear in the music on Zelalem as well as blurry singing in some of the 80-plus languages spoken throughout Ethiopia. These elements provided a strong foundation for the tracks yet it's not the only thing that gives them character; they are one of two dynamically intertwining threads of musical colours and structure, exemplified on opening track "The Protectors".
Here, fragments of singing and instrumentation, digital bass abnd whirring effects underpin Kwame Ture's sampled speech discussing consciousness, the unconscious and freedom. Seifu arranges samples of vocals as well as melodies and percussion with steadily seething waves of sound in "The Solipsist". The diversity of voices with their own characters and feelings form a polyrhythmic and awe-inspiring choir. Throughout the record, philosophy and spirituality reappear in its track titles, such as the Amharic "Zelalem" which means "Eternity".
Backed by an opulent ocean of sound and abstracted hip-hop beats, "Soul Manifest" features poetic and cryptic words by L.A. Even though theses tracks don't emphasise the beats, the rhythms which sometimes consist of only few discreet percussive elements, give additional movement as heard in the powerful and almost overpowering "How To Save a Life (Vector of Eternity)". An overwhelming combination of percussion and synthesizers are the back-up for the fast tones of the masenqo instrument, driven by a softly pulsating 4/4-kick. The thoughtful and always warm, hypnotic and kind of melancholic constructions sometimes feel curious because of the exceptional shape of the sounds and their combination. In "ዘላለም (Vector of Light)", lively acid synthesizers, ecstatic shouts and stoic stomping percussion form a hypnotic spiral loop.
Life is what Seifu tries to explore in his music; on Zelalem it shows remarkable density, deepness and breadth. His hazy and thick music is bound to the sounds of where he was born and now lives, yet it diffuses and melts through newly built electronic structures. It's paving a way for the present to recognise future music from Ethiopia. Seifu doesn't do this through exclusively preserving old sounds, but moreover, doesn't transform it into something palatable from an music industry point of view, or produce music that could be appropriated, romanticized or ridiculed by the same industry that might market it as 'world music'. Seifu is raising interest in what happens in Ethiopia's contemporary music scene and therefore paving his own way into the future.
Philipp Weichenrieder
Tracklisting:
A1. The Protectors
A2. The Solipsist
A3. Soul Manifest (Mikael Seifu feat. L.A.)
B1. How To Save a Life (Vector of Eternity)
B2. ዘላለም (Vector of Light)