Eowave unveils the Ribbon Mk 2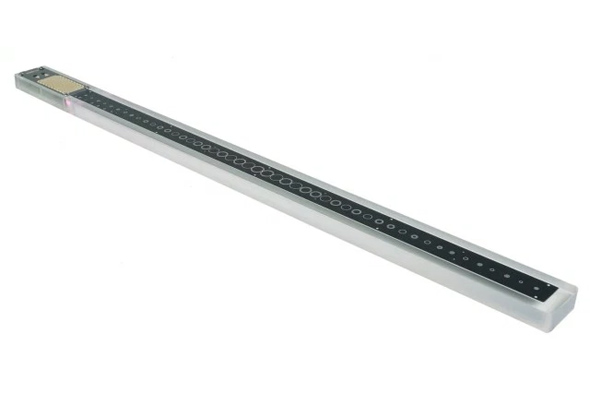 The French hardware manufacturers have updated their unique synthesiser unit.
In the continued quest for unique ways of interfacing human creativity with electronic music production, we're seeing more and more satisfying twists on the more traditional boxes and buttons approach to performance. The continued evolution of the theremin is a fine case in point, as the Moog Theremini still ships today with a boosted range of available patches that push the potential of an already distinctive instrument into wild new pastures. Just look at the work Pamela Kurstin is able to carry out on such a device. French manufacturers Eowave have been displaying an instinct for unusual design for some time, exploring new ways of increasing the tactile quality of playing a synth with products such as the Persephone duophonic fingerboard instrument.
The Ribbon is a fine example of the unconventional yet practical thinking behind Eowave's product design, combining as it does the expressive qualities of the traditional ribbon-based interface but then spreading it across four octaves and attaching it to an oscillator. The Ribbon also serves as a USB controller that can interface with any MIDI applications, and the audio signal can also be used to turn it into a CV/gate controller for a rather unique way of interfacing with a modular synth set up.
With a tile to one side for modulation purposes, pressure sensitivity to control velocity and an LED-lit plexiglass enclosure, it's a sturdily built instrument with a lot of possibilities contained within. Originally released in 2012, this MK II model has additional internal effects built in to it including delay and downsampling options. You can watch the device in action via the video below.
The Ribbon MK II is available from Modular Square now.